Spotlight
World Baking Day!
As it's World Baking Day we thought we'd share some of our favourite bakes incase it inspires you to get the mixing bowl out this weekend!
EGG Card Partner Liggy's Cakes have sent over their recipe for Carrot Cake (my absolute favourite!!) – you can make this as a cake or as cupcakes, whichever your hungry heart desires!
Ingredients:
Cake mix
175 g self-raising flour
175 g Dark Muscovado sugar
3 large eggs, lightly beaten
175 ml sunflower oil
140 g grated carrots on a course grater
100 g chopped walnuts
Grated zest of 1 large orange
Grated zest of 1 large lemon
1 tsp Bicarbonate of soda
1 tsp ground cinnamon
Pinch of mixed spice
Zesty buttercream topping
200 g Unsalted butter
400 g Icing sugar
Zest of 1 Orange
Juice of half of an Orange
Method:
Cake mix
Preheat the oven to 170 C. Oil and line both the base and sides of a 20 cm deep round tin with baking parchment or if you would prefer – line a cupcake tin with 12 cupcake cases
Tip the sugar into a large mixing bowl, pour in the sunflower oil and the beaten eggs. Lightly mix with a wooden spoon. Stir in the grated carrots, walnuts, orange and lemon zest.
Mix in the flour, bicarbonate of soda and spices, then sift into the bowl. Lightly mix all the ingredients together. The mixture should be fairly soft and runny.
Pour the mixture into the prepared tin and bake for 40/45 minutes for the cake or 20-25 mins for cupcakes until it feels springy when you press the centre.
Allow to cool in the tin for at least 5 minutes, then turn out and leave the cake/cupcakes to cool.
Zesty buttercream topping
In an electric food mixer, whisk the butter, orange juice and zest together while adding the sieved icing sugar slowly. Continue to whisk until the buttercream is light, fluffy and pale in colour. A dash of hot water can be added while mixing if the mixer is struggling!
When the cake is cooled completely, use a straight sided knife or pallet knife to smooth the buttercream on to the top of the cake. Start with a large dollop of buttercream in the middle, then work it gently out towards the edges until the top is covered.  If you are icing cupcakes, spoon a generous amount of icing on to each and use the back of a teaspoon to spread it over the top of the cupcake or use a piping bag for a more professional finish.
Decorate with dried sliced citrus fruit and cinnamon sticks on the cake or  a dusting of ground mixed spice and some walnuts on the cupcakes.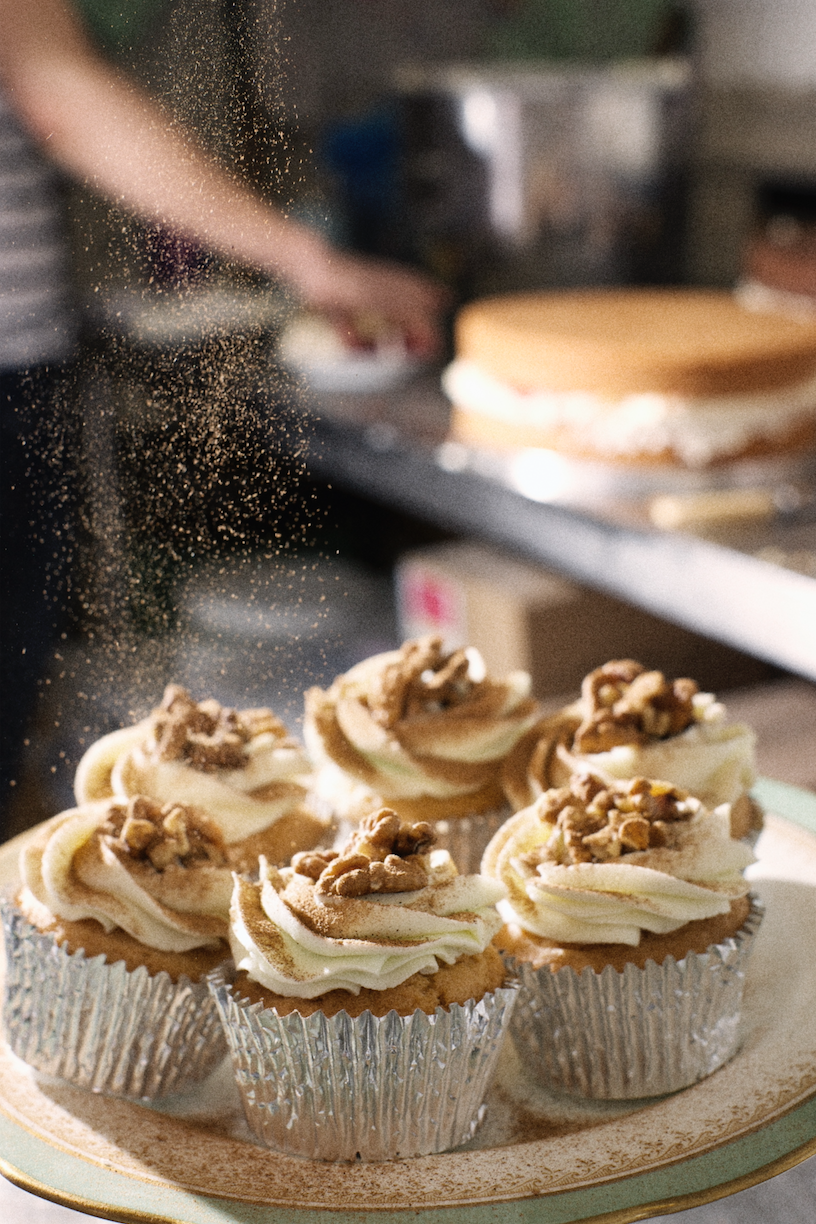 Lucinda's Vegan Flapjacks
I am no baker, so these are my go to snack to make. They are simple and a real crowd pleaser!
Ingredients:
140g dairy-free spread
140g soft ligh brown sugar
2 tbsp golden syrup
175g rolled oats
75g chopped nuts of your choice
75g dried fruit (I use raisins, dried cranberries, but you could use others)
Method:
Preheat the oven to 150C fan or gas 4, and line a 20cm square baking tin with baking parchment.
Melt the dairy free spread, sugar and syrup in a saucepan over a medium heat. Remove from the heat and tip in the oats, chopped nuts and dried fruit. Transfer to the tin, packing the mix in with the back of a spoon.
Bake for 30 – 35 mins until lightly golden and crisp around the edges. Leave to cool in the tin before slicing into squares.
(Told you it was nice and easy!!)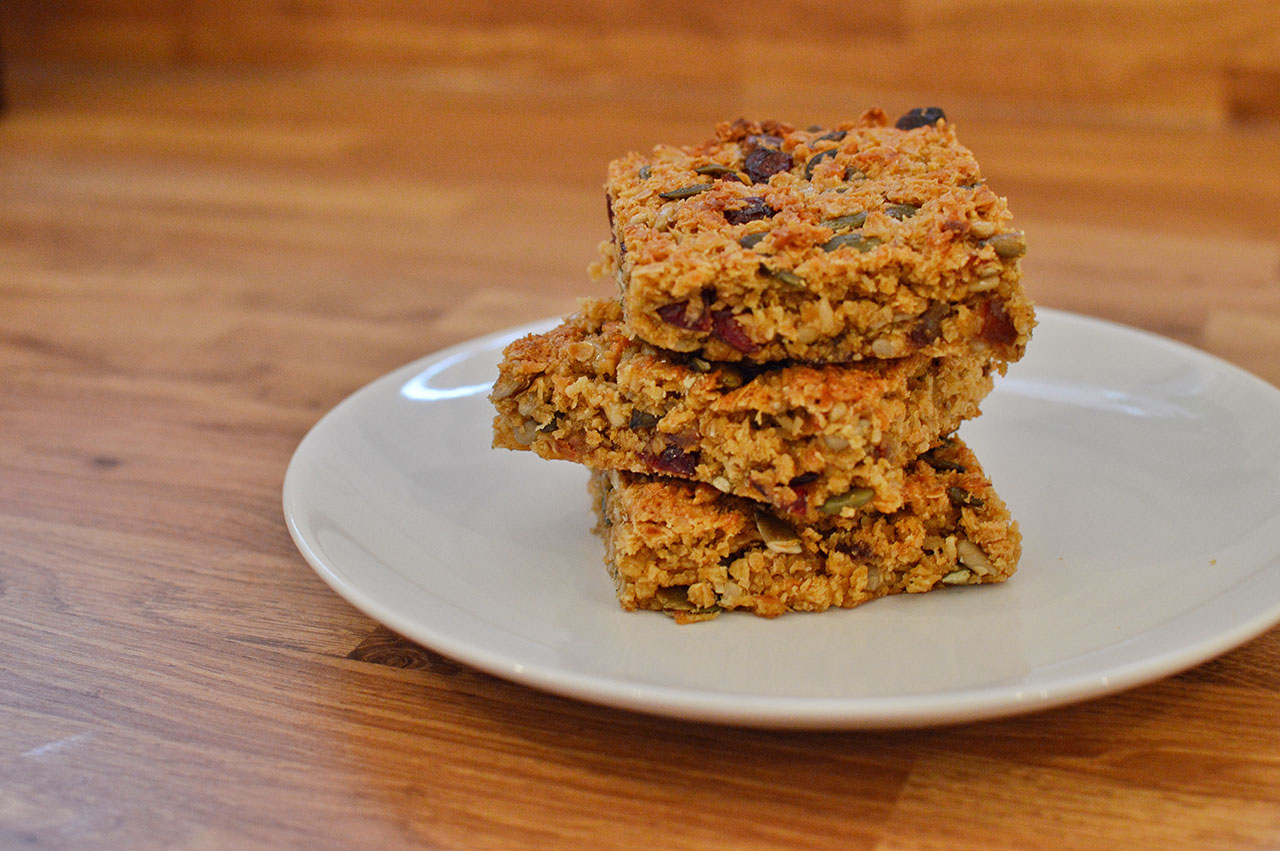 And finally, something for the chocolate lovers…
Our office buddy Nicole from Breaking Strain Events has shared her trusty Triple Chocolate Brownies. Just writing that made my tummy rumble! As you can see from the image below, it's a tried, tested and thoroughly enjoyed recipe…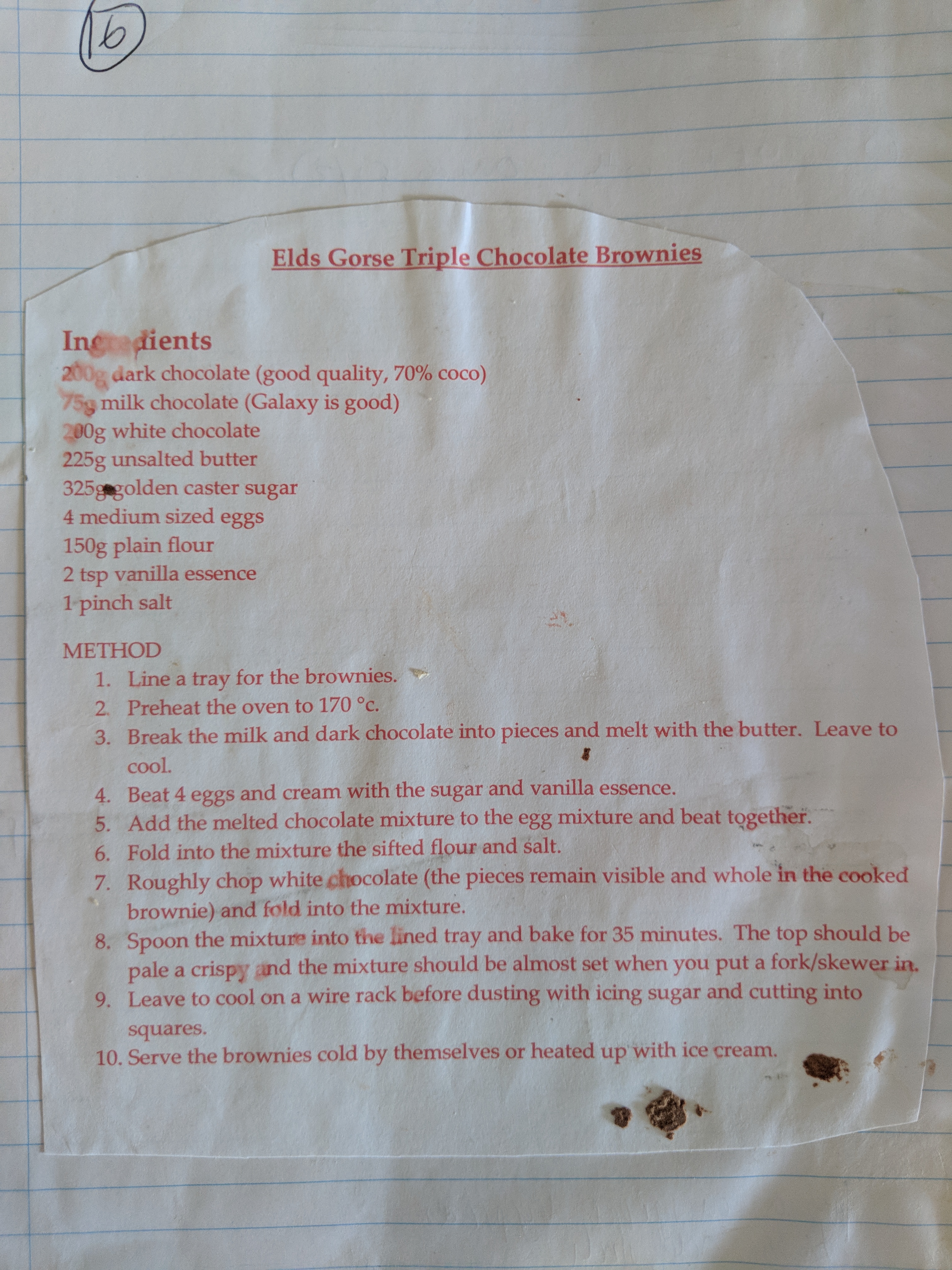 Hopefully these recipes have given you a bit of inspo to get baking in honour of World Baking Day. As a wise man once said, "Life's short, eat cake".
EGG Membership Card Illustration
Join EGG Today
Become a member of EGG and enjoy a heap of exclusive benefits. You'll get access to Exclusive Offers, Events and your very own Digital Membership Card –  use it to discover great places in Edinburgh and connect with like-minded girls.
Pay Annually
---
£30
per year
Sign Up Now »