Spotlight
Womensday with Nell Grecian
Introduce yourself…
Hi! I'm Nell. I am a writer and blogger, specialising in women, feminism and body and sex positivity. I work freelance but for myself, mostly, on my site Woman on Top. I'm all about breaking down taboos, like sex, periods and mental health, which I do via the medium of writing, posting about it all over my Instagram and ranting about it after three white wines in the pub on a Friday night.
What is the best thing about being a woman in the 21st Century?
The best thing about being a woman in the 21st century is how far we've come. Don't get me wrong, we're still a long way off where we need to be, but I think it is kind of amazing that we can vote and protest and do almost anything we want. Think about the women who fought for us before us. It's pretty amazing. And it's becoming 'cool' to be nice and empower other women, which I am so here for. Having grown up in a generation where everyone bitched about everyone else, it's really refreshing to watch our sisterhood unite.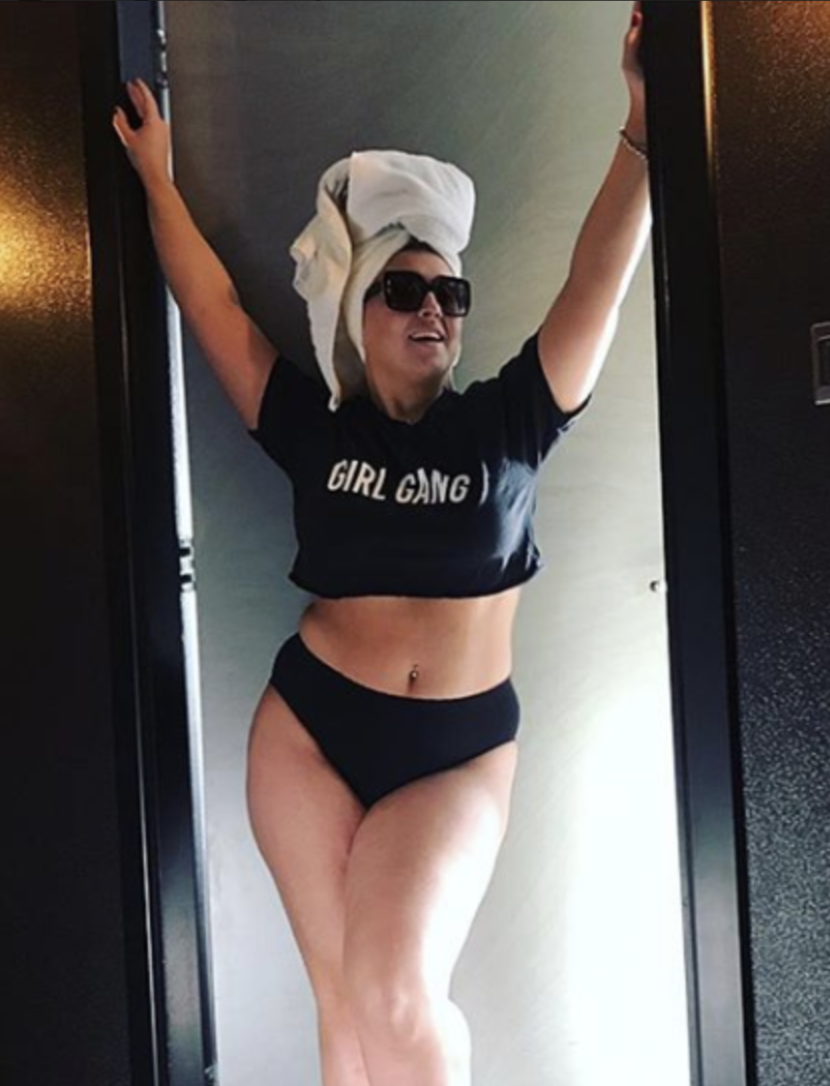 What does feminism mean to you?
To me, feminism is equality for all; regardless of your gender, age, race, size, ability or sexual orientation. Whoever and wherever you are, we should all be equal.
Which women inspire you and why?
There's an American singer breaking ground and a lot of glass ceilings right now called Lizzo, and she is my favourite person alive at this moment in time. Her songs are incredibly catchy and amazing to dance to, and the lyrics are so positive and pro-independent woman. Plus, she's bloody gorgeous, talented and funny and totally owns it. Other women up there in my dream friendship group are Ashley Graham, Caitlin Moran, Lily Allen, Noor Tagouri and Florence Given. Look them all up, you won't regret it.
If you could meet any woman, living or dead, who would it be and why?
Can I say Lizzo, again?! I seriously think we'd be best friends. Other than that, maybe Frida Kahlo. I loved her as a little girl and I'd just like her advice on all of my current issues because she was a total bad ass.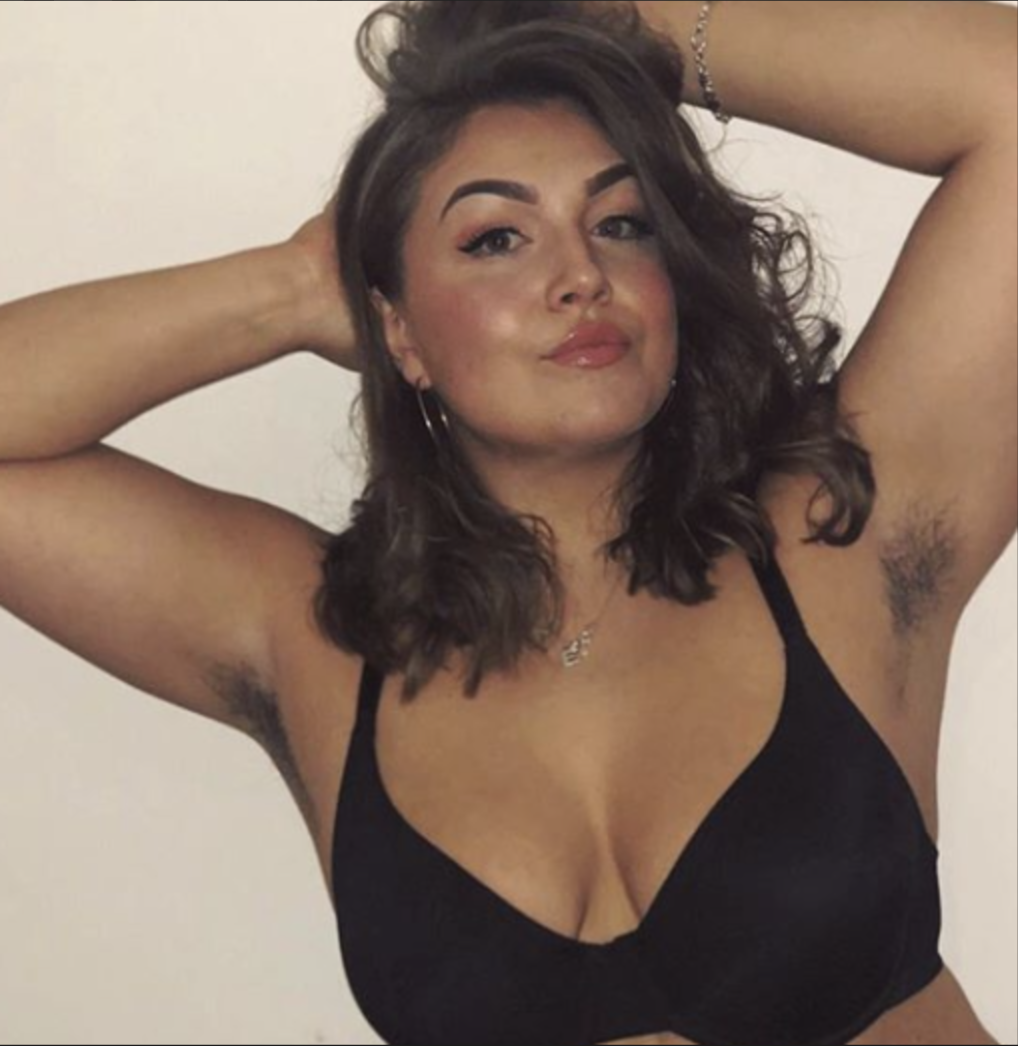 If you could learn to do anything new what would it be?
I really want to learn sign language. I don't have any close friends or family who are deaf, but I think it's an amazing tool and imperative to inclusivity for all. I want to be able to talk to everyone!
What do you believe would be the biggest challenge for the generation of women behind you?
Loving themselves unapologetically. The majority of the industries around us thrive on women feeling insecure and unhappy with the way they look. Think how many of them, which are all structures of the patriarchy, would go out of business if one day, women woke up and decided that they didn't need to change themselves. My biggest wish in life is that people would stop believing that their happiness lies on the other side of those last 5lbs they want to lose, or that it will come as soon as the label in their jeans boasts a certain number. Spoiler alert: it won't, and you're wasting precious time and damaging your mental health by thinking that way. Live your lives, eat the damn cake and stop paying attention to anyone and anything around you that makes you feel like you're not worthy to take up space.
Your secret guilty pleasure?
The only downside to being so completely open in life and online is that I have absolutely no secrets, but my guilty pleasure is eating pasta in the bath, re-watching those old Grey's Anatomy episodes that I've only seen 37 times and furiously making love to myself through the hole in my fluffy bunny onesie.
What did you want to be when you grew up?
How weird is this – I wanted to be a monk. And, when I found out only men could be monks, a nun. If you know me and you know how sexual I am, that should give you a laugh. Anyway, it all changed when I went to high school and discovered boys and realised my talents probably lean more towards English than abstinence.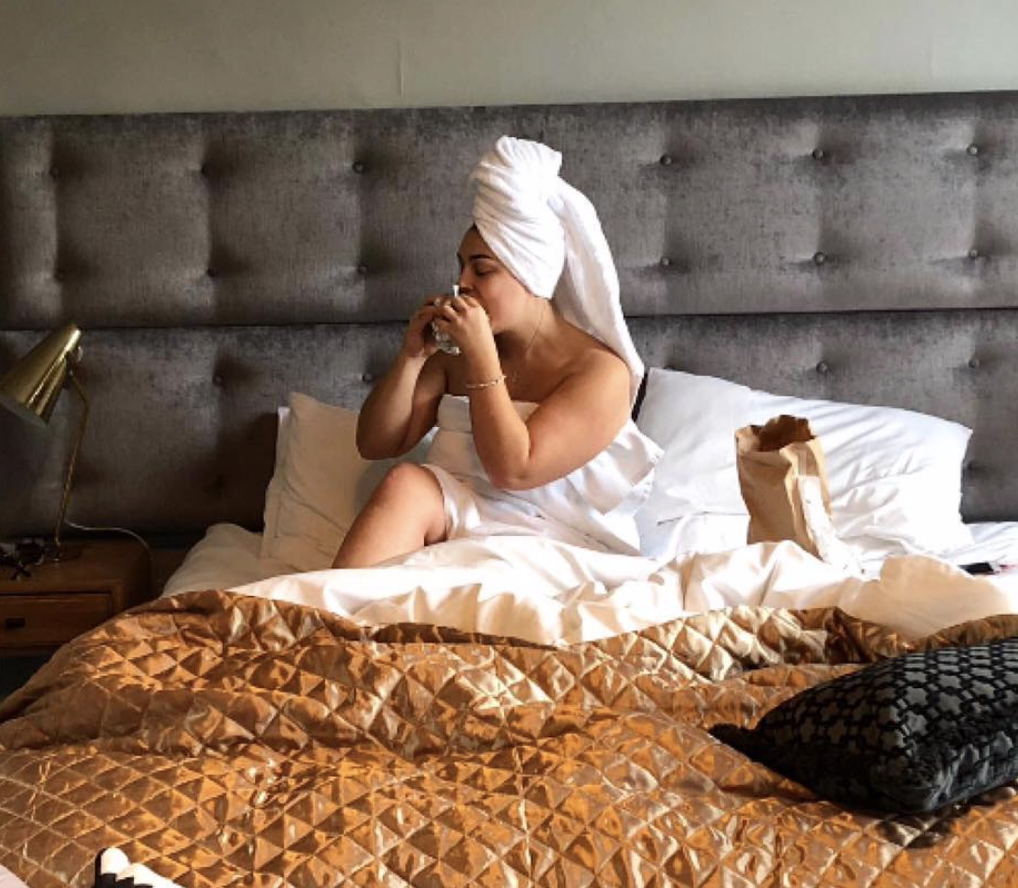 What is at the top of your bucket list?
I want to travel more. I'm a bit culture-obsessed and I love meeting new people and learning about their heritage and cultures, so the opportunity to see the world and its inhabitants would be one that I'd grab with both hands and both feet.
Your favourite city spots for a good coffee, good cocktail and good clothing in Edinburgh/Glasgow?
I don't drink coffee, so have my favourite pub instead: Dirty Dick's on Rose Street (and not just for the name) is always fun and does fab food. My favourite place for cocktails is either Bramble (date night vibes) or Tigerlily, because it has delicious food, drinks, dancing and you're almost always guaranteed to run into someone you know. Clothing wise, the vintage shops (namely Armstrongs) in the Grassmarket are packed full of fun and amazing finds and always remind me of going in there with my cousins in my early teens and trying everything on, in desperately vain attempts to create our own movie-style montage.
Your favourite book, or favourite podcast and why?
My favourite podcast is Getting Curious by Jonathan Van Ness, because he fills my heart with love and happiness and makes me cackle like you wouldn't believe. I nearly drove head on into a tree the other day because I was laughing so much at JVN that tears compromised my vision. If you too want to experience a near death experience, it's his episode with Jameela Jamil (another one of my ultimate favourite babes). My favourite book is the one I've just written. Without being too overly arrogant, it's funny and insightful and sad and amazing and I think you should all buy and read it as soon as it's out.
And lastly, Happiness to you is?
Being content in oneself.
EGG Membership Card Illustration
Join EGG Today
Become a member of EGG and enjoy a heap of exclusive benefits. You'll get access to Exclusive Offers, Events and your very own Digital Membership Card –  use it to discover great places in Edinburgh and connect with like-minded girls.
Pay Annually
---
£30
per year
Sign Up Now »