Spotlight
Womensday with Lisa Fleming of Make 2nds Count
The first thing I do when I wake it…
Most days there will be a dinosaur invasion that happens when we wake up or a giant 6 year old wriggling his way into our bed! My hubby (personal pharmacist!) brings me my medication for that day and I normally rest in bed for a little while. One of the toughest things about cancer treatment is the fatigue. It's hard to explain the feeling as it's not comparable to any sort of tiredness I ever felt before being diagnosed. I have had to learn to take things slowly and conserve my energy for important things like playing with my wee boy. The start to the day is quite slow which is something I have had to accept and just go with how I feel that morning.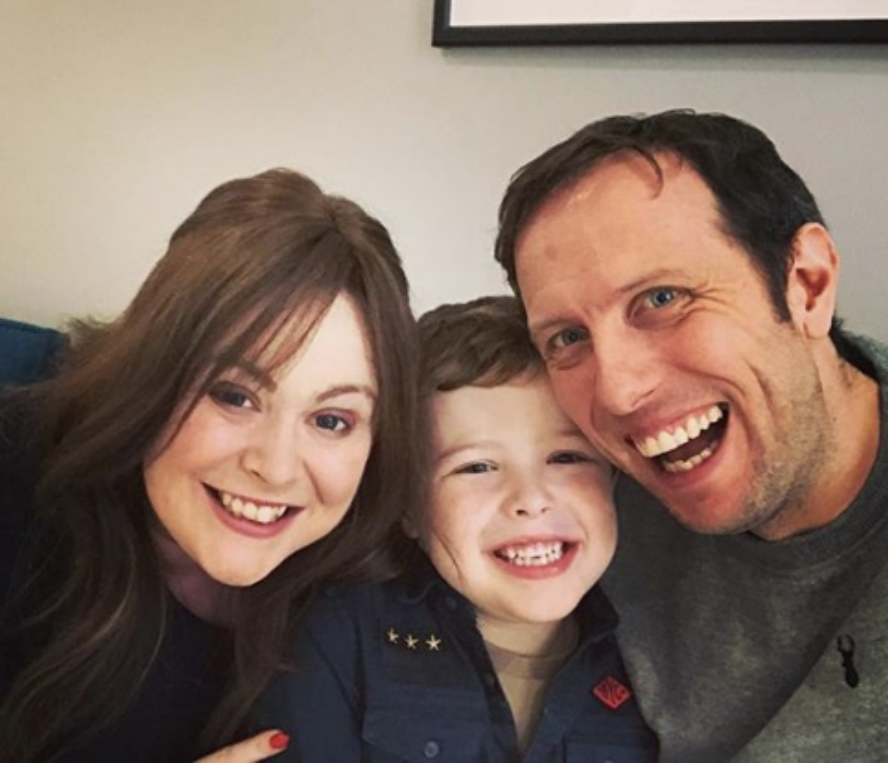 I get to work and…..
I work from home which is a bonus so most days I sit in my PJ's checking emails! When I was diagnosed I had to give up my career as I was initially hospitalised for a month to undergo two surgeries as the cancer had destroyed bones in my neck and spine, before starting a gruelling chemotherapy regime. In the midst of chemotherapy I began to realise that there was very little awareness of secondary breast cancer in conjunction with a severe lack of funding. This led me to starting up Make 2nds Count, a charity focused on raising funds for research into this incurable form of breast cancer.  I like to base myself in my home office as it helps me focus and stops me being distracted by the washing machine! 
My working day can… 
Be exhausting! I have to pace myself due to the fatigue and somedays I don't manage to do any work at all.  When I am able to work it can be very varied, for example today I am catching up on admin, looking at our social media strategy for the charity, processing bookings for our charity ball next year and popping over  to do a site visit at Prestonfield House. I love variety and I do miss my old 'working life' however launching Make 2nds Count has given me a new focus.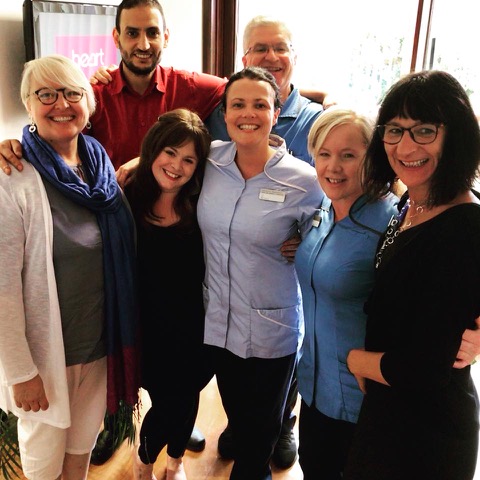 Lunch Involves……
Catching up on all of the tv programmes that my husband cringes at (I have a strange obsession with Cake Boss, which anyone who knows me will know is ridiculous as my cooking skills are 'interesting' to say the least.) I try to get out and meet friends for a catch up when I can, the Pantry in Colinton is far to handy for me and feeds my waffle habit! 
At the end of the day I…
Write a list! I love a to do list. With so much going on with the charity, hospital appointments and managing my 6 year old's social life I need to write everything down. 'Chemo brain' is real and it's crazy how much it has impacted my memory, it does however give me a good excuse to buy lots of quirky stationary so every cloud…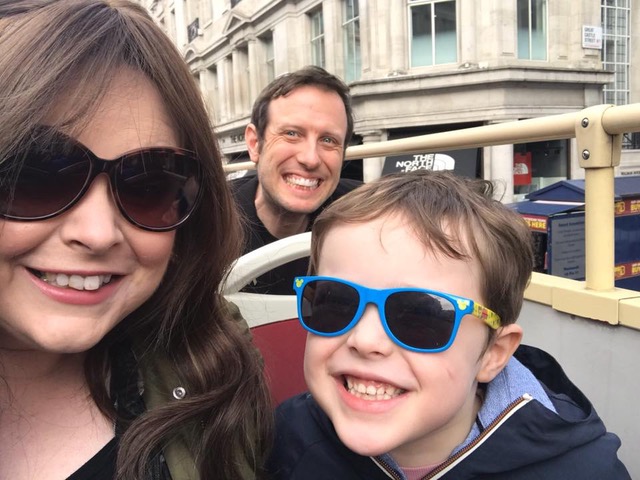 My night time routine involves…
Down time with my wee boy, we love to chill out together on the bed and it's a very special time of the day for me. Once bed time is done, my hubby and I have an evening date with a tv series that we both like. It's something we have done since we got together and it's nice to 'zone out'. 
I usually switch off by…
I love to have a little pamper session before bed and thanks to Nicola (aka Wee Slice) I have just started using Amaranthine facial oil… it is blissful! Listening to a mindfulness track also helps me switch off, the wonderful Maggies Centre have one designed for people going through treatment which is really helpful.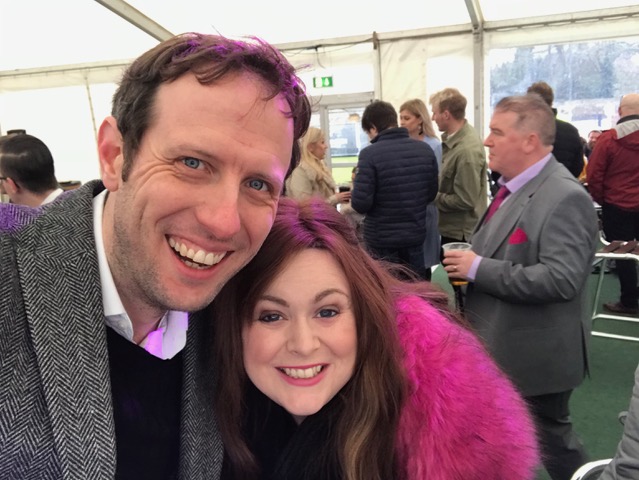 Something you might not know about me…
I was a 'panto brat' when I was younger performing in the King Pantomimes. I still have great memories of that time especially getting a John Menzies voucher in payment for it and missing school for matinees! Performing arts is something that I am still really passionate about and try to get to the theatre when I can. There are so many beautiful theatres in Edinburgh we are really blessed too live in such cultural city. 
My favourite city spots and finds are…..
Cramond holds a special play in my heart, there is something very therapeutic about walking along the front (and making sure that you don't get stuck out on the island!). 
I rediscovered Bruntsfield last week, after living there as a student I haven't spent a great deal of time there in adult life. Last week I took a wander through Bruntsfield and it was a great afternoon, there are so many great independent shops there now. Nothing beats a good rummage in the charity shops, however I also fell in love with Ooh Ruby Shoes and Arabella Dresses. Cuckoos bakery was also far too tempting! 
I can't forget Colinton village as we live in the area. Finally the village is being re generated and the main street is slowly filling up with eateries and retailers. There are some gorgeous parks and walks in the area from visiting alpacas in Bonaly to running around Spylaw Park. 
3 great women who I connect to daily are….
Nic Burke (WeeSlice), this lady needs no introduction I am sure!  Saying it how it is, making me laugh from my belly at her videos but also supporting Make 2nds Count and helping us to raise awareness. She's most definitely a good EGG! 
JoJo Fraser (mummyjojo) when I was diagnosed I definitely needed a Mojo injection. Author, blogger, motivational speaker, mummy and of course don't forget singer! This lady helped me rediscover my love of singing and inspires me with her positivity
Kaz Foncette (wigsforheroes) during her battle with breast cancer Kaz set up @wigsforheroes which provides pamper boxes for people receiving treatment for cancer. When you have cancer you lose your self confidence and the changes in your appearance can be extremely hard to cope with. Something as simple as receiving a box full of goodies to encourage some self love can make a huge difference to anyone going through treatment.
The greatest thing I have learnt about being a modern day working women is…
Don't strive for perfection. As a women many of us strive to be the perfect version of ourself and create pressure to 'over achieve', thinking we have something to prove. Coming from a male dominated industry I constantly fought to impress and progress, receiving stick from some male colleagues in the process. My diagnosis has taught me that life is literally too short, so yes, we can still work hard but make sure you play just as hard.
For more information on how to donate, follow the links below:
EGG Membership Card Illustration
Join EGG Today
Become a member of EGG and enjoy a heap of exclusive benefits. You'll get access to Exclusive Offers, Events and your very own Digital Membership Card –  use it to discover great places in Edinburgh and connect with like-minded girls.
Pay Annually
---
£30
per year
Sign Up Now »