Spotlight
Womensday with Joyce Murray
Introduce yourself…
I'm a Glasgow girl making Stirling my home! To help me embed in my community, I began volunteering at HMP Cornton Vale. Fast forward five years, I am now the founder of Positive Changes, producers of Grace Chocolates.  Our delicious chocolates are handmade by women who have touched the Scottish criminal justice system who are choosing to make positive changes in their lives.  By engaging with us they gain work experience, earn qualifications and raise their self-esteem and confidence, all which helps lower the barriers they face when looking for work.  Of course, this is only a snippet of the story!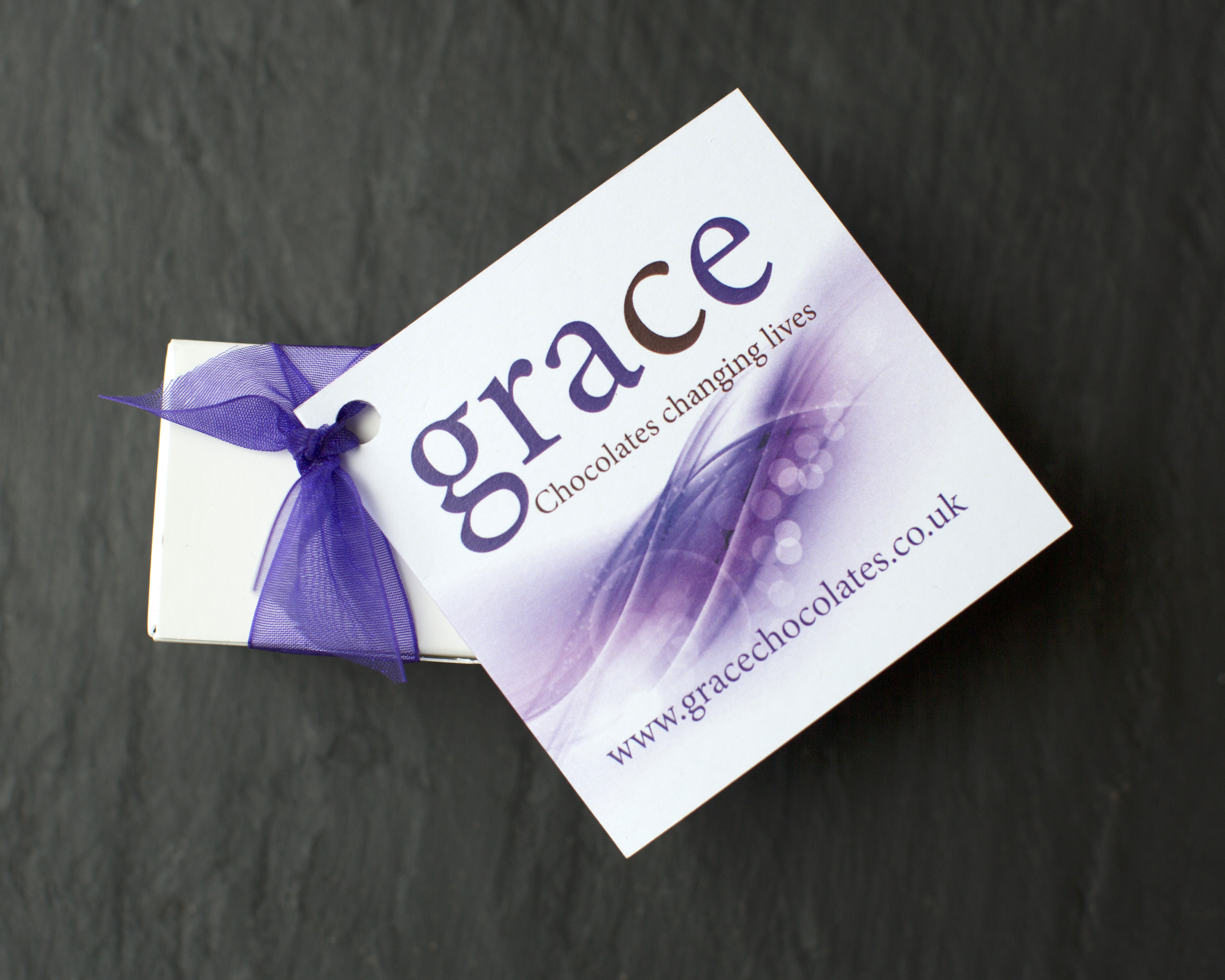 Is there a morning routine that's the secret to a happy you?
Warm orange juice and a hot shower before a walk with the dog. These are my usual routines to get me going in the morning. We are very fortunate to live close to open space and trees, so if it's dry and I can listen to the birds sing as I walk, all the better.  If I'm having a cleaning day then straight into joggies and I'm off, the shower can wait until I'm done.
What does a typical working day look like?
I usually check emails and maybe do a little work over breakfast.  When I'm walking I do try to be in the moment and appreciate what's around me.  More often than not though it's mulling over an issue or planning with my head down. Then I'm either off to meetings or to the kitchen.  I have to be very conscious of work/life balance though. Working until late evening is necessary at times but I don't do my best work when I'm tired and I'm a morning, not evening, kind of person.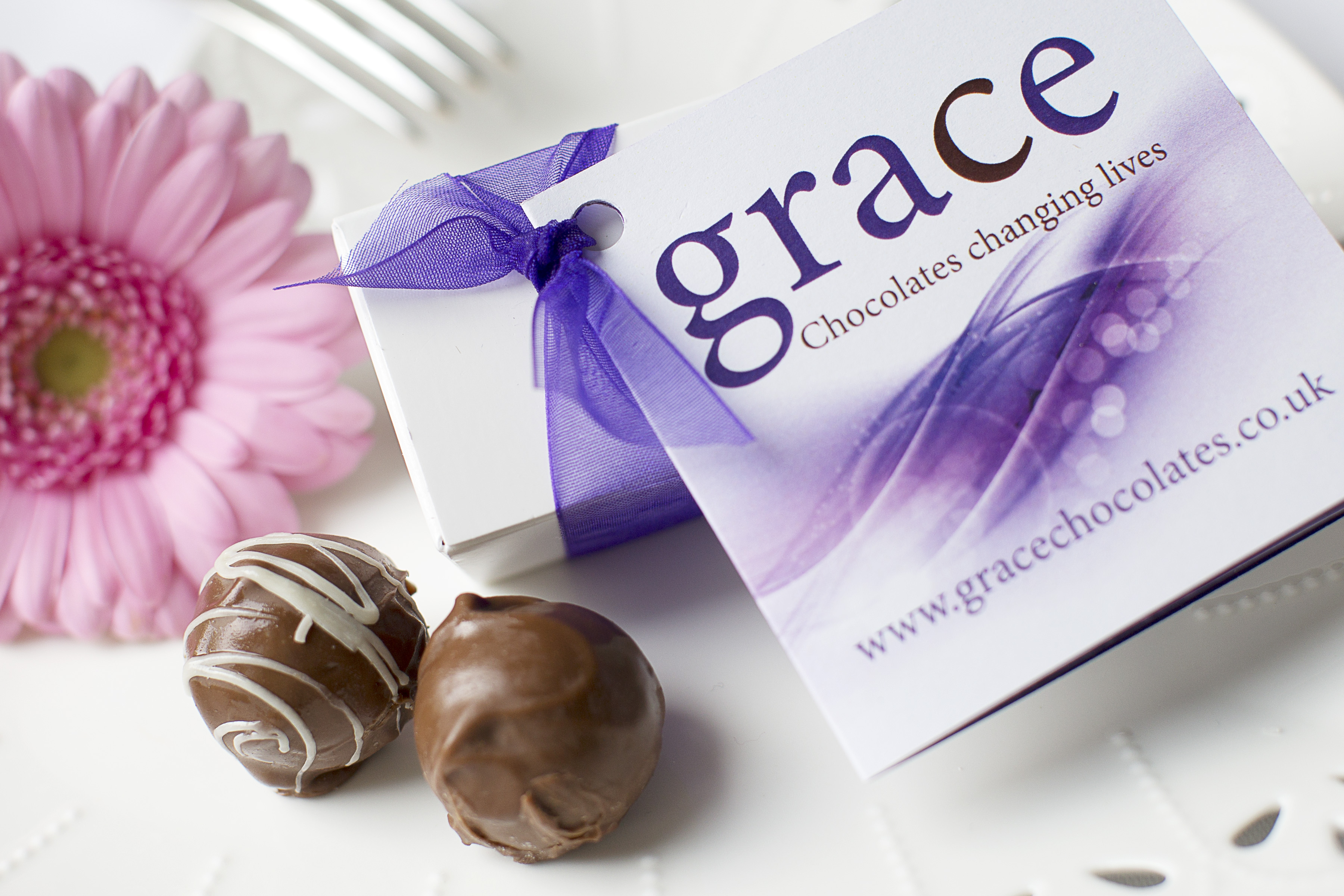 What do you love most about what you do?
I love the atmosphere when I'm working with the women.  It is a very respectful, supportive space, free from tantrums and tempers. Something that is important to me is that we never make them feel uncomfortable by asking about their past. It's a very positive environment. 
What's is the best thing about being a woman in the 21st Century?
The choices we as women in the 21st century have that previous generations didn't.  I know at times it can feel like too much juggling, but at least we have that choice, to juggle if we want to.  
And the hardest?
Again, the choices we as women in the 21st century have that previous generations didn't.  Wasn't it Charles Dickens that said "It was the best of times, it was the worst of times…" ? Choices bring freedom with the weight of responsibility and sometimes it feels as if there are just too many balls to be kept in the air.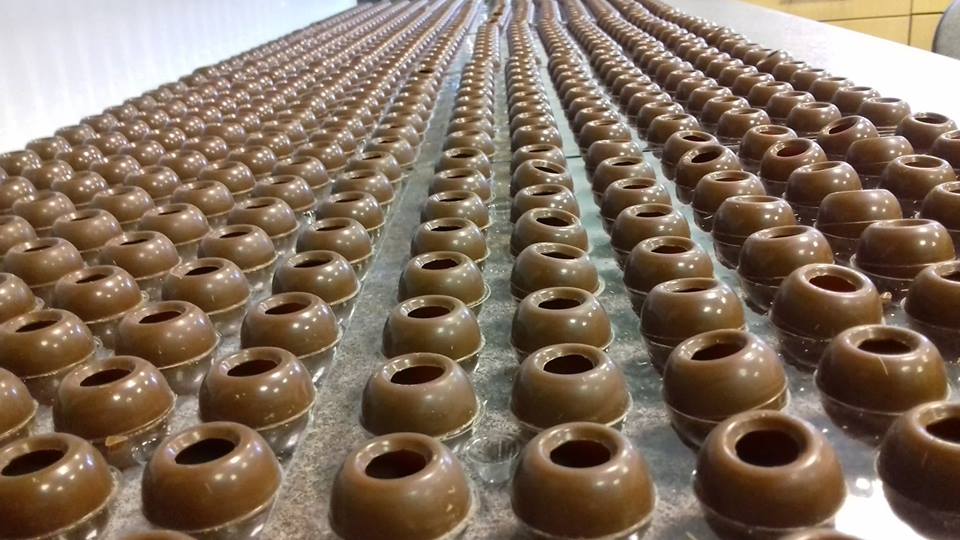 What does 2019 have in store?
Expansion and growth, I hope.  I want to be able to support lots more women.  Nearly 20 women have engaged with our services since the organisation began about 18 months ago.  We are just about to move to new premises which is a opportunity because going forward I want to be able to support over 40 women each year. However, to be able to support more women we need to sell more chocolates.  
Do you have a nightly routine that helps you switch off?
I rarely struggle to get to sleep.  I can come home from an evening event, or having been out with friends and be asleep within 10 minutes of walking in the door.  When things are on my mind I often see 4am but resist the temptation to send emails at that time of the morning.
What are your favourite city spots?
I like walking down William Street – it feels like a walk back in time. I also love Gorgy City Farm with happy memories from taking our daughter there when she was very little.
Go on… Something we might not know about you?
I have 9 and a half toes!  Let's just say it involves a lawn mower, wet grass and inappropriate shoes.

3 great women you connect to daily are?
Speaking to my daughter is not necessarily a daily occurrence but certainly once or twice a week. She usually phones when she is walking home from work to bring me up to date with what she has been up to. I didn't have the best of relationships with my own mother so time with my daughter is something that is very important to me which I deeply treasure.
It is an enormous privilege to work with the women and to have their permission to get alongside them for a bit of their journey. Whether the women are joining us on a production day, or as part of one of our Making Positive Changes programmes we share lunch together. We use meal times to really build relationships and bring a bit or normality to their lives. Although their stories can be harrowing and sad, they are incredibly inspirational. You may wonder why I chose to include them under this heading about "great women" but I often wonder what decisions I would have made if I had walked in their shoes.
Happiness to you is?
Family! I love family time. I am very fortunate that although the family are getting on with their own lives, we all get together to share food at Christmas and birthdays. My favourite moment is once everybody is seated around our dining table and conversation lulls as the food is passed around before eating begins.  We can be a noisy bunch with banter bouncing from one side of the table to the other! Precious moments.
What is the greatest thing you've learnt about being a modern working woman?
You need tenacity and resilience in bucket loads. Quoting from The World's Best Marigold Hotel: "It will be all right in the end and if it's not alright, it's not the end".  Sometimes things are tough and having a bag of resources to help you get through is invaluable. Oh, and that's easier said than done!
EGG Membership Card Illustration
Join EGG Today
Become a member of EGG and enjoy a heap of exclusive benefits. You'll get access to Exclusive Offers, Events and your very own Digital Membership Card –  use it to discover great places in Edinburgh and connect with like-minded girls.
Pay Annually
---
£30
per year
Sign Up Now »