Spotlight
Womensday with Jo Stewart
Is there a morning routine that's the secret to a happy you?
Mornings are my least favourite time of the day, I do the getting up and getting out to school 4 out of 5 mornings a week in my house as Steve goes into the brewery early most mornings.  So my secret to an acceptable morning is good planning the night before.  I go through with the 14 and 12 year old what they need looked out for the next day and I help the 8 year old to make sure we know where his school shoes are the night before!!  I am possibly happiest on a Thursday when I escape at 6am and swim with a group of friends at the David Lloyd gym – a perfect start to the day!
What does a typical working day look like?
No two are the same.  I look after the supermarket sales, export sales, marketing and retail marketing and events in the business.  I spend time writing proposals and submitting tenders for supermarkets and export customers then chasing them up!  This morning was our weekly production planning meeting and as I type I am awaiting a call from a buyer from one of the multiples.  I am quite good at switching across different functions.  I try to leave work these days circa 4pm which gives me some hope of being organised in the house later on and feeding everyone.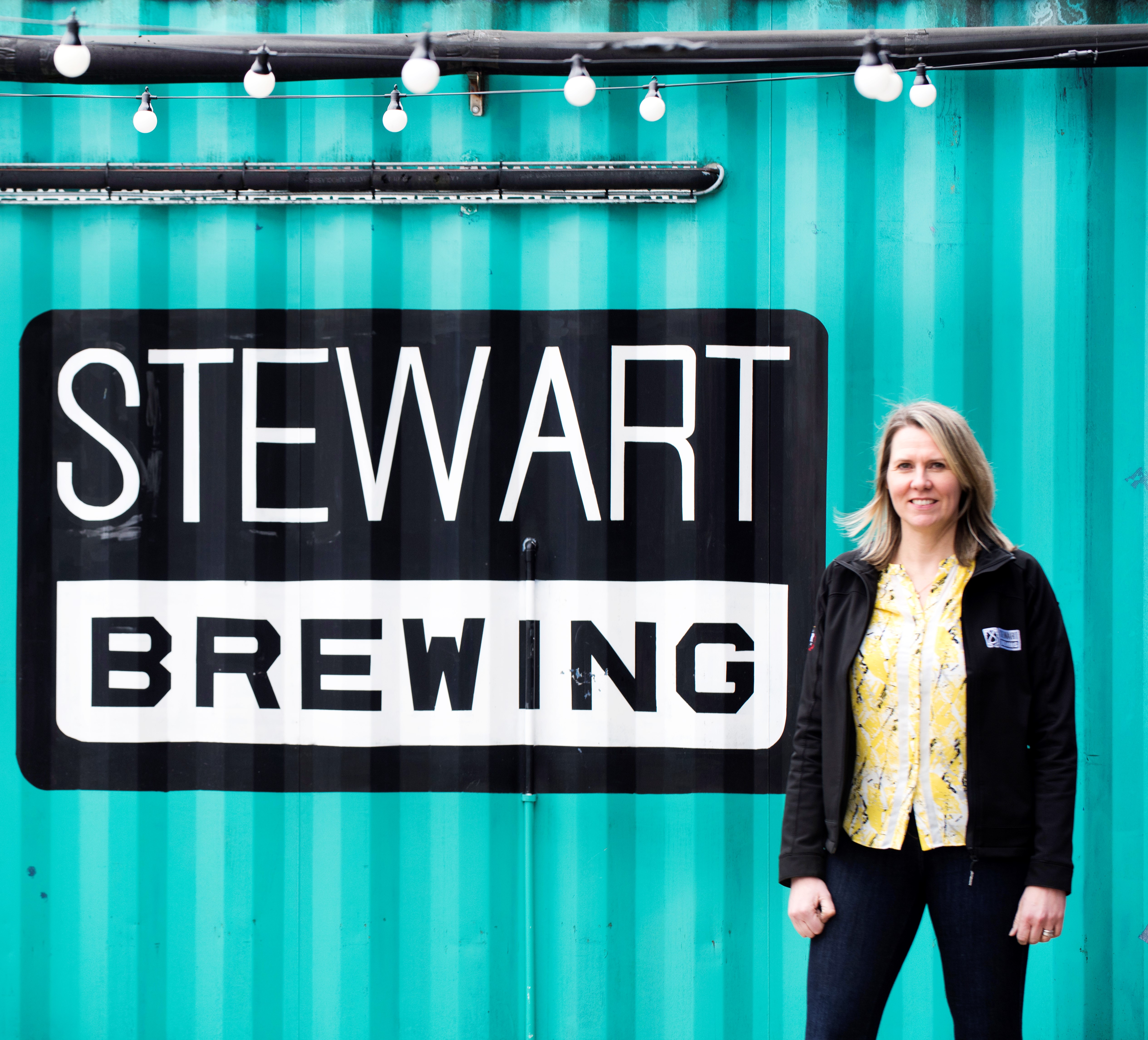 What do you love most about what you do?
I love the events most and am very involved in the planning of our MayFest (10/11 May), Hop Run and other monthly events.  The bar we run at the end of the Edinburgh Marathon is one of my favourite days of the year, it is super busy, and the team have to work really hard.  The atmosphere is fantastic and full of so much achievement and joy.
I also get an amazing buzz out of closing a big deal!! I am working on a fairly large proposal at the moment.
What's is the best thing about being a woman in the 21stCentury?
From my perspective I feel we are gaining leaps and bounds in equality and representation.  In my industry the change has been phenomenal over the years I have been in business. I went to the IBD (Institute of Brewers and Distillers) dinner last week and 5 or 6 years ago there were very few women there; last week I would guess 25% of the room was women – it was great. There is along way to go but I really believe our daughters (or daughters-in-law to be in my case!) will see a step change.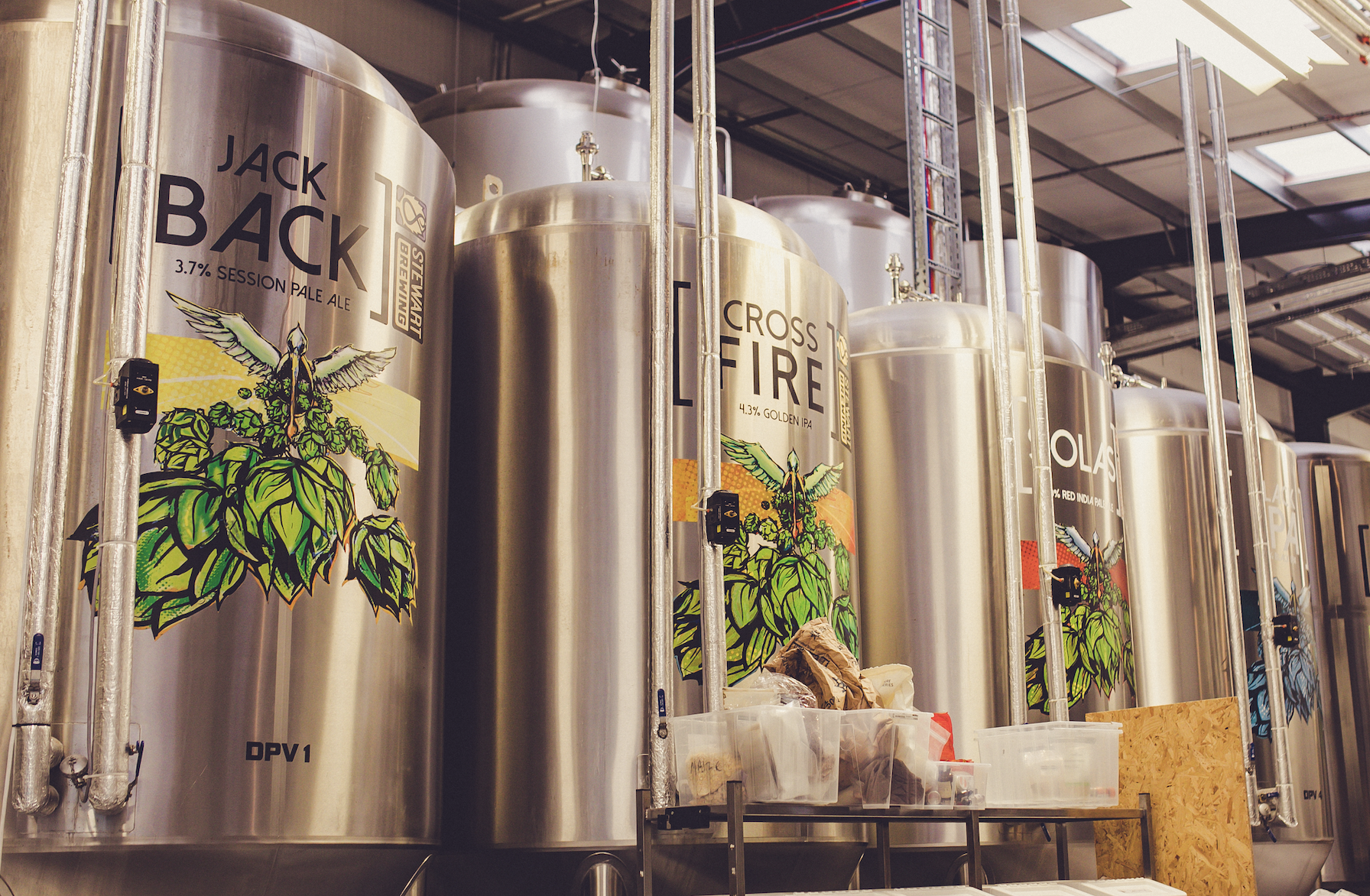 And the hardest?
The perfect work/life balance aspiration I guess.  I have it fairly nailed down now (I think) but its been a real struggle particularly a few years ago in the business when I worked really long hours and the boys were so much younger. One of the best things about being your own boss is all the tasks you have to do, be them work or homelife can form one long list. That makes things easier for me.
What does 2019 have in store?
So much!! 2018 was a fantastic year for Stewart Brewing we won many awards and the pinnacle was being named 'Scottish Brewery of the Year' at the Scotland Beer Awards.  We also increased our head count to keep pace with business growth.  2019 hopefully brings more of the same for us, we are stretching for 25% growth so that's a focus for me on the multiples and export markets and increasing opening hours and events at our brewery tap room.
Giving back is important to me too and in 2019 we are working with a local charity 'Bright Sparks' and we hope to raise some funds for them with some new initiates such as our Hop Run – fun 10k trail run starting at Roslyn Chapel (8thJune, entries open 😉).
It is also the year of the 'house' for Steve and I.  We have lived in a 1957 bungalow since 2007 and we knocked it down in November and are now building a new house on the site.  It is such and exciting project, if a little daunting at times! and I can't wait to move in later this year to our dream home with the boys.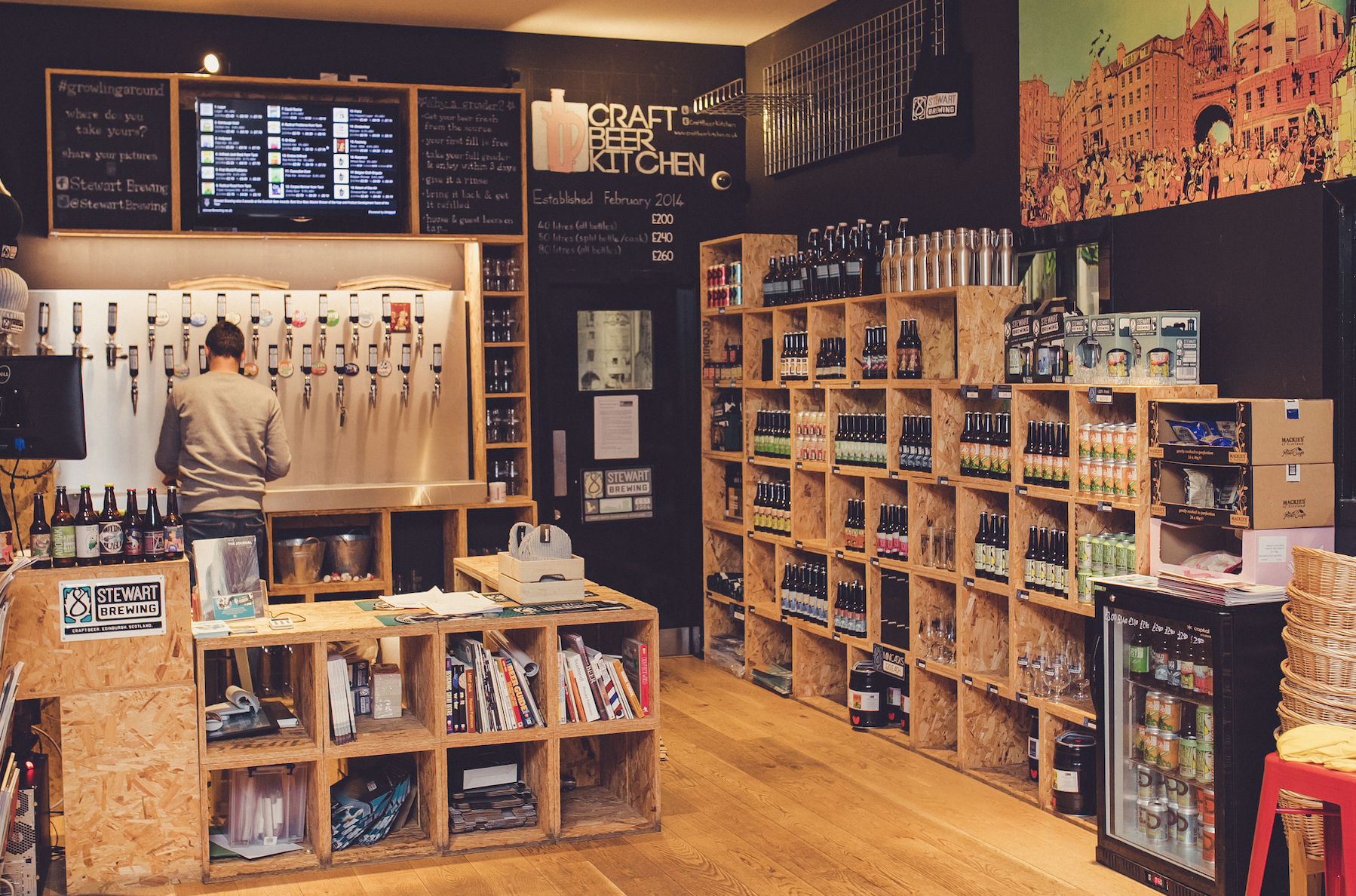 Do you have a nightly routine that helps you switch off?
I can switch off very easily at night most of the time but I do love a glass of beer (or 3 cans…as I had last night!) and a good catch up with Steve once the kids have finally gone to bed. We chat beer quality, business stresses and future plans.   
What are your favourite city spots?
Usually pubs if I am honest!  They are the heart of my business and I love popping into some of the ones that have been with us from the start (Halfway House, Guildford Arms, Cloisters, Blue Blazer and Bow Bar to name a few).
Carlton Hill, is where Steve and I got engaged and it will always be a special place too.  I adore the Braid Hills – so close to where I live and my favourite running route. We also regularly walk across the Braids with the boys to the Stable Bar for a good pub meal and a pint – love it.
Go on… Something we might not know about you?
Well there is lots and some stories are definitely best told over a beer or two – but let's say I had quite an adventurous student life.  Let's see I have sky dived and bungy jumped, walked the West Highland Way and I ran the London Marathon, the 'running a marathon box' is firmly ticked off for me!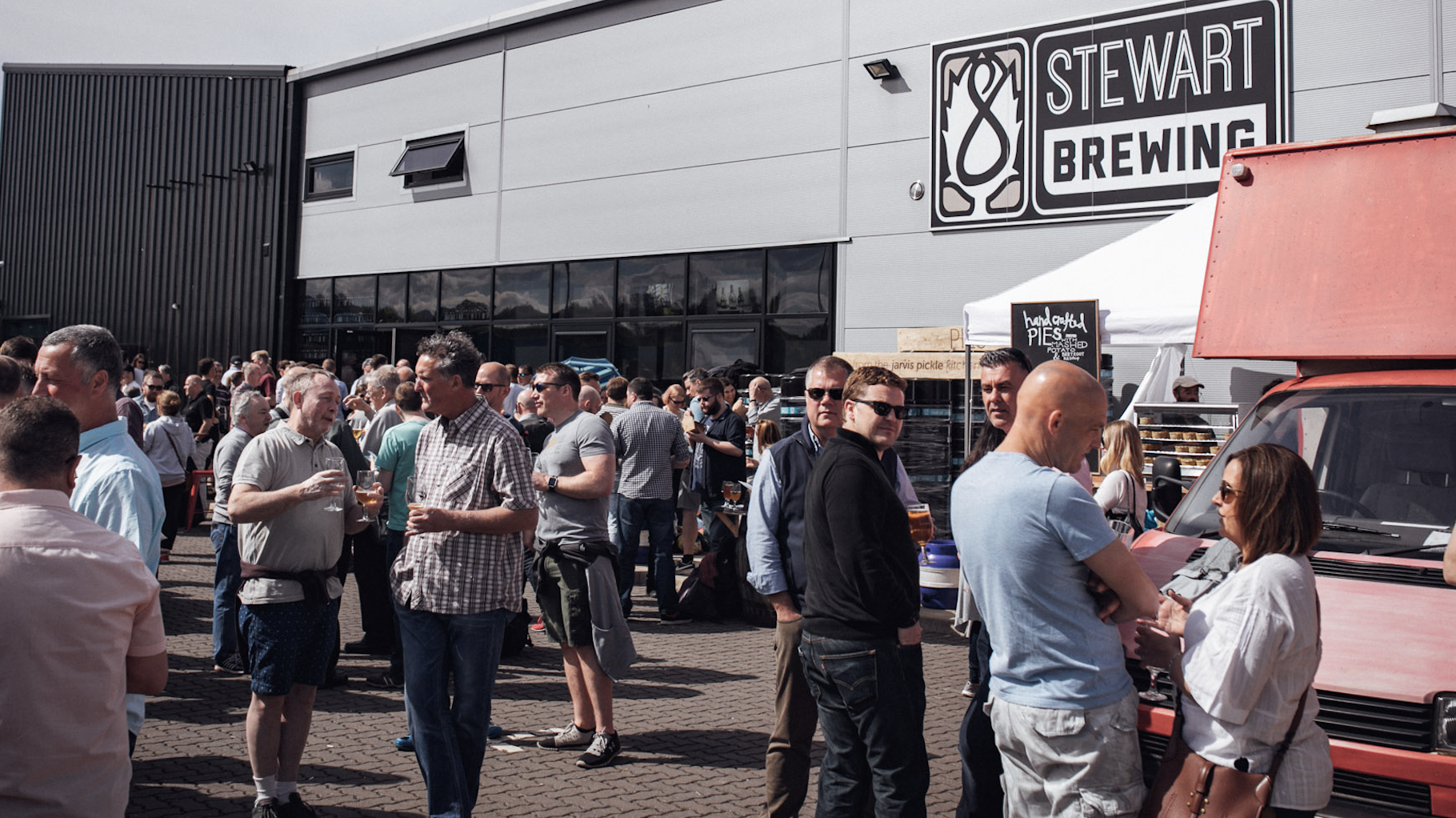 3 great women you connect to daily are?
Well I am totally out-numbered at home being a mum to 3 boys. My mum died 11 years ago and that was a massive loss to me as I called her regularly and she took such a keen interest in the kids and business. My sister, is a great friend and support but lives in Singapore – so we only speak a couple of times a month.  I really appreciate the help and companionship of the girls at work and the support network of other mums at the school.
Happiness to you is?
I have become so much happier over the past 2 years and feel very content.  My life is far from perfect, but whose isn't? I work really hard but I also consider myself to be very fortunate and lucky.  I try not to worry or stress about things out with my control and when I f*ck up I don't beat myself up anymore or over analyse – what a waste of time. But seriously…the definition of happiness – an hour at the weekend without my boys fighting.  Bliss 😊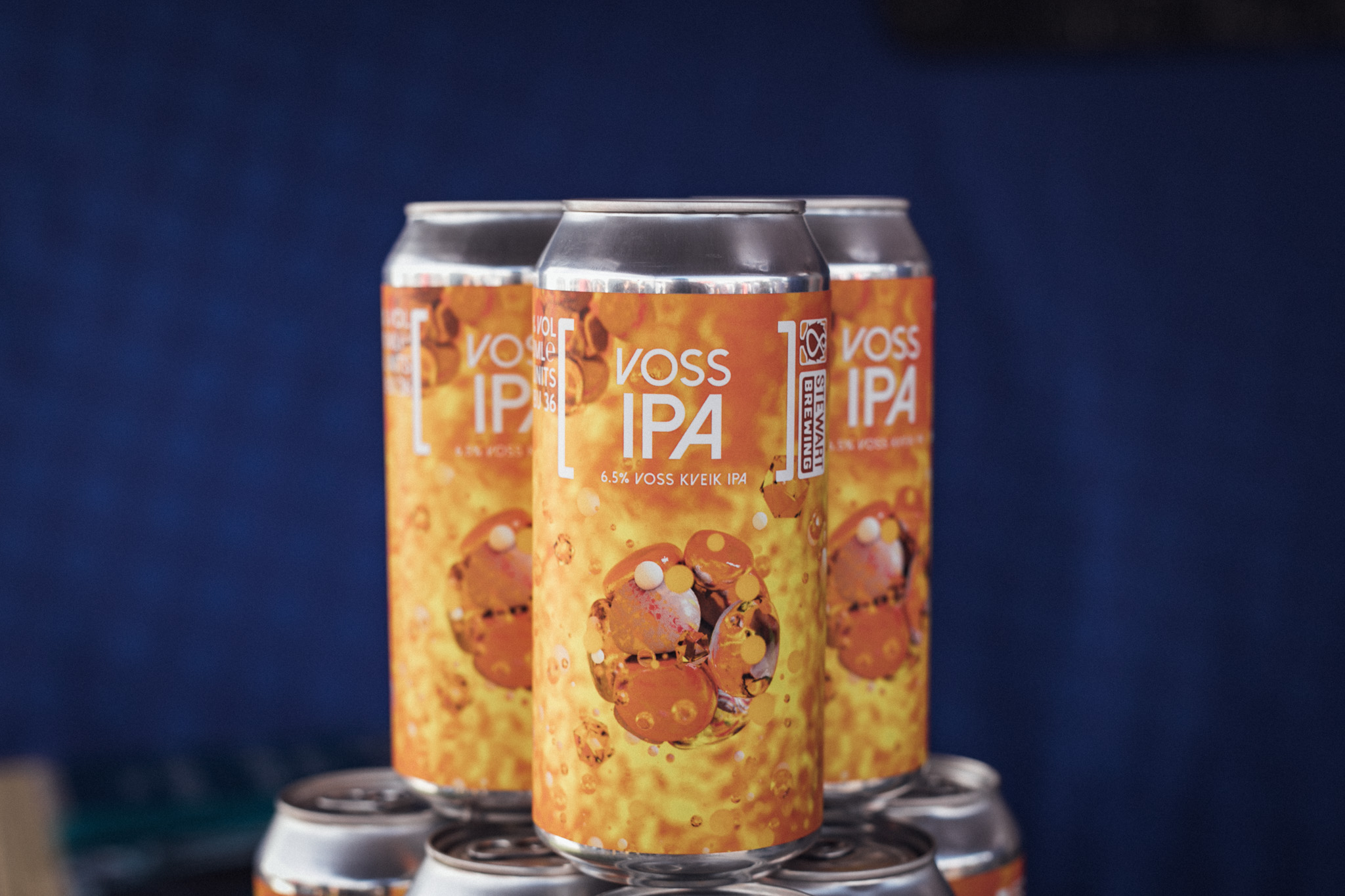 What is the greatest thing you've learnt about being a modern working woman?
Be strong and be supportive of others.  Always try to be kind and remember to smile.  In business I have learnt to trust myself more, always plan and have a goal.  If you are not happy with what you are doing, change it.  It is OK to say no thank you and walk away too.
EGG Membership Card Illustration
Join EGG Today
Become a member of EGG and enjoy a heap of exclusive benefits. You'll get access to Exclusive Offers, Events and your very own Digital Membership Card –  use it to discover great places in Edinburgh and connect with like-minded girls.
Pay Annually
---
£30
per year
Sign Up Now »