Spotlight
Womensday with Gill Mudie
I'm Gill Mudie, I'm 35 and I live in Edinburgh with my 2 kids (Alastair 3 and Rachel 1) and my hubby Dave. I lived in Edinburgh as a student and moved back after 8 years in London, when I was pregnant with my son. I loved to explore the city with him, while I was on mat leave; it was good for my mental well-being to just get out the house and explore the city with him – it made me feel like I'd achieved something in the day, even if the house was upside down.
Edinburgh is a really child-friendly city, but the old buildings and windy steps can make it seem the opposite. I'd often find myself wanting to go and grab a coffee while baby slept or needing to change a poonami and not knowing where I'd be welcome. I love supporting local businesses so didn't want to always end up in Starbucks or Costa, just because it was safe. Although thankfully not too often I sometimes had bad (unwelcoming) experiences, which made me a bit anxious. Now with two, it's almost like starting again! I have to think about finding somewhere that will fit both of them.
I asked other people if they often found themselves asking the same questions as me and the response I got was overwhelmingly Yes. So I decided that I wanted to start answering these questions and I created Dribble. I aim to make parents lives that bit easier by helping them find the best child-friendly spots. It answers the questions parents ask, by providing all the facilities that venues have, as well as reviews and recommendations from other parents. 
Dribble is a child-friendliness review app, we currently cover Edinburgh, Lothians and Fife for places to Eat & Drink and Play & Do. We're hoping to cover Glasgow and the west later in the year. There's loads of hidden gems, free places to go, play parks, walks and the usual attractions too, as well as some activities and events.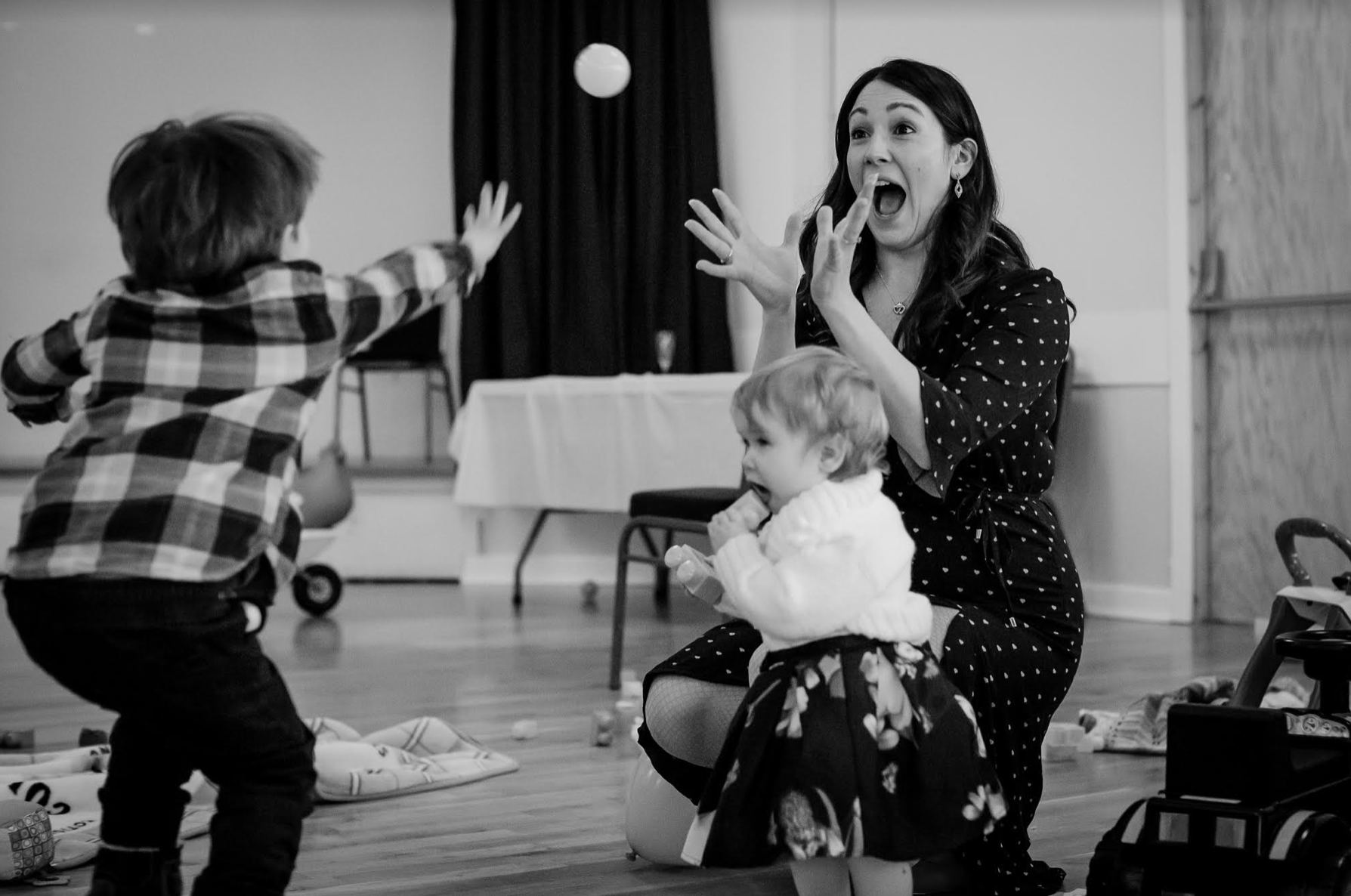 Is there a morning routine that's the secret to a happy you?
Ideally, it's waking up in my bed with just me and my husband (i.e. no kids have sneaked in during the night), as this leads to a longer sleep generally! Followed by a quick morning cuddle with the kids and get them ready for nursery, hubby takes them down to nursery so I can go for a run and then get ready in peace before heading to my local coffee shop and on the bus into town. This would be the 'ideal' routine but it doesn't happen very often!
What does a typical working day look like?
There's not really a typical day, which is one of the things I love about running Dribble. It could involve all of prioritising our backlog of functionality and liaising with our developers on this; speaking with potential partners; preparing our social media and marketing; speaking with users on what they think about the app; reviewing our analytics; having phone calls, whilst also entertaining the kids!
What do you love most about what you do?
I love that if I need to I can (generally) drop what I'm doing to spend time with the kids; they are only small for a short time, so they need to be my top priority. The work is so varied and I'm learning so much that it's hard to pick one thing, but I love to hear feedback from users when they have found something really useful through Dribble, it's helped them be a little less anxious or to have an amazing day with their kids.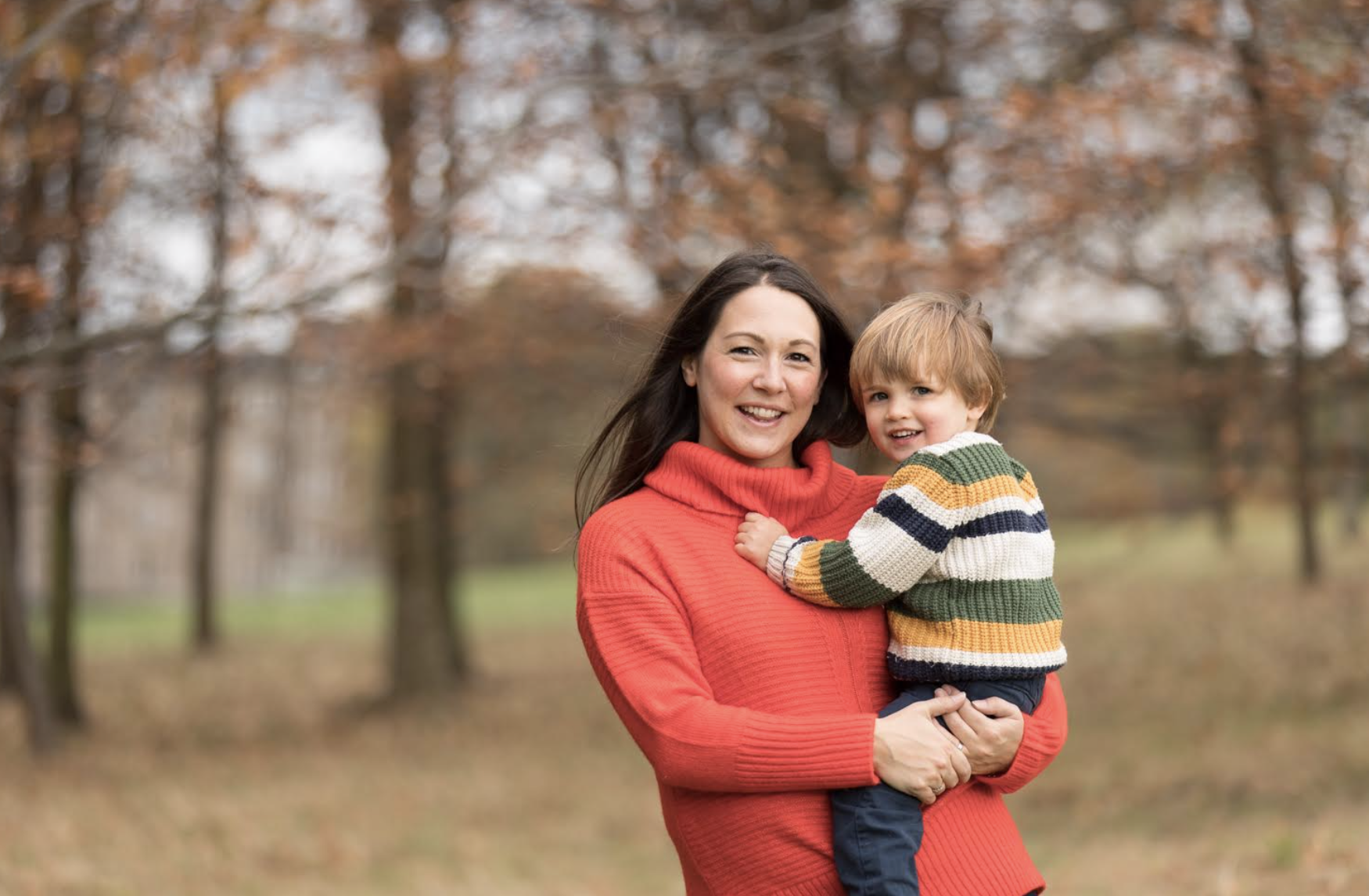 What's is the best thing about being a woman in the 21st Century?
That there are no boundaries or confines to what you can achieve. The playing field is becoming a lot more levelled – we're not there yet but it is improving!
And the hardest?
Probably the same thing! Because there are no boundaries, a lot of people feel like you need to have it all and that can be really hard and sometimes is just downright unrealistic. For me I can't be a full-time stay-at-home mum, as well as being a full-time entrepreneur – there are just not enough hours in the day! If you see other people 'having it all', it can be very disheartening and make you feel like you're not good enough. It can be really tough to balance it all. You have to be realistic in what you can achieve – I haven't got this balance quite right yet, but I feel like I know what it looks like more than when I started Dribble.
What does 2019 have in store?
We launched late in November 2018, so 2019 is about getting the Dribble out there to help more parents and carers, across Edinburgh, Lothians and Fife, but also across Central Scotland later in the year. I'm excited!
Do you have a nightly routine that helps you switch off?
I often work in the evenings, so I can find it hard to switch off at night. I try and spend some time with me and hubby just in front of TV and latterly we've both tried to read more at night too, which we're really enjoying. Luckily, I tend to fall asleep pretty quickly when my head hits the pillow. 2 young kids and lack of sleep will do that to you!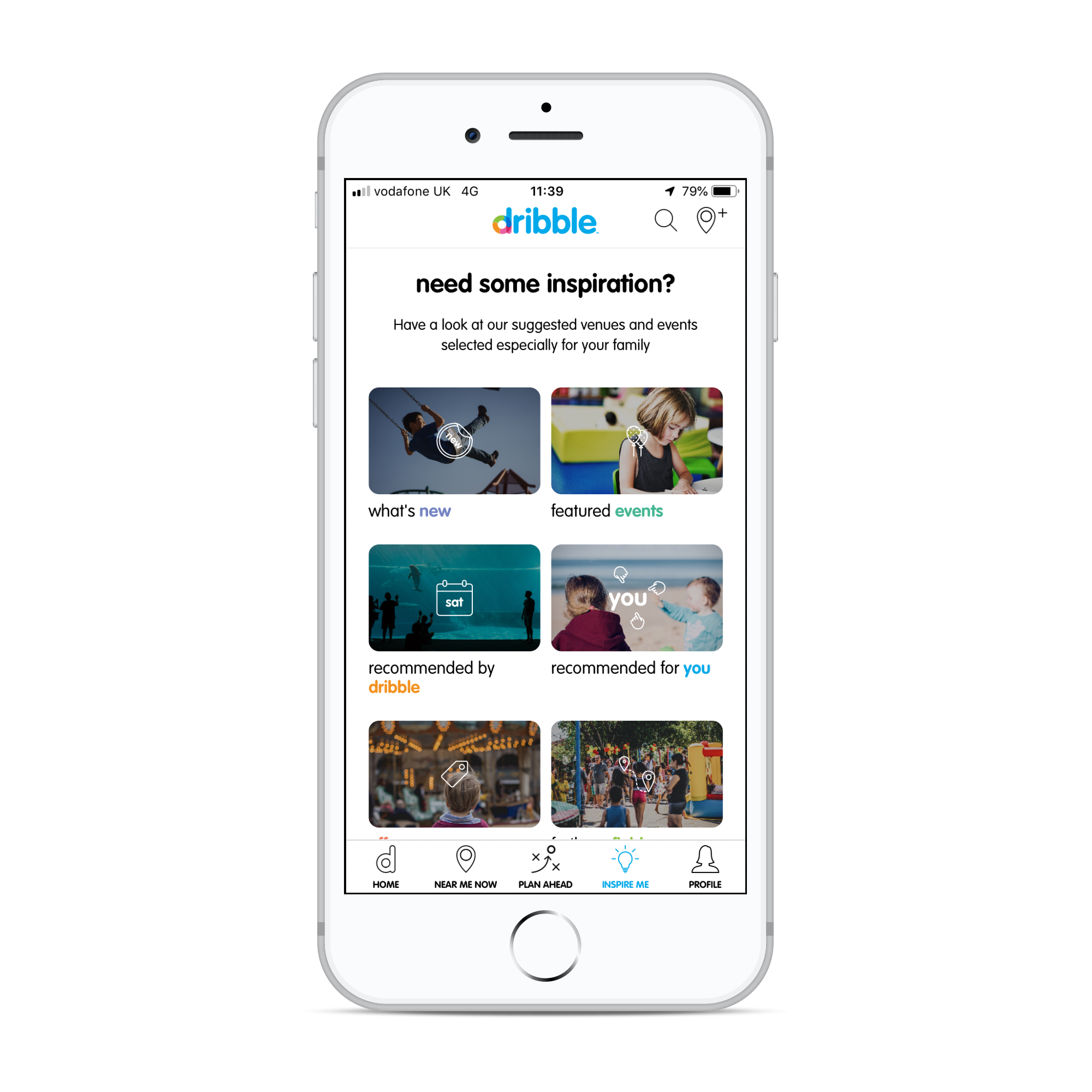 What are your favourite city spots?
We live right by Holyrood Park, so that has to be one of them. I'm a country girl at heart and I love the endless different walking routes and places to explore within it. There are the obvious routes up to Arthur's Seat and the Crags, but I love walking over to Duddingston next to the wall by Dunsapie Loch, or amongst the gorse on Whinny Hill. I also love Portobello: the beach and the cafes.  
Go on… Something we might not know about you?
I've run 2 sub 4 hour marathons (Loch Ness and Paris) and I'm in training for the Edinburgh half in May to ease myself back into running post kids.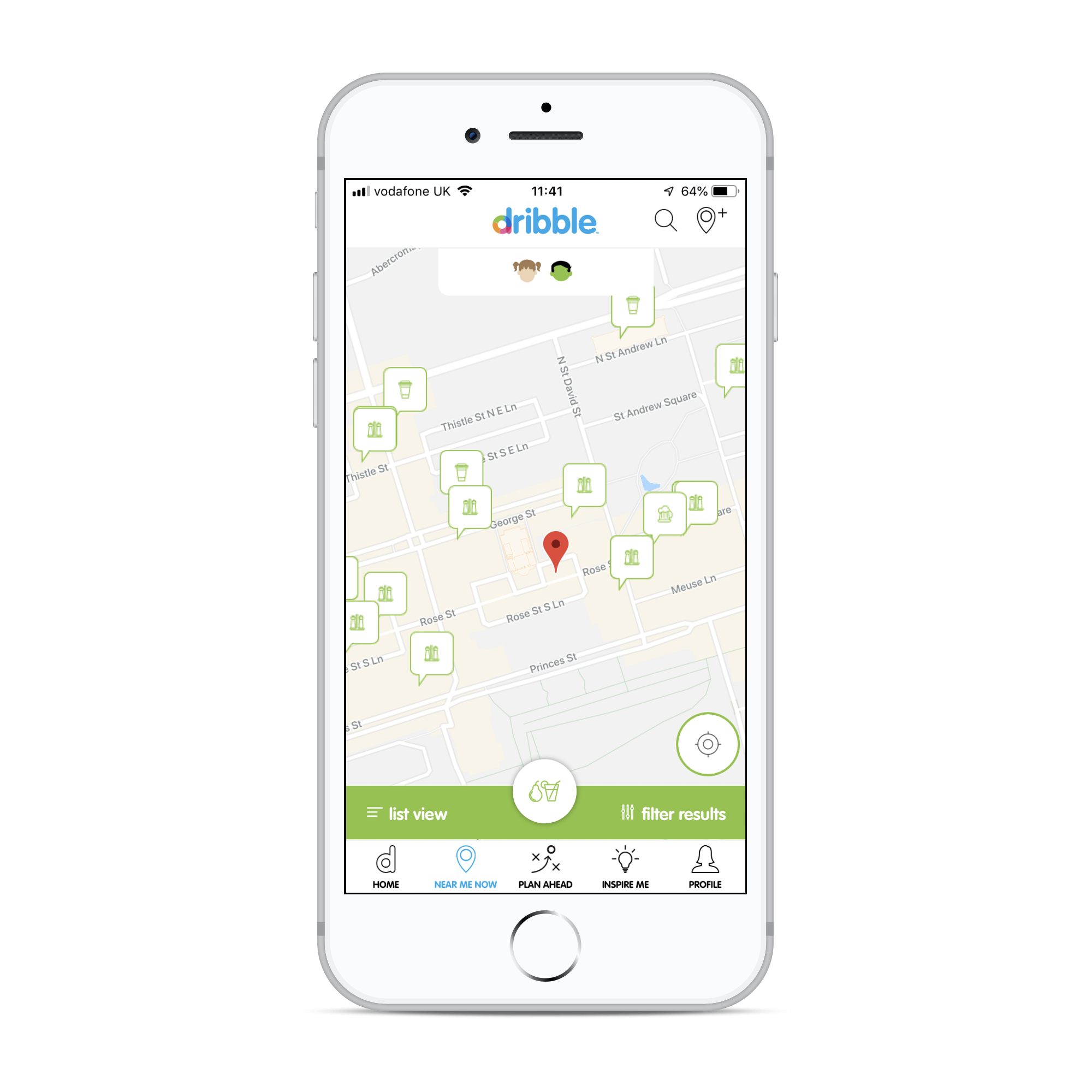 3 great women you connect to daily are?
My mum! I honestly don't know what I'd do without her. She helps me out so much with the kids and is just the kind of mum you really want. I hope I turn out like her!
Konica and Coral who work with me on Dribble. Konica is a mum of 2 and works with me part-time developing our business relationships and Instagram. She has worked in the corporate world for most of her career and similar to me wanted a more balanced life with her kids and has been an amazing asset to our team. Coral was an intern with us over the summer and became a full-time employee – she's just fantastic and hardworking, nothing phases her when I get in a flap!
Orlaith Brogan and her team of mumpreneurs! I love being able to connect in with other women who are juggling being a mum and running their business – I find it so helpful.
OK that's 4 but I couldn't choose!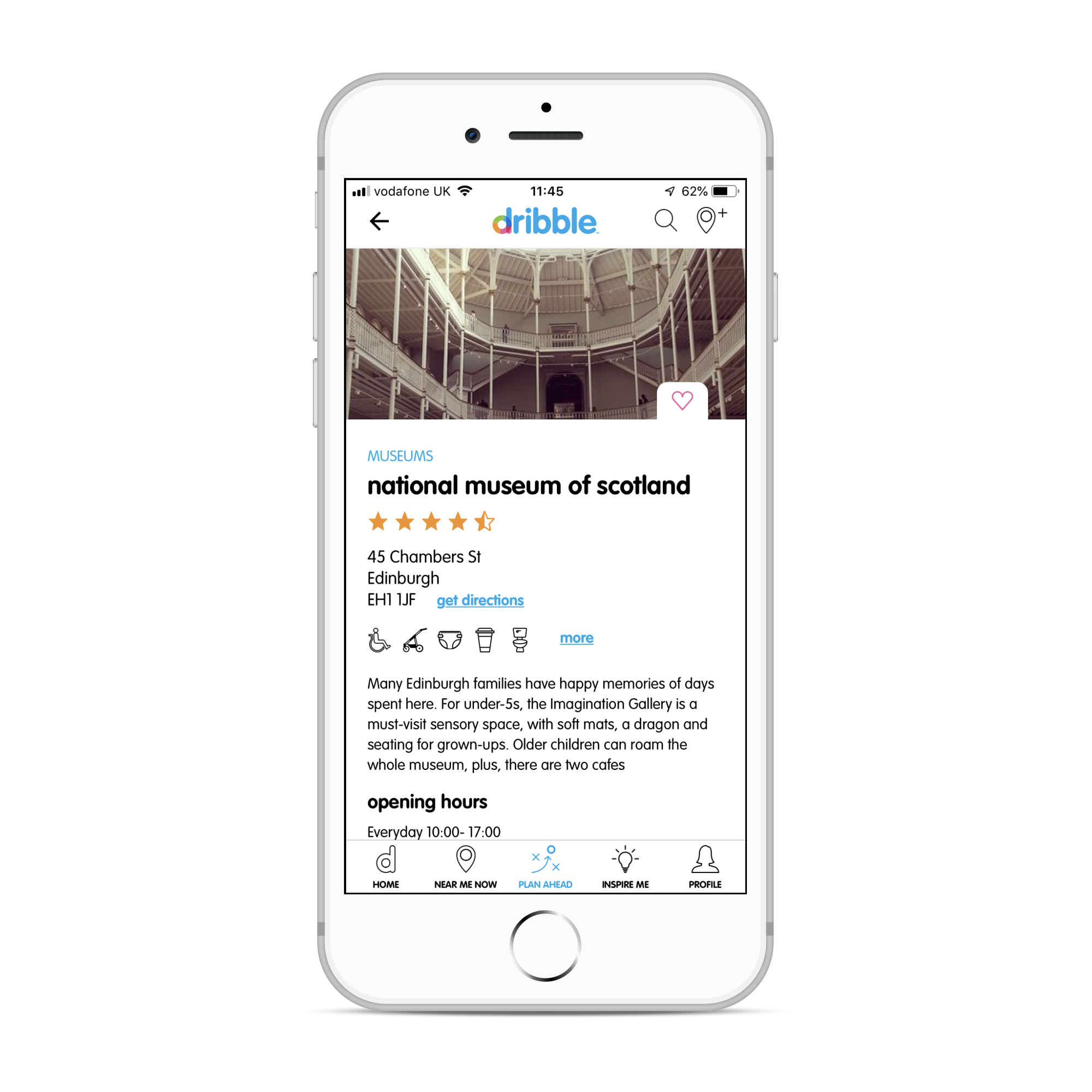 Happiness to you is?
A Saturday with the kids and hubby – we love to explore new places. I feel it's a day where I switch off and really focus on them and do something they enjoy. Having that time with them to fully connect gives me the motivation for the following week.  
What is the greatest thing you've learnt about being a modern working woman?
If you want to work and be a mum, flexible working arrangements, shared paternity and an ecosystem of mumpreneurs all allow you to do that. You just have to be realistic with yourself on how much time you can allow for each thing and that there are only so many hours in the day, so go easy on yourself and ensure there are some hours for you in there too!
http://bit.ly/DribbleApple
http://bit.ly/DribbleAndroid

EGG Membership Card Illustration
Join EGG Today
Become a member of EGG and enjoy a heap of exclusive benefits. You'll get access to Exclusive Offers, Events and your very own Digital Membership Card –  use it to discover great places in Edinburgh and connect with like-minded girls.
Pay Annually
---
£30
per year
Sign Up Now »