Spotlight
Womensday with Catriona Anderson
Introduce yourself…
My name is Cat, otherwise known as T or Treen! I recently returned to the UK after 5 years working abroad in Shanghai and Hong Kong to start up my dream: Treen. Our view quickly changed from vast skyscrapers to the Firth of Forth, not to mention moving from living on the 29th floor to the 4th! I have worked in the fashion and retail industry for over eight years, managing stores for large, global brands in the UK and China. I studied fashion at Northumbria University in Newcastle. 
Treen is a vegan fashion retailer, offering a selection of style must haves from a carefully selected group of brands that make a positive difference. We bring positive impact fashion to the conscious woman. You can look good because you did good!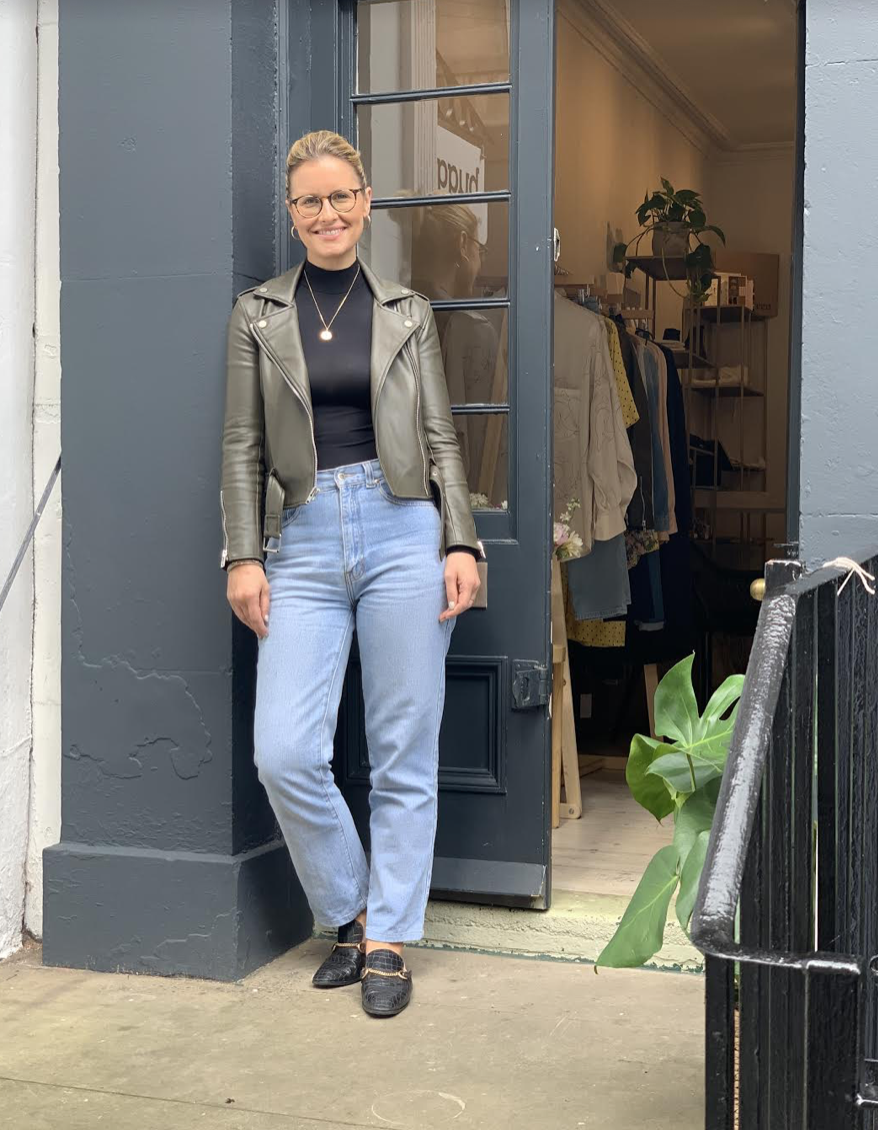 What is the best thing about being a woman in the 21st Century? 
Freedom! I am beyond grateful that in only the past year as a woman I have been able to choose where I live, return from living in a foreign country to my hometown, date who I wish, wear what I like, and start a business. 
What does feminism mean to you?
Equality in all areas of life and for all people. 
Which women inspire you and why?
My grandmother. My mum. My aunts and sister. My friends. Women I now know in business. All women! I am constantly blown away by how powerful women are and what we are capable of.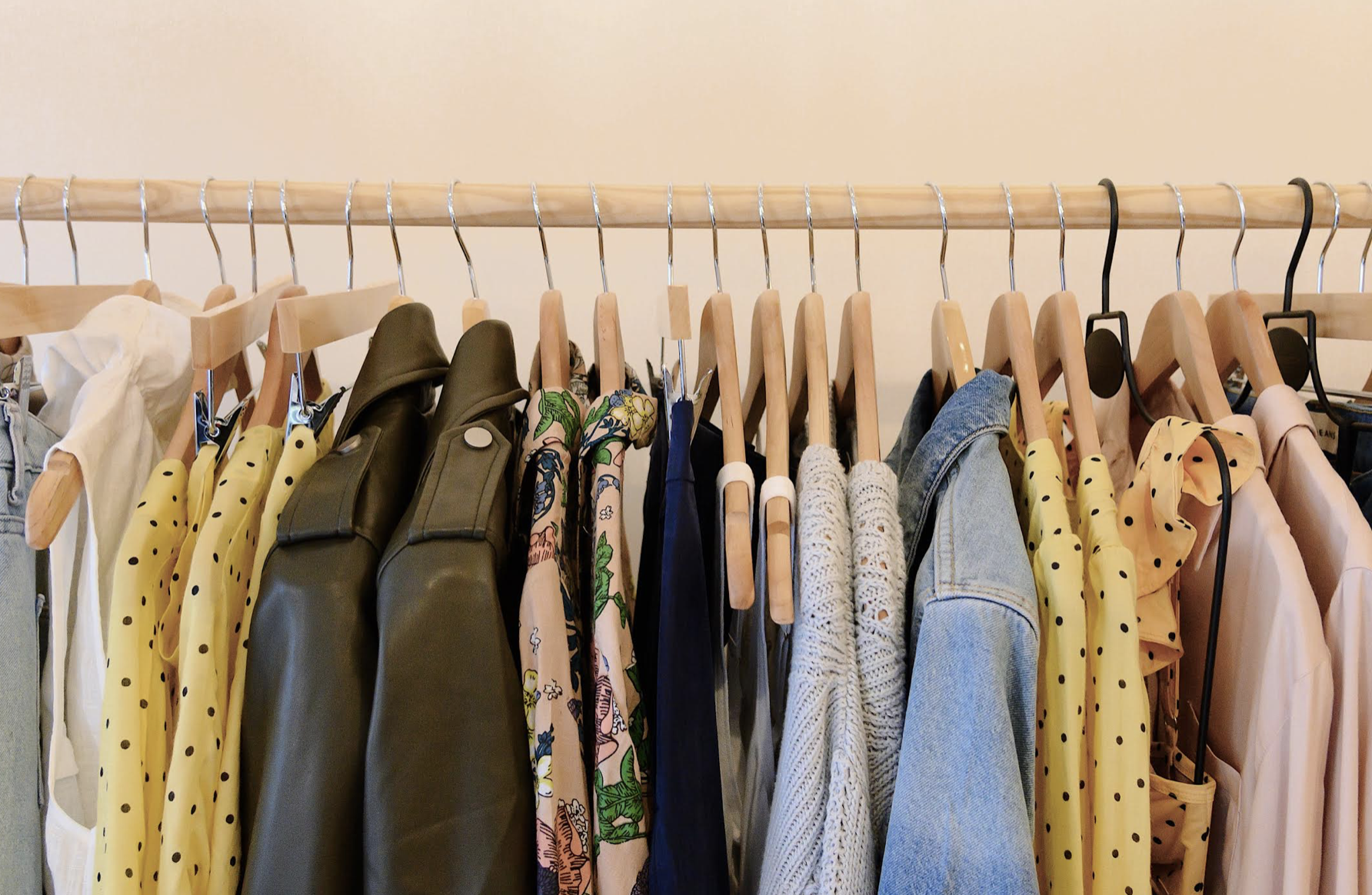 If you could meet any woman, living or dead, who would it be and why?
Stella Mccartney or Vivienne Westwood to talk business! Miley Cyrus, I think we would have a laugh. I like her energy and love for animals. Alicia Silverstone seems like such a lovely person, her outlook on life is calm and refreshing. 
If you could learn to do anything new what would it be?
So many things! I loved learning some Mandarin in Shanghai and snippets of other languages on our travels. It would be amazing to further these.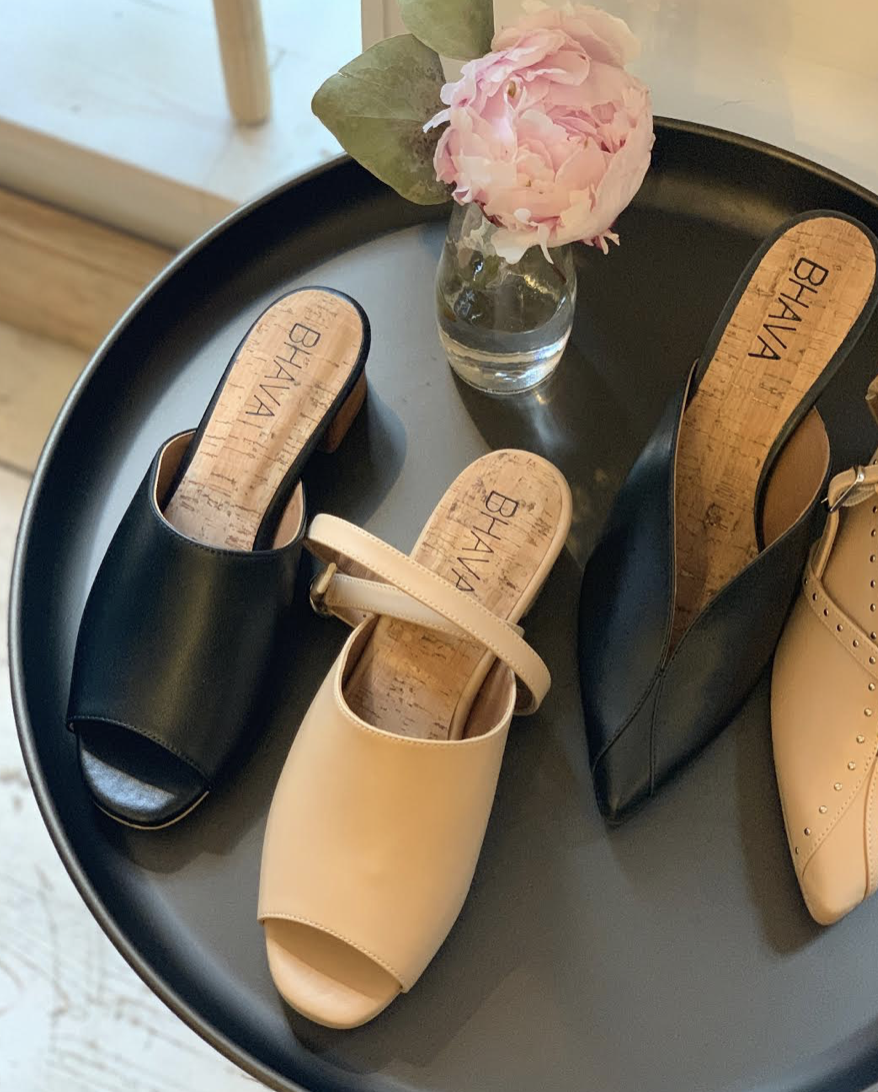 What do you believe would be the biggest challenge for the generation of women behind you?
Managing childcare and work. I don't have children but have always been in awe of how women manage to balance the two. It would be great to see workplaces offering more to accommodate this. 
Better working conditions for women in the clothes manufacturing industry, in India, Bangladesh and many other places across the world. 
Your secret guilty pleasure?
Watching The Kardashians. Okurrr!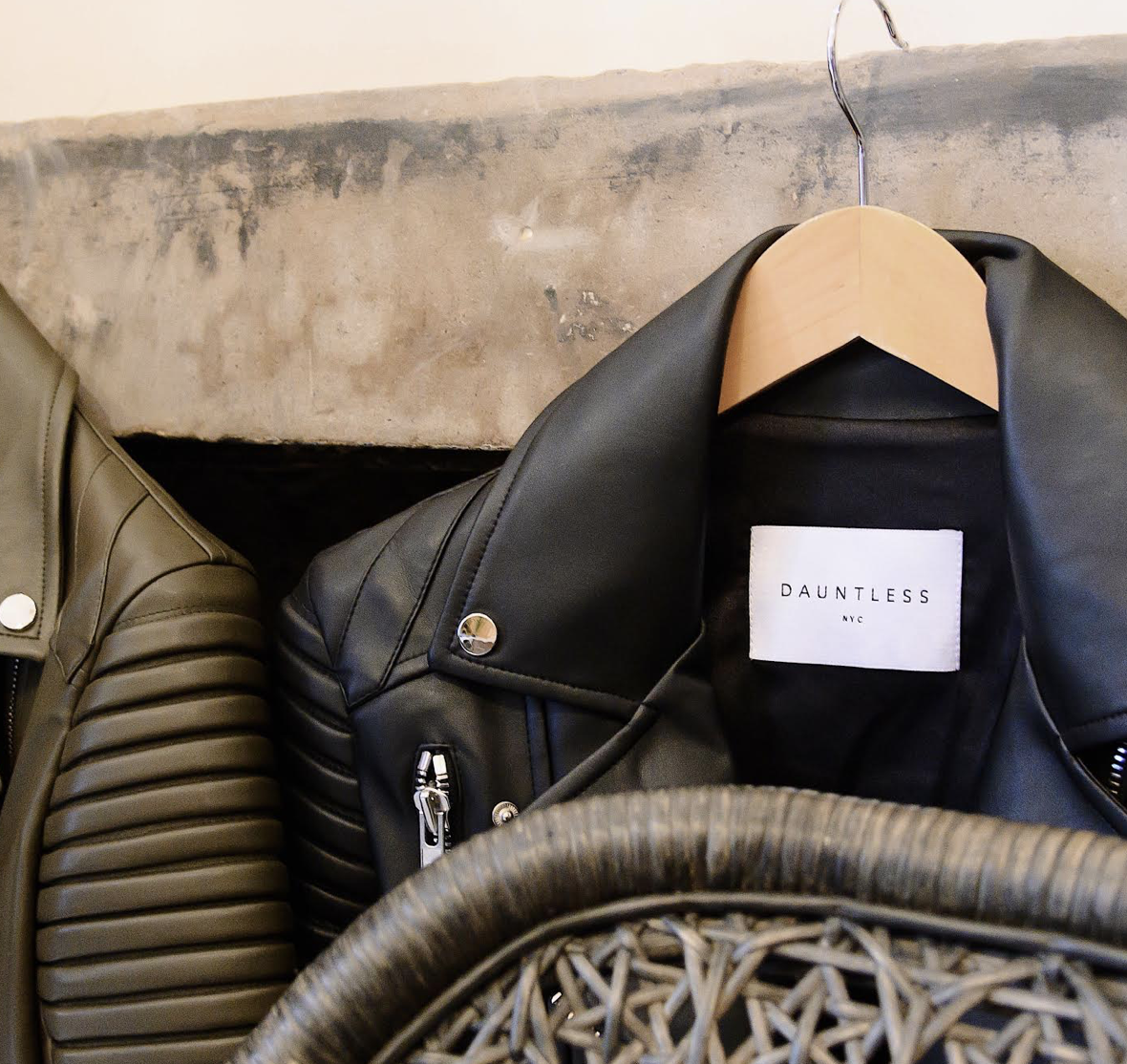 What did you want to be when you grew up?
A shop and business owner! My dream was to launch my own brand and have shops all over the world. Never say never! 
What is at the top of your bucket list?
More travel! We saw so much during our time living in Asia. I want to see more of other areas of the world. Returning to the UK we are keen for some European adventures soon. 
Your favourite city spots for a good coffee, good cocktails and good clothing in Edinburgh/Glasgow?
Love this question! 
I hear such amazing things about Glasgow's vegan and shopping scene, it is on my to do list to get through one weekend and try them! 
Edinburgh, Door 127 for tea or fresh juice (I am one of those crazy people who doesn't drink coffee), their interiors styled by Catalog are stunning! Naked bakery or Hendersons for a delicious donut or vegan flapjack. The Hendersons Vegan restaurant is uh-mazing too. Try the chocolate and banana mousse! Harmonium on The Shore has a mean cocktail menu worth checking out. Having lived in Asia for years I often crave a roof-top something, a glass  in Harvey Nichols 4th Floor helps to scratch that itch. The Refinery, The Printing Press and Lady Libertine are other faves. 
I love a good second hand shop, the Stockbridge charity shops have a super selection. I like to start with a quick cup of tea in Love Crumbs in Stockbridge then work way down the main street to finish with a  glass in The Raeburn. I have some amazing neighbours on St Stephens St, I have picked up some real gems in – The Skinny Pig and Elaine's Vintage Clothing.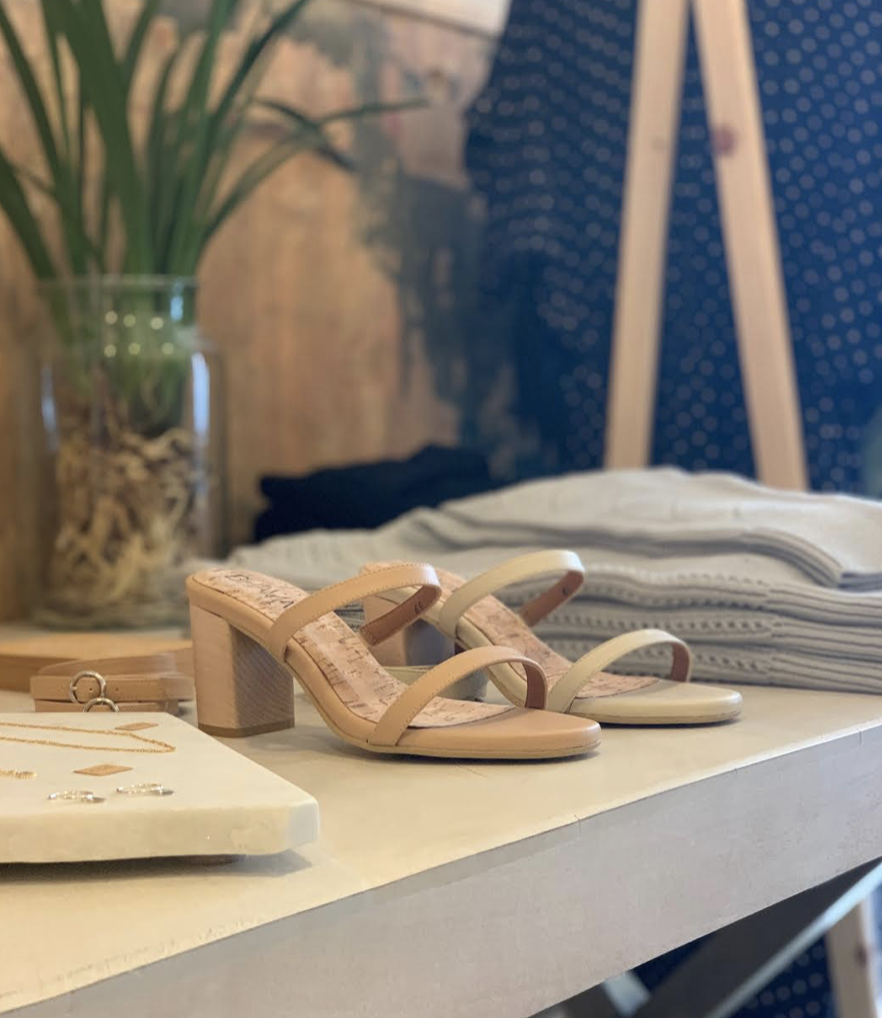 Your favourite book, or favourite podcast and why?
My favourite book when I was younger was Holes by Louis Sacher, I have read it again many times since. 
Really into Estee Lalonde's On The Line podcast at the moment. It focuses on shared experiences of women and covers every sleepover topic. Also loving Jonathon Van Ness's Getting Curious.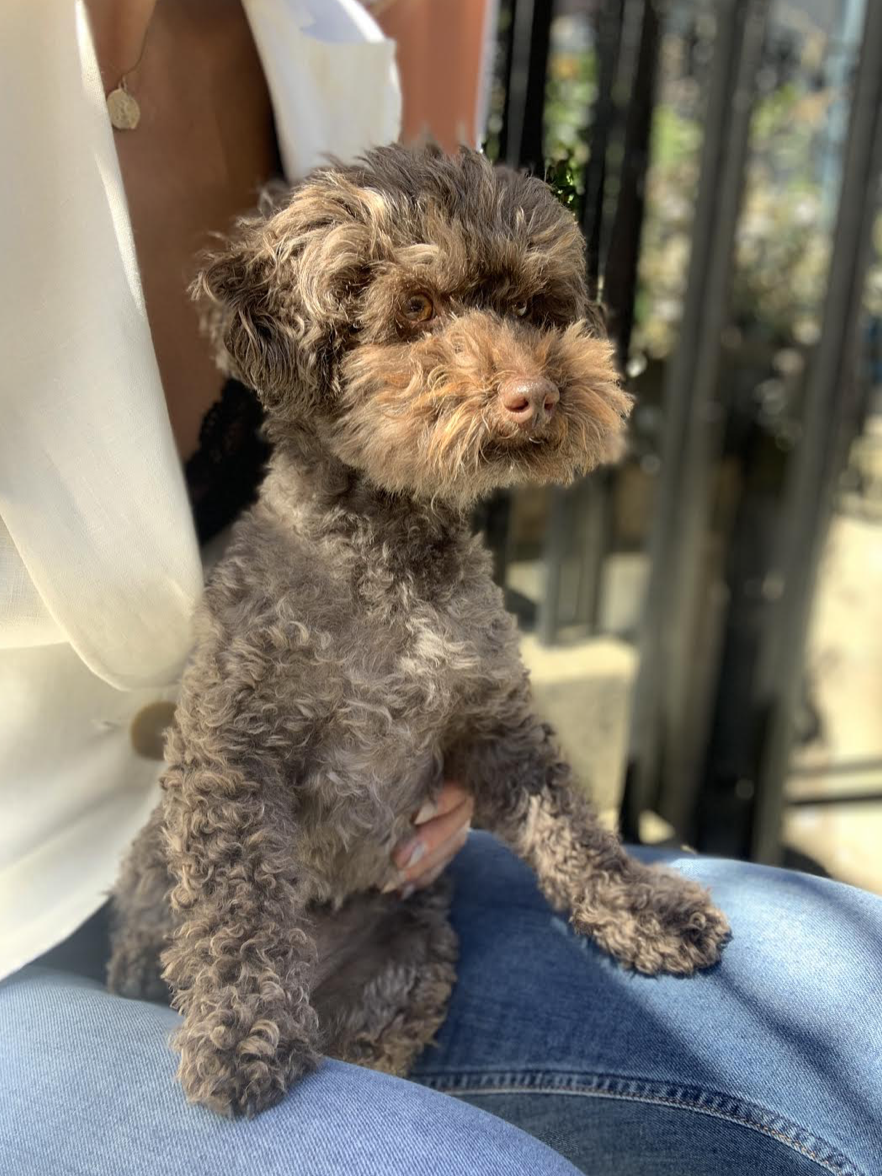 And lastly, Happiness to you is?
I had two thoughts, it might sound silly but nailing an outfit for a family member or client and the whole process to get there I adore. This, or catching some rays in a foreign country, soaking up another culture's sounds with Harris, Nessie and friends. Music on, a rented scooter parked out front to get us to dinner and no other plans than that.
EGG Membership Card Illustration
Join EGG Today
Become a member of EGG and enjoy a heap of exclusive benefits. You'll get access to Exclusive Offers, Events and your very own Digital Membership Card –  use it to discover great places in Edinburgh and connect with like-minded girls.
Pay Annually
---
£30
per year
Sign Up Now »