Spotlight
Womensday with Ashley Glen – The Explore More Mum
The first thing I do when I wake is…
To go cuddle with my beautiful boy, Harley's. It's quickly followed by a cleansing shot including; cayenne, salt, ground ginger and organic vinegar with the mother, water. Sound brutal, but I love  looking after my body and this health shot sets the tone for my day. Once my routine is passed, I'm consumed by the chaos of getting us both ready and on time! I always dedicate time to post on my Instagram page about my weekly outdoor adventures and fitness tips. I enjoy covering topics about wellbeing, self-care, fitness, parenting, outdoors, so I have plenty to say. I never go a morning without porridge.
I get to work and…
It's all systems go! I never loose sight of what I need to do, and I really enjoy being busy. My work takes me to so many places and I meet so many incredible people. As I'm developing the business, I'm enjoying making new contacts and ensuring I can give the best fitness and running classes out there. I aim to make 2019 the year of making more time to make more meaningful connections. My working day can include all the juggling you can imagine! But I'm mostly dreaming about all snacks as I graze all the time. But my day must be full, and it must be productive. I'm not great at sitting still! It can vary, and I make sure I am planning and preparing for the next projects. Being organised and managing my time to be the most time effective is a strength I only developed after becoming a mum. I hope to inspire and motivate other lone-parents who work full time, that we can do it all without burning out! My day is always surrounded by some form of health and wellbeing, whether it be the sugar free bakes I bring into work, the outdoor therapy posts I place on my blog, or the personal training program I'm planning for the evening.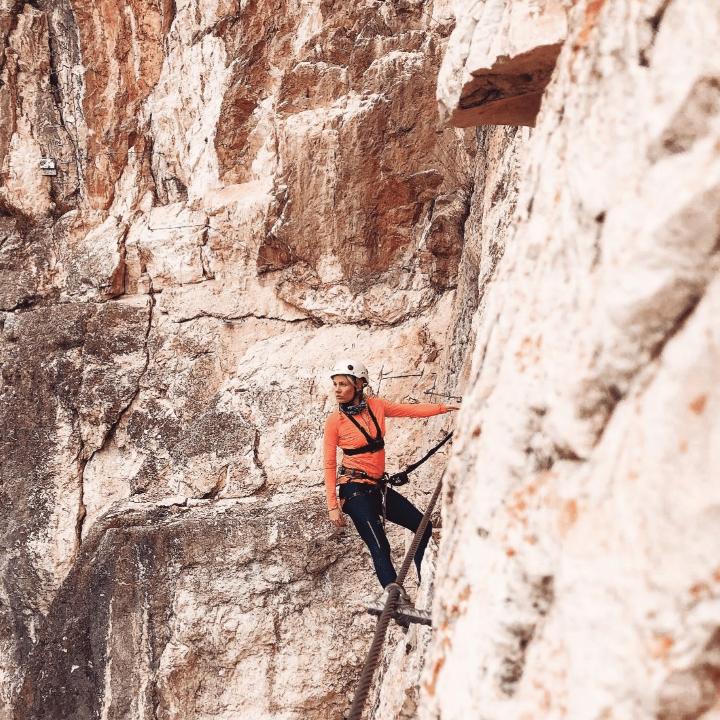 At the end of the day…
I still haven't stopped. As a lone parent, I juggle making healthy home-cooked meals, playtime, working on my business, planning programs, blogging, house-duties, and include fitness into my day. I sacrifice one day a week to food prep, leaving me more time during the evening to dedicate to my son. I also make sure to include fitness into each day. That can mean a simple foam rolling session after Harley's bedtime or using my work to home commute as a training platform.
My night time routine involves…
Pure indulgence Hygge style. Candles, sheepskin blankets, oat milk mochas and time to unwind (whilst simultaneously blogging and answering emails of course). I like to mix it up with face and hair masks. I always prepare for the next day. Organisation is one of the topics I get questions over by so many followers. People wonder how I manage to work full time, set up a business, run a house, be present, blog, mother, partner, a friend and a lone parent. I make sure I look after myself a little every day, and I make sure to eat clean and exercise. Oh! And SLEEP! I usually switch of by9pm. I end up finishing up all my organising and I'm in bed before 10. I love to talk to people about sleep and its importance.
Something you might not know about me…
I used to live in the Amazon Rainforest in Ecuador, and I speak fluent Spanish. After university, I was accepted onto a sustainability and community program run by the British government. My placement was based in Peru. It was a short but fulfilling project and it introduced me to someone who was continuing her work in Ecuador. I moved back to the U.K. for a few months, sold my belongings and bought a one-way ticket to Ecuador! I spent a long time working and living with indigenous communities in the Amazon. My last post was the most exciting where I worked as a research station manager. I was able to lead research expeditions. Many of my wild stories come from this time in my life. I'm also asthmatic. It doesn't stop be entering race competitions. My recent podium appearance was in Greece, where I came 1st in an 8k trail run in the mountains. I don't let anything negative try to defy my abilities AND I hope you don't either! Believing in you is such a powerful tool to develop.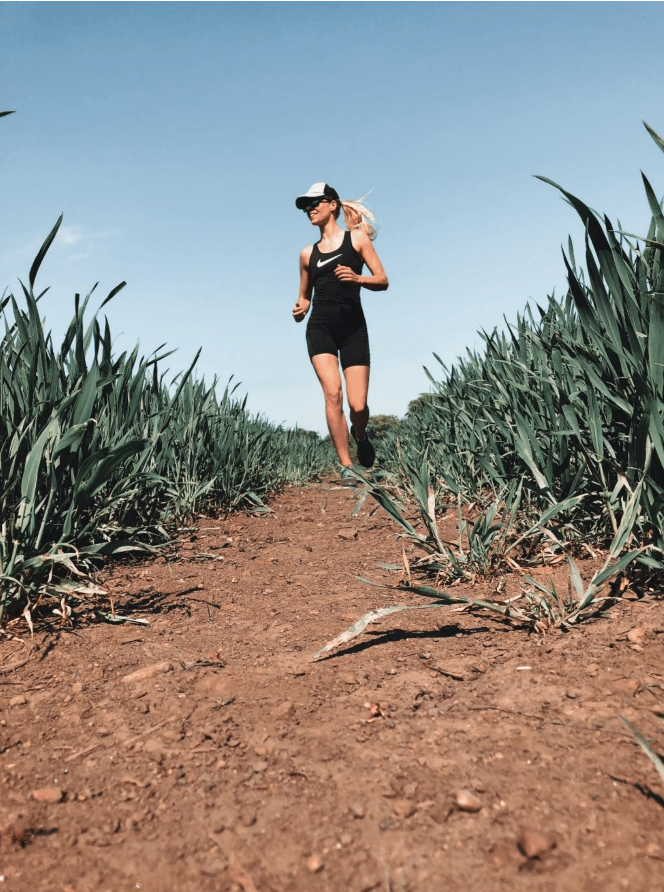 I love being based in Edinburgh because…
It's a city with everything for all types of people AND super easy access to the great outdoors. After years of travelling and meeting people all over the world, as soon as they discover to know I am from Edinburgh, I am always received with so much enthusiasm. I have an extra bedroom in my house for all the constant visits. There is so much adventure to be had in and around Edinburgh. I see it as a base to get out and explore more.
My favourite city spots & finds are…
Artisan Roast, Arthur's seat, The Pentlands,
3 great women I connect to daily are…
My Instagram power girl, @a_girlwhotravels. A friend since university, Marta has travelled the world and earns a living doing it. She is my go to girl to talk all about business but life too. My training buddy and fitness fanatic Polly Swan, who son silver medal at the Olympics in Rio. And of course, my mother, who has been the most supportive human in my life. I got her work ethic and determination for sure!
The greatest thing I've learnt about being a modern working woman is…
That guilt free self-care is everything. I can do it all, but if I burn out, everything else will too. There is nothing selfish about self-care. It's a great way to nourish yourself and it can come in all forms; from an outdoor hike, a jog around the Edinburgh hills or a fitness session with me.
See more at The Explore More Mum
EGG Membership Card Illustration
Join EGG Today
Become a member of EGG and enjoy a heap of exclusive benefits. You'll get access to Exclusive Offers, Events and your very own Digital Membership Card –  use it to discover great places in Edinburgh and connect with like-minded girls.
Pay Annually
---
£30
per year
Sign Up Now »