You might be thinking…why are Bees so important?
Honey bees are among our most important pollinators of food crops, as well as trees and flowers. These hard-working wings have been around for millions of years, pollinating our plants and producing honey.
Sadly, we are probably all aware of the possibility that a world without bees is becoming more of a prospect. If bees were to become extinct the planet could be in serious trouble, because they are such an integral part of most ecosystems. Where trees and woods are essential to filter our air, bees are vital to both pollinate the food we need to survive and pollinate many of the trees and flowers that provide habitats for wildlife.
Bees pollinate a third of the food we eat and 80% of flowering plants. Vegetables such as broccoli, asparagus and cucumber rely on the pollination of bees, as do apricots, strawberries, apples, tomatoes and almonds.
Whilst there are other methods of pollination including by the wind, birds, bats and other insects, wild bees are amongst the most important pollinators because they are capable of pollinating on a much bigger scale. It has been estimated that it would cost farmers in the UK an incredible £1.8 billion per year to manually pollinate their crops, which just further emphasises the importance of bees. S h o c k i n g!!
So… How can we help?
Fill the garden with bee-friendly flowers like foxglove, birdsfoot trefoil and red clover.
Provide shelter by making your own beehives. Simply hang it up in a sunny sheltered spot in your garden and watch bees filling the tubes during the spring and summer months.
STOP using pesticides. It's one of the key threats to bees.
Help a bee in need. While it is easy to presume that the solitary bee sitting unmoving on the ground might be dead or dying, chances are it is actually exhausted and in need of a quick pick-me-up. Suarr & Water… voila!
Bee Keeping 
We were delighted to find out about RBS having having a well-established apiary in the grounds at Gogarburn. The Gogarburn beekeeping project was started to increase the biodiversity of the Gogarburn estate in co-operation with a social business that aimed to make the apiary self-sufficient. The takings from their honey sales are split between buying new equipment for the apiary and charity.
Claire Dalkin, fellow Egg and volunteer, said, ' I find this has been a great stress reliever at work, to get fresh air and help the bee's manage their honey production. I hope to continue bee keeping again next year.'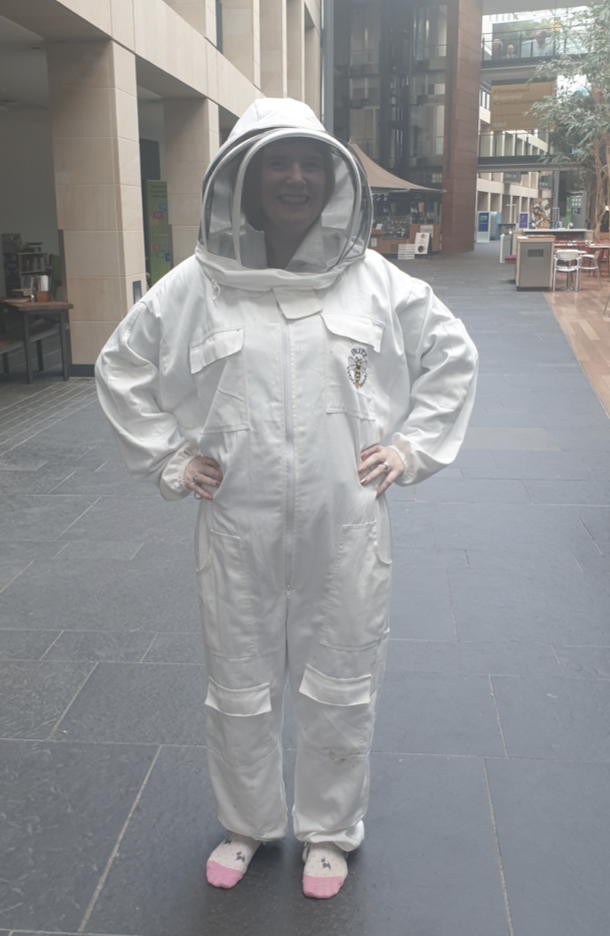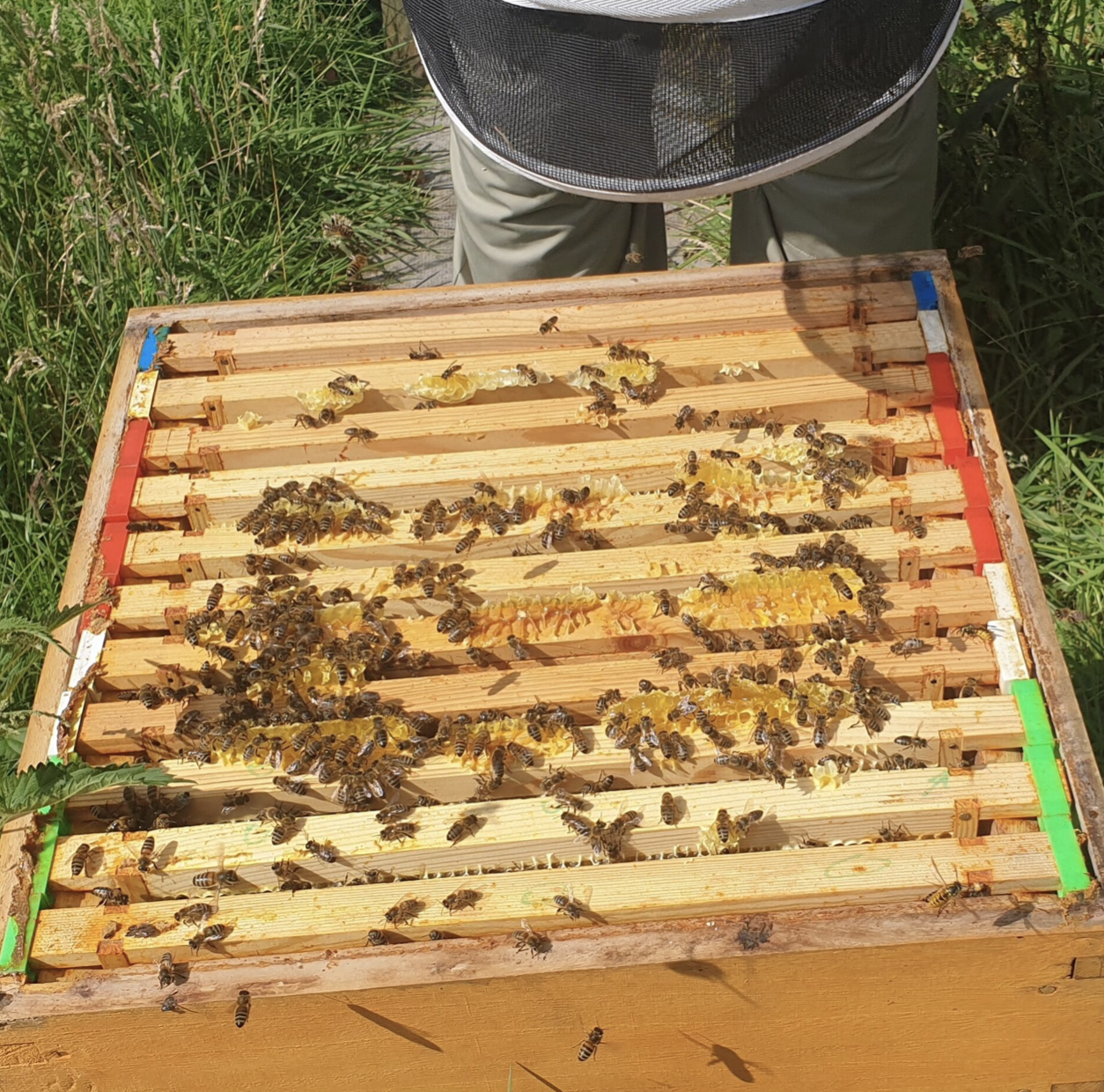 Here's a few beekeeping facts and some tips for encouraging bees into your garden or window box…
There are 260 types of bee in Britain including 26 types of bumble bee. Only the… honey bee produces honey.
Beekeeping dates back at least 4,500 years to the Egyptians, who collected and filtered honey in basically the same way we do today
A teaspoon of honey represents the life's work of around 8 worker bees who will have visited about 50,000 flowers to produce it
A full single-brood hive in summer can contain 25,000 bees and can produce over 20Kg of honey in a season
Bees like flowers that reflect well in ultra-violet and some very boring flowers to humans, such as primroses, are much more exciting for bees
Honey will taste different depending on the flowers that produced it — early spring honey from Horse Chestnut and Willow pollen is darker and heavier than summer honey from Lime trees
Every product of a beehive is used by people: honey, beeswax, propolis ("bee-glue") is used for medicines, pollen as a health supplement, royal jelly and even bee-sting venom have been used in cosmetics
EGG Membership Card Illustration
Join EGG Today
Become a member of EGG and enjoy a heap of exclusive benefits. You'll get access to Exclusive Offers, Events and your very own Digital Membership Card –  use it to discover great places in Edinburgh and connect with like-minded girls.
Pay Annually
---
£30
per year
Sign Up Now »