Review
The power of the Hydrafacial at the Cavendish clinic
When Kylie first asked me if I wanted to join her for a Friday facial, of course I said yes, and was thoroughly looking forward to it. When she then mentioned it was a non-invasive HydraFacial at the Cavendish Clinic, I was super excited! Having never experienced a HydraFacial before, but all too familiar with the hype on social media, I knew I would be in for a treat – and spoiler alert – it was bloody brilliant.  
I made my way to the new St James Quarter and stepped through the double doors tucked away on the beauty floor of John Lewis, where I was greeted by Ross, Regional Sales Manager, and Aesthetician, Cat. After a very warm welcome from the team, I was whisked away into one of two treatment rooms where my consultation began.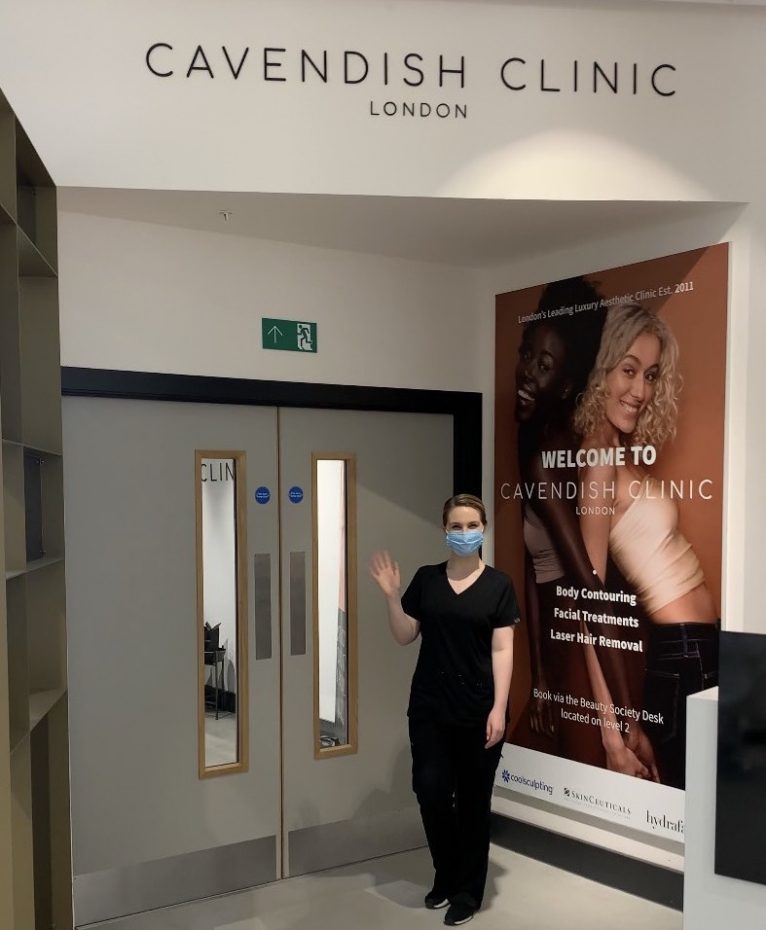 Cat took the time to ask me about my skincare routine and quickly discovered I am a serial squeezer…guilty. She continued to explain each of the steps included in the HydraFacial X SkinCeuticals treatment, which by the way can be tailored to every skin type. With several years' experience behind her and an enviable personal skincare routine, I knew I was in safe hands.
Before landing her dream job at The Cavendish Clinic, Cat started out at Edinburgh's Telford college, studying Beauty and Electro Therapies. After graduating (top of her class) she spent some time working at The Balmoral Hotel, and as she discovered results driven treatments, moved over to a Medical Aesthetic Clinic in Edinburgh. It was clear to see Cat's passion for the industry and helping others discover how to properly look after their skin.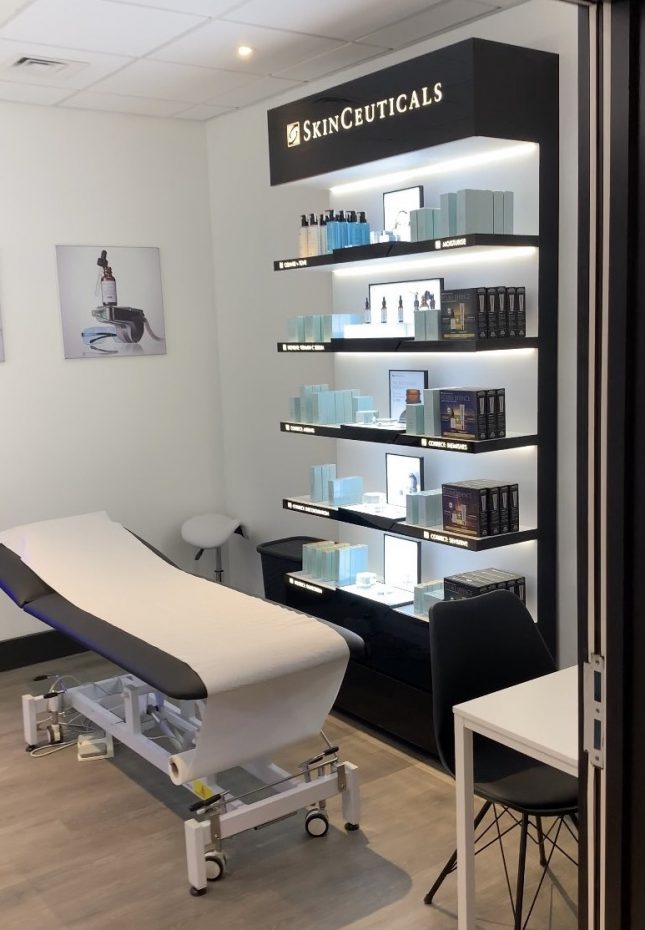 The 10-step treatment
The treatment began with the first cleanse, removing all the impurities on my face, followed by lymphatic draining, removing toxins and improving circulation. Then Cat moved onto a deeper cleanse with an exfoliation and bespoke peel. Here comes the juicy part…the extractions. Using patented advanced technology debris was removed from my pores with a painless suction, before Cat manually removed the pesky blackheads that were all too comfortable. A bespoke SkinCeuticals mask was chosen to compliment my skin type and then hyaluronic acid, peptides and antioxidants were applied to 'plump up' the skin. Finally, the LED therapy stimulated collagen and elastin production, while simultaneously taking me on a 5-minute holiday to the Caribbean. A super hydrating serum was used to finish off the treatment, prolonging the benefits of the HydraFacial and leaving my skin glowing for days!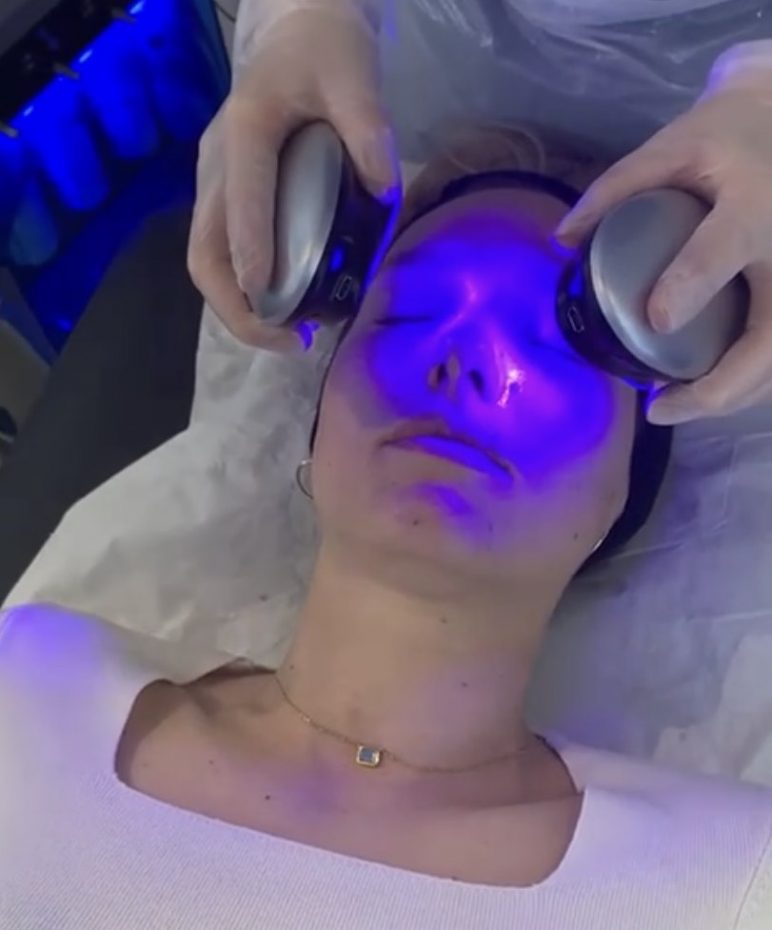 The combination of cleansing, detoxifying, removing dead skin cells, extracting dirt and debris and applying long lasting hydration, makes this facial (understandably) such a crowd pleaser. But I have to say the most satisfying stage of all was seeing the jar of debris and dirt that was suctioned out and removed at the end…yes, they do let you see it up close and personal. It was fascinating, and a great way to instantly see the benefits. I can now proudly call myself a #gunkiejunkie.
While I had an expert in front of me, I took the opportunity to ask Cat what her top tip would be for keeping my skin glowing and protected for as long as possible. Her take home message was to wear SPF every day, and to ensure its UVB and UVA protected. The dull, overcast days are equally as damaging as those rare Scottish scorchers, and if you wear SPF every day, you know you're always covered!
Immediately after the treatment, my skin felt hydrated, plump and radiant – fighting the temptation to stroke my squeaky-clean face took a lot of willpower!
After our treatments, Cat kindly provided us with clean masks, and a quick wipe down of our phone screens (one of the worst places for harbouring germs) before sending us on our way with some SkinCeutical goodie bags.
Thank you to the fantastic team of experts at The Cavendish Clinic, I won't be forgetting my first HydraFacial experience any time soon. If you are yet to jump on the bandwagon and experience a HydraFacial x SkinCeuticals treatment for yourself, what on earth are you waiting for?
From HydraFacials and Laser Treatments to Dermapen and CoolSculpting, there are several unique treatments available at The Cavendish Clinic. The team are kindly offering our Egg community 10% off all treatments and for our Egg card holders, 20% off all treatments and 10% off courses. Join the Egg card to start redeeming these exclusive discounts.
Visit The Cavendish Clinic website for more information on treatments.
EGG Membership Card Illustration
Join EGG Today
Become a member of EGG and enjoy a heap of exclusive benefits. You'll get access to Exclusive Offers, Events and your very own Digital Membership Card –  use it to discover great places in Edinburgh and connect with like-minded girls.
Pay Annually
---
£30
per year
Sign Up Now »