Review
EGG reviews – Shaws Fine Meats
"I've been lucky enough to interview a number of professional chefs over the years and there's one thing these foodies all agree on: quality ingredients make all the difference. Use the freshest, best possible ingredients you can find – ideally always locally sourced – and even the simplest of dishes can be transformed.
So when a delivery from Borders-based Shaws Fine Meats arrived at my door, I was pretty excited. A favourite supplier of many top chefs in Scotland, this renowned company has now launched an impressive online shop offering the very best in Scottish meats, with a free next day delivery service.
Now I'm no chef, but my hamper of various cuts of steaks, pork and lamb looked absolutely amazing and I have to admit, on looks alone I don't think I could buy supermarket again. Plus, if it's good enough for the Chop House then it's good enough for me. Then there is the taste…
Shaws Fine Meats only use local farms to keep food miles to an absolute minimum. And, as well as championing local farming, the company, which was established in 1828, only procure the finest then skilfully butcher to create the best quality products. You can definitely tell.  
First up was the rump, sirloin and rib eye steaks (from £6.75 each), all from Shaw Fine Meats prime grass fed cattle. After being brought to room temperature (at least half an hour out of the fridge), the steaks were blotted dry and seasoned with salt and pepper. Now, everyone has their own way of cooking steak but I always find this way the easiest – and quickest.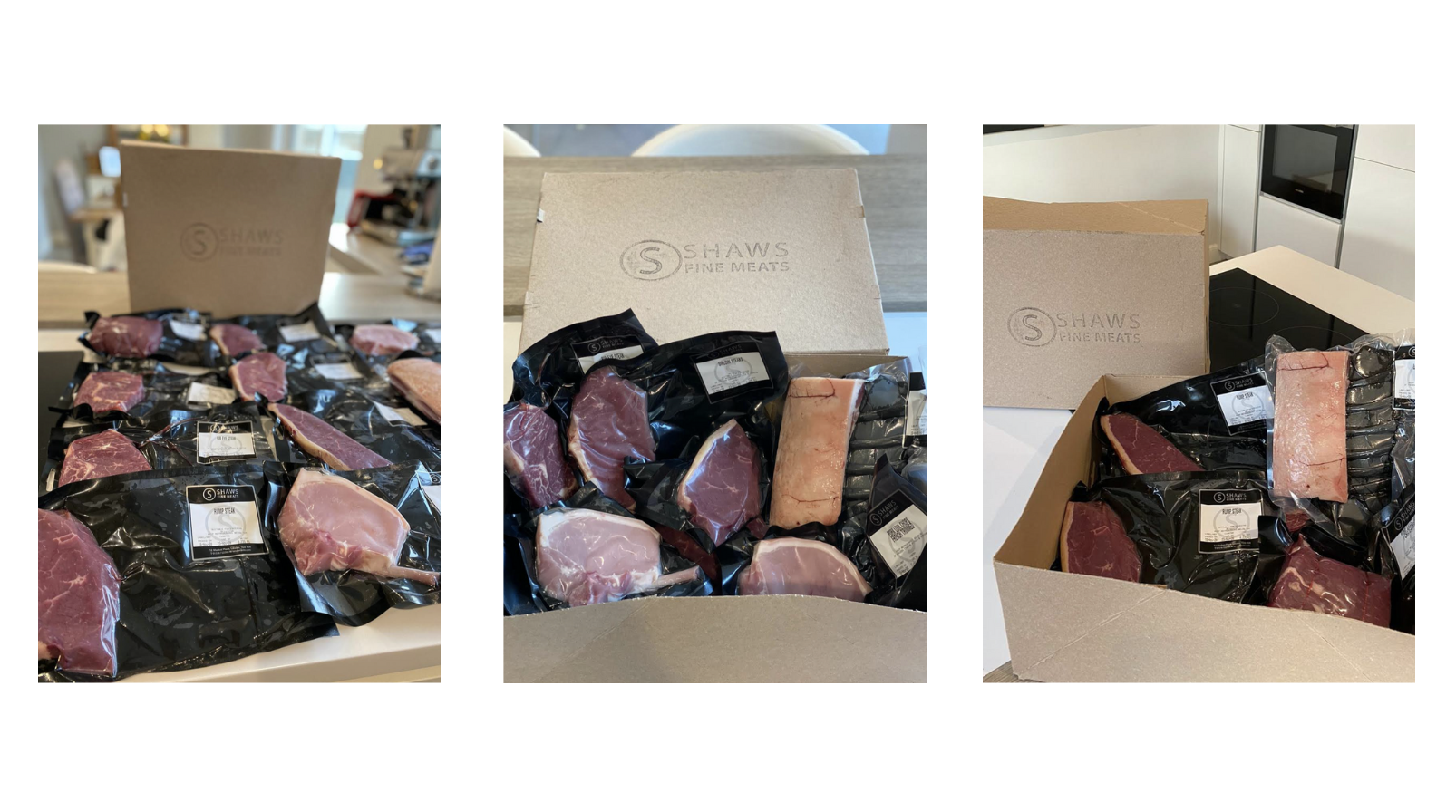 One tablespoon of oil was added to a large frying pan and placed on high heat until smoking hot, before the temperature was turned down to medium high and a tablespoon of butter added along with two whole bashed garlic gloves. The seasoned steaks were placed in the pan once the butter was sizzling and turned every minute for 4-5 minutes until they were medium / medium rare, basting the steaks in the butter and oil throughout. A great investment is a cooking thermometer for cooking meat (the middle of a steak should be 60 C for medium steak). 
They were utterly divine. Like restaurant quality divine. Succulent, tender and unbelievably flavoursome, each steak had such exceptional flavour that we were immediately looking at when we can buy some more (thank god there's a Shaws Fine Meats chateaubriand already in the fridge as that will be devoured this weekend).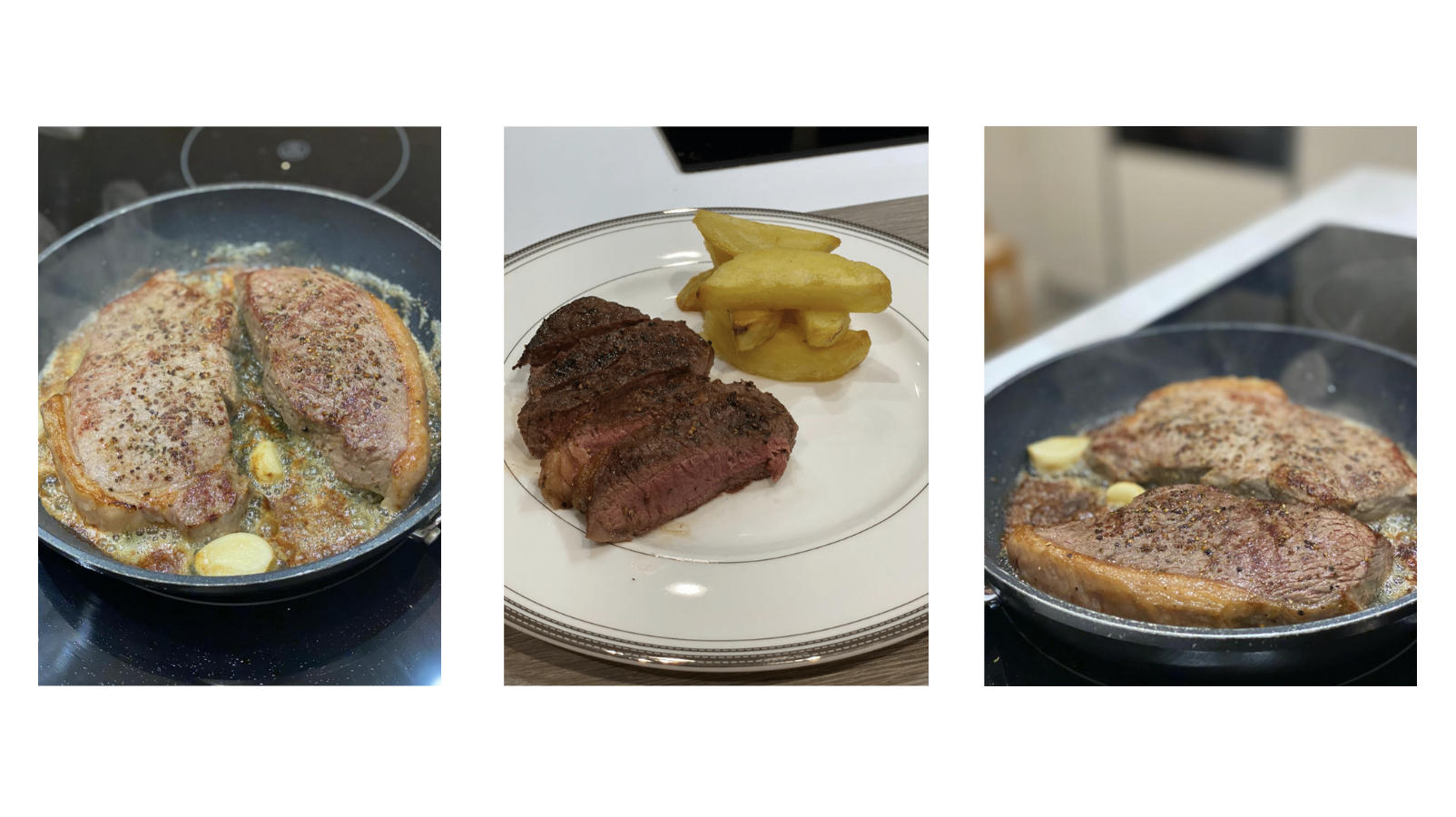 A few days later we trialled the lamb rack (£13.75), usually the perfect cut to impress dinner party guests…but as COVID has ruined any such plans, it was a family meal. Expertly French trimmed, we were left with only the best bit of the loin. These were great roasted in the oven and were super tender; again like the steaks, they were bursting in flavour too.
As well as their famed beef and lamb, locally sourced game, pork, poultry, gourmet sausages and burgers are all available to purchase. There's even Christmas roasts and value for money selection boxes of meats. Shaws Fine Meats, I'm converted – and already planning my next haul. 
Enjoy 15% off Shaws Fine Meats and free next day delivery! Use EGG2020 at the checkout.
Not got your EGG Card yet? We think it's about time. Get yours here. 
EGG Membership Card Illustration
Join EGG Today
Become a member of EGG and enjoy a heap of exclusive benefits. You'll get access to Exclusive Offers, Events and your very own Digital Membership Card –  use it to discover great places in Edinburgh and connect with like-minded girls.
Pay Annually
---
£30
per year
Sign Up Now »