Review
Pickering's X Fhior Supper Club
Last Tuesday evening I was lucky enough to be invited along to a very special evening with Pickering's and Fhior – their first ever collaborative Supper Club. It's true what they say, GREAT things happen when two masterminds come together!
I cant begin to describe what an amazing evening this was. The menu was carefully created by Chef Scott, with beautifully paired gin cocktails by Pickering's Global Brand Ambassador Stevie. It was inevitable that these two had worked closely together to develop a menu that highlighted the best Scottish produce and gin, and create a truly unique food experience.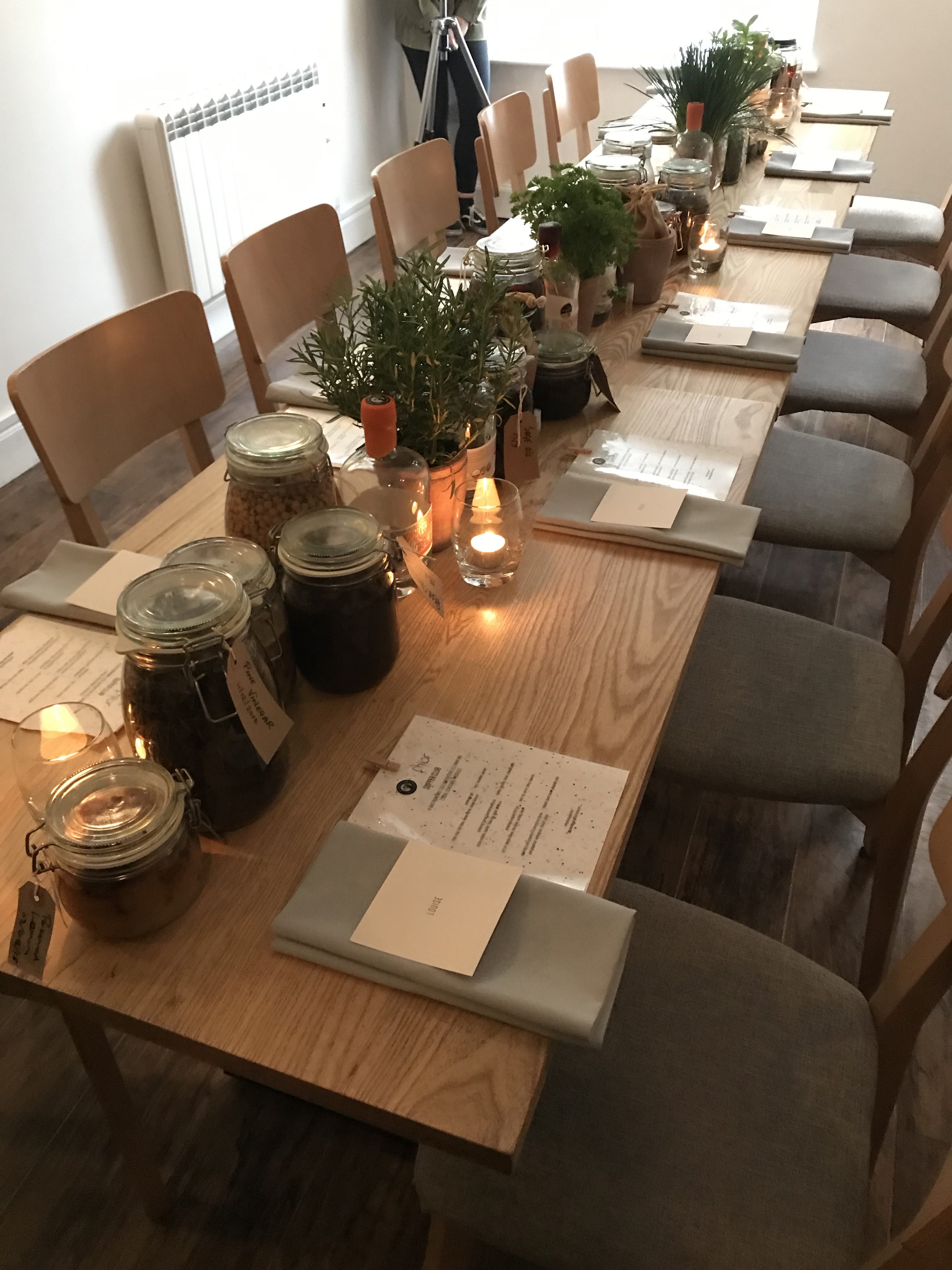 Stevie – "the collaboration began almost a whole year ago… Fast forward to January 2019 when I received an email from Laura, Scott's wife and co-owner of Fhior asking if I'd be interested in being involved in a food pairing evening with gin, instead of wine, which is what the restaurant do so beautifully with their usual seasonal menus. Being such an avid foodie myself and a self-confessed flavour nerd I couldn't think of anything more apt to get involved with".
"Scott and I started with the hard part… tasting the gin. We discussed which expressions could work together for a four course menu and what botanicals we wanted to highlight from the gins. We talked, we drank gin, and talked some more and very quickly we discovered we were both feeding off each other's passion for flavour and our supper club was about to be a reality. Scott then went away and created his beautifully crafted menu keeping in mind the botanical profiles of the gins we'd tasted together".
"At this point, most people would have done a menu tasting to know which direction to go with the cocktail pairing but that wasn't the case. Scott had given me such detail about the flavour profiles of the dishes, which tastes are more prominent and a intricate insight to each element of the dish and how the ingredients work together. Incidentally, he'll never let on but he creates wonderful sketches of the dishes to convey all of that information and does this for his sous chefs and kitchen team each time there's a new dish on the menu. Sorry Scott, the cat is out the bag!"
"I then created my drinks menu based on each aspect of the process so far and the inspiration just kept coming. It was an instant flood of ideas and my menu took shape rather quickly. Scott had selected which gins he wanted to use for each course so I looked at how to enhance certain botanicals to match with the flavour profiles of the dishes. I took inspiration from veggies from the garden to traditional Polish spirits to create a diverse, bold and beautifully paired imbibing experience for our guests".
"Then came the first tasting of our menus together, and it turned out to be the last. We'd left a two week window to allow for tweaks and relooking at things that may need to be worked on… but there were none. Realising we'd both created something so seamless by simply discussing and exploring our passions together was genuinely a special experience."
Thus, the Pickering's x Supper Club was born.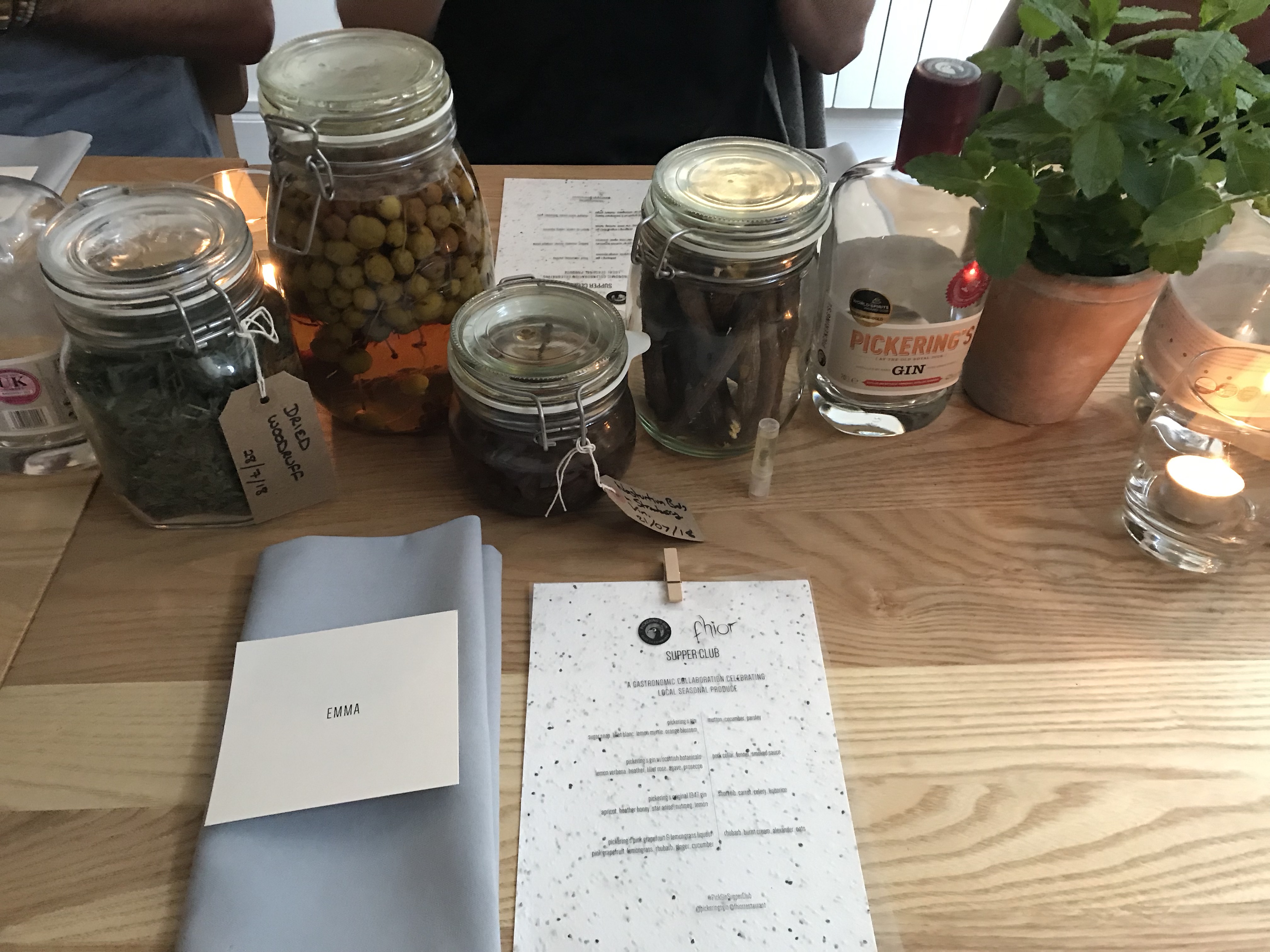 To start the evening, Stevie had some epic gin and tonics at the ready on arrival. At this point I was very nervous and therefor this helped to take the nervous edge off. Although everyone was incredibly welcoming, this was the first solo event I had ever been to. We chatted and laughed and put faces to better known Insta names before heading through to the main part of the restaurant where we would be spending the rest of the evening. The table was beautifully decorated with botanical spices, fresh flowers but most importantly, lots of pickings gin bottles – mmmh! I found my table place and sat down ready for what I knew was going to be an amazing evening.
This is when the fun started and chef Scott introduced the first course (I was SO appreciative that Scott had actually changed his entire menu just for me because I don't eat fish)…sorry, I'm definitely every chef's worst nightmare aren't I?!
Anyway, here's what we ate…
Course 1 – Mutton, cucumber and parsley. Paired with Pickering's gin and sugar snap, lillet blanc, lemon myrtle and orange blossom to create the most amazing, and incredibly alcoholic martini! The fish alternative was trout, cucumber and parley.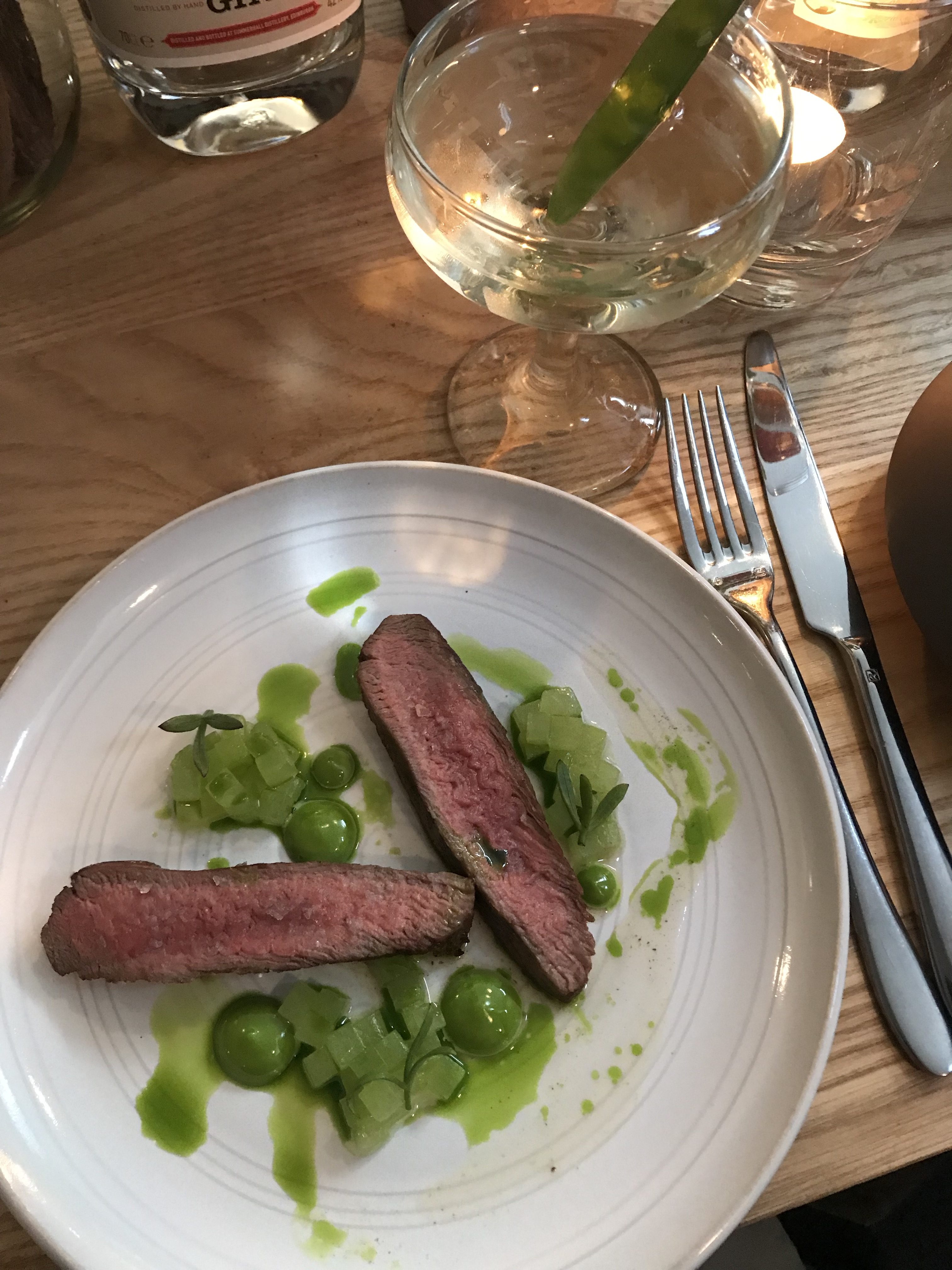 Course 2 – Pork collar, fennel, smoked sauce. Paired with Pickering's gin and Scottish botanicals. This was a blend of lemon verbena, lillet rose, agave and Prosecco. The fish alternative was halibut and mussels with fennel and a smoked sauce.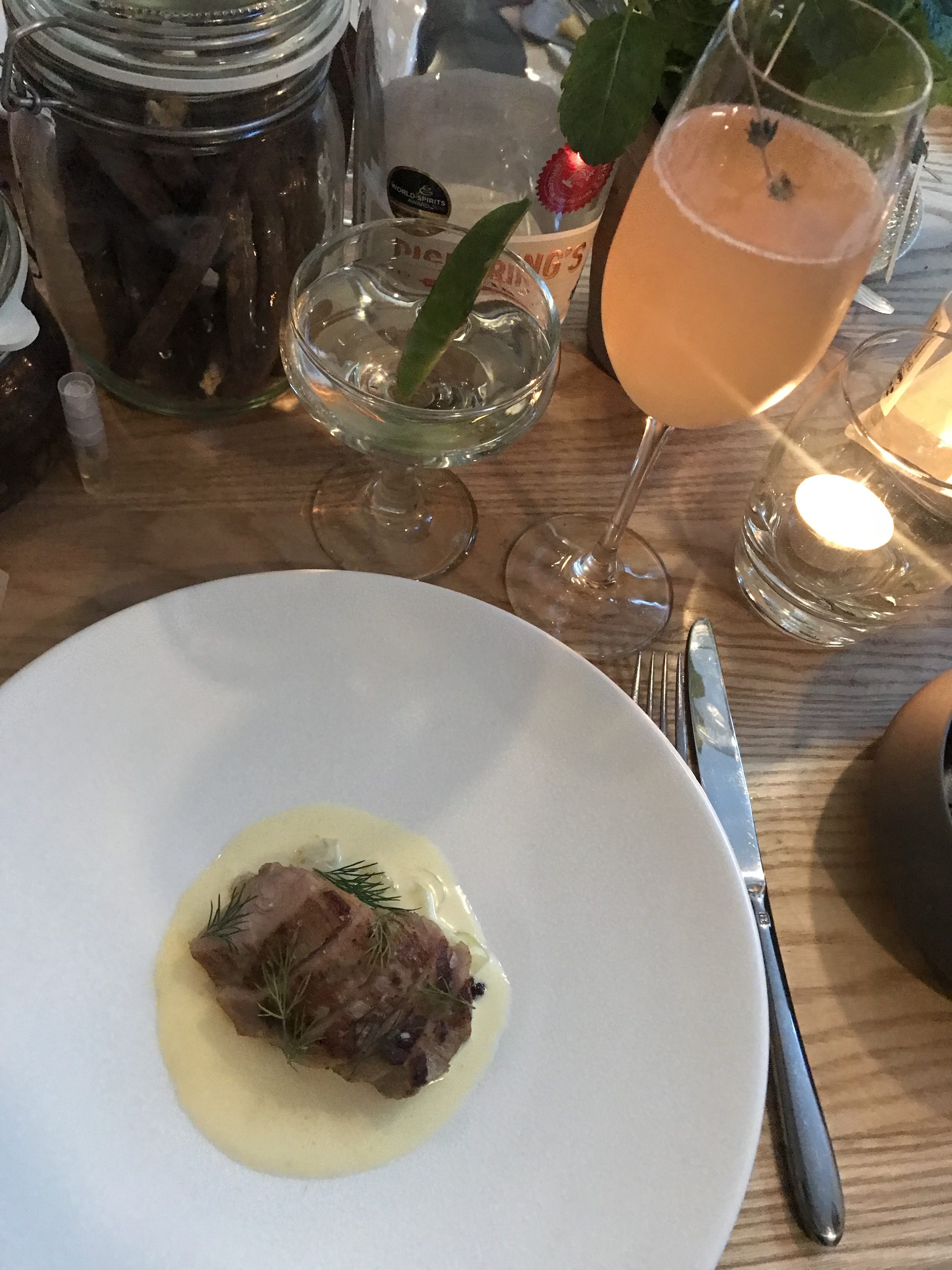 Course 3 – Short rib, carrot, celery and liquorice. Paired with a Pickering's original 1947 gin and apricot, healthier honey, star anise, nutmeg and lemon.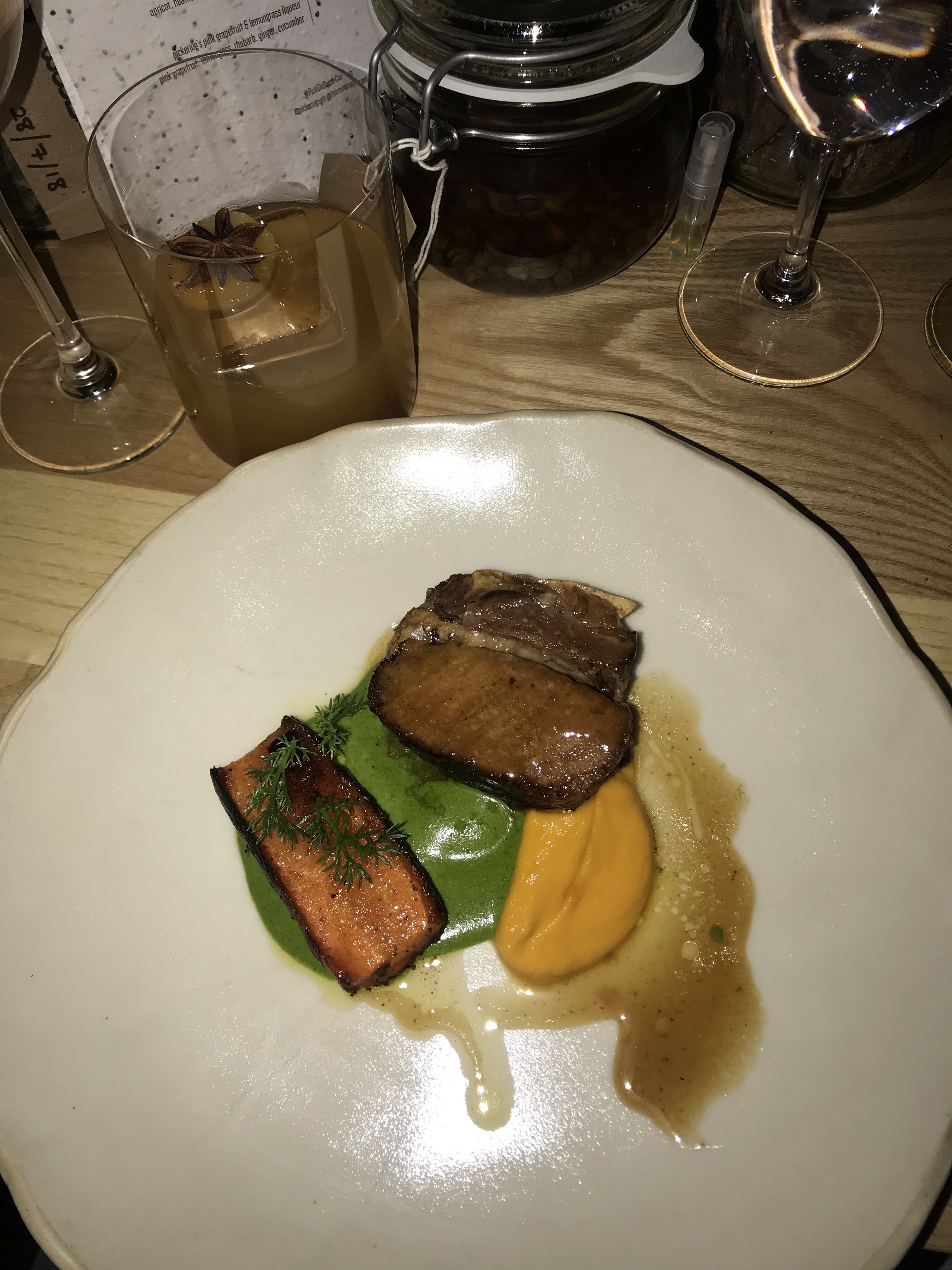 Course 4 – Rhubarb, burnt cream, alexander and oats. Paired with Pickering's pink grapefruit & lemongrass liqueur with pink grapefruit, lemongrass, rhubarb, ginger and cucumber.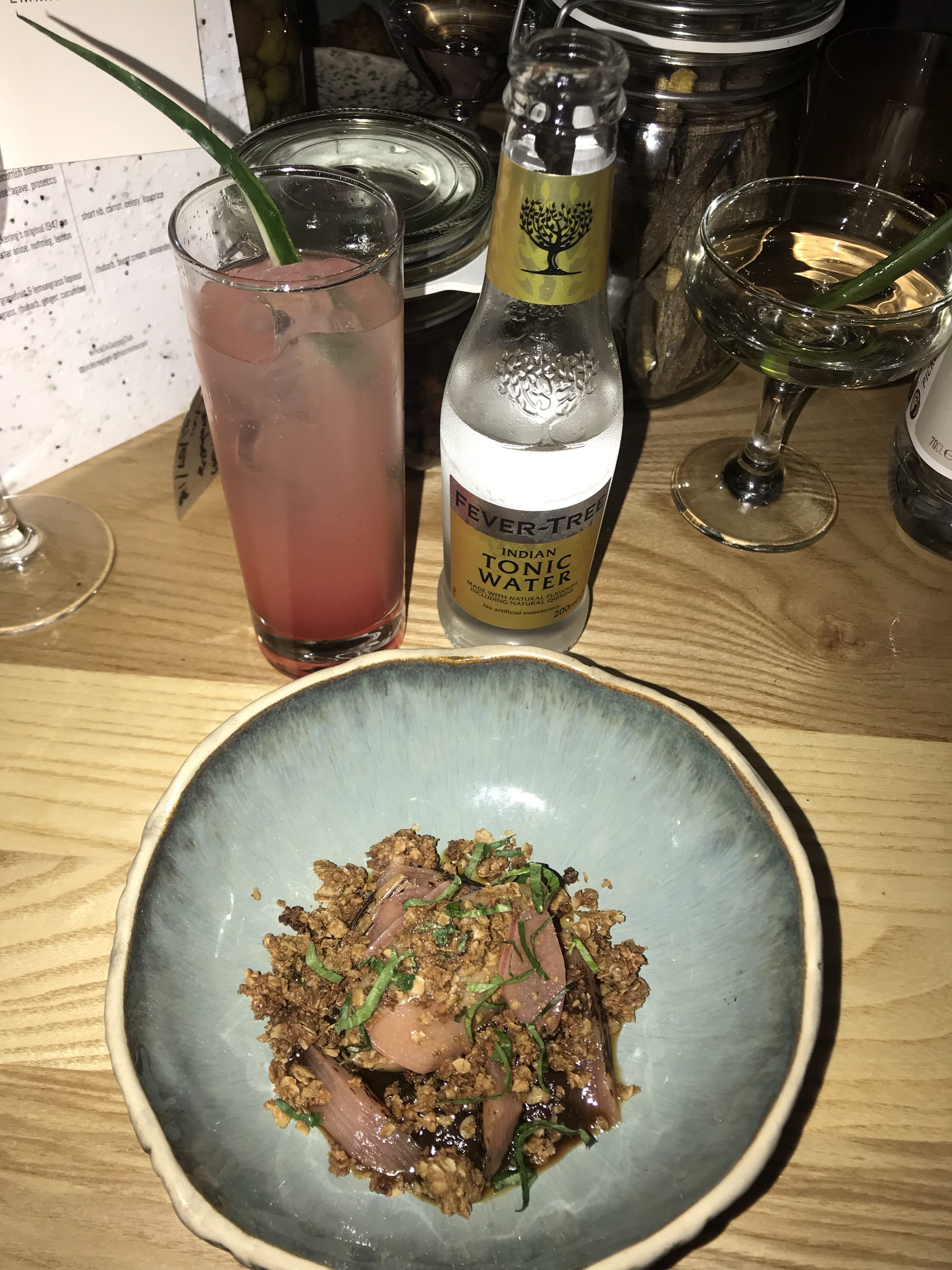 After the meal was finished we had the chance to talk to Scott and Stevie – it was so intriguing hearing about the love and passion they each had for their careers. However seeing as it was a work night I didn't hang around for any more G&T's, although I would have loved to ha.
This whole evening was truly spectacular- the flavours in the dishes, the cocktails and the amazing company. I wish I could do this all over again. If you love the look of this as much as I enjoyed it, then the next Supper Club is on 7th May and I can't recommend it enough! Tickets are available to purchase now for £55 per person and you can book via Fhior's website right here!
With love, mini-egg Emma X
EGG Membership Card Illustration
Join EGG Today
Become a member of EGG and enjoy a heap of exclusive benefits. You'll get access to Exclusive Offers, Events and your very own Digital Membership Card –  use it to discover great places in Edinburgh and connect with like-minded girls.
Pay Annually
---
£30
per year
Sign Up Now »