When it comes to my skin, I'm all about the radiance. Give me a healthy glow and some natural plumping any day of the week.
Over the years I've heard lots of great things about the magic of a Guerlain facial and, in particular, their exclusive massage technique which was developed in 1939. Their youth boosting facial massage, incorporated into Gurlain facials, was unique in its method and coveted by every beauty fan since it launched at the Aesthetic Beauty Institute in Paris. In fact, my late grandmother taught me about the benefits of a Guerlain facial massage as a child and I still remember how amazing it felt when she practised on me.
Perfected over time, Guerlain's facial massages remain true to their roots today, with every therapist specially trained to carry out the anti-ageing "yoga for the skin" techniques that work to stimulate all the major facial muscles, aiding detoxification and also restoring radiance and smooth lines. And so, when Edinburgh's very own Guerlain Spa, housed within the Waldorf Astoria Edinburgh – The Caledonian launched its very own EGG Summer Glow facial package, I had to give it a go.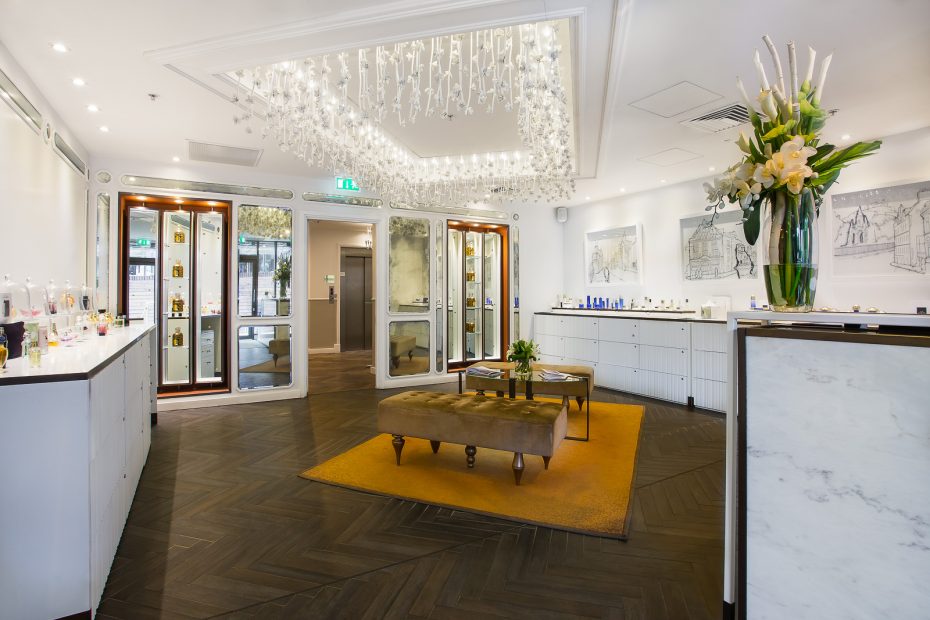 The Guerlain Spa is a little haven of tranquillity. The crisp white backdrop is instantly calming whilst the sumptuous touches, such as the elegant glass chandelier and sophisticated furniture, give a little glimpse as to the luxury that awaits. Guerlain fragrances and skincare ranges which are available to buy, tempt and tease.
I was led to the spa area, past the exclusive manicure and pedicure bar, to the changing room where I received a robe and slippers. After enjoying a few laps of the pool and relaxing in the spa facilities (my muscles needed that Jacuzzi), it was time for my facial.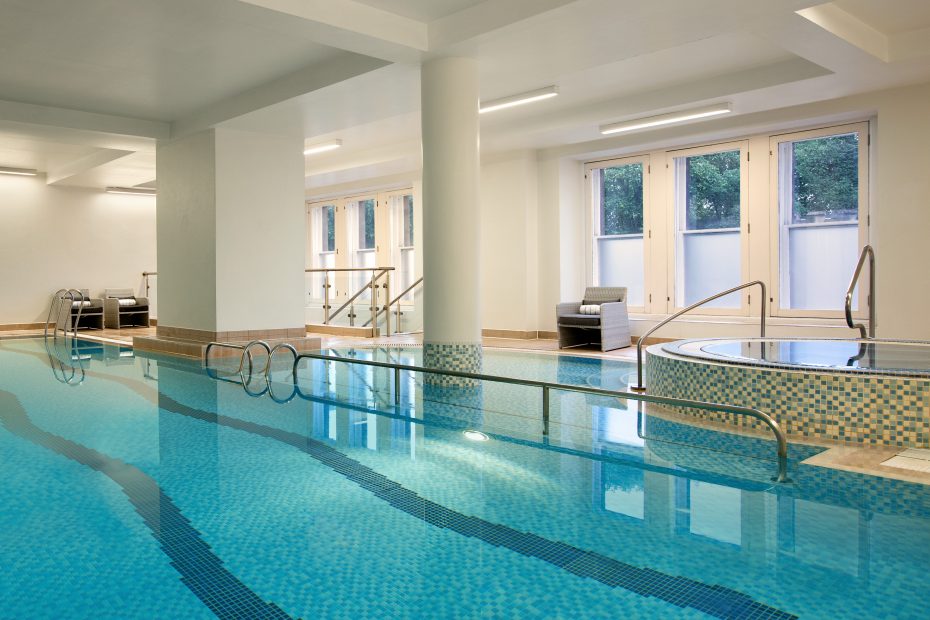 Each facial is tailor made to the skins' needs so, after a thorough skincare consultation, my therapist Louise recommended that focus for me should be on lifting and firming (which, at age 41, I'm all for!). She selected Guerlain skincare range Abeille Royale which is specifically designed to minimise the visible signs of ageing on skin, before taking me on a sensorial journey to help choose a massage oil. Then she got to work.
The facial techniques, even at a cleansing stage, were so relaxing I could feel myself drifting off to sleep. I think I even did that mortifying snort-snore thing, waking myself up. After a double cleanse of beautiful smelling, nourishing yet potent products, it was time for the main event – my facial massage. A layer of luxurious serum and oil was applied before Louise worked her magic.
Oh. My. Word. It was amazing, almost hypnotic. She even used facial ice globes on my face to drain and detoxify. These wonder globes (which I now have on order, thank you Amazon) enhancing the tightening of the skin as well as reducing puffiness and signs of fatigue. Once the facial massage was over, a honey gel mask was applied and whilst this took effect, I was treated to a neck, shoulder and head massage. Bliss.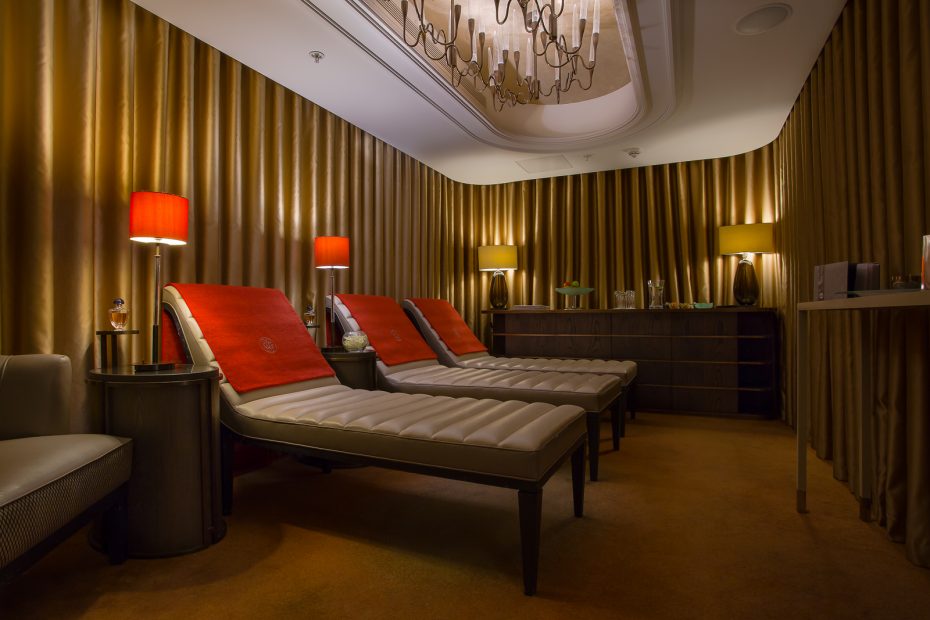 One hour later, my treatment was over and my skin looked seriously radiant, brighter and firmer. I was shown to the beautiful relaxation room and given a glass of bubbly to enjoy (exclusive on the EGG offer – yay) whilst Louise went off to create my very own Guerlain goody pouch of products recommended for at-home use (again exclusive to EGG).
At £140, it's a splurge of a treatment but boy, it's worth it. I've got my glow on for summer and I'm addicted to facial massage. Guerlain, take a bow.
ENDS
The EGG Guerlain Spa Facial summer glow package is available Mon-Thurs until end August 2021 for £140. It includes a 60-minute bespoke Radiance Facial, glass of bubbly (or sparkling Elderflower), an exclusive Guerlain goody pouch, 10% off products bought on the day, free use of spa facilities. To book call 0131 222 8888 and quote EGG@GUERLAIN.
EGG Membership Card Illustration
Join EGG Today
Become a member of EGG and enjoy a heap of exclusive benefits. You'll get access to Exclusive Offers, Events and your very own Digital Membership Card –  use it to discover great places in Edinburgh and connect with like-minded girls.
Pay Annually
---
£30
per year
Sign Up Now »