If you haven't heard of Tipple Box, your cocktail loving life is about to be changed for the better…
Tipple Box have a subscription Cocktail Club for premium spirits, fresh ingredients and recipes from award-winning mixologists to arrive on your doorstep every month, in a beautiful box ready to be instagrammed to the max! Or, you can send a Tipple Box gift – maybe you can't celebrate a special occasion with a girl friend, or she needs a drink to lift her spirits, but you aren't able to take her down your local – send her a surprise that's sure to put a smile on her face and a delicious cocktail (or two) in her hand!
We received our Prosecco Cocktail box last week and had a great time making cocktails in the kitchen! We had the Gingo! playlist on and we thoroughly enjoyed our crack at mixology…
We started with the Violet Spritz….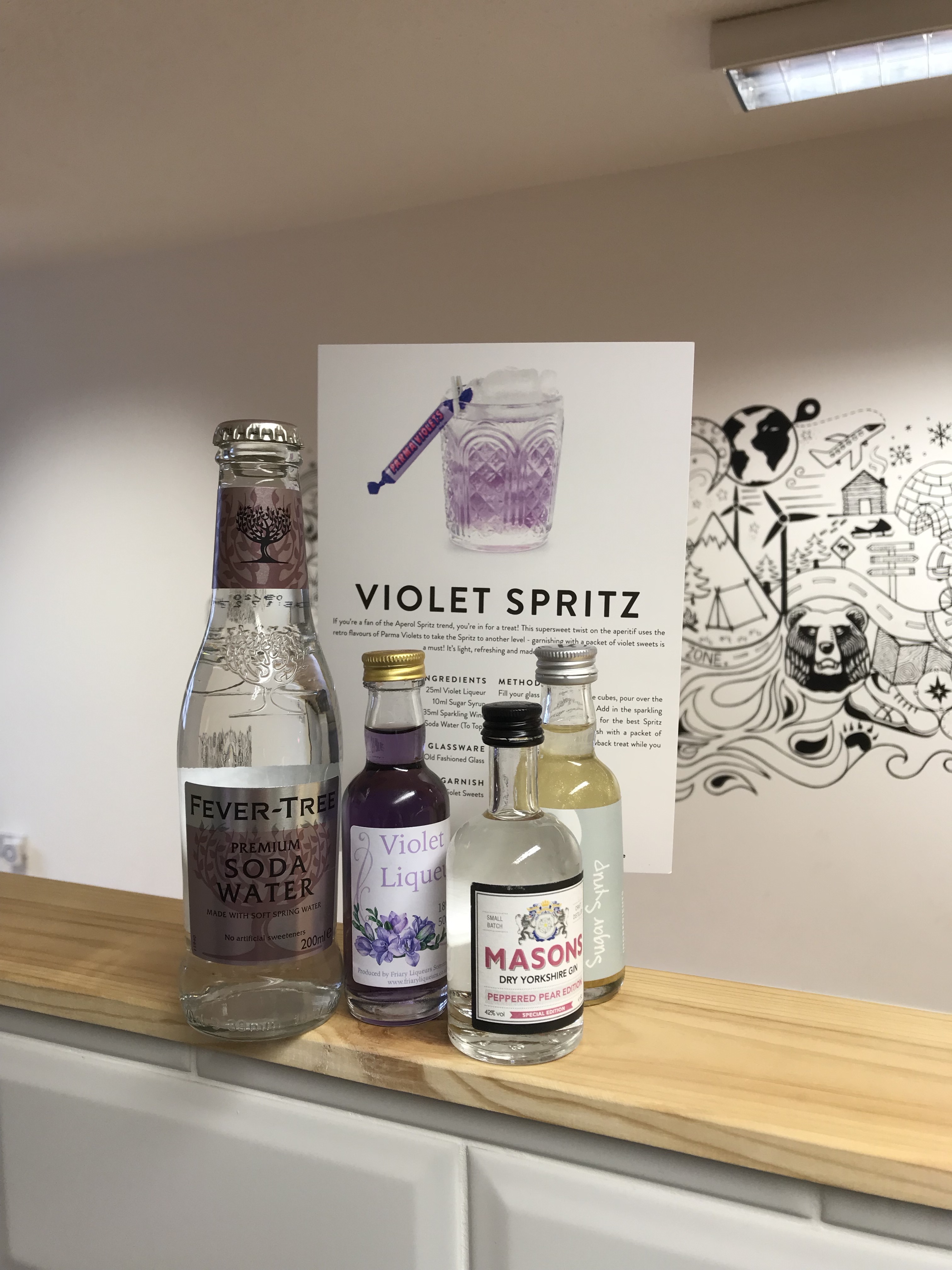 A charming twist on the Aperol Spritz trend that has swept the nation! Also for any fans of the retro sweets "Parma Violets" – this is the drink for you!
Violet Liqueur and Sparkling wine are the main base of these drinks and it's a cracking combination. Emma thoroughly enjoyed her cocktail of choice!
Next up, I took over the role of barlady and shook up the French 75 – the ideal combo of gin and fizz!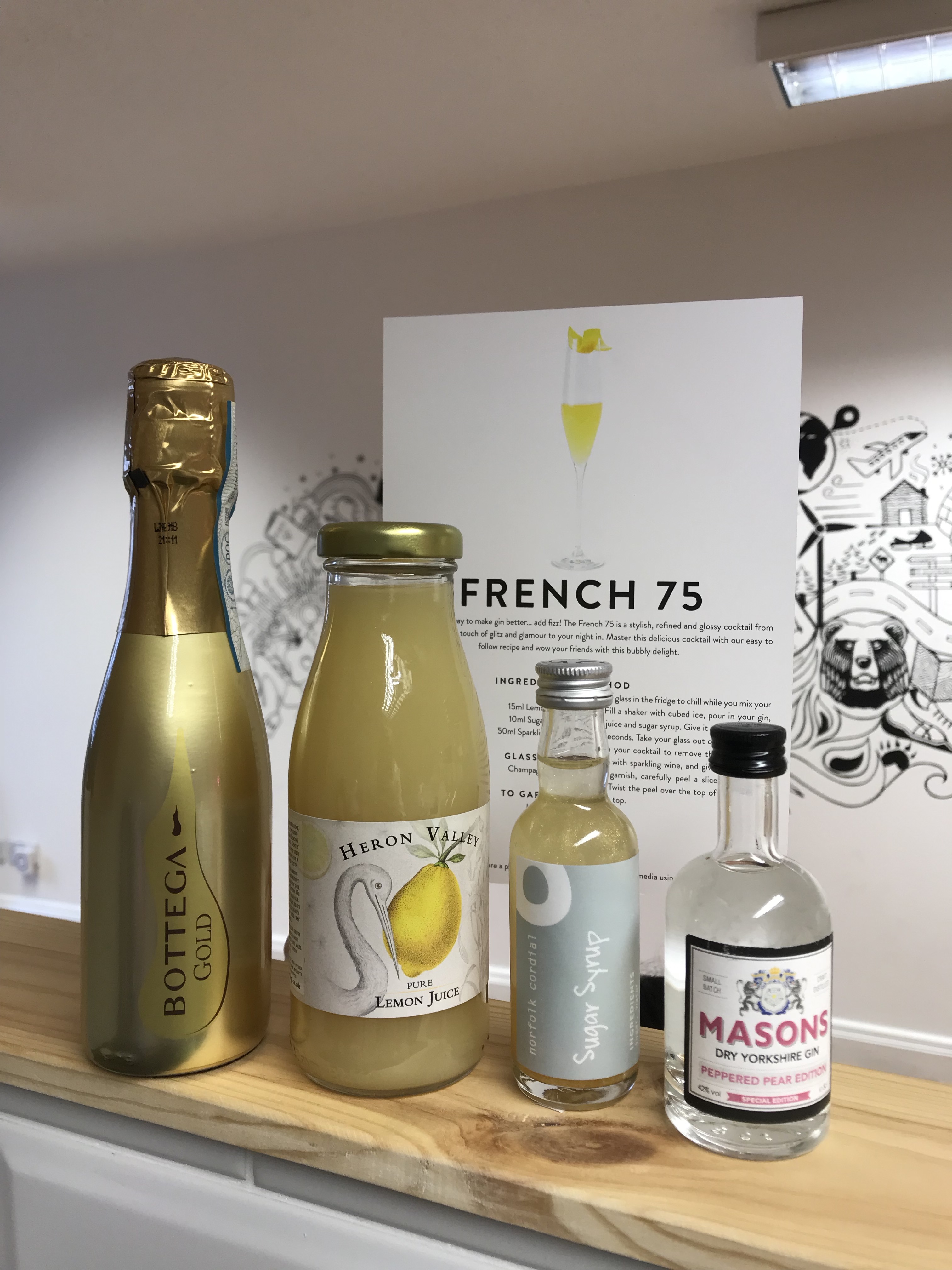 It certainly brought a hint of French glamour to the day!
The recipes are easy to follow, the ingredients all come in a gorgeous box and there was even a little magazine to inspire our mixology minds further.
All in all, Tipple Box will most certainly be my go to gift from now on! I will definitely be the most popular gift giver out of all my friends from this day forward.
Tipple Box are offering an awesome £5 off all orders when you use the code 'EGG5' at checkout. It really will take the hassle out of mixing up a treat at home, so head over to their website and get your cocktail game on!
EGG Membership Card Illustration
Join EGG Today
Become a member of EGG and enjoy a heap of exclusive benefits. You'll get access to Exclusive Offers, Events and your very own Digital Membership Card –  use it to discover great places in Edinburgh and connect with like-minded girls.
Pay Annually
---
£30
per year
Sign Up Now »