Interview
Spotlight on Kimberley – Interior Designer at Jeffrey's!
"Tumble out of bed
And stumble to the kitchen
Pour myself a cup of ambition
And yawn and stretch and try to come to life…"
She may not be Dolly Parton, but boy does she have the style and positive attitude to rival her! Kimberley is part of the team at EGG community favourite, Jeffrey's Interiors, and is an absolute powerhouse – and a super talented designer too. From 6am work-outs, to running home from work, she sure is an inspiration when it comes to living a healthy, balanced lifestyle. We caught up with her last week to find out what a full day in the life of Kimberley is like – and it sure is a busy one!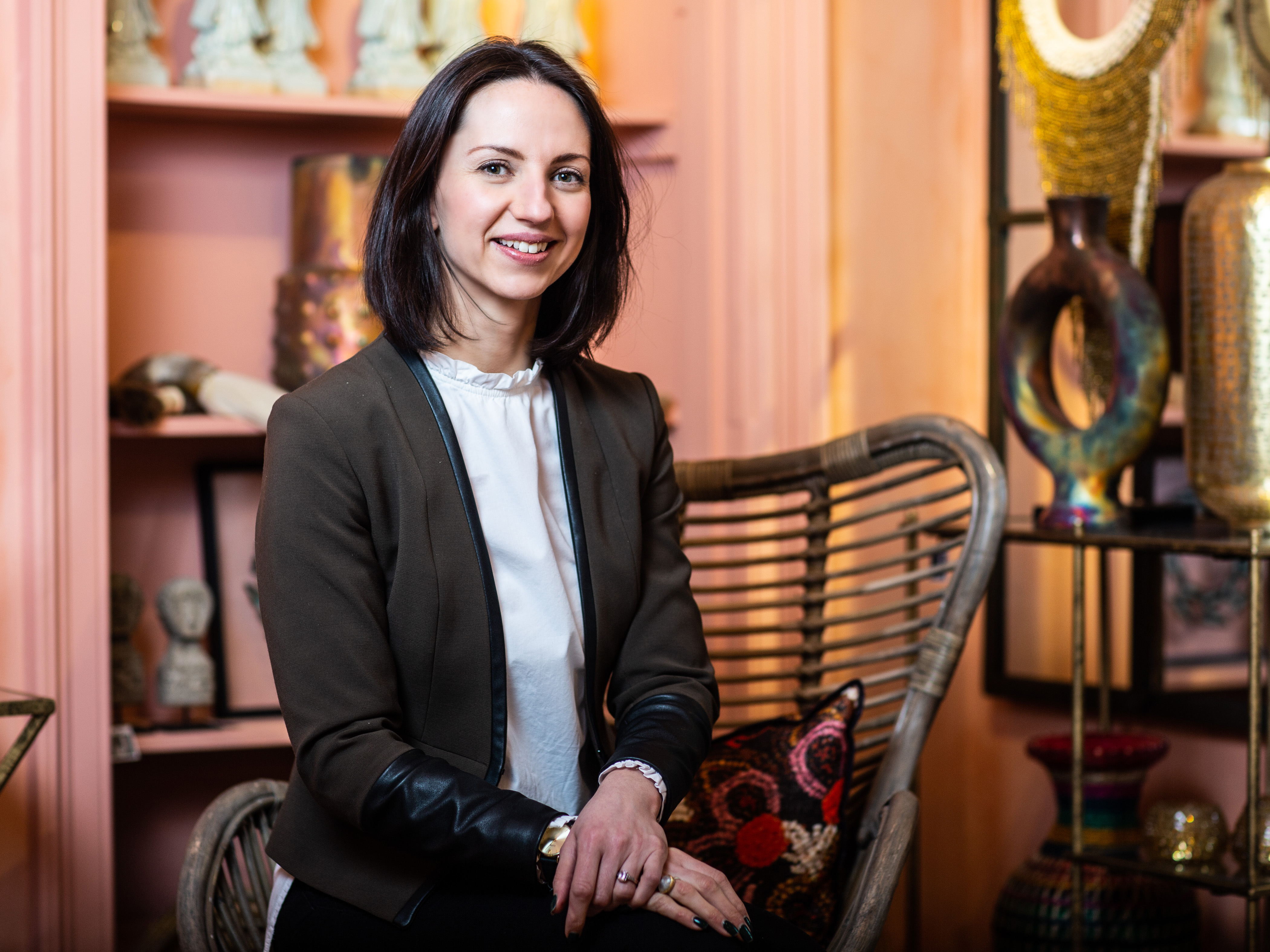 6am – Alarm goes off; roll out of bed and do a quick work out until 6:40am. Wake up grumpy teenager (he needs a bit of extra time to wake up in the morning), shower and dress, then wake up 2 other grumpy children at 7am.
7am – 8am – wrangle 3 boys and a dog through breakfast and get them organised for the day and out the door for school.
8:15 – leave for school drop off. Cycle to work gathering thoughts for the day and arrive at the studio by 8:45.
In the Studio – Coffee… multiple cups
Kick off with about an hour of admin and email catch up, I'll check progress on all current projects and prep delegated work for our design assistant, Renn, to run with. It's an open plan studio so we'll chat and catch up on the latest gossip with the rest of the team.
10:30  – site meeting for a new townhouse project, with client and contractors. There's a lot of construction  work happening, and a bespoke kitchen, furniture and cabinetry going into this project so it's key that we stay on top of things at each stage.
12pm – Back to studio to specify furniture for a home on Ann St. This is a large project where we're prepping the home from scratch for a family who are moving here from overseas. They've not seen the house yet so it's key that we provide 3D drawings of everything and map it into the space to give the client a real insight into how their new home will look. I've been designing bespoke cabinetry and have to liaise with workshops and craftsmen regularly to make this happen – it's a very exciting project!
Lunch at desk – Falafel and Hummus! I've recently invested in braces (which my husband finds hilarious) so soft food only please.
2pm – Finalise mood boards for a master bedroom and en suite in Ravelston. We're looking at everything: curtain fabrics, flooring, soft furnishings and accessories for the bedroom; as well as tiling, wall colours etc in the bathroom…it's so much fun to work on visualising someone's dream!
More coffee…
4pm – Meet with the contractor for Ann Street and approve schedule of works. They're starting on site very soon – we're excited to see it start to take shape.
Continually throughout the day – invoicing and trade/supplier liaison. Hate to say the "C" word…but we're starting to fill up for install times before Christmas. Not long now!
5:30 – Quick chat with Aaron from Zac and Zac photography to prep him for portfolio images he's shooting for us… will need to think about styling for these, time to raid the showroom!
Finish work about 6pm and run home.
Feed boys, do homework, visit mum to help with her garden design and planning – it's easy to get roped into additional creative projects!
Finally…
Home and bed at last!
EGG Membership Card Illustration
Join EGG Today
Become a member of EGG and enjoy a heap of exclusive benefits. You'll get access to Exclusive Offers, Events and your very own Digital Membership Card –  use it to discover great places in Edinburgh and connect with like-minded girls.
Pay Annually
---
£30
per year
Sign Up Now »