Interview
Let's Hear it for the Girls
Previously working with children whose needs weren't being met in education, who needed extra support in developing their social skills, Behaviour Analyst and former teacher Erin Moorad identified a need to provide young girls with skills to help boost their confidence, tackle bullies and navigate friendships groups.
Why are you drawn to work with this particular age group?
I started to get a lot of enquiries about girls in the eight to 12 years range who just no longer felt they had a place in the group at school and were really struggling. A lot of times girls do a thing called 'masking' where they hold it together at school, and then they get home and they completely dissolve into something else in their safe space with their families and their parents.
So I started doing a lot of research and because I've worked with kids for so long, I already knew that that was the age where friendships start to shift and kids start being much more selective meaning lots of young people are being left out and ignored.
Why are you working with girls specifically on this course?
During lockdown I noticed a really interesting shift. Most of my enquiries and referrals had previously been for boys and then all of a sudden, I started getting all of these enquiries for girls. What I was hearing from the parents that were calling me is that their children were struggling with friends, or on the fringe of groups, or not standing up for themselves and people were taking advantage of them. Of course boys struggle with this stuff too but I do feel this is such an underserved group and girls are just being told to get on with it.
What are the key takeaways you are trying to teach?
I'm trying to teach the skills that aren't taught at school like how to stand up for yourself, how to spot a fake friend, how to deal with conflict and how to be comfortable in your own skin. Society sends very mixed messages to girls about how they should behave and what they should do. And while things are changing, it's still sugar and spice and everything nice. There are a lot of messages that girls should just be accommodating and go with the flow.
How can parents support their children if they're facing these issues?
The one big message is listen to your kids, identify with their emotions and label the emotion if they can't do it themselves. You could say something like, gosh, that sounds so frustrating, I'm sure it's really hard for you right now. Or, it must feel lonely when you don't get invited. It's important to relate to them by sharing a similar experience you've had.
The other thing is to watch them and how they interact with their friends, because sometimes they don't act the same way at school as they do at home when you're around. So just by listening and watching out for things – are they getting invitations, are they acting differently when certain friends are around – you can then open conversations around what's happening for them.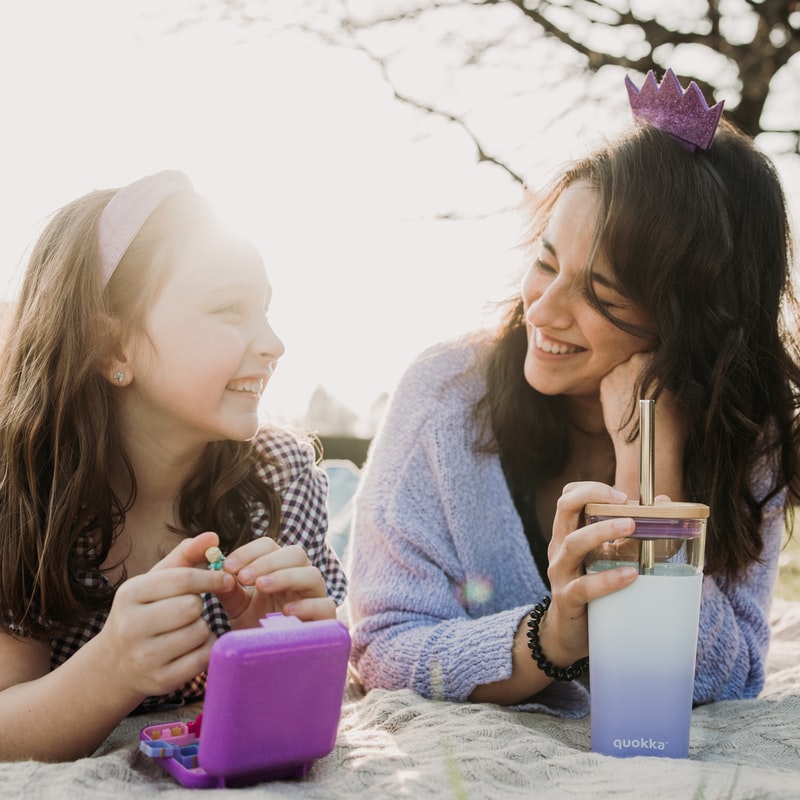 Why do you do what you do?
I always knew I wanted to be a teacher. For many years I worked in the classroom, with kids aged pre-school through high school. I learned loads from every job that I had and over time developed a love for teaching soft skills like communication, social skills and emotional regulation. I qualified as a Board Certified Behaviour Analyst in 2014 after two years of coursework and 1500 hours of supervised practice. Since moving to Scotland almost eight years ago, I have been working with families and kids to strengthen the skills that are not always taught in the classroom.
November 2019 I completed a course in Acceptance Commitment Therapy that was specifically for behaviour analysts and began merging my skill set with many useful cognitive strategies that are essential for mental health. My focus shifted last year when I started to hear from parents of girls who were struggling with friendships, feeling left out, and generally having a hard time coping with day to day stuff. I started doing some research and learned a whole lot of stuff! I am truly a life-long learner! I love breaking down a problem and identifying the skills that are missing and need to be taught or strengthened. I love empowering the individual to take charge of their own life, by giving them the skills and coaching them in the practice.
What do you do you do for self care?
Hmmm…. some good stuff and some bad. I am known to pour a big glass of wine at the end of a long day. But I usually try to spend quality time with my kids, who are 14 and 16 and with my husband. It might be a show we watch together, or a play board game or whatever, but we always have dinner together every night and catch up on what has happened each day. We also have a 4 month old Australian Shepherd who is bringing lots of joy and walks and cuddles.
What does a typical day look like?
There isn't a "typical" day, but since COVID, I spend a lot of time using Zoom to connect with clients. I work 1:1 with kids and I run social skills groups and now specifically Girl's Group. I also do a lot of parent training as I firmly believe that a parent is their child's best teacher. When parents feel empowered and supported, they are able to give the consistency that a child needs when building new skills. No matter if I work one to one or in a group, parents are given information and feedback to help their child outside of sessions.
What's the best advice anyone ever gave you?
Figure out what makes you happy and do that thing. Figure out what makes you miserable and STOP doing that thing. I believe that we are 99% in charge of our own destiny and that doesn't mean everything will be easy or perfect, but no one is better positioned to make a change than you.
What are you reading/watching/listening to right now?
Well, I finished Netflix a couple months ago. On my nightstand are two novels, both in progress: American Dirt and Circe. In my little wicker basket on my desk, are the books that are helping me shape my Girl's Group, The Confidence Code, by Katty Kay and Claire Shipman, Grit: The Power of Passion and Perseverance by Angela Duckworth, The Thriving Adolescent, by Louise Hayes and many others.
Who inspires you?
I cannot commit to one thing when there are so many out there. My kids love to torture me with "would you rather questions" because they know even if it is silly and frivolous, I struggle to choose one thing. So, I am inspired every time I read a story about someone overcoming adversity, or when I hear about people who care about others and reach out to help – in whatever shape that takes.
Read more on Erin and her business Compass Behavioural Consulting here.
Huge thanks to Just Eat Cycles for sponsoring this article. With hire points all across Edinburgh, it's the best way to see the city whilst benefiting mental and physical health! Don't miss their Spring offer of 4 week pass for just £7.50! Available to buy in App until 30th April. Get on that bike!
EGG Membership Card Illustration
Join EGG Today
Become a member of EGG and enjoy a heap of exclusive benefits. You'll get access to Exclusive Offers, Events and your very own Digital Membership Card –  use it to discover great places in Edinburgh and connect with like-minded girls.
Pay Annually
---
£30
per year
Sign Up Now »