I've always been curious about people's routines, the products and rituals they come back to time and again to bring some semblance of balance to a multi-faceted lifestyle and all its demands and challenges. What do they do behind closed doors that allows them to fulfil the life seen by others…
A video of a movie star showing their evening skincare routine – I eat that right up, a friend sharing the mail subscription that makes life a little easier – send me your referral code, and the article sharing an insight into the lifestyles of talented women and ideas on how you too can find moments for yourself no matter what your schedule – go on, forward to a friend.
For our first Do Not Disturb feature I was delighted to interview my friend Wendy Rattray, a woman who has not only been an incredible mentor for me but also an inspiration with her award-winning career as a TV producer and exquisite style – go on, have a little scroll through her Instagram.
A little intro to who you are.
I'm Wendy Rattray, a Mother, wife, TV producer, business owner, fine wine drinker, secret disco dancer, style lover, antique hunter and novice interiors blogger based in Glasgow.
What does a typical day look like for you – what are you balancing and who or what almost always need your attention?
I'm not much of a sleeper so I'm usually awake about 6am and I'll spend about an hour answering work emails, browsing twitter and news sites to keep up with what's happening around the world, what's viral, what people are talking about etc. I need to keep on top of this for work.
I'll also check Instagram for some lovely escapist interiors accounts to get a bit of balance.  If there's time I might even treat myself to a game of scrabble with 'Diana F' my online scrabble buddy! I like this hour before anyone wakes up as it's time entirely for me, no one asking me questions or needing me to do something.
I try and get my kids up at normal school time and keep that routine even though they're home schooling. Luckily they're teens so I don't have the stress that many parents do right now trying to work full time and teach full time. As soon as their school day starts I do a live zoom exercise class – full on HIIT training and cardio for half an hour, I don't make life easy for myself but it's certainly an invigorating start to the day.
Work consumes most of my day, endless zoom calls, brainstorms and production meetings. It's tough making TV programmes in lockdown as the production can move at a very fast pace which relies on people being in the same room to be able to communicate quickly and effectively, zoom slows everything down. I'm balancing keeping the company running, making sure the teams are managing to make programmes to the same high standard, ensuring that individuals aren't struggling under the pressure of working in isolation and ensuring that I keep time in the day for my kids who are missing being at school and struggling being at home 24/7.
I make sure I take the school breaks and lunch time with them where possible and at 6pm I'll down tools and we'll have dinner together as a family. I'll also make them watch something together at night so that they're not in their rooms all day.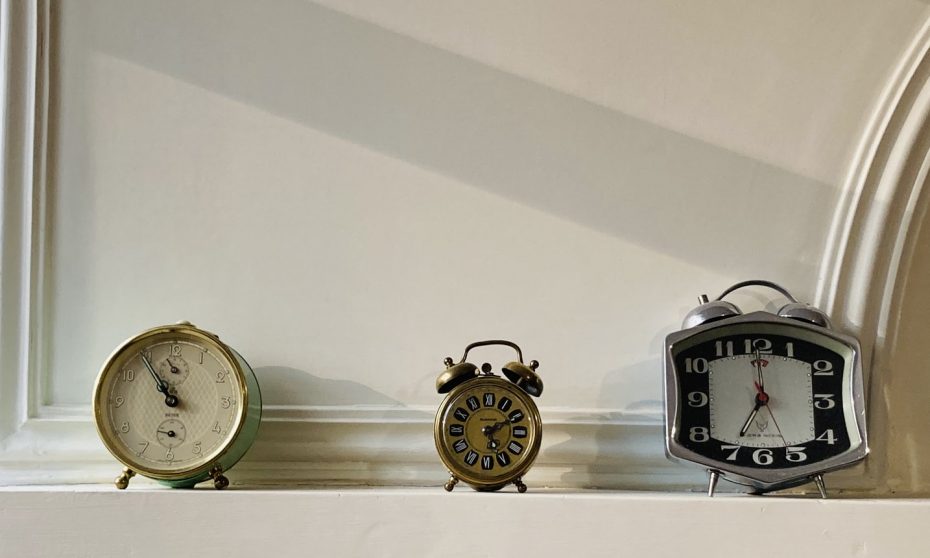 What's one thing you do for yourself that you try to make time for most days, or to help reset the balance?
I always try and make time for the morning exercise class. About 50% of the time I really don't want to do it but I'm always glad I did. Given how busy my life is, I should really do yoga rather than something high energy but it seems to work for me.
I guess to really switch off I indulge myself by looking at interiors accounts – also known as snooping around other people's homes. I find it both calming and inspiring and is partly the reason that I started an interiors account on Instagram. That and the fact that about 50% of my job involves ideas being rejected – this is something I have complete creative control over.
Sometimes we don't want to be disturbed because we actually need to get stuff done – what helps you focus in those moments?
The only time I really need to focus and not be disturbed is when I'm writing up ideas. Writing doesn't come easily to me so any opportunity to be distracted I'll happily take it! So I switch off email notifications, switch my phone on silent and hide it from view. I also move away from my desk and sit somewhere else in the house so that mentally it feels like I'm doing something different.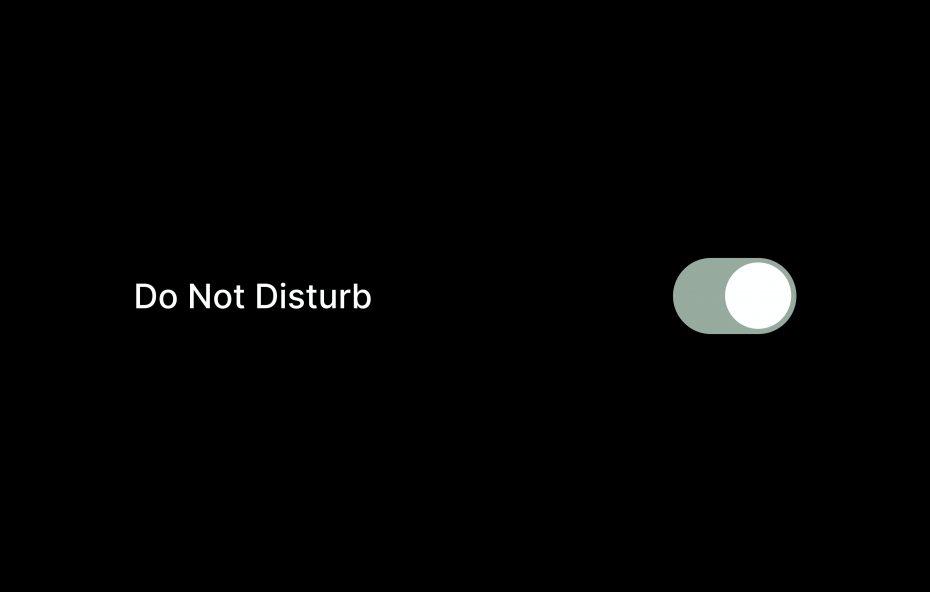 How do you draw a line between work and home life – what steps do you take to unwind at the beginning of your evening or weekend? 
I'm pretty good at closing my laptop at the end of the day or I'd literally never sleep. We'll have a family dinner about 6pm – much earlier than we used to in pre-covid times. That marks the start of the evening when I catch up with my kids and husband, chat nonsense, plan imaginary holidays etc.
This time last year when the lockdown was new and the sun was shining my husband and I were downing wine like we were on holiday. 5 pm already? Is the wine chilled yet? We're over that now and our livers have been most grateful. My desk is currently the dining table so I'll pile everything up out of the way but at the weekends I put everything in a cupboard out of sight.
After spending so much more time at home over this past year, what's something new that you've learned to enjoy?
JIGSAWS – I've been loving them!
Where do you go for a true Do Not Disturb Experience?
The Isle of Arran is a place I go to relax,  there's something about the sea, it's part of all of us, so you could spend half an hour looking at it without even realising the time has passed. And the view from Lamlash out to the Holy Isle, there's nothing like walking up to that view. It's no wonder the Buddist monks have made that their home. The weather though… if money, travel and time were no object I'd be back in the Maldives – that same sense of peace, looking at the water without a care in the world – it's very good for the soul. I'm also planning on visiting Lamu Island in Kenya next, for the same reasons.
And finally, productivity is measured in a myriad of ways, but what metric would you measure rest with?
The number of box sets I've watched!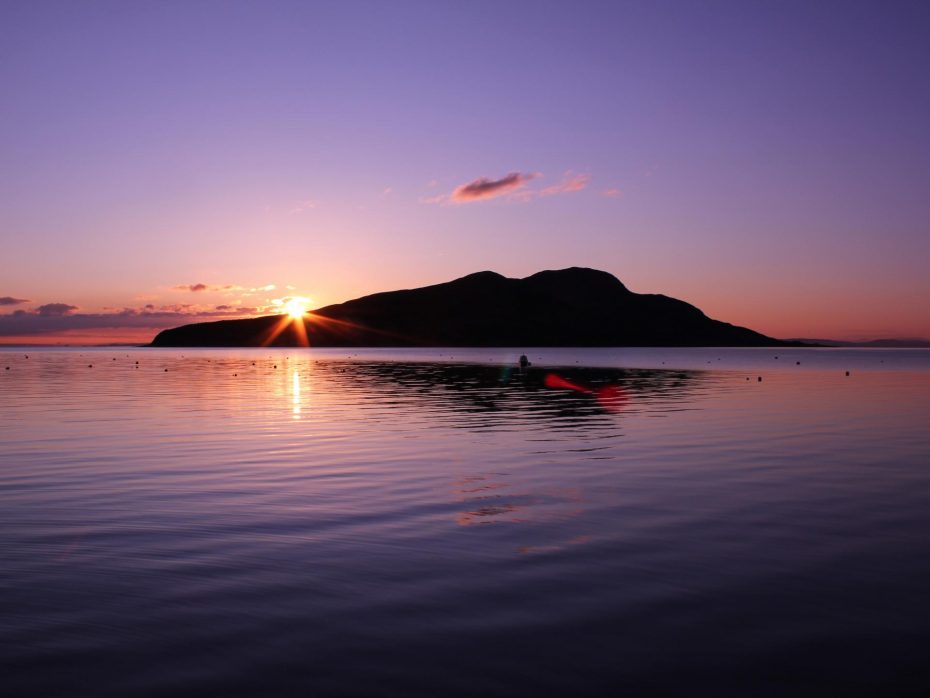 QUICK FIRE QUESTIONS:
Podcast you never miss?
Fortunately…with Fi and Jane – gently amusing loveliness
https://www.bbc.co.uk/programmes/p04x5pd7/episodes/downloads
Current TV watch?
I'm a middle-aged woman thoroughly enjoying a teenage drama. I'm on series 3 of The 100
A book to escape in?
I have gone back many time to Wuthering Heights. I never tire of it. There's a teenage drama theme emerging here…
A film that makes you happy when it's on live tv?
Any 80's brat pack movie will stop me in my tracks.
Lights out? (ideal time)
Ideally 1030, in reality midnight.
Phone – bedside table or out of the room?
Beside the bed – what else will I do in a bout of insomnia?
Ultimate Relaxation Hack?
Someone recently told me to try this trick to get to sleep and it really works. It's as simple as getting yourself into your really comfy sleeping position and taking 5 really slow deep breaths. I'm usually asleep by the fourth…
Relaxing product that helps you relax?
A candle is ALWAYS a treat, Le Labo santal is my current favourite. However my go to room fragrance is Santa Maria Nouvella pot pourri made by monks in Tuscany, using the same recipe for over 300 years. It is DIVINE. Trust me you'll love it.
Biggest distraction?
On reflection I'm easily distracted at any time, not just when I'm writing. But if someone mentions chocolate, the game's over.
Loungewear – yay or nay (and what is the essential piece of loungewear kit?)
BIG yay! Can you imagine wearing jeans again?
I have the worst loungewear, it's entirely comfort over style so I'm planning to up my game and Lisou are a brand that I adore. Their ethics, ethos and sustainability credentials are fantastic. And they're a small brand that are doing style in a completely original way. Love them.
Best place to go for relaxation in Scotland?
Shore Rd, Lamlash on the Isle of Arran looking out to the Holy Isle. So much of my childhood was spent on the beach here, I have an indescribable, visceral feeling of happiness when I'm here.
Check out Wendy's Instagram, and Let's Go For a Walk is available now on CBeebies, and the second season of River Hunters airs at 9pm on Sky History from the 5th April
EGG Membership Card Illustration
Join EGG Today
Become a member of EGG and enjoy a heap of exclusive benefits. You'll get access to Exclusive Offers, Events and your very own Digital Membership Card –  use it to discover great places in Edinburgh and connect with like-minded girls.
Pay Annually
---
£30
per year
Sign Up Now »