Feature
Your Home: Dressed to Sell
Staging homes is big business. Watch any Netflix home renovation programme and you'll see that having the right pieces of furniture and accessories can be transformational, maximising price and appeal. People want the lifestyle you create.
"Whilst you can't increase the valuation of a property through clever staging, you can seduce buyers by curating an enviable lifestyle that can result in multiple bids above valuation," admits Sean Nicol of Coulters. "People will pay a premium for a show-worthy style home."
Edinburgh interior designer and EGG Carrie Cotton, of Carrie Cotton Design, who provides interior design across the UK and US, agrees.
"I took a course at university about staging and our professor worked for a large new build company. A TONNE of research goes into the type of buyer a home will attract and what that buyer typically likes. Show homes are designed to 'show' us how we can live our best lives at home.  They tell a story and make it feel as if we could move right in and start living a great life.
"A lot of that has to do with just being able to visualise your life in that home by using current furniture designs and styles as well as good space planning, flow around the room, and little vignettes where you can see yourself relaxed with a book or having a cup of tea."
Getting dressed to sell can seem overwhelming, especially when there's loads to do, but Sean Nicol of Coulters believes it to be worthwhile;
"Having recently marketed and sold 4B Woodhall Avenue, the property performed well compared to previous properties in the area and I would confidently put this down to the staging – particularly impressive given this is a lived-in family home and not a strategically staged show home.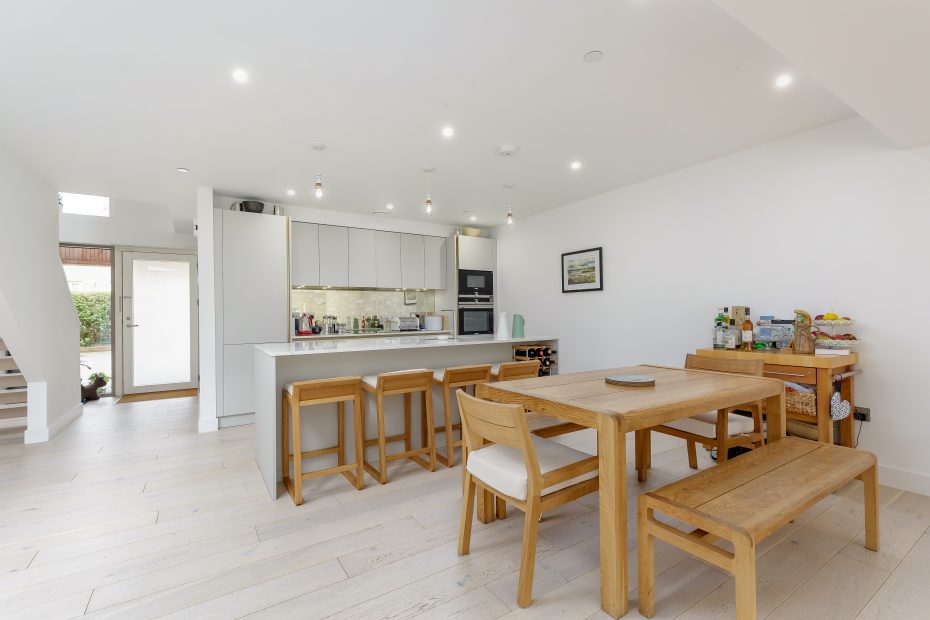 Not only did the sellers' efforts take the photographs to the next level, the virtual tour and property video equally benefited from the staging."
"Staging really comes down to decluttering, depersonalising, and decorating your home before it goes on the market," explains Carrie. By making your house look like a show home, you allow the buyer to really visualise themselves living there.  You may need to rearrange furniture or bring in new or updated pieces to accomplish this which can be easier said than done, so here are some tips to make it happen:
DECLUTTER & DEPERSONALISE
Maximise space with a major declutter. "A homeowner usually stops noticing the piles of clutter in a corner, the cracked tile in the bathroom, the personalised touches throughout their home so it can be a challenge to 'see' through this and prep a home for someone with fresh eyes," agrees Carrie. "But buyers shop with logic and come in with critical eyes so it's super important to make sure you are highlighting your home's positives and downplaying the negatives."
Minimise the amount of large pieces of furniture in a room, especially the bedrooms where it can create the illusion of lack of storage space. And don't forget to de-personalise too. "Always hide personal mementos," agrees Carrie. "Buyers want to envisage themselves in your property."
CLEAN & REPAIR
 Once the property is decluttered and depersonalised, it's time to cast a critical eye and get to work deep cleaning and doing all those little jobs you'd been meaning to.
"Scrub down every inch of your home," advises Carrie. "Fix and repair what's broken or missing including any worn carpeting or flooring."
Sean agrees:
"Sellers tend to worry about upgrades to parts of their property before heading to market but the reality is that repairs are more essential, and more often than not are the only real area of concern for buyers who will understandably look for areas of concern when reading Home Reports".
 DECORATE & DEFINE
 It can be easy to assume buyers will want to decorate themselves but, according to Carrie, fresh paint is a must.
"You can transform a home with small and simple things like the right paint colour and I would always recommend that, where possible, you should freshen up your home with neutral toned paint – dirty walls give a bad impression," she warns.
And first impressions count so don't forget your entranceway. "It sets the tone for the house."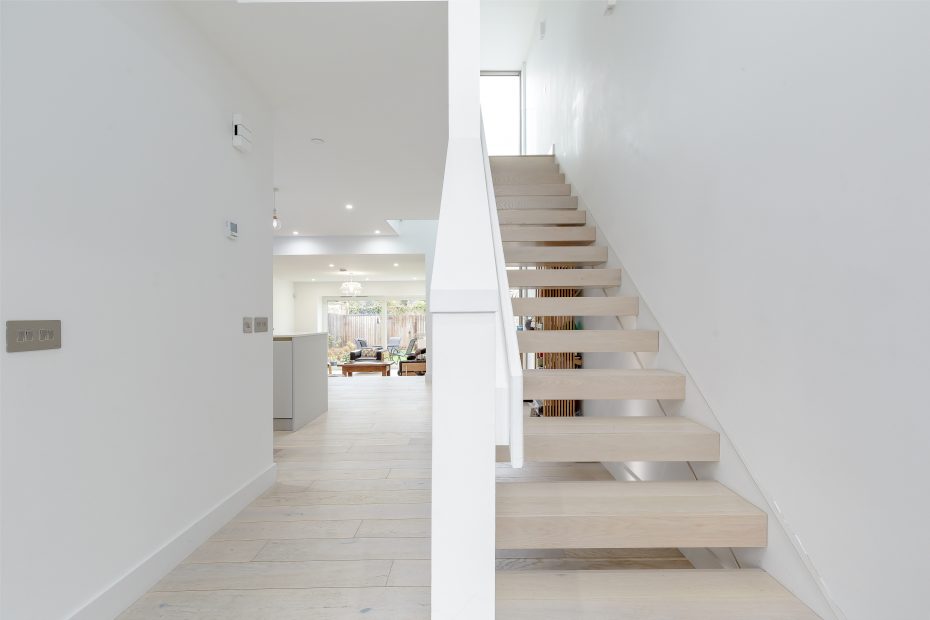 When it comes to selecting the right neutral colour, Carrie stresses that lighting, flooring and furnishings all play a role. But an all-round winner is Farrow & Ball's Cornforth White for an understated and versatile neutral. "It's not too warm, it's not too cool so it provides a subtle soothing effect that works in most settings."
Then it's time to define. "Make sure each room/area of the home has a defined purpose which allows the buyer to envision themselves in that space," explains Carrie. "You really want to have each room showcasing its purpose while keeping a good flow throughout the home. This means you don't want to walk into the back of a sofa when entering a room, or see tired linens in a bedroom.
"Ideally, you want there to be as much walkable space as possible.  This helps buyers navigate the space and even imagine their own furniture in the room. Focusing on getting rid of any oversized or bold pieces, damaged pieces, and those that don't really match the rest of the room.  With the furniture that's left, rearrange it to make the room look and feel as spacious as possible."
So ask yourself, does your bedroom look inviting? Is there a quiet corner in the house for a coffee or reading does your garden have a place to sit? Define and stage these areas to sell the lifestyle.
DRESS
 Then it's time to dress each room. Art should be hung or grouped properly, an area rug should fit the space, mirrors should reflect something nice – or be moved. Breathe life into an old sofa with new statement cushions in muted tones.
Homesense, TK Maxx, La Redoute, Not on the High Street, and Maison Du Monde all have inexpensive accessory options whilst fashion brands like H&M, Zara, and French Connection have great selections of home accessories. Locally I'd recommend a visit to Time & Tide, Nordic Living, and Jeffreys Interiors.
But Carrie also loves reusing what is already there.
"I love utilising what a client already has so firstly shop your home for accessories and art," explains Carrie. "You can move pieces about. I always group accessories into 3's for impact and adding a new lampshade can instantly make a room feel more pulled together. And if you aren't reflecting something nice, please get rid of or find a new spot for your mirror."
Carrie stresses that it's important not to have too many small accessories in a room as this adds to visual clutter. And avoid lining up furniture against a wall unless it's a bed as a room will appear to have more depth with the furniture even pulled slightly off of the walls. Plants are a great filler in an empty corner. To pick up some local gorgeous greenery check out Grow Urban, Leafy Love Affair and Little Dobbies.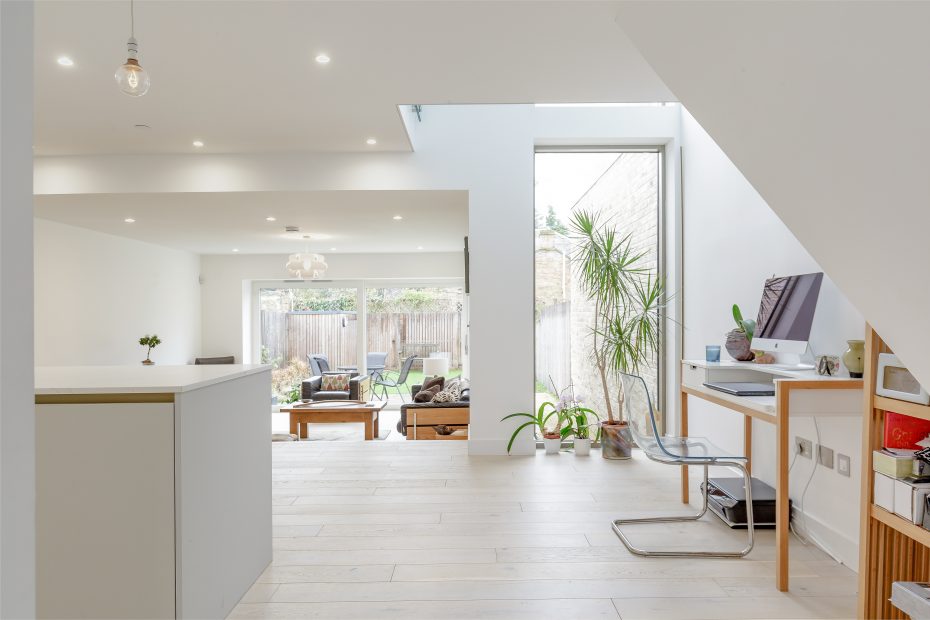 "Another tip is to raise your window treatments to elongate a room – this is especially important with the lower ceiling height in a lot of new builds.
"And no tiny area rugs in large rooms. Flooring companies often have carpet remnants or inexpensive carpet that can be bound into any size you need which can be less expensive than purchasing a pre-made area rug."
And then there's the finishing touches: fresh flowers in the kitchen, entryway and guest rooms.
Carrie adds: "Little things like having the heat on, the lights on, the internal doors open, fresh flowers and a nice smell go a long way. Some people are sensitive to synthetic smells so opt for more natural diffusers and candles such as Laura Thomas and Ariska in a calming scent. Fluffy white towels, a candle, and a bit of greenery in the bathroom for a spa effect; a cookbook on a stand and a couple of coffee cups with a French press in the kitchen; and fresh linen in the bedroom are some really easy to implement items that will go a long way."
Or, if this all seems like too much work, let the experts like Carrie do it all for you! She offers a free call to discuss requirements –  "On the call, we go through the areas of your home that you want to pull together, I offer up quick solutions and then explain how I can help you further as well as next steps should you choose to move forward."
For a consultation with Carrie Cotton or more information on her services visit Carrie Cotton Design
Coulters are an award winning Estate Agency based in Edinburgh, and an EGG card partner. Quote "EGG" to get £500 off your legal fees when selling with Coulters. T&C's apply.
EGG Membership Card Illustration
Join EGG Today
Become a member of EGG and enjoy a heap of exclusive benefits. You'll get access to Exclusive Offers, Events and your very own Digital Membership Card –  use it to discover great places in Edinburgh and connect with like-minded girls.
Pay Annually
---
£30
per year
Sign Up Now »