Feature
The healing power of Gardening
There's something undeniably relaxing and restorative about spending time in a garden, whether that's the smallest of tranquil outdoor spaces or the grandest of botanic gardens. But apparently for the ultimate boost to the body and soul, then gardening is where it's at.
According to the Mental Health Journal, gardening can reduce stress and improve mood, helping to lower anxiety and depression. And a study published earlier this year by journal Cities adds to the evidence surrounding the psychological and physical health benefits.
Just ask North Berwick-based Egg, Susie Coupar. The acclaimed professional garden designer, known as The Lady Gardener, openly admits that gardening saved her. Here, she shares her story in an article kindly sponsored by Dobbies Garden Centres.
The Burn Out
"In my mid-twenties and early thirties, I was working in recruitment, a fast paced industry. It eventually took its toll on me and my mental health started to really suffer. I was burnt out. I had also struggled with depression all my life, low mood with bouts of extreme anxiety. So, I left recruitment and concentrated on being a mother, relocating to North Berwick.
"Our new house had this large garden that needed a lot of work, and I decided to do it myself. The outdoors, the colours and the space did something for me and it gave me a sense of belonging. One day, my in laws invited us for afternoon tea in the stunning gardens at Greywalls Hotel in Gullane and I met the Head Gardener. I asked if I could do some voluntary work alongside him, and he said yes. I absolutely loved it and became hooked, constantly researching the best ways of growing, planting and propagating."
As well as the gardening side, Susie showed talent in combining plants, which involves adding structure to garden and creating landscape changes. Soon she was approached by a local landscaper to support him on gardening projects, and it wasn't long before she was being booked up for gardening and design work herself. And so, The Lady Gardener was born. Fast forward seven years and Susie is both a gardener and sought after garden designer, with her work helping to support her through her darker days.
Feeding the Soil and Soul
"There is no cure for depression," she admits. "A balance needs to be sought and it needs to be given the utmost priority. I had been in the system for years, on a high level of medication for most of my life and was merely 'coping'. It was gardening that really was the lifesaver for me; I was feeding the soil and my soul."
More recently, her medication was losing its efficacy and, after investigation, Susie was diagnosed as bipolar. Her new medication made the world of difference but she admits that its gardening and being outside that helps her maintain her mental and physical balance.
Susie adds: "My medication and gardening work in equilibrium. I am not ashamed that I take meds and they don't dull me; they allow me to reach the same levels of serotonin that most non-suffers have. For anyone who does suffer mental illness but hasn't been diagnosed, you are not alone and with help and support you can discover who you are again.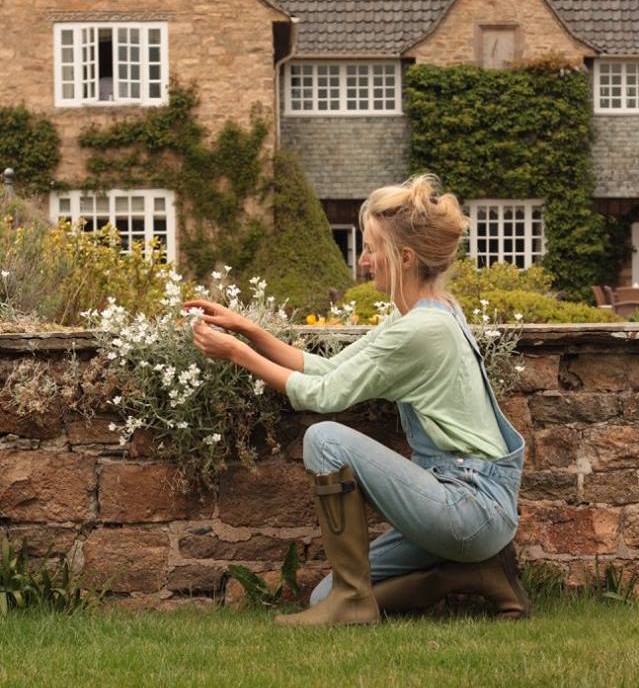 The Power of Gardening
"But it was gardening that really saved me – it saves me every day. It's healing. Did you know that even contact with soil increases serotonin levels?! Watching butterflies dance around each other, saying hello to the Robin who will always appear the minute I start digging soil. Everyone is equal in a garden, there are no hierarchies."
It's safe to say Susie is a firm believer in the power of gardening, with caring for plants as a simple yet potent therapeutic exercise that's good for the soul.
She adds: "Gardening is a wonderful source of enjoyment and it can be as relaxing or energising as you want. Most importantly it is deeply beneficial for our mental health and a powerful therapy if you suffer from stress, anxiety and depression. It really helps to declutter your thoughts, allow you to switch off and be in the moment. Little simple things that are so hard to capture now.
"Also, gardening is for everybody and anybody, regardless of ability and age – you just need to give it a go. You might discover you have a real talent and develop a lifelong affair for all things plant related like I have. One of the best things about having an interest is that you get to join a wonderful community of like-minded individuals – gardeners are such kind and inclusive people."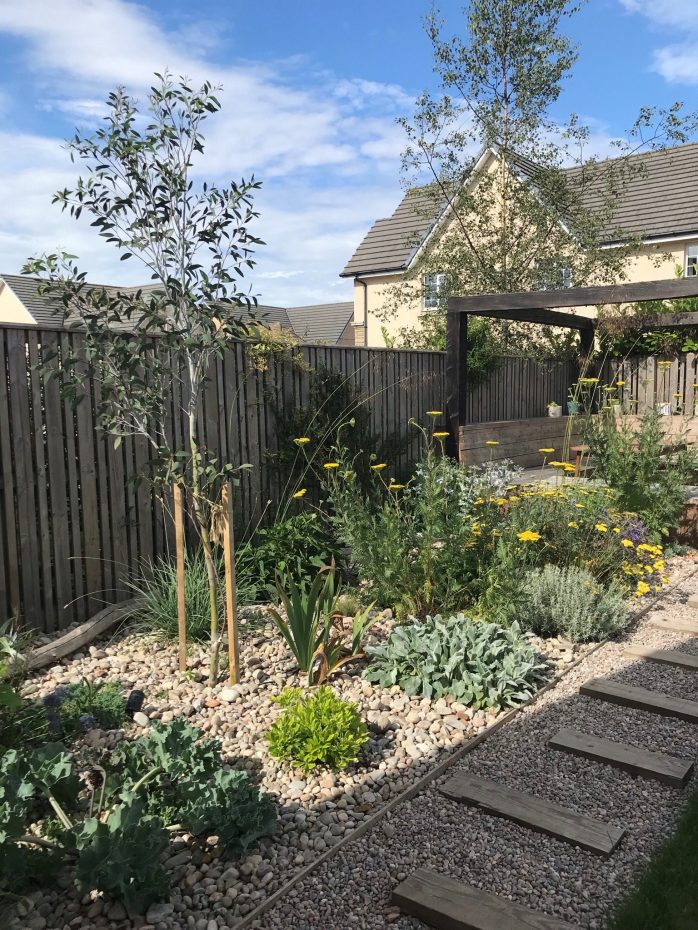 GET GROWING TO START GLOWING
The team at Dobbies are all too aware of the power of gardening, and the positive effect it can have on us all.
"Enjoying the benefits of gardening and being in nature has many positives, for both our physical and mental wellbeing," agrees Dobbies' Horticultural Director, Marcus Eyles. "Growing and caring for plants is therapeutic but you can also enjoy feel-good plants such as a Peace lily which is a good air purifier, Basil and Ferns which have a calming effect."
In fact, Dobbies is so committed to inspiring us to get outside in every season that Marcus has created his top five tips for new gardeners.
Start small – whether you have a large outdoor space, compact courtyard or want to nurture a houseplant haven, consider what you're looking to achieve first; set your sights on one task, an overarching theme or look, and take it step by step.
Learn how to plant – it's the first step to great gardening and will mean your plants and crops will last longer too. You can find tutorials and plenty of how-tos at dobbies.com, while our teams in-store are happy to advise. For borders and containers, I'd recommend opting for easy-to-care-for herbaceous plants such as Hardy Geraniums and Agapanthus that bloom year after year with little supervision while you develop your skills.
Labelling – when starting out, it can be difficult to get to grips with all the different looks of plants or crops before they grow. I'd encourage labelling with biodegradable tags, or my favourite way is to use rock labels with paint that last for years – this is great for getting kids involved too.
Make sustainable choices – we're all responsible for our impact on the environment and that starts at home. Opt for peat-free alternatives whenever you can. My top sustainable recommendations are Carbon Gold, Bloomin Amazing™ and Dobbies own brand peat-free compost with added John Innes. Check your water consumption, as not all plants require daily watering, and collect rainwater when possible. Follow #sustainabledobbies for more tips.
Have fun – remember to enjoy the fruits of your labour and relax in your space – think of your garden as an extra room, blurring the lines between inside and out.
Huge thanks to Dobbies for sponsoring this article. For more top tips from Marcus, listen to Dobbies' gardening podcast: https://www.dobbies.com/podcasts . For more information on The Lady Gardener visit The Lady Gardener (@the_lady_gardener) • Instagram photos and videos
EGG Membership Card Illustration
Join EGG Today
Become a member of EGG and enjoy a heap of exclusive benefits. You'll get access to Exclusive Offers, Events and your very own Digital Membership Card –  use it to discover great places in Edinburgh and connect with like-minded girls.
Pay Annually
---
£30
per year
Sign Up Now »