Feature
Spend the day with us at Jeffrey's Interiors
Last week Kylie and I spent with morning with the lovely ladies at Jeffreys Interiors. We hung out, created some cool content, admired their design work and even got a sneak peek of an incredible project that they're working on in Archerfield… you can only imagine right?!
We're so obsessed with Jeffreys; the team, the quality and the attention to detail is just phenomenal so we wanted to jump over here and share a few of our favourite bits with you.
If you follow any of our social channels then you'll already know that Kylie's favourite room is by FAR the Ibiza Room – I think we've spoken about every week for months now! It really is beautiful with a chilled out beach vibe; they call it the Ibiza Room for a reason. With coral walls, hanging baskets, wooden chairs, embroidery and beaded details, it really is paradise.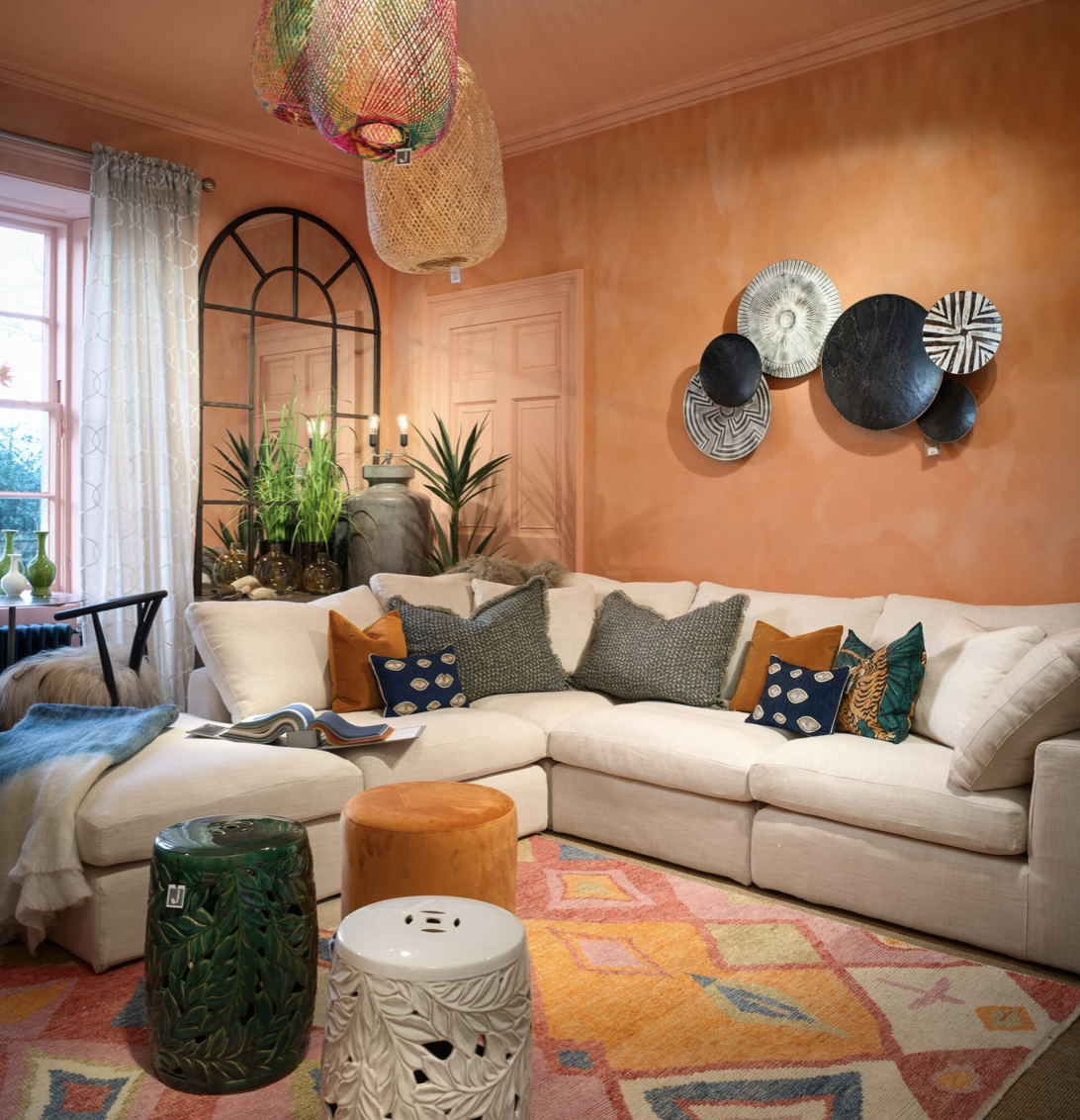 We each chose a few items from the rooms that really encapsulates the vibe and mood of them. First Kylie picked out a few of these stunning pink and grey ornaments. Jeffrey's had them placed them a tall white wooden bookshelf and it looked amazing, but I think that they could find home anywhere, particularly on either the coffee table, the hall cabinet, or even as a cute little something to dress up a monochrome kitchen or bathroom.
Now the next item is B E A UTIFUL – the evil eye embellished cushion. Honestly, this catches my eye every time I'm in there. It's so cool and alternative, perfect if you're into superstitions like me, and looking to dress up any sofa. I used to be obsessed with the evil eye when I was younger, so much so that for my 18th I was gifted a delicate silver bracelet with a diamond evil eye (is this creepy or cute? You tell me!
Kylie also picked out this beautiful crafted wooden mirror. It reminds me of the sun, especially when it's sitting against the coral wall colour.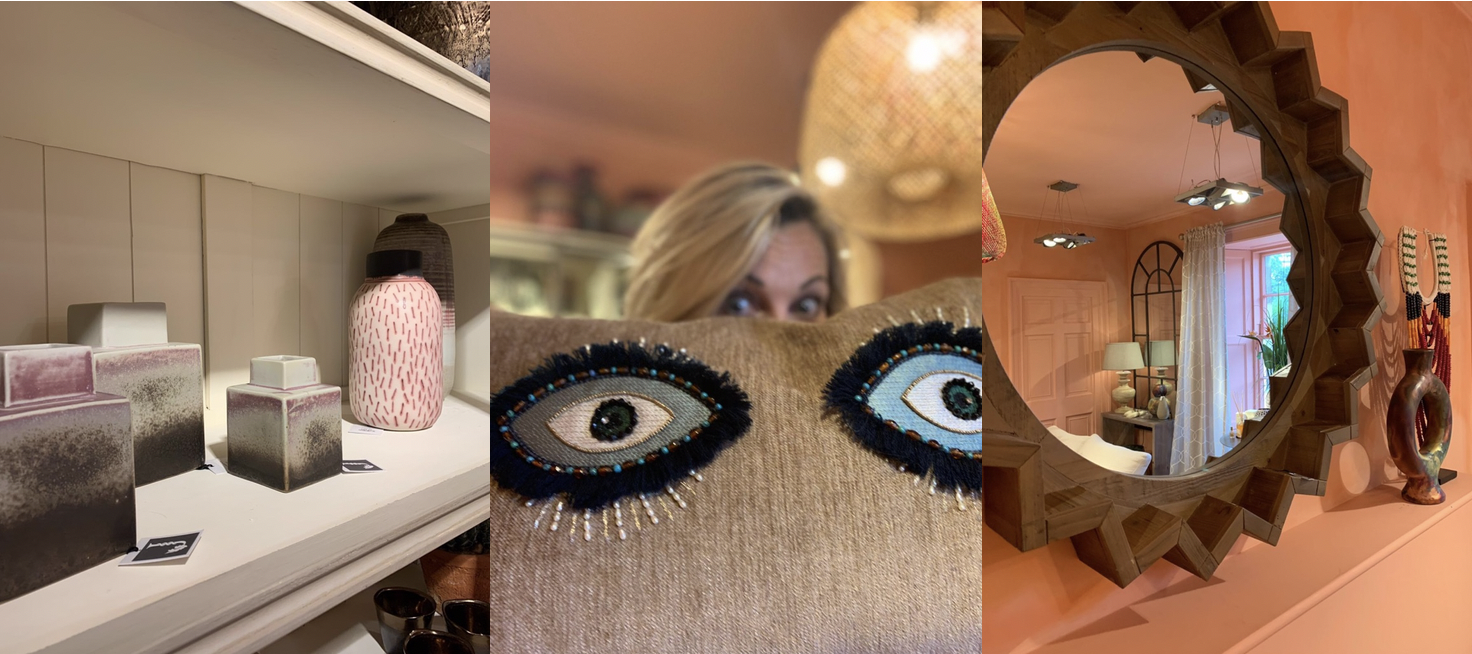 The Ibiza Room probably has to be my favourite too, although I absolutely love the Jungle Room – it's dark and mysterious, yet fun and endearing. I fit right in too….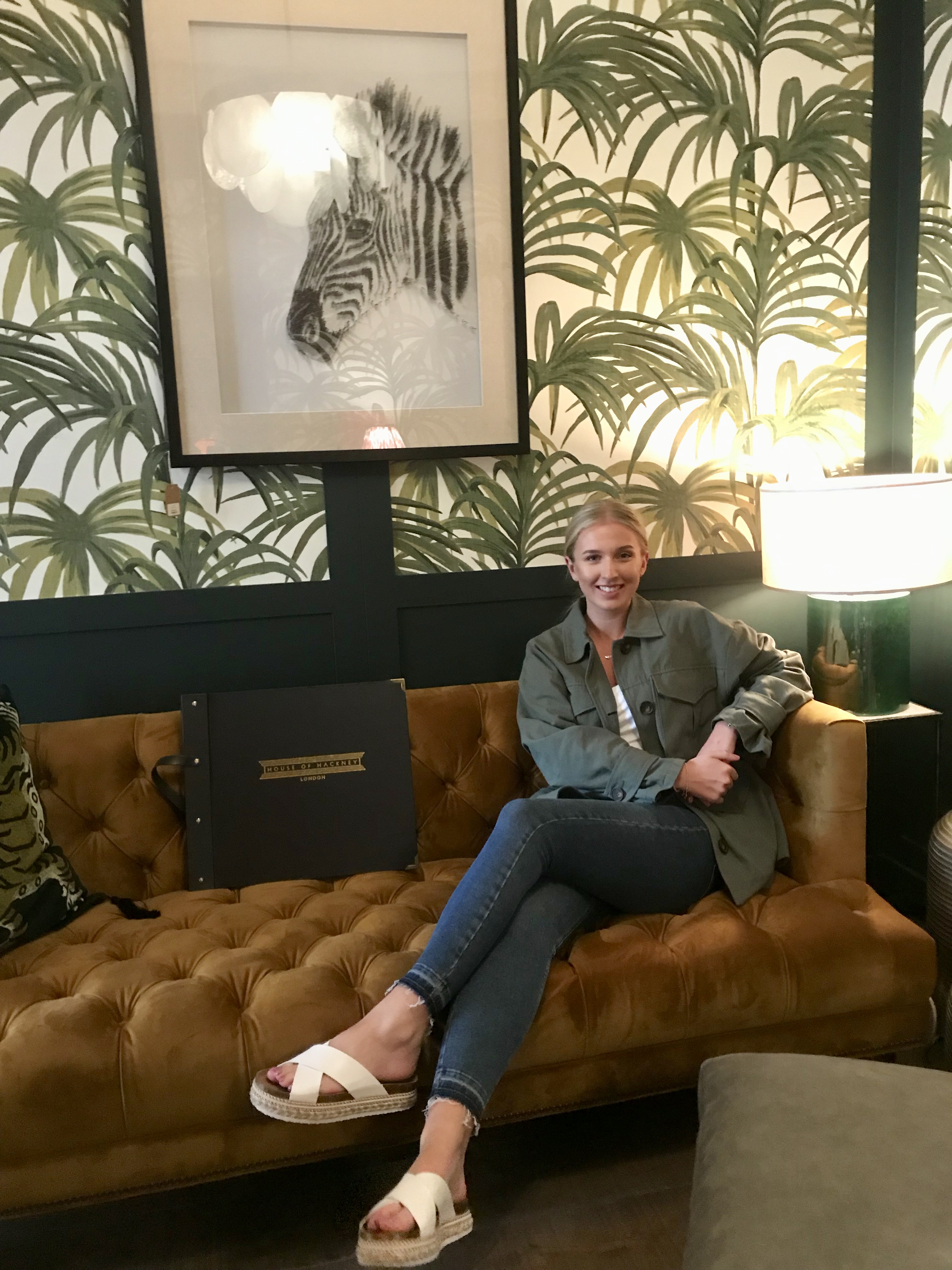 I found it so tricky to only pick three bits as I would love to share the entire stock list with you, but here goes… First I just had to choose these large Aztec vase ornaments. They would be beautiful in the corner of any room, or centre on a console table – I actually had something very similar to this in my house growing up which is probably why I was so drawn to them. It was also a bonus that they were placed behind these little candle holders you can see. They were like crystals, so heavy and rugged but yet so sparkly under the light.
My second favourite had to be the artwork, and all of it. If you follow us over on Instagram, you may have seen the clip I shared a of a pice of artwork in the Jungle Room. It was a zebras head made out of actual nails – just bloody amazing!! Copying Kylie and staying on the pink theme, I also love these chunky pink pots.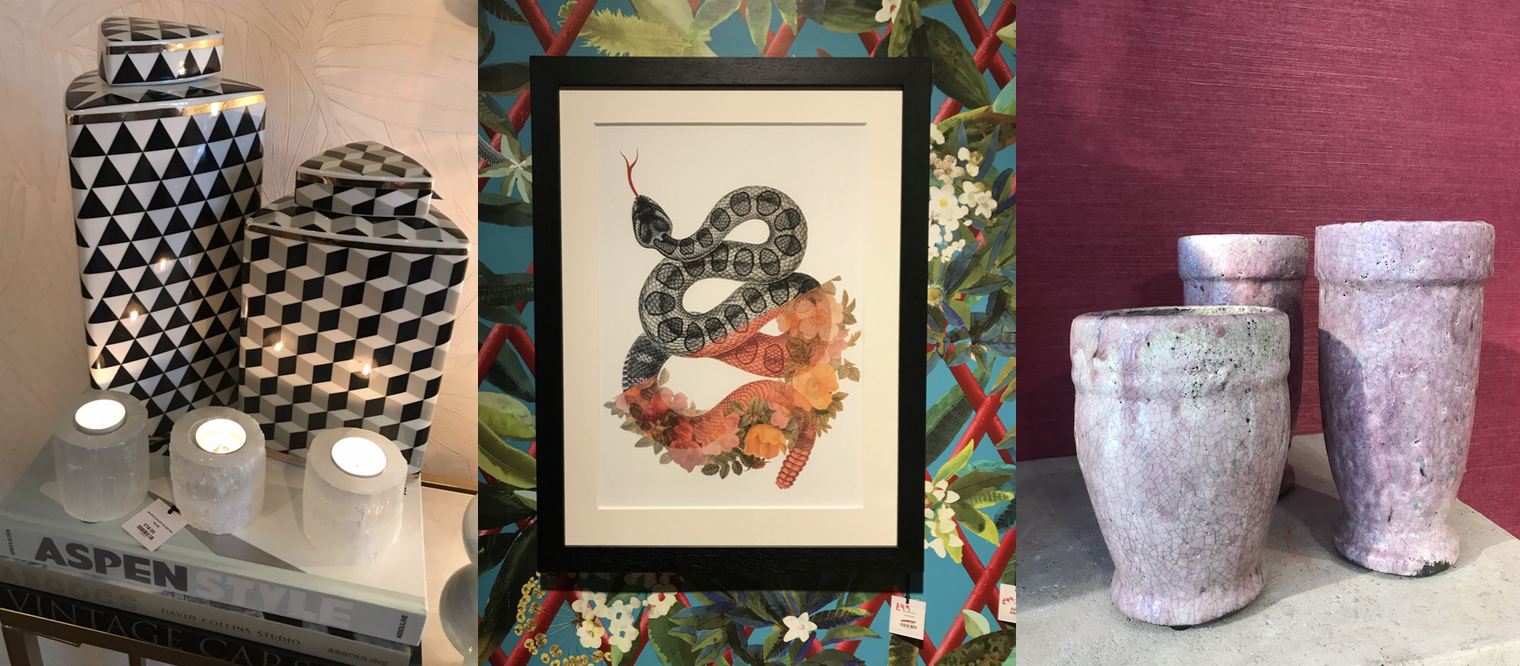 So if you are in the process of redecorating, or simply just love any of these bits as much as we do, then head to Jeffreys and get 15% off all retail stock when you flash your EGG Card! Happy shopping. X
EGG Membership Card Illustration
Join EGG Today
Become a member of EGG and enjoy a heap of exclusive benefits. You'll get access to Exclusive Offers, Events and your very own Digital Membership Card –  use it to discover great places in Edinburgh and connect with like-minded girls.
Pay Annually
---
£30
per year
Sign Up Now »