Feature
Monthly Business Post: The shot in the arm your business has been waiting for!
Hazel Lightbody launched a brand new business during lock-down last year, and discovered the awesome power of the Monthly Business Post which has catapulted her venture from hopeful side-gig to flourishing success-story almost overnight!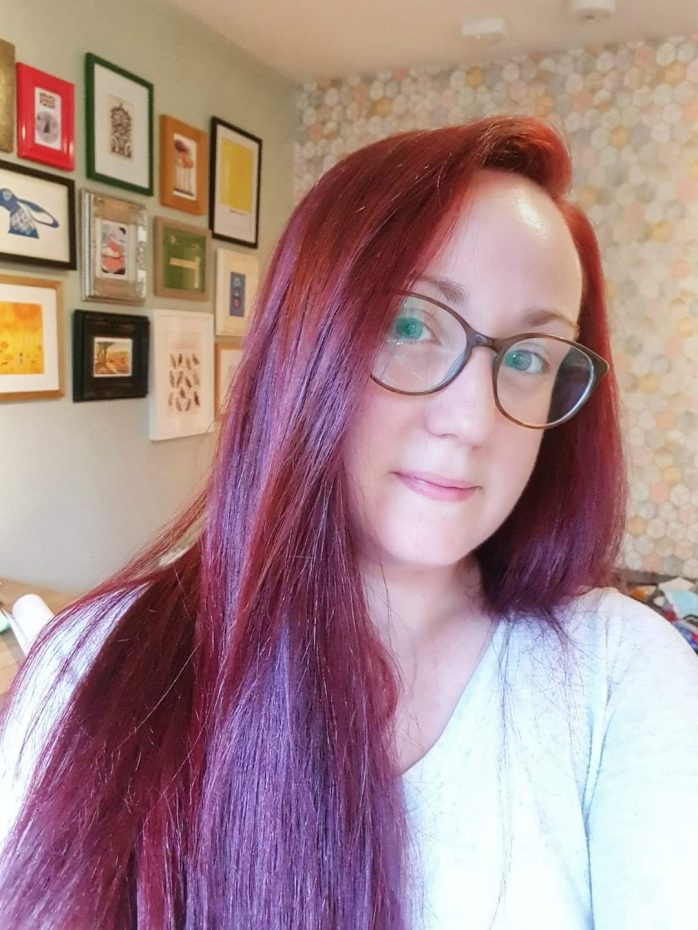 When I saw Kylie's post a few weeks ago welcoming newbie Eggs the first thing I thought was "wow, I can't believe that was me 12 months ago!" The strange vertigo-like feeling of time both whizzing by and standing still will be all too familiar to most of us by this point, lock-down life has been WEIRD no doubt, but for me personally the Power of Egg has made it more than a little wonderful too!
I'm not just talking about finding a community which has helped me cure the terrible smell in my washing machine, or given me countless recommendations for everything from photographers to roughcasters. You'll find all those things and SO much more (just be sure to use the search function first!) but I'm writing today *specifically* to encourage all you newbies (and maybe some anxious oldie Eggs) to embrace opportunity, put yourself out there, and USE YOUR MONTHLY BUSINESS POST!
Trust me, I know how daunting it is, especially if you're trying something new. Imposter syndrome? I definitely feel it! What if people hate it, or worse, what if people just don't care? What if I get the dreaded "nil points", become a like-less version of our doomed Eurovision entries?! I'm here to tell you, from experience – all of that self-doubt, fear, stress and worry exists in only one place: your own head.
Take me: back in January 2020, when coronavirus wasn't even a whisper in our lives, I had booked a 1:1 weekend course after seeing my first ever piece of professionally refinished furniture and thinking "I've got an old sideboard, let's see what I can do with it". It was never meant to be anything more than that, as my husband and I had just had an offer accepted on a hotel in the Highlands and were supposed to be taking it over in September. Then the world fell apart – we'd sold one business but thankfully weren't committed to taking over the new hotel (phew – bankruptcy avoided!) so we were left jobless and sitting between the cracks of any kind of financial assistance. Having just moved back to Edinburgh from the Isle of Arran, our future plans went up in smoke overnight. But we're pretty good at pivoting! So I decided to try and do a couple of wee pieces of furniture, maybe see if I could sell them. I did a little rotating card table, a chest of drawers and a coffee table, posted them to Marketplace…and waited…Turns out Marketplace is NOT the place for quality, handcrafted work!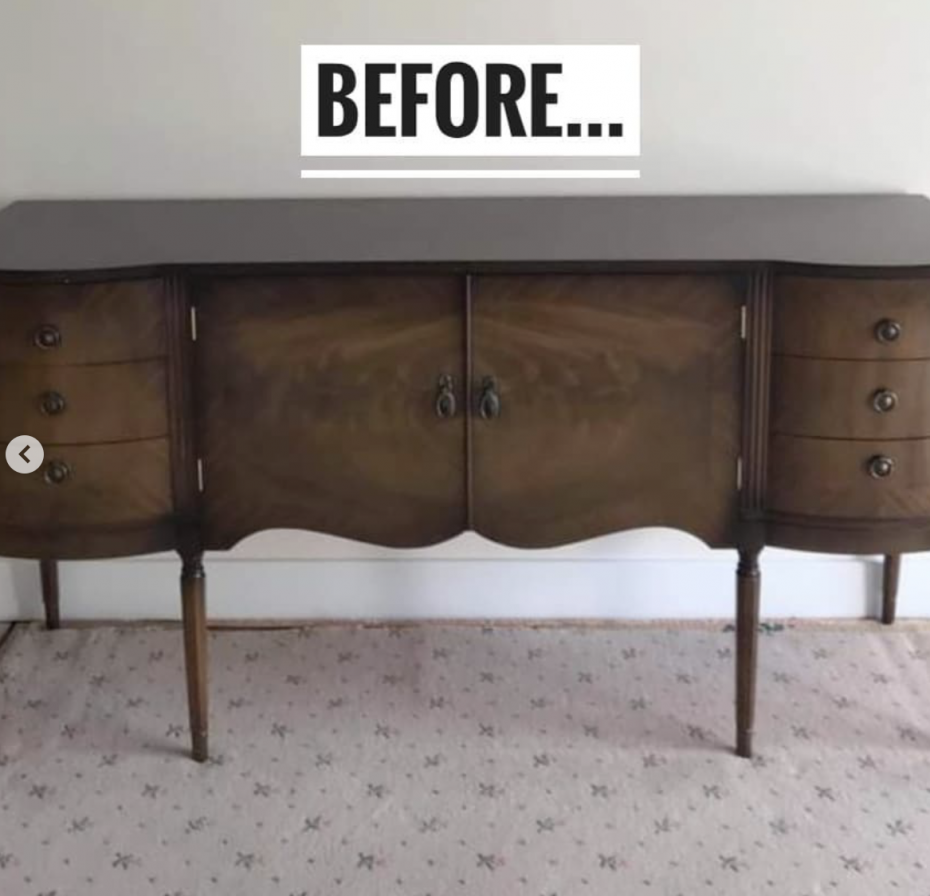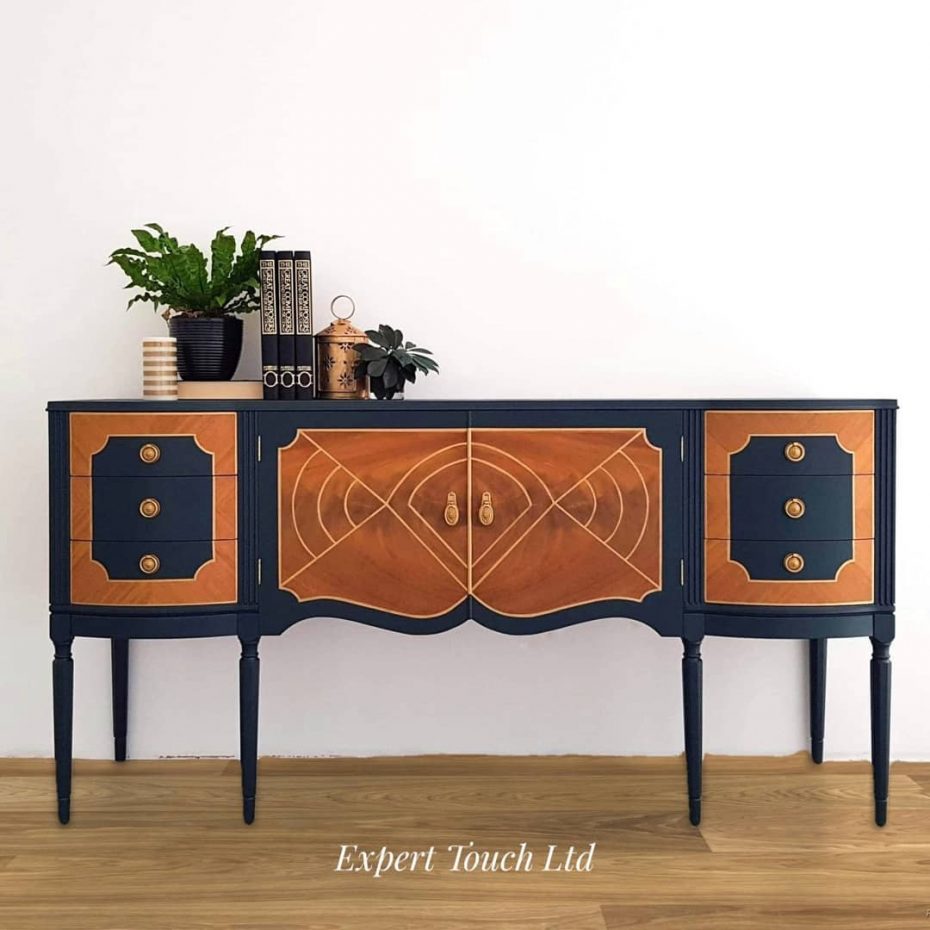 Then a friend asked me "why don't you join Egg?" I'd never heard of it before, but heck I needed a miracle at that point so I said "sign me up!" By this point it was June 2020 and I was really starting to lose hope, so when my acceptance to the group came through I got straight on there and flaunted my wares. I honestly didn't know what to expect, maybe 20 likes? A couple of enquiries? I didn't even get my hopes up to sell anything, no this was just about ripping off the band-aid and putting myself out there. Well, 120 comments and over 300 likes later, my phone just about overheated! I sold all the pieces I'd created, and had to rush out and buy a diary for all the commission requests that came pouring in! I've never looked back since then, and have had a waiting list ever since – it's honestly the most flattering thing that's ever happened to me, that people are drawn to my own unique style and choose to bring a bit of *me* into their homes!
So what can YOU do to give your Egg introduction the best chance of success? Here's my top 5 tips!
Solve a problem – you don't have to discover the meaning of life, or how to remove yogurt from velvet (though that wouldbe handy…) but if you can establish what it is about your business that solves a problem for other people, then you're onto a winner. One of the reasons my business has done so well particularlyduring this pandemic is that people have been stuck at home with pieces of furniture they no longer like, or that they've inherited and NEVER liked, and I'm able to transform that piece into something they LOVE designed exclusively for their home.
Offer value for money – this doesn't mean that your product or service needs to be "cheap", but rather it's about using the text of your post to show how your product or service is more than meets the eye. Is it multi-purpose? Can different members of the family use it (in different ways)? For me it's about clients being able to repurpose something they already own into something that's completely bespoke, for the same price as they'd go out and buy something mass-market off the shelf.
Speak to people's values – and communicate yours. Is there a particular ethical, social, psychological or environmental issue your product or service addresses? Talk about it! Other people will share your point of view and want to come along on that journey with you – when I refinish a piece of furniture it prevents it from ending up on a bonfire or in landfill, giving beautiful, quality pieces a whole new lease on life!
Show and Tell – "A picture speaks 1,000 words" is more true now than ever, so SHOW US what you do in the very best light, even if what you do isn't "tangible", see if you can find some imagery that speaks to what you do. Grabbing people's attention from the jump is key!
Know your goal – is it to make more sales, grow your followers, or just show the world that your thing is a THING? Write your goal down, write all your blurb, then step away, come back to it and cut it right down to your most salient take-away points which *hit your goal*.
If I can encourage you to do one thing then it'd be to pop that Inner Critic in a wee box today, and embrace a 100% "what's-the-worst-that-can-happen" attitude! Your business won't be for everyone (unless you've discovered a fool-proof cure for the hiccups!) but you will absolutely find a supportive, captive audience on Egg which will take your business places you can't even imagine right now. The fact that Covid forced me to think on my feet and start this entirely new business from nothing, doing something I didn't even know was a "thing" 18 months ago, and for it to have taken off like a rocket is, frankly, blowing my tiny mind. I've now had to hire an assistant (through Egg-Opportunities of course) to keep up with my workload! It's been a rollercoaster for my mental health since Covid began but what's kept me level is sitting back and looking at what my life is today, which is something I couldn't have imagined in a million years, and realising that everything works out for a reason. It'll work out for you too, you've just got to take that little leap of faith, and there's over 28,000 Eggs out there waiting to come along with you.
Expert Touch Ltd offers bespoke furniture refinishing and interiors styling services, as well as sourcing pieces to order.
Hazel Lightbody
@experttouchltd
EGG Membership Card Illustration
Join EGG Today
Become a member of EGG and enjoy a heap of exclusive benefits. You'll get access to Exclusive Offers, Events and your very own Digital Membership Card –  use it to discover great places in Edinburgh and connect with like-minded girls.
Pay Annually
---
£30
per year
Sign Up Now »