A venture into this digital world can seem overwhelming for any business. There are so many channels available it's difficult to pinpoint which one will work best for you, the important thing to remember is don't be intimidated by all this choice!
Here are some questions I hear most often;
I'd like a website, will it cost me a fortune?
Quick answer no! In this day and age there are lots of web builder platforms out there like WordPress, Shopify, Squarespace, Wix and more…. It's a lot easier to build your own – or just employ a web company to set up the basic structure for you. For many of these platforms you'll pay a monthly fee i.e. Shopify (great for e-commerce sites) is c. £20 per month.
What other costs are involved?
Domain name –  Firstly you'll need to decide on a domain name. Take a look here – https://www.kualo.co.uk/ (we love this company as they run their servers on 100% renewable electricity and offer amazing customer support). If you're selling carrots try some different variations i.e. we-love-carrots.com or carrots-rule.co.uk note: with multiple words hyphens are good for readability.
Hosting – Once you've bought the domain you can add hosting and you're good to go! Total domain and hosting costs per year should be around £70.
Do I need a logo and images before I start?
A lot of folk feel very strongly that they need a logo; often it's useful but not essential. Don't underestimate the time it takes to develop a logo and the gain. Personally I would concentrate on words and content (this is better for search engine indexing too). It's good to have an idea of colours and fonts to use consistently. Take a look here for inspiration – https://coolors.co/
There are lots of free images and photo websites if you're looking for stock pics. Our favs are: Unsplash , Pexels and Pixabay.
Content is key
Align your content and tone across the website and social media channels. For SEO (indexing by Google) content on the website is super important. If you can include a blog on your site this is a great way to continually generate new content. You don't have to do long pieces, just regular short pieces are very effective (great for sharing on social too).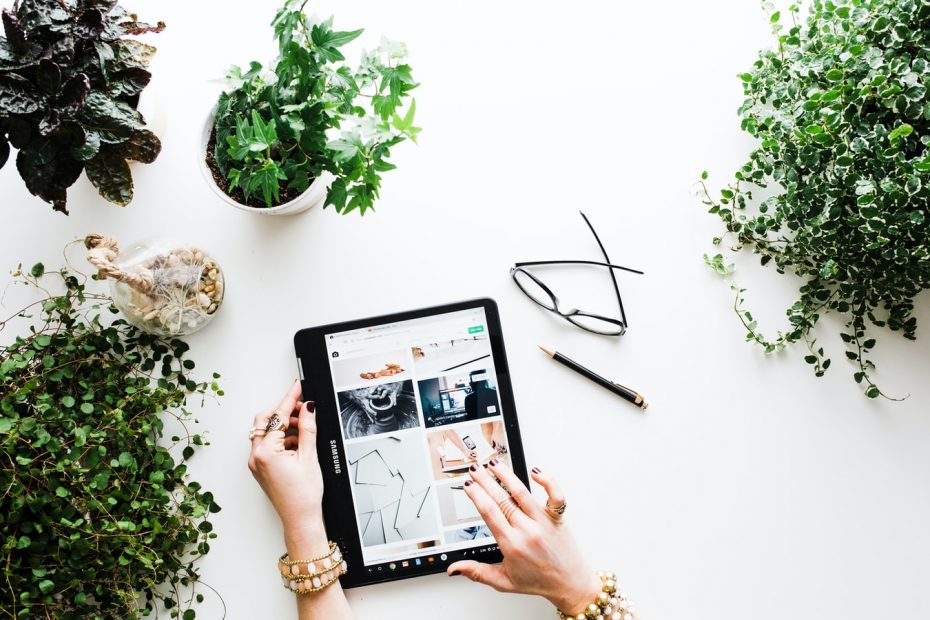 The website is live now what do I do?
The most important point! Don't rely solely on a website to promote your skills/product. Unfortunately these days it just won't get found (even with great page structure and descriptions). Be realistic about how many social channels you can run alongside your website and which one suits your business best. For instance in my job at The University of Edinburgh we use Twitter 90% of the time, for my Flasket venture the focus in on Instagram.
Social media takes too long, I'm overwhelmed
Following on from the above, start small. There are lots of social media scheduling platforms around so pre-plan. You can set aside a few hours a week for setting up posts. This means the feed is always populated and you can add other ad hoc content to top it up. It can be useful to have a theme linked to a day ie. Monday – environment / Tuesday – stockists / Wednesday – our team…
Also don't forget about other forms of digital comms like newsletters which are rated very highly for engagement. And remember to list your business in online directories in FB and on Google My Business.
Good luck with your digital adventure!
Mo x
Clare de Mowbray (Mo) is the Founder of  Mobo Media and Flasket.
EGG Membership Card Illustration
Join EGG Today
Become a member of EGG and enjoy a heap of exclusive benefits. You'll get access to Exclusive Offers, Events and your very own Digital Membership Card –  use it to discover great places in Edinburgh and connect with like-minded girls.
Pay Annually
---
£30
per year
Sign Up Now »