Feature
Making work work with LYNN HOUMDI
The last two years, possibly more than any others, have given us a new lens through which to view work and the space it occupies in our lives. Whether your home has become your office, you have been on the frontline of the fight against COVID in our essential services, have been furloughed or even made redundant, the interface between work and life has seldom been in such stark relief.
I don't believe that "work" and "life" are two separate things to be balanced on a set of scales. I am passionate about making work work around all the other commitments and enjoyments of life. If there's one thing COVID has shown our bosses, it's that we have plenty in our lives besides work that is really important to us.
My energy for supporting people – especially women – to find meaningful work that really works comes from my own experience of becoming a first-time mum aged 42. I jumped off a pretty steep career ladder as a diplomat and civil servant to move to Morocco to be with my now husband, Yassine. Once our son was one, back in Edinburgh, I started to look for work which was both challenging and compatible with my new role as a mum. I just couldn't fathom the chicken and egg of childcare and working hours. I decided to postpone the decision and invest in my own education. Twenty years after graduation, I went back to university to do a Masters.
While doing my Masters, I began to hear and read stories of other women in a similar situation – unable to find work that was commensurate with their skills, ambitions, and lifestyles. As I did more research, I realised that this was not just about mums. Everyone has moments where they need more flexibility, but once you have had time off – for whatever reason – or if you don't fit a certain 9-5 shaped mould, it is harder to find meaningful work. In addition to the practical challenges of making work work, the moments when we become mums, carers, get ill or experience bereavement often cause us to question our values. For many women this leads to a crisis of confidence, or a sense of no longer fitting in. In my case, it made me determined to make change.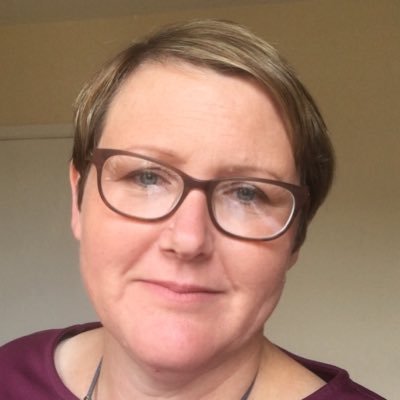 At the start of this year, I launched The Talent Loom – a platform for collaboration for making work work. My first project, Making Work Work – for Women Returners, was the culmination of two years of planning, dreaming and researching. I partnered with Challenges, an Edinburgh-based social enterprise. Our 8-week online pilot programme supported 16 women to develop the confidence, skills, networks, and a professional accreditation to make empowered transitions back into work following a career break. We helped them to find confidence in their own abilities to help create a work-life blend which suits them and their families. For some of our participants, this meant stepping back into a sector they left; for others this was a point of pivot into something new, and some of them are now looking to develop projects or business ideas that emerged during the programme. Over 805 of the women are now working – as employees or for themselves. They have rebuilt their confidence and networks and are working on their terms. Around one quarter of participants were EGGs – we couldn't have delivered the programme without the power of EGG! Participants had this to say about the programme:
"Making Work Work made me realise my hidden potential."
"I only now start realising that work can be fun, can bring connection and self-growth instead of my previous perspective of heavy, boring, overwhelming, competitive and losing myself along the way…I am getting eager to step back into work and give of myself to others!"
"This course has given me increased confidence in my ability to re-enter the workplace. It has reignited my ideas and enthusiasm for searching out fulfilling opportunities that are meaningful to me and reflect my values."
In October 2021, we received Scottish Government funding to scale up Making Work Work – for Women Returners. Over the coming months, we will support 125 women across Scotland, who have taken a career break, to make work work for them. The application window is currently open for training starting in the new year. If you have had a career break of 6+ months and want to find or create work that works for you, come and join us!
Earlier this year, I launched my second project, Flexible Working Scotland, which is a Facebook community for anyone who seeks to create a work-life blend that is fulfilling and meaningful. Through this group, I want to support anyone for whom the Monday-Friday, 9-5 doesn't fit. Over half of Scots want to work more flexibly. And although employers increasingly recognise the value of flex, currently only around 20% of jobs are advertised as flexible. Through our Facebook community, I want to help people to find and create flexible work while proving to employers the demand for and positive impact of flexible working options.
Isn't it time we stopped ignoring that people have lives outside of work, stopped pitting work against life in pursuit of an ever-elusive balance, and started making work work?
If you are interested in flexible working, please join the group: https://www.facebook.com/groups/flexibleworkingscotland
If you are interested in joining the Making Work Work – for Women Returners programme, see: https://thechallengesgroup.com/home/our-work/makingworkwork/
Follow The Talent Loom on Twitter: @talentloom
EGG Membership Card Illustration
Join EGG Today
Become a member of EGG and enjoy a heap of exclusive benefits. You'll get access to Exclusive Offers, Events and your very own Digital Membership Card –  use it to discover great places in Edinburgh and connect with like-minded girls.
Pay Annually
---
£30
per year
Sign Up Now »