Feature
Let's Talk Cancer
According to Cancer Research UK, a staggering one in two people in the UK will be diagnosed with cancer in their lifetime. It's the cruellest of diseases, indiscriminate in who, when or why.
On World Cancer Day, and in celebration of this international day that raises awareness and encourages people to take action, we've spoken to some EGGs who've bravely shared their experience with cancer and their advice to others.
Cancer Research UK and other charities are asking people to show their support for life-saving research by donating. For many, it's thanks to research that more and more people survive cancer or live for longer. But as these EGGs reveal, emotional support charities are just as valuable.
THE AFTERMATH
Mum of three Sarah Johnston, 41, was diagnosed with a rare and aggressive Non-Hodgkins Lymphoma in 2019, just months after the birth of her daughter. It started with a lump in her neck in June and by her diagnosis in September she was stage four.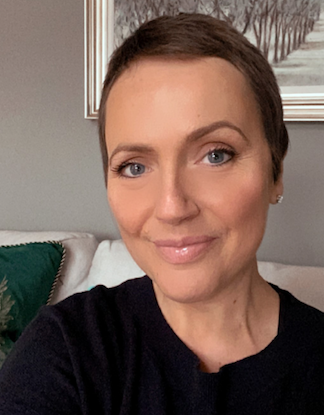 "I knew I had cancer before I was officially diagnosed. The four month wait whilst they ran tests and biopsies was petrifying and mentally challenging. Yet when I was told, I was stoic. Not one tear – even when I had a 50/50 chance of making it. It's surreal looking back now. I was just ready for the fight of my life, the fight for my life.
"Treatment for lymphoma is indescribably horrific – three consecutive days of potent IV chemo every three weeks. I had six rounds and became seriously unwell with neutropenic sepsis, a life threatening condition where the body doesn't have enough neutrophils to fight off any infection, each time. So every three weeks I was hospitalised for up to five days.
"I never talked about how I felt or what I was going through. I never revealed how angry I was that life had dealt me this card – denied me that bonding time with my daughter, kept me away from my children, devastated my family."
Sarah's treatment was followed by a stem cell transplant in March 2020 to kill off any microscopic traces of lymphoma and grow a new immune system.
"I underestimated how tough the transplant would be. I was also totally alone as COVID struck and I couldn't have any visitors. I missed Mother's Day, my daughter's first birthday, my wedding anniversary. I felt incredibly flat."
She was home by May and in July received the news she'd made it to remission. Yet weeks later Sarah found more enlarged lymph nodes.
"That was the first time I broke down. I felt cancer just wouldn't leave me alone, it wouldn't allow me a second chance. I struggled emotionally and mentally – even when scans came back normal. I've since found more enlarged lymph nodes which have also come back normal but I can't seem to reset my brain. Instead of living life to the full, I became angry and anxious."
In the end Sarah sought help from Maggie's Centre and the team of psychologists.
"Dealing with cancer is so traumatic – it haunts you and that experience doesn't leave. You endure so much and supress so many emotions. I always said it I made it to remission I'd thrive, not survive…and I need to learn to do that."
Sarah's advice – Listen to your instinct. If something feels wrong, push your GP for tests. The earlier you catch it, the more treatable it is.
THE RIPPLE EFFECT
When Amy Howard, 41, was diagnosed with stage four Non-Hodgkins Lymphoma in May last year she was numb with shock. Her coping mechanism, like many others, was to deal with her treatment as if it was happening to someone else.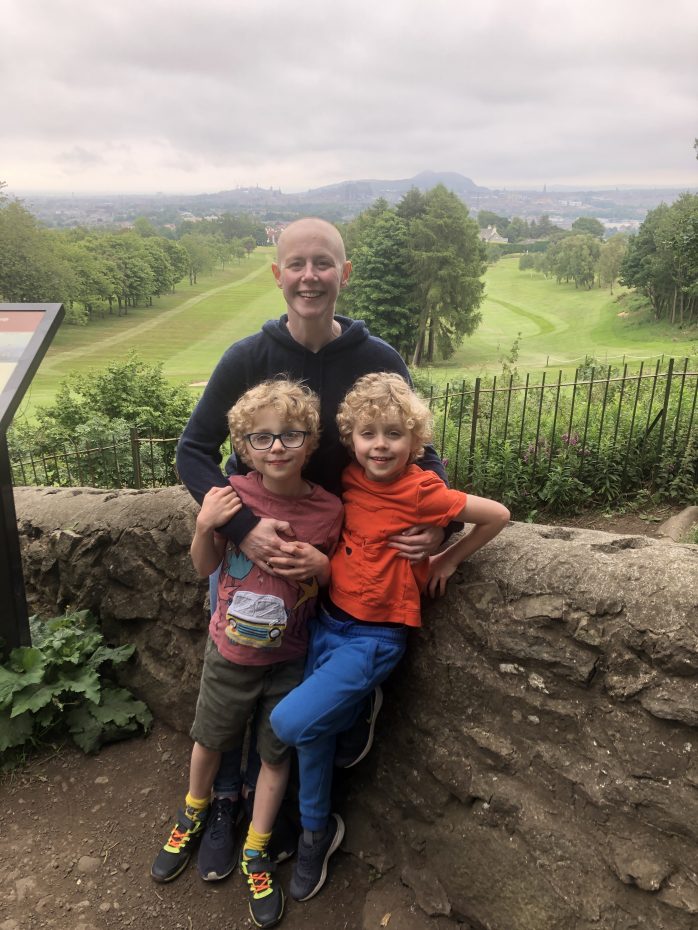 "Treatment was a gruelling six rounds of R-CHOP chemotherapy, one every 2 weeks – the first round involved a 5 night stay in the Western and 3 subsequent rounds involved hospital stays. And in September I had 15 rounds of radiotherapy."
A PET scan in December to determine whether the cancer was gone proved inconclusive and Amy has the agonising wait until next month to see what a further scan reveals. "I had really hoped to be in remission in December and be able to leave cancer in 2020 but actually think this experience is never going to really leave me but that I'll live with it as part of me."
And her experience has also impacted her family more than she could have realised – especially one of her 8-year-old twin sons.
"By August we realised that the emotional impact of my cancer was really affecting one of our twin boys. He was angry, emotional and it's taken a lot of support from his school to get him back on track. However, I fear it's something that's never really going to go away and that the effects my cancer and the pandemic have changed him permanently.
"I don't think any kid should ever have to stare down the barrel of their parents' mortality – I certainly didn't and was lucky enough that all four of my grandparents made it in to their 90s. I thought we were genetically bullet proof but since my diagnosis in May, my uncle was diagnosed with Oesophageal cancer and my cousin with breast cancer in November. So it's no surprise that is has had an impact on my boys.
They've always been cuddly kids but I do feel they cling on to me harder when saying goodnight now. They both know far more about different types of cancer, the lymphatic system, cells, chemo drugs and radiation than any 8 year old has a right to."
Support charities like Maggie's have proved a lifeline for people like Amy, not only for the patients but their families too.
"On a visit to Maggie's my boys asked really insightful questions that I don't think they would have brought up with just family members, they needed to speak to specialists who understand cancer inside out too. We are so lucky to have the Maggie's centre here in Edinburgh."
Amy's advice – "No symptom is too small to check out! I wish I'd acted sooner. My chemo might have been less gruelling if I'd caught it earlier and the main tumour smaller".
 THE FIGHT FOR NEW RESEARCH
 When Lisa Fleming, 37, was diagnosed with breast cancer back in 2017 she was dealt the devastating blow that it had already spread to her bones and brain. Known as secondary breast cancer, this is when the primary cancer moves to other parts of the both. It is incurable.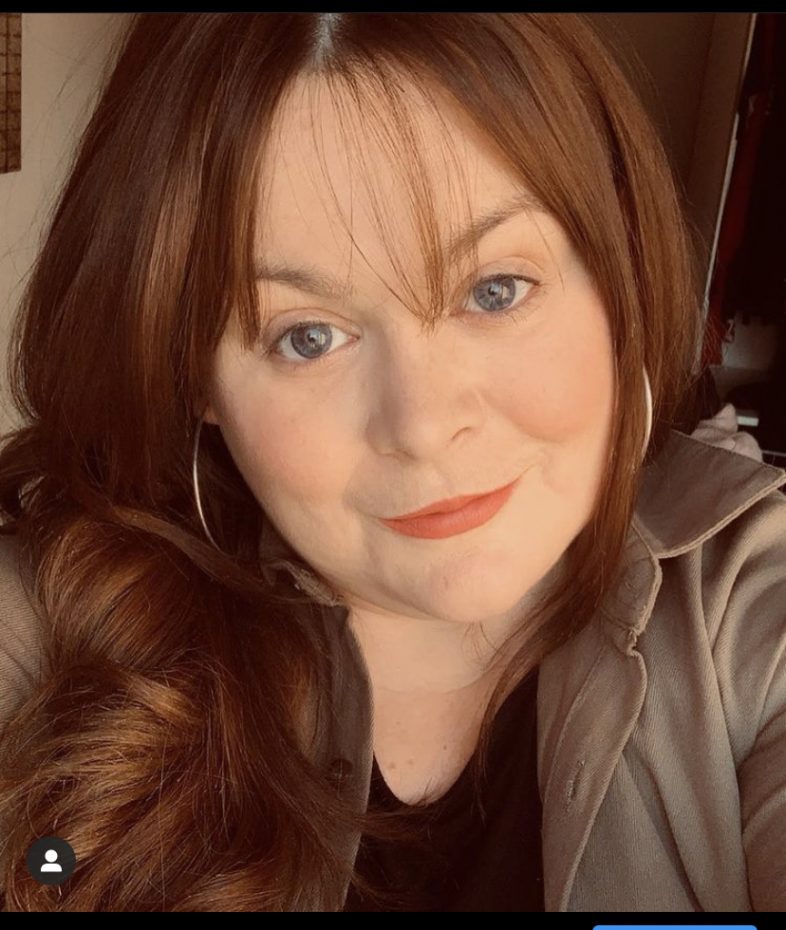 "It was a time I still feel numb thinking about being diagnosed and being told it was incurable. In fact, I was told I might not make it to that Christmas. I started reading into secondary breast cancer medical research and found only approximately 5-9% of the 'breast cancer money pot' goes to secondary, which I felt was so wrong. Secondary breast cancer should count, we should matter. I decided that I wanted to do something about it and launched my own charity, Make 2nds Count, in 2018. We focus on funding vital research, support and education projects within the field of secondary breast cancer."
Lisa believes research funding charities, like Make 2nds Counts, are crucial to fighting cancer and finding cures. "I don't think there is a strong enough word to describe just how vital these charities are. Without their existence and financial support we will not find a cure. Women (and men) like me will not see their children grow up. We need to make a change to let us live."  
"To date I have had 13 surgeries and still remain on weekly chemotherapy and hormone therapy. I will be on treatment for the rest of my life. In terms of prognosis, I don't want to know 'how long' until there is nothing else they can do."
Her wish for the future of cancer? "A cure. I want to see my son grow up. We can only do this by continuing to fund vital research and shout as loud as we can to increase awareness."
Lisa's advice – "Take five minutes to check yourself – it literally could save your life. Make sure you familiarise yourself with the signs and symptoms of secondary breast cancer too. These can be found on the Make 2nds Count website."
For more information visit www.make2ndscount.co.uk
THE UNIMAGINABLE
Leighanne Baird-Sangster, 41, lost her wife Gill last year to melanoma skin cancer having previously been diagnosed "cancer free" in 2013 following surgery.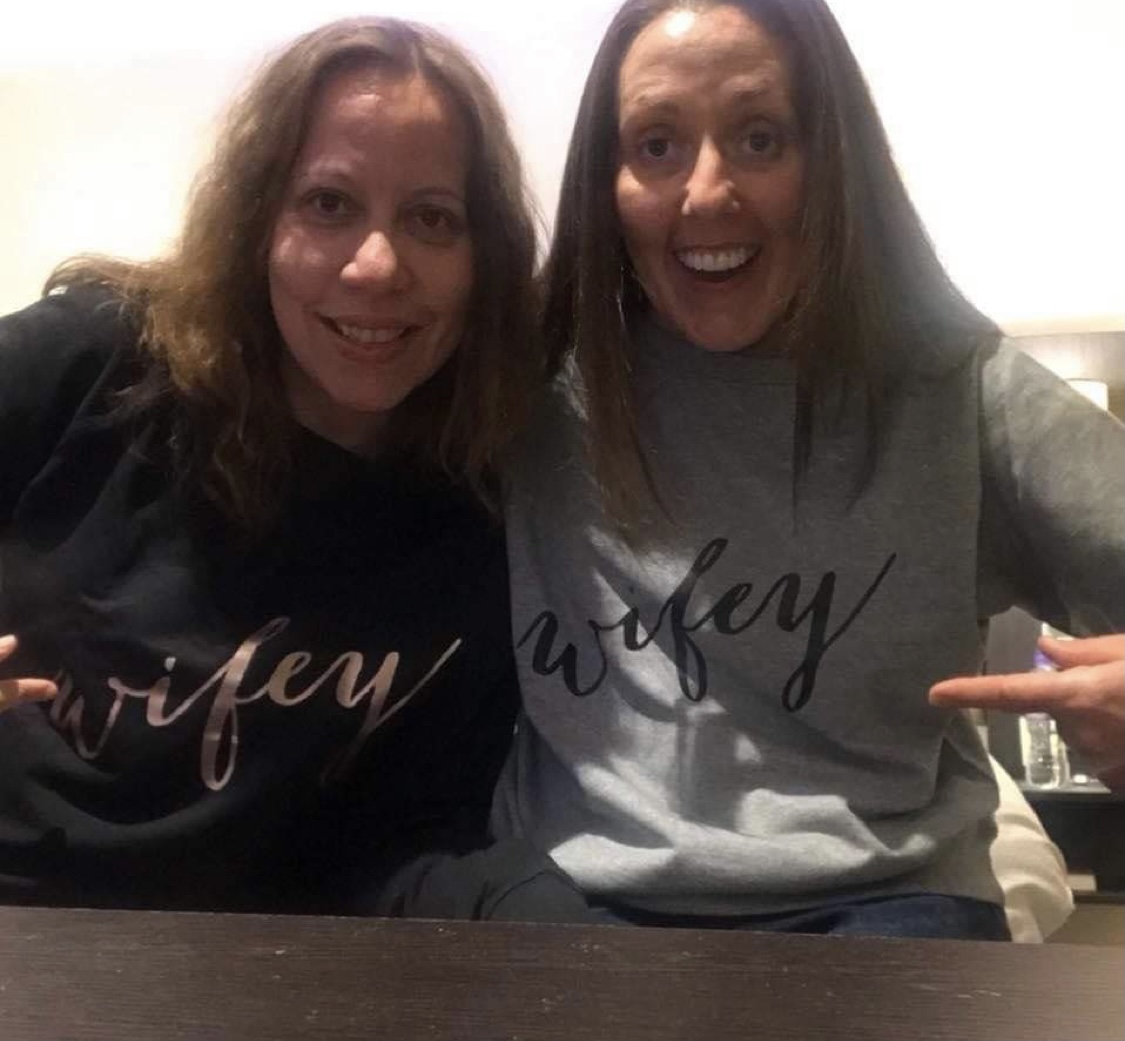 "We were told that if it returned (there was a 50% chance it would), it would be terminal. Did we ever consider that she could be part of the 50%? Not once.
"But in February 2019 Gill was suffering horrific headaches and sinusitis that didn't shift. Thankfully a doctor at her surgery who we had never seen before referred her for a CT scan and said if it got any worse to go straight to hospital. That same night we were in A&E."
Scans revealed Gill had seven brain tumours, six tumours on her liver and one on her lung.
"We were told that it was treatable but not curable. I remember being in that room and thinking I must be misunderstanding so we both asked: was this terminal. The answer was yes. Gill was given a prognosis of 1 year and the bottom fell out of our world.
"We were devastated, we didn't eat properly for weeks. We cried what felt like constantly and had to discuss, organise and document some really difficult things like do not resuscitate orders, end of life wishes, living wills, actual wills, what we both wanted for the time we had left together and what Gill wished for my future without her. It was the start of what will always be the worst time of our lives."
Life prolonging treatments, online support groups and Maggie's soon helped the couple feel more positive.
"Maggie's, Westerhaven Cancer Centre and Melanoma UK helped us significantly in coming to terms with Gill's diagnosis. Their value is immeasurable. Gill had counselling at Westerhaven to help her through diagnosis and treatment and I've had bereavement counselling with them. There are no words that can ever fully explain my gratitude to these charities."
The one thing Leighanne wants for all future terminal patients and their families is more life prolonging treatments – and funding for research into them.
"When Gill was given diagnosis in 2013 there was no treatment available. When she was diagnosed terminal in 2019, thanks to research there were life prolonging treatments. The targeted therapy allowed us to make summer 2019 our "summer of making memories". We watched Andy Murray and Serena Williams on Centre Court at Wimbledon. We stayed at Gleneagles, Archerfield and Cromlix. We saw Pink, The Spice Girls and Florence and the Machine in concert. We renewed our wedding vows surrounded by all our wonderful family and friends. Gill got to see our puppy turn 1."
After 14 months, treatment stopped working. Within weeks she had gone from playing tennis and doing light workouts at the gym to lying unresponsive in a hospital bed.
"At 3am on Thursday 21st May 2020 I held her hand as she took her last breath. She absolutely lived with cancer like she said she would. It was a privilege to be there with her and getting to love and be loved by her will always be my greatest achievement."
Leighanne's advice – "You know your own body better than anyone. Check yourself routinely for any kind of lumps, bumps or unusual changes in your body. Get yourself checked out if you're concerned, early diagnosis can be lifesaving."
THE LIFELINE
Lynne McNicoll launched children's charity Its Good 2 Give, which provides support to the whole family, back in 2010 and has seen first-hand the importance of emotional and practical throughout cancer journeys.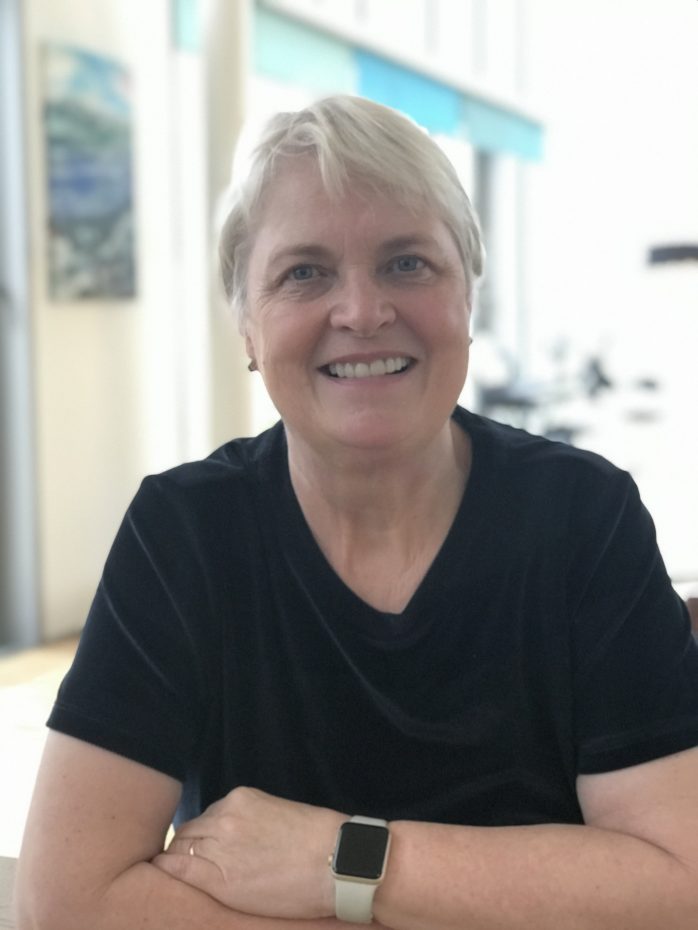 "I've seen how treatment splits families up – one parent stays in hospital with the child and the other continues to work and juggle other responsibilities including any other children they have. Treatments themselves can be very harsh and hard for parents to watch their child in pain. These charities are so important because they tell the person and their family that someone is thinking of them, is there to help them. That they are not alone."
And it was Lynne's own cancer experience in 2015 gave her a deeper understanding of the nuances of a cancer journey. "It was not a period I would want to repeat. It was emotional support from friends that got me through it. I cannot overstate how important small kindnesses can be and they inform my life and work now very much."
It's Good 2 Give provides regular and ad hoc support, in partnership with hospitals, to support each young person's cancer journey. There is also The Ripple Retreat, a purpose-built, restful place, on the shores of Loch Venachar, for young cancer patients and their families to take a short break together. This year sees the investment in two psychologist posts for five years to support the mental health of young cancer patients in the Sick Kids in Edinburgh. All of this has been achieved because of donations and fundraising efforts.
Lynne's advice – "Know your body. If any changes worry you, get them checked out. Early diagnosis might mean kinder treatments and ultimately mean you are free from cancer".
EGG Membership Card Illustration
Join EGG Today
Become a member of EGG and enjoy a heap of exclusive benefits. You'll get access to Exclusive Offers, Events and your very own Digital Membership Card –  use it to discover great places in Edinburgh and connect with like-minded girls.
Pay Annually
---
£30
per year
Sign Up Now »