Feature
Greener Gardening with Dobbies
Rounding off Sustainable September, we're delighted to share Dobbies expert guide to nurturing a healthy, sustainable garden, as a new survey reveals the importance Scots place on environmentally-friendly products and practices!
Enjoying the benefits of gardening and being in nature has many positives, for both our physical and mental wellbeing. Not your average garden centre, Dobbies wants to inspire everyone to get outside – and not just for the health of gardeners, but to nurture healthy gardens too.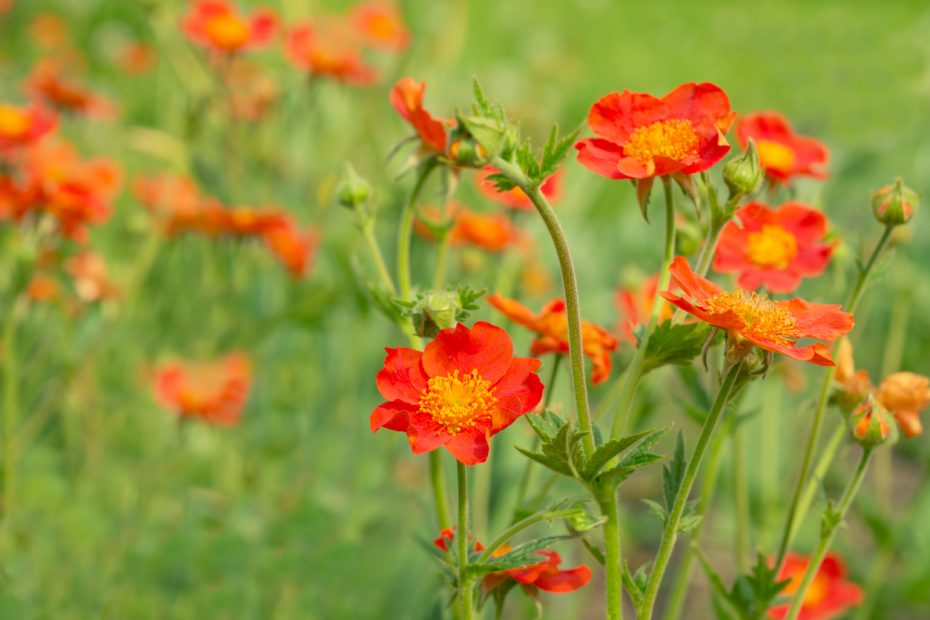 As part of the UK's leading garden centres #sustainabledobbies pledge, the experts at Dobbies are on a mission to emphasise the importance of soil health, deliver environmentally friendly practices, eco-conscious products and provide sustainable solutions.
Taking steps to a more sustainable future, Dobbies is passionate about showcasing to gardeners, of every age and skill level, how we can all play our part to help nurture the nature on our doorstep. With a target to be peat-free by the end of 2021, you can now find Dobbies own brand peat-free compost in-store.
As part of their sustainable mission, Dobbies has recently launched a three-month trial of the UK's first compost packaging recycling scheme. Partnering with Evergreen Garden Care to roll out the initiative in 10 stores, garden furniture will be created from the recycled material and donated to Greenfingers, a charity that creates green spaces for terminally-ill children.
A new survey conducted for Dobbies uncovering consumer attitudes and opinions on sustainable gardening has highlighted the importance Scottish residents place on environmentally friendly products and practices. The Censuswide survey has revealed that:
7 in 10 (70%*) of Scots make a conscious effort to recycle
43% of Scottish adults agree they have made significant changes to their lifestyle to lessen their environmental impact, as a result of the coronavirus pandemic.
Over half (56%) of Scots said using peat-free compost is important to them
42% of Scottish respondents said using environmentally-friendly gardening products is important* to them, rising to 65% when combined with those who said very important.
Nearly two-thirds of adults in Scotland (64%) said using environmentally-friendly pest control products is important to them
What's more with in-store recycling initiatives and even more sustainable products, Dobbies is on hand to help conscious customers create greener gardens this summer and beyond.
Horticultural Director at Dobbies, Marcus Eyles commented; "From encouraging garden wildlife, to using greener gardening products, there is plenty you can do to help the environment around us thrive. Gardeners are so close to nature – working with the seasons, working with the soil and the wildlife in their gardens, it's in all our interests to look after nature and give it a gentle helping hand. Working from the ground up is a good place to start, as healthy soil means happy plants – and a more sustainable world."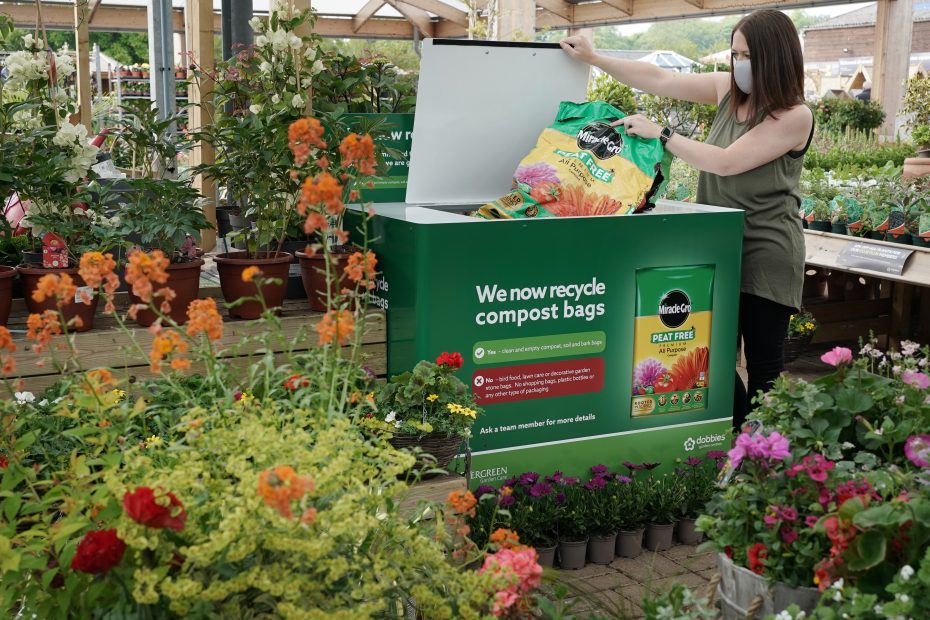 Photography credit © Stewart Attwood
Soil health…Marcus's 5 steps to supercharge your soil
To a degree, gardeners have to play the hand they're given. There's not much you can do to affect the dominant soil type of your garden, whether it's clay, sand or a loamy mix. But you do have power to improve your soil's structure. Adding organic content over time is the best way to nourish soil so that it collects the vital nutrients your plants need, while efficiently draining away surplus water. Natural ways of nourishment are always best. That way, the planet benefits while your plants enjoy the best possible chance to flourish.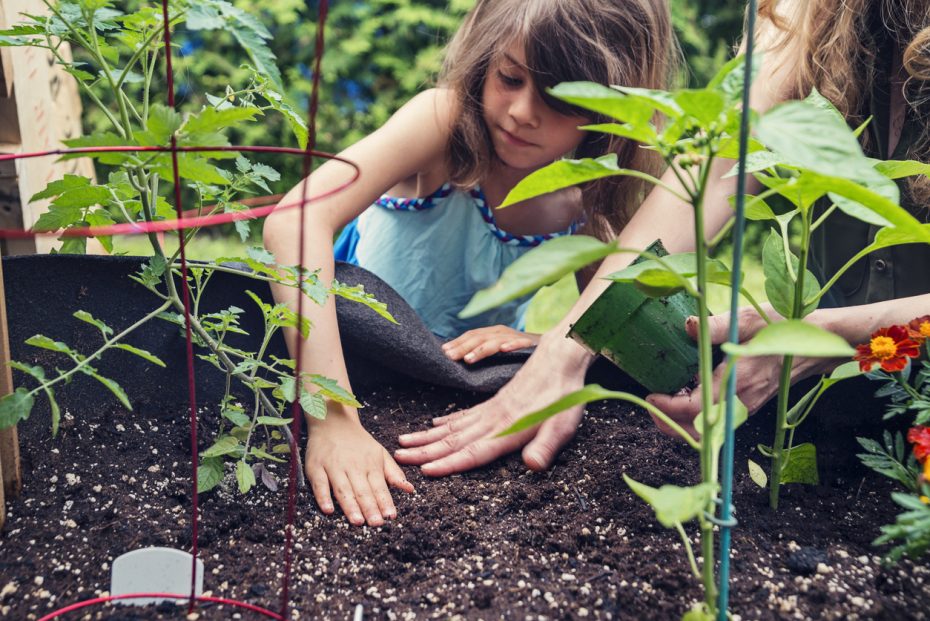 Make compost
Home composting is a free and satisfying way to improve your soil. If your soil is sandy, compost will add bulk; if it's clay, compost breaks it up. Almost any garden can fit a compost heap or bin. Use roughly equal parts 'greens', such as weeds, grass clippings and vegetable peelings, and 'browns' – paper, card or pruning's.
Preserve peat
Peat was a traditional ingredient in commercial compost. But in recent years concern has grown about vanishing peat habitats. Left in place, peat stores carbon and protects against climate change. Highly effective peat-free compost options are now available. At Dobbies we're doing our bit with a range of new peat-free products. We aim to be 100% peat free in relation to bagged compost by the end of 2021.
Attract worms
For soil health, worms are your friends. They eat rotting organic material and provide natural fertiliser. As they burrow, they create routes for oxygen and water to reach plant roots. Adding manure or compost will make your garden attractive to worms.
Grow manure
'Green manure' is the term for plants that you simply chop down after they've grown, leave to wilt and then dig into the soil. There, they release vital nutrients. Good manure plants include buckwheat, fenugreek, mustard plants and crimson clover.
Use liquids
Liquid fertilisers support plants at critical times, such as after they've been transplanted. They're useful in container soil as well as beds and borders. Don't overdo them – they're at their most useful when your plants need a boost.
Did you know – Dobbies are focused on providing a safer range of pest control products, to reduce the impact on beneficial garden insects and wildlife. We do not stock weedkillers that contain glyphosate or slug killers that contain metaldehyde, and rodenticides have been delisted.
Rewilding – Encourage garden wildlife with bee and butterfly-friendly mixes of wildflower seeds. With seed packs from just £2.49, it's a very cost-effective way to create wildflower area that has a cottage garden feel, as well as helping important pollinators.
A growing sustainable range – New to the range this year, Dobbies is delighted to launch Bloomin Amazing™, an organic and environmentally friendly soil enricher. Available instore, customers can purchase the peat-free product, caring for both their plants and the planet. Committed to sustainability, Bloomin Amazing is a no-dig, peat-free mulch, easy feed and soil conditioner all in one. Produced in the Dorset countryside, the unique 3-in-1 product has a minimum carbon footprint and is made entirely from a by-product of the UK's first commercial biomethane generating plant.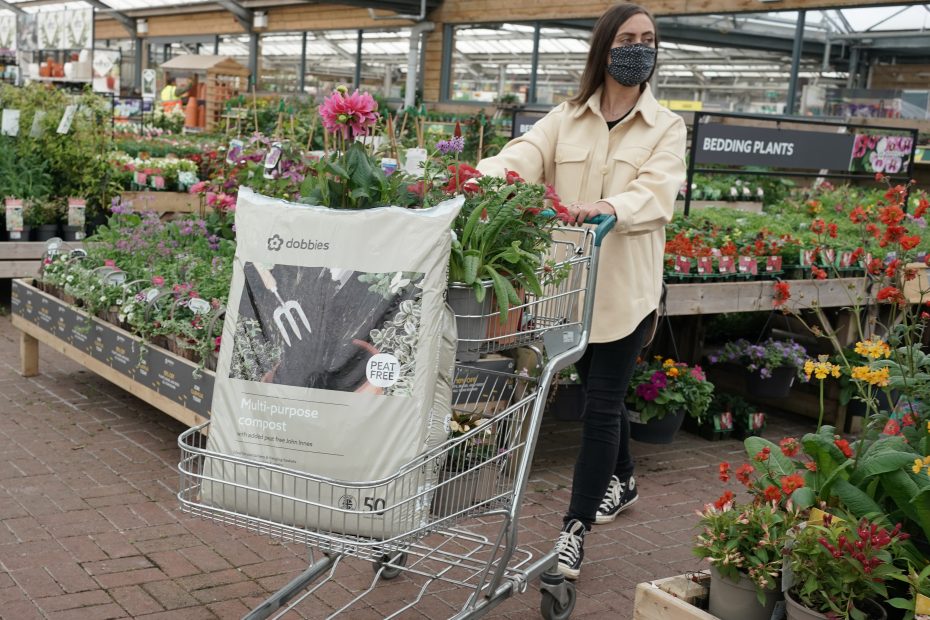 Follow and support Dobbies sustainability campaign using the hashtag #sustainabledobbies
Find out more information about Dobbies sustainability policy
Listen to Dobbies Sustainable podcast
EGG Membership Card Illustration
Join EGG Today
Become a member of EGG and enjoy a heap of exclusive benefits. You'll get access to Exclusive Offers, Events and your very own Digital Membership Card –  use it to discover great places in Edinburgh and connect with like-minded girls.
Pay Annually
---
£30
per year
Sign Up Now »