Feature
Briony Helen's Lockdown Diaries
We couldn't let today pass without an almighty shout out for Briony Helen. She's our latest EGGy Hero and if you haven't seen her daily Lockdown Diary posts, then you are missing out on daily smiles.
Briony started her doodle a day for lockdown on day 4 and we are delighted that she's kept going.  As well as documenting her own days with her doodles and anecdotes of daily daft occurrences, Briony has been documenting some EGG-scapades too. A day in the life of Natalie Little….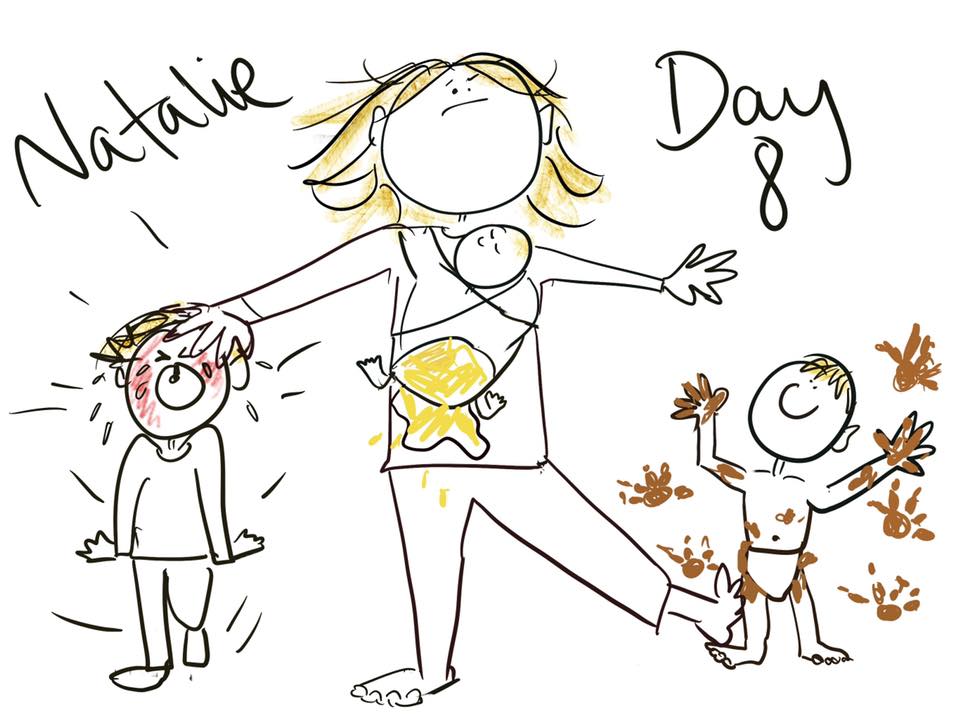 Day 13 is a corker, the first day we've woken up, looked at our phone, and laughed out loud.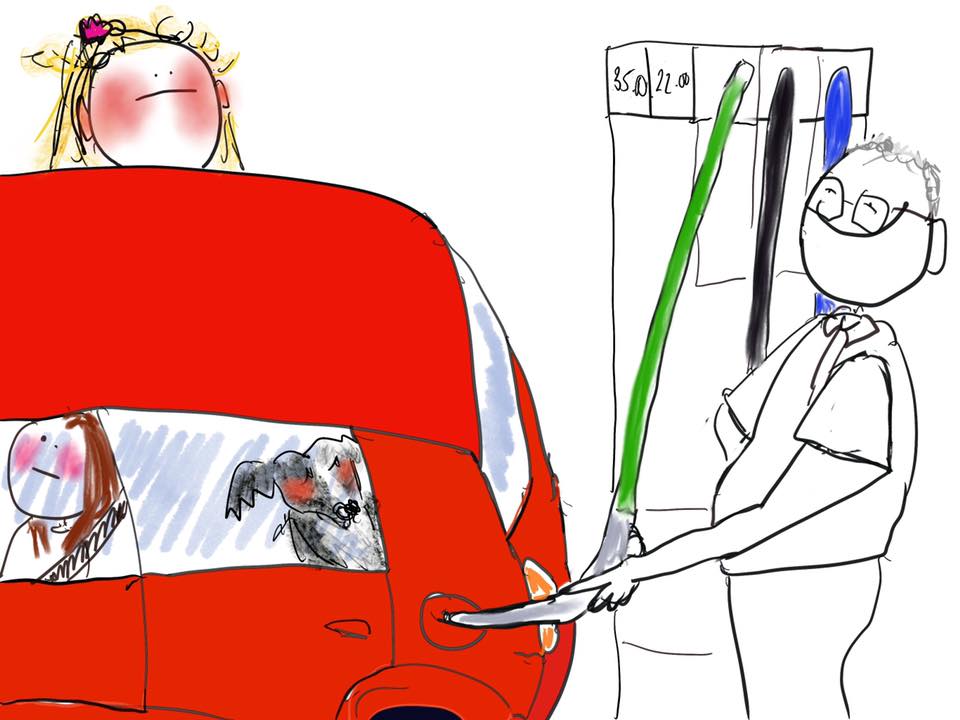 I have a mysterious niche habit in life of creating mortifying situations in petrol stations and yesterday was crowning glory. Having not used car for much time (and being disorganised person who likes to live life on edge) petrol gauge was in the bottom of the red so decided after trip to Tesco it was finally time to fill it.
Must have been in some sort of out-of-house euphoria, heightened by pumping CC's birthday mixtape tunes in car and forgot myself and the set up of own car. Arrived at petrol station only to find, after selecting pay at pump and putting in card, that my petrol flap? (real name unknown) was on wrong side of car. Decided to seek clarification on moving to new pump from man in "the kiosk"  ("shop" but will let them have their petrol-sation language).
Approached kiosk and shouted through glass that I am parked at wrong side and can I move to new pump when have already put card deets in?
Simple question will get simple answer right?
Wrong.
Man in Kiosk shouting inaudible directions back. Man in kiosk indicating the pump will stretch. (It will not – tried already – know I will pull whole hose off and start petrol station explosion. Is my luck). Man shouts he will COME AND DO IT FOR ME… lord! how to manage this unnecessary gallantry in times of social distancing?
Try to shout useful phrases such as "stay safe in kiosk" "is no need" "will move car". But no no, out Les comes. Desperate for the human interaction I'd imagine. Felt like was in zombie movie and wanted to drop kick Les in the face despite his good intentions. Was also mort.if.ied. Much awareness on my part of holding up kiosk queue. Entire "forecourt" (another odd word existing only in petrol station land) was watching as Les slow motion bursts from kiosk and advances towards car shouting "issss iiiiiit UUUUUNLEEEADED yeeeeah?"
To which I slow motion respond "YEEEES PLEEEEASE". Am now complicit in bizarre petrol station chivalry. Have accepted it! Whole petrol station now staring agog – Who is this lady with crocodile clip in hair demanding that poor Les from kiosk fill her tank?! they must be thinking. "Does she think she is on holiday on Greek Island?" "Does she think we have been transported back to the 50's". Was so embarrassed got into car and tried to move it closer to pump. Almost reversed over Les. CC told me to stop – was making it worse. Ass of car now at odd angle. CC and I staring straight ahead. Mort. Then, bound by life's rules of politeness, felt need to get out of car and make small talk with Les over roof.
If I don't I will look like petrol station princess, Les a slave. But if I get out Zombie Les might cough on me, or me on him. Is a car even 2 meters? Brain in melt-down. What does one do in Zombie films when one does not want to appear rude to the zombie. Maybe I'm the zombie. What would Brad do? Queue ever growing. I have taken Les from kiosk duties. I get out, the need to be polite is too strong too fight. I make small talk from other side of car. Tank filling ordeal finally over and I make apologetic waves to other petrol patrons. Soul has vacated body (self preservation) so when body tries to drive off it drives into NO EXIT lane, then over corrects and heads towards car wash. CC staring at me mouth open. CC repeating "no, not that way". Briony's body requires to do 360 in centre of forecourt. Les stares aghast from kiosk then just lowers himself out of view like that elevator trick. Les? Kindly man in waiting vauxall points me to elusive exit.
Home. Where I added Tesco Musselburgh to list of petrol stations to which I can never return.
sooooo, that was my Sunday.
How was yours?
THANK YOU Briony for providing much needed light relief and describing your days in ways that are keeping us smiling.
You can also follow Briony's illustrations over on Instagram @Brionyhelenillustrations
Go give her a follow x
EGG Membership Card Illustration
Join EGG Today
Become a member of EGG and enjoy a heap of exclusive benefits. You'll get access to Exclusive Offers, Events and your very own Digital Membership Card –  use it to discover great places in Edinburgh and connect with like-minded girls.
Pay Annually
---
£30
per year
Sign Up Now »