Feature
Employment Law with Anderson Strathern
This month with Anderson Strathern we put the spotlight on employment law and the questions you've been asking as both business owners and employees.
Whether you're the employer or the employee, run a small business managing your own employees or are part of a multi-national company, employment issues at work can be highly stressful. And that's before any of the added challenges COVID-19 has placed on businesses and employees today.
From maternity and paternity rights, unfair dismissal, redundancy, grievances, workplace discrimination and bullying to disciplinary processes, whistleblowing, defending employment tribunal claims and much more, employment lawyers can help with pragmatic advice and a wide range of specialist services. They can even navigate the post pandemic workplace with rights on flexible working, COVID vaccines and long COVID issues which could result in disability discrimination
Our legal partners, leading Scottish solicitors Anderson Strathern, have a dedicated team of experts in all aspects of employment law. And so, this month it was only fitting that legal expert Mandy Armstrong answers the key questions you've been asking.
NO JAB, NO JOB?
Whilst there's a great deal of optimism and hope surrounding vaccine programme rollout, others feel a sense of anxiety over a vaccine that has been produced at a quick pace.  As a result, many employers will undoubtedly face the issue of employees who do not want to receive the Covid-19 vaccine.
This is new territory for everyone, and there's no COVID-19 vaccination regulation in place. It's also a complex issue. The law states that employers are obliged to take reasonable steps to reduce any workplace risks, in accordance with the Health and Safety at Work Act 1974. They also have a common law duty to take reasonable care for the safety of their employees – this involves a duty to see that reasonable care is taken to provide them with a safe place of work, safe tools and equipment and a safe system of working.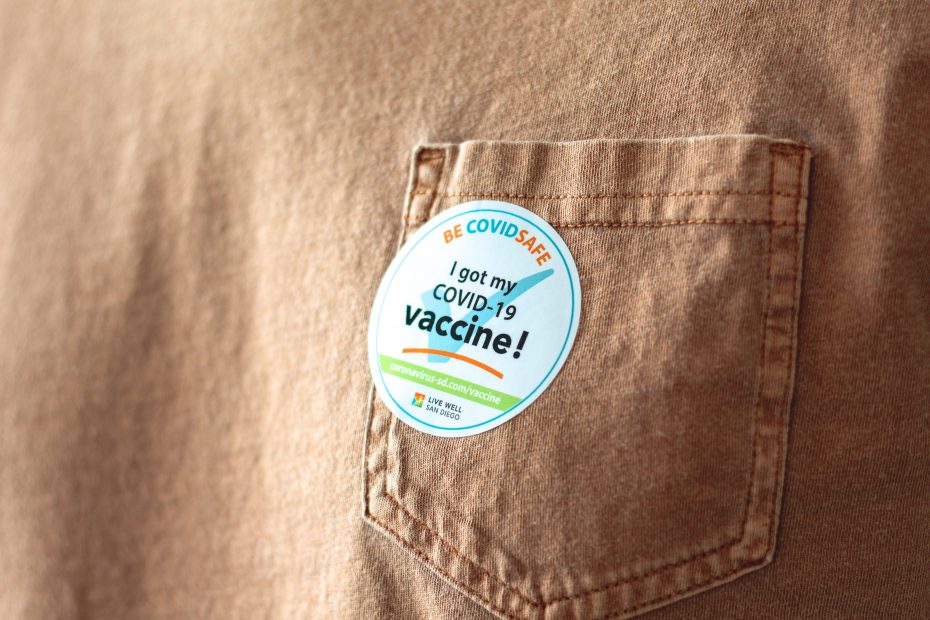 It's impossible to set out a universal approach on how employers should approach the issues of COVID-19 vaccinations, even in terms of implementing risk assessments. For instance, healthcare workers will have distinctly different needs from office workers. Employers can technically fairly dismiss an employee who has refused to follow a reasonable management instruction but whether an instruction is reasonable or not will depend on the specific circumstances of the case and it is recommended legal advice is taken first.
Requiring medical professionals to be vaccinated is more likely to be a reasonable request due to the nature of the work carried out and those they may be in contact with however, it will likely be far harder for employers of office workers to show that the instruction to be vaccinated is a reasonable one. For instance, asking employees in large open plan offices (which increases the risk of the spread of infection) to be vaccinated may not be straight forward. This is especially the case for highly profitable companies, where they could provide more space per worker but choose not to – or where homeworking is a viable option.
There are also various discrimination issues which may arise in relation to so-called "No Jab, No Job" policies. An individual may decline the vaccine on health grounds and therefore, disproportionate action to require them to be vaccinated could give rise to a disability discrimination claim. Pregnancy discrimination is another consideration as it's likely to be reasonable for a pregnant woman to decline the vaccine because of concerns relating to her pregnancy and the health of her unborn child. There may also be concern for discrimination on the grounds of religion or belief, given that some employees may hold religious and philosophical beliefs which justify their refusal to get the vaccine.
Each case and circumstance is individual and if you need professional advice, we always recommend speaking with an employment law expert.
HYBRID AND FLEXIBLE WORKING
WFH. Flexible working. Remote working. Hybrid working. Whatever we call it, there's no escaping the fact that the Covid-19 pandemic has changed the way employees and employers view flexible working.
When it was announced on the 23 March 2020 that the UK was going into lockdown, many businesses were forced to put home working into place almost overnight. Now, more than one year on, as the vaccine roll out continues and we ease further away from restrictions, employers and employees will be re-evaluating what their working lives look like. In fact, a recent BBC survey revealed that almost 50 of the UK's biggest employers now plan to embrace a new flexible working model.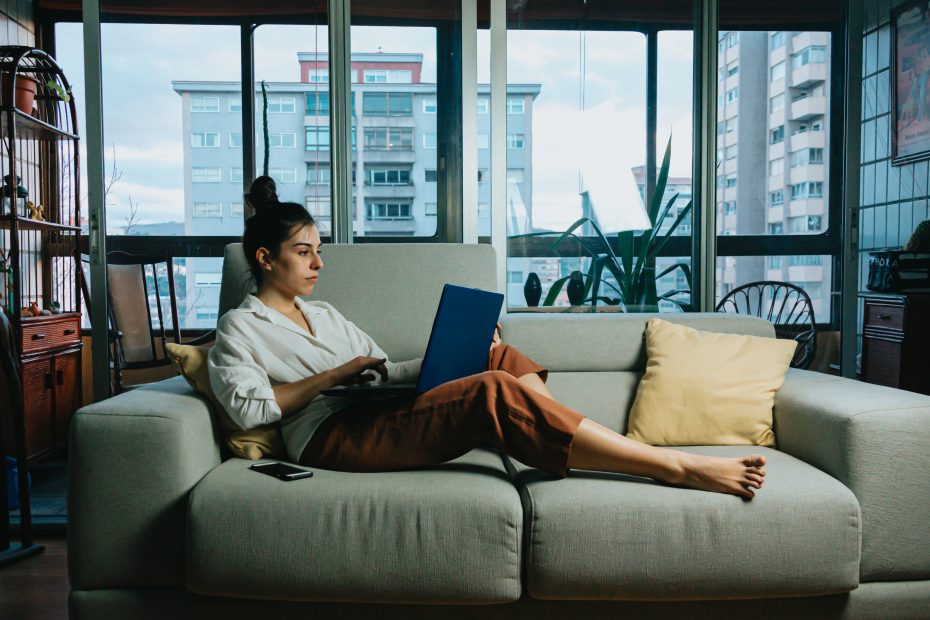 Flexible working however doesn't just mean home working. There are many forms of flexible working including part time or reduced hours, job shares, compressed or annualised hours and staggered start and finish times. Under the Flexible Working Regulations 2014, employees have a statutory right to request flexible working, subject to certain eligibility criteria. An employee who has been continuously employed for a period of 26 weeks is entitled to make a flexible working application.
Employers are under a duty to reasonably consider the request, but the request can be refused on certain statutory grounds. However, it stands to reason that some employers may find it difficult to justify refusing flexible working requests where the arrangements in question have been in place, without issue, during the pandemic.
Will we ever return full time to the office? That's one question we always hear. Whilst some employers may look to impose home working permanently, many are likely to look to more hybrid models of working involving remote and office working. Regardless, the statutory requirements set out in the 2014 Regulations remain in place.
LONG COVID AND DISABILITY DISCRIMINATION
The definition of a disability under the Equality Act 2010 is a physical or mental impairment which has a substantial and long term effect on a person's ability to carry out normal day to day activities. In this context, long term means that an impairment has lasted or will last for at least 12 months, or is likely to last for the rest of the person's life
It has been recognised that some people suffer symptoms of COVID long after the initial infection has passed. This can include extreme tiredness, shortness of breath and problems with memory or concentration. Known as 'long COVID,' this is a new illness and the long term impact that it can have on people is not yet fully understood.
Whether an employee is disabled for purposes of legislation will depend on the facts of the case including their particular symptoms and the impact these symptoms have. It will therefore be important for employers to understand the specific impact that long COVID has on their employees. The same principles apply as would to any other employee off sick and employers should continue to check in with employees on a regular basis and support them as they return to work. Careful consideration should also be given to practices adopted that may impact on an individual suffering from long COVID or whether adjustments need to be made to the working environment.
MENTAL HEALTH IN THE WORKPLACE
The spotlight is also on mental health in the workplace, and rightly so.
From a legal perspective, every employer has a duty to take reasonable care to protect the safety of its employees at work. This includes taking reasonable care to protect employees from suffering from work place stress by carrying out risk assessments, assessing the demands of each job, the support offered to employees, how to foster positive relationships at work etc.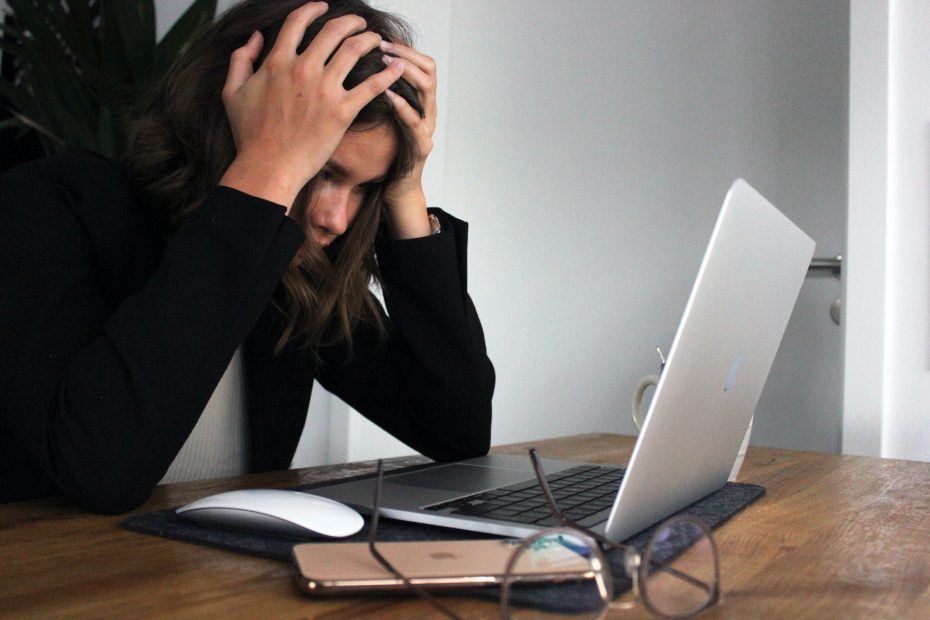 Also, the Equality Act 2010 highlights the various obligations placed on employers where someone is considered to be disabled in terms of that Act. Where someone suffers from a mental impairment, depending on the effect of that impairment it may be that the condition meets the definition of disability set out in the Act. This can include conditions like depression and anxiety.
In these circumstances, employer obligations include making reasonable adjustments where the individual is suffering a substantial disadvantage in comparison to non-disabled persons, as a result of any provision, criterion or practice of the employer. Reasonable adjustments can be made in a huge range of ways: from allowing more sick absence that the employer would ordinarily tolerate; altering the employee's duties; placing them into a different role; alternating their hours; alternating their place of work and so on.
So, how do we avoid getting to that stage? Well, employers need to open the lines of communication and encourage employees to speak. They need to focus how best to support the individual to perform their role to the best of their ability. They also need to ask about their employees' health – what is the condition they are experiencing; and what is the prognosis? It's equally important to ask about the difficulty they are experiencing at work to see if there are adjustments which can be put in place which would help them. And don't be afraid to obtain medical advice to help assist the individual at work. This advice could come from the employee's GP, another medical specialist or from Occupational Health.
And from the employee's perspective, it's important to make the employer aware of the issues. Whilst it may be difficult to open up to managers, the communication doesn't have to be face to face. It can be in writing, via email, or through a trusted colleague. Similarly, the employee could provide a report from their GP or other medical adviser which sets out more information concerning what they are experiencing and how they may be assisted at work.
The Anderson Strathern Employment Law team have a wealth of expertise so please get in touch if you are looking for advice or guidance. To discuss your employment matters in confidence with Mandy Armstrongcontact: egg@andersonstrathern.co.uk.
EGG Membership Card Illustration
Join EGG Today
Become a member of EGG and enjoy a heap of exclusive benefits. You'll get access to Exclusive Offers, Events and your very own Digital Membership Card –  use it to discover great places in Edinburgh and connect with like-minded girls.
Pay Annually
---
£30
per year
Sign Up Now »