Feature
5 Reasons Florida Is Quite Possibly The Best State In America To Visit
When you think of Florida, it's common to instantly associate it with the likes of Disney and Universal. The theme parks dominate.
Did you know it has some of the best beaches in America and the world, or that it's the perfect place to get out and enjoy nature?
There's far more to Florida than just its parks, so read on to find out how Florida could be the perfect holiday destination for you.
1. Beach Holidays
Some of Florida's beaches rank amongst the best in the country and the world, and it's to see why.
Head to Clearwater Beach for a perfect car-free set up with a carefree existence. The northernmost pearl in a string of white-sand islands in the St. Petersburg-Clearwater area, it's known for its wide beaches and casual attitudes. Most of its beach parks lie within a strip less than two miles long and three blocks wide, easily doable on foot.
Santa Rosa Island is one of the longest barrier islands in the world, and Pensacola Beach sits atop it. TripAdvisor named it among the nation's Top 10 beaches! You'll find brilliant white sand that stays cool, a delight on your toes on the hot days, and the waters are shallow and inviting.
Located just off North Florida's Gulf Coast, the 28-mile St. George Island is one of the last inhabited yet unspoiled barrier islands in Florida – a serene and pet-friendly vacation paradise.
St. George Island consistently rates as one of the top beaches in the U.S., with miles of uncrowded expanses for sunning and shelling clear Gulf waters for swimming and fishing, and pristine marshes for wildlife viewing.
One of Florida's few remaining undeveloped barrier islands, Caladesi Island State Park is rich with beauty and tranquillity. Warm breezes rifle through lone palms and patches of sea oats. Shorebirds call above crystal waters. The soft white sand on Caladesi beach beckons you to sink in, to rest awhile.
You could easily spend weeks exploring all these beautiful beaches.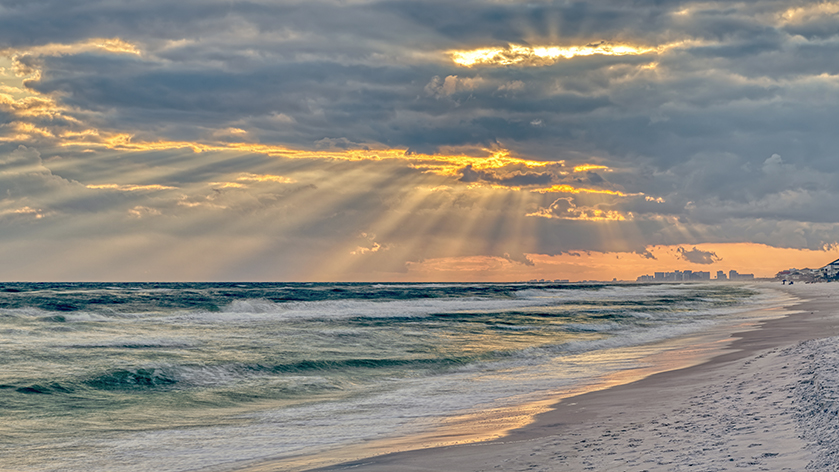 2. Winter festivities
Visiting in winter will still require your sunscreen as the weather is still just as glorious. But the weather is just the tip of the sandbar.
The drop in temperature means that manatees head to warmer waters, such as freshwater springs, where temperatures remain around 70 degrees, throughout the year in Florida.
There are over 74 winter events where blinking lights, animated characters, and holiday decorations adorn every December parade. Or if you can head to the theme parks where not only is it slightly cooler and an ideal time to visit them, but many of the parks celebrate the holidays in a BIG way that you won't want to miss.

St. Augustine's Night of Lights
3. Culinary Culture
There's an idea of America's food that can put people off, but there's far more to it that will thrill your tastebuds. In fact, the Sunshine State has a dizzying array of places to eat from breweries, fish shacks, farm to table restaurants and food tours.
Any food-obsessed traveller will delight in the speciality cuisine found in Florida, especially with the like of Tampa and their claim to the best Cuban sandwich, and St Augustine rich history providing inspiration to local chefs. History says the first authentic Cuban sandwich was served in Tampa's Columbia Restaurant in 1905! Maybe it's time to taste it for yourself…
Five faves:
Columbia Restaurant
La Cocina Restaurants
The Grand Marlin Pensacola
Urban Asado
JB's Fish Camp

A Taste Of The Sunshine State
4. Beyond The Expected
From cycling along Florida's adventure coast to meeting a mermaid at Weeki Wachee Springs, you can take your imagination further than ever before.
Weeki Wachee is an enchanted spring where you can see live mermaids, take a trip on a riverboat cruise, learn about Florida wildlife and swim in pristine waters.
Florida's Adventure Coast is a wonderland of outdoor amenities, active family fun, centuries of history and Southern hospitality. Follow historic streets to experience the charm of yesteryear and real in the memories with inshore and saltwater fishing.
5. More Than Theme Parks
It's worth mentioning the likes of Disney and Universal are the main drawing point for many travellers but there is more to it than just its parks.
Clearwater Marine Aquarium's mission to rescue, rehabilitate, release and care for marine life is well worth visiting and learning more about. Visit the inspiration behind the Dolphin Tale movies and experience the world of marine life rescue.
And if you can't wait until then, you can check out their webcam using the link below.
https://www.cmaquarium.org/webcams/
6. However, if you do LOVE Theme Parks
Many would say this is the main reason they visit Florida. Theme park fanatics, most especially Disney fans, often head to The Sunshine State every year to get their dose of magic. Orlando, of course, is at the centre of the theme park kingdom, with the Walt Disney World complex, Universal Studios and Islands of Adventure, and SeaWorld Orlando. But don't forget about Tampa's Busch Gardens Africa, which is also an excellent amusement park, almost always landing on annual top-10 lists for theme park enthusiasts. Florida really does have it all and there is something to suit every age.
Are you planning a trip to Florida?
If you're planning your very own epic trip to Florida then please do get in touch with us at Rock My World Florida. We have our very own Florida gurus, husband and wife team Stewart and Leanne who know it inside out having visited it many times over the last 20 years! With their awesome knowledge and expertise, they can help to create the most magical holiday for you and will take care of all the important details so that all you have to do is relax and enjoy.
Contact Stewart on stewart@rockmyworld.co.uk or call 0330 113 5424.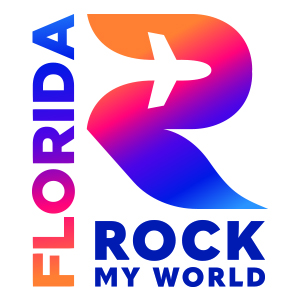 EGG Membership Card Illustration
Join EGG Today
Become a member of EGG and enjoy a heap of exclusive benefits. You'll get access to Exclusive Offers, Events and your very own Digital Membership Card –  use it to discover great places in Edinburgh and connect with like-minded girls.
Pay Annually
---
£30
per year
Sign Up Now »