Feature
The Joys of Bucket-list Travel
I've dreamed of travelling for as long as I can remember. As a child, I would imagine lying on tropical beaches feeling the warmth of a sun that only puts in a rare appearance in Scotland, exploring rainforests and jungles, encountering exotic animals in their natural habitat, and experiencing new tastes in the local cuisine on cobbled streets where locals sit and chat in a foreign language. I always wanted to experience the thrill of immersing myself in a culture so far from my own, but until I was 22, the extent of my travels were caravan holidays in the UK.
My travel journey started with package holidays to the Med, and an occasional city break. I've loved every trip in different ways, but I always yearned for distant shores, so it wasn't long before I started to explore further afield, and then, I couldn't stop.
I ventured into Thailand and it was everything I'd dreamt of. From sampling street food to rafting down the River Kwai, and feeling the pulse of Bangkok for the first time, were all memorable experiences. But the icing on the cake was the style of travel. Whether by tuk-tuk or car and driver, and staying in an amazing 5-star city hotel or a boutique property on an obscure beach, the mix of authentic and luxury added to the fabulous experience of travelling to these incredible destinations.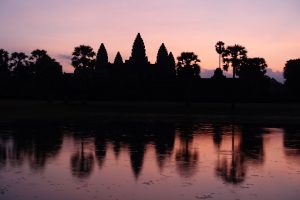 Since that first Greek Island trip 30 years ago, I've travelled all over the world, and been back to Thailand and throughout Asia, including India, many times. Whilst most of my travelling has been as part of a couple, I've also done several solo adventure trips which bring their own sense of freedom and joy. Taking a motorbike taxi in Vietnam, and a cruise on Halong Bay were, surprisingly great solo experiences. Cambodia was wonderful to travel through as a solo female, visiting the temples of Angkor Wat and the very moving Killing Fields. A highlight of Cambodia was the food, from my street food tour on the back of a Vespa in Phnom Penh on my first night to eating freshly cooked crab in a seafood market by the ocean and finishing with a crispy fried tarantula (which was delicious, if a little hairy!) in Siem Reap.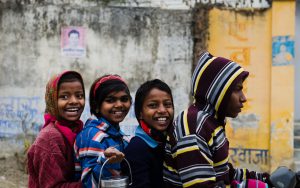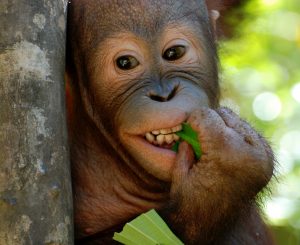 Bali is another great choice, whether as a family, a couple, or a solo female traveler – practicing yoga overlooking the rice fields in Ubud followed by some serious spa time at a gorgeous Seminyak beach hotel was close to perfection. However, the highlight, and a definite bucket-list trip, was Borneo, and the unforgettable experience of staying in a Rainforest Lodge with daily treks to spot Orangutan in the wild, topped off with some time in a luxury beach resort in Langkawi to rest my trek weary legs and soak up some sunshine.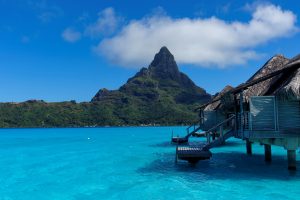 My passion for travel took me on a journey to the other side of the world with two months in a campervan, exploring New Zealand. Then a few trips to Australia resulted in a move there, where I lived down under for 7 years. I loved the beaches, weather, food, and wine, but with New Zealand and the Pacific Islands within easy reach, it was also a great place to explore further afield from – whether it was a deserted beach in Fiji, an over-water bungalow in Bora Bora, or skiing in New Zealand, I was visiting destinations that I had only ever dreamt about.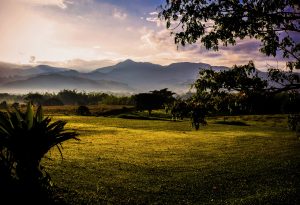 Central and South America has become a favourite destination of mine. The fabulous beaches of Brazil, the vibe of downtown Buenos Aires, travelling through the Andes and coffee region of Colombia, and discovering the lesser-known destinations of Uruguay and Nicaragua, this part of the world is truly sensational. Well-planned, a trip to Latin America is a unique and unforgettable experience. The people are friendly and welcoming, and the thrill of travel here is invigorating.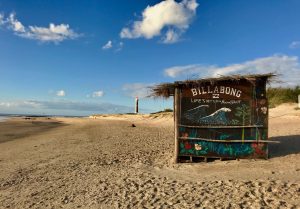 I used to regret missing out on having not backpacked as a teenager. What I've learned whilst exploring these wonderful places with a little more money and a lot more comfort, is travel at any age is stimulating, exciting and fulfilling.
For someone who's passion is travel, the last year has been difficult, but as we emerge from the pandemic, we've learnt a lot about our values. What's important to us? Family, friends, and our health are obviously key, but many of us have also realised that life is there to be lived, and there are many things that we may have previously taken for granted, and it's perhaps because of this that we're now seeing a huge increase in demand for bucket-list travel. There is no better bucket-list trip than a multi-centre journey that fuses together the best of each destination.
As the author, Robyn Yong said, "We travel not to escape life, but to ensure life doesn't escape us".
I run my own travel business as part of the award-winning Travel Counsellors' network, and I've been successfully creating dream holidays for my clients for many years now. Planning a trip across such vast continents can be daunting, time-consuming and have potential pitfalls if not thought through and mapped out in detail with someone who has the knowledge and expertise to ensure that your dream trip is everything you ever dreamed it would be.
If you'd like some help planning that bucket-list trip, then please get in touch.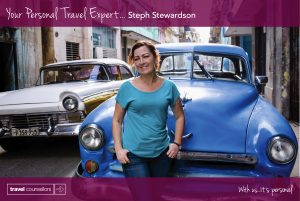 E: steph.stewardson@travelcounsellors.com
T: 0131 516 9550
EGG Membership Card Illustration
Join EGG Today
Become a member of EGG and enjoy a heap of exclusive benefits. You'll get access to Exclusive Offers, Events and your very own Digital Membership Card –  use it to discover great places in Edinburgh and connect with like-minded girls.
Pay Annually
---
£30
per year
Sign Up Now »