Feature
Off Grid Scottish Staycation Experiences
Who's ready to immediately pack up their things and run away somewhere blissfully remote, scenic or unfamiliar? "MEEEEEEEE", said literally everyone. After what has felt like a never-ending stint of being confined to our own homes and local areas, the need to escape is real – and it is almost within our grasp!
2021 is the year of the 'staycation': a year to re-discover Scotland, or indeed, to explore the homeland properly for the very first time. For those who fall in the latter camp, I remember this period in my life well. I was 22, and was far more interested in trips to New York and Ibiza than I was in the "boring" Scottish outdoors.
Then, in an unexpected twist of fate, I was offered a job as tour guide for HAGGiS Adventures: I had never been to the Highlands and knew very little Scottish history. They took a chance on me and it changed my life forever.
Venturing north on my first training tour, I felt like I was being let in on a (not so secret) secret. I couldn't believe what had been up there all along, and for that whole summer, I got to relive those first moments through the eyes of my passengers. I quickly realised that sharing Scotland with people from around the world was my passion and my purpose. A few years later, The Chaotic Scot was born.
Today, my travel blog is my full-time hustle and I work with destinations, businesses and brands all over Scotland. I also offer Itinerary Planning services to help people make the most of their Scottish adventures. International travel might be off the cards for a while, so now is the perfect chance to really get to know your own country, and I'd love to help!
Everyone knows about Skye, but what about the other 100 inhabited islands? There are actually over 780 islands in Scotland! For a wee country, Scotland certainly packs a punch, and once you get started, you're committed to a lifelong love affair!
I've now travelled to 57 Scottish Islands and some of the most remote corners of the country: mainly solo and on public transport. I love finding cute and quirky glamping accommodation and the best local produce each area has to offer. I hope I can inspire you to create your own special memories in Scotland.
In the meantime, here are 10 of my favourite experiences to get you started:
1) Take the famous flight to the Isle of Barra
Did you know the flight to Barra is the world's only commercial beach landing? Jet off on a wee propellor plane from Glasgow, and literally glide down onto the sand on Barra when the tide is out.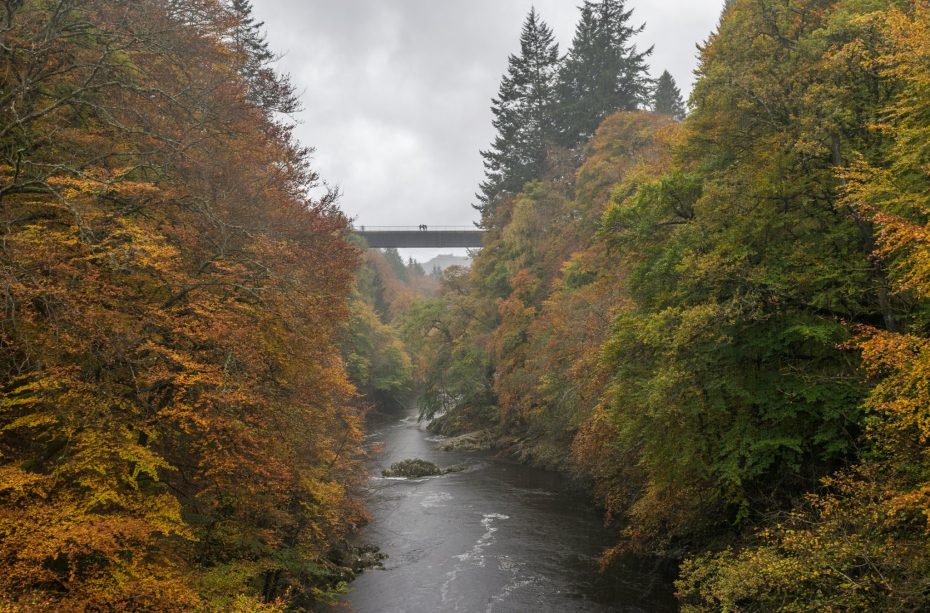 2) Visit Perthshire during autumn
There is nowhere more beautiful during the autumn season than the Perthshire region. The trees are bursting with red, yellow and burnt orange colours. The scenery is best enjoyed on forest walks, such as The Hermitage in Dunkeld, the Birks of Aberfeldy, Killiecrankie, and Loch Faskally in Pitlochry.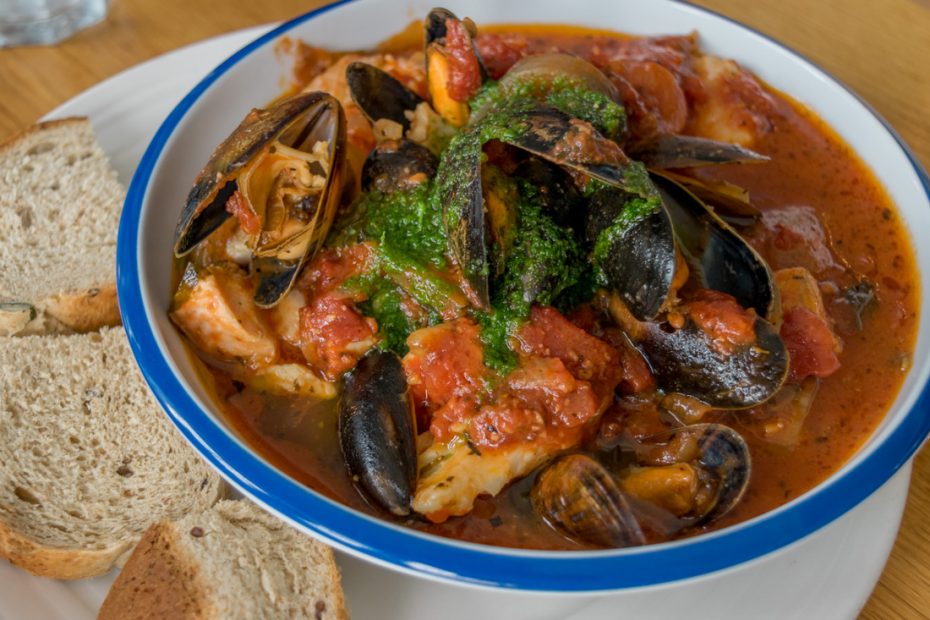 3) Eat fresh seafood at Café Fish in Tobermory
If you love seafood, this family-run island gem is the place for you. The restaurant overlooks the colourful harbour in Tobermory (what's the story in Balamory?) and serves the most delicious seafood dishes I've tried in Scotland.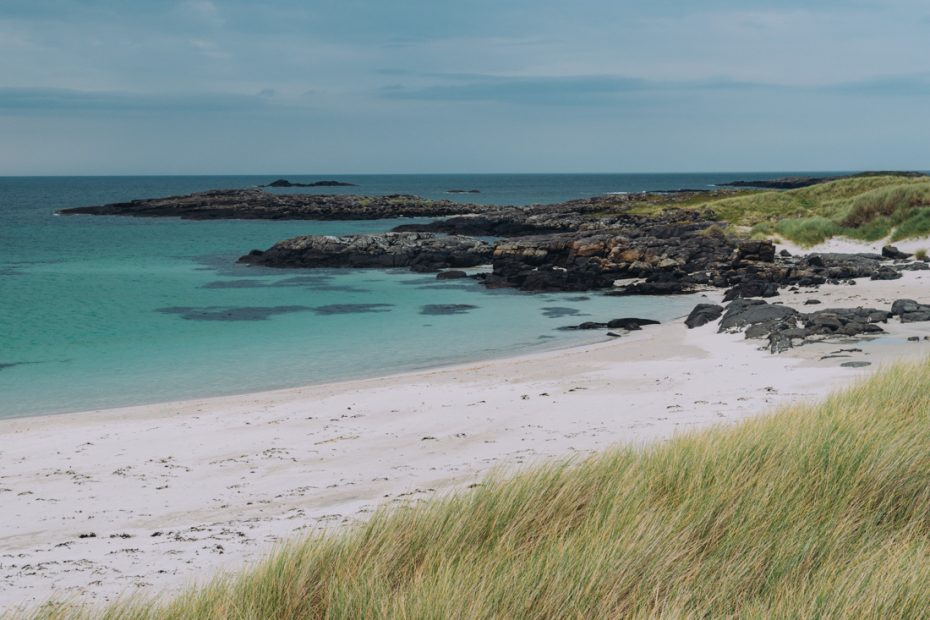 4) Explore the remote Ardnamurchan Peninsula
Venture off the classic tourist trail on the West Coast to explore wild and rugged Ardnamurchan. Visit the famous beach at Sanna Bay and Ardnamurchan Lighthouse, which marks the most westerly point on the UK mainland.
5) Ride the West Highland Line
This incredible journey has been voted the most scenic railway in the world and for good reason! The full route runs from Glasgow to Mallaig, however Harry Potter fans can book the Jacobite Steam Train for the Fort William to Mallaig leg. Consider breaking up the journey with a stop at the remote Rannoch Station Tea Room. A real hidden gem!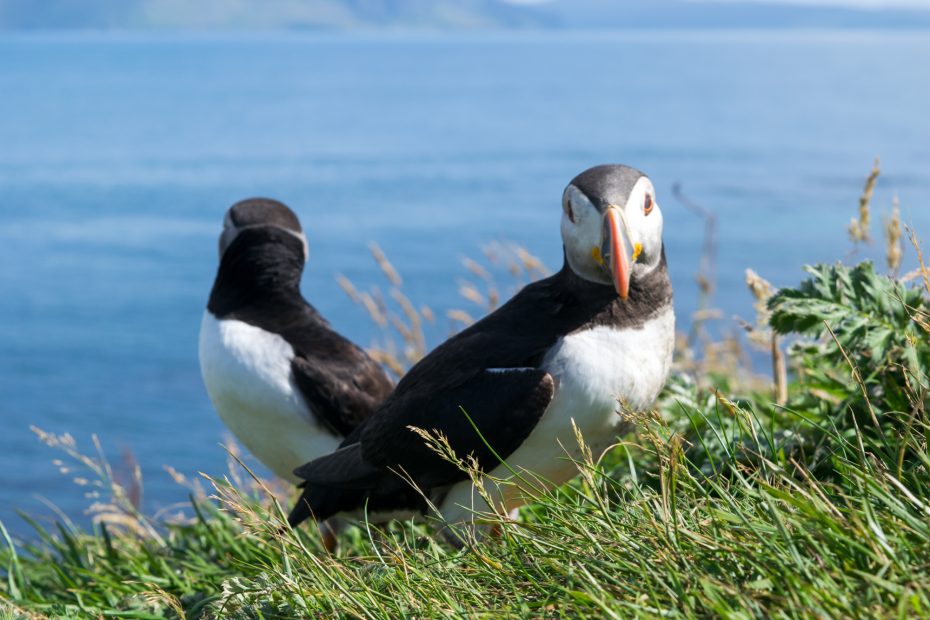 6) Meet the puffins on the Isle of Staffa
Get up close to the comical puffins on a trip to Staffa and the Treshnish isles from the Isle of Mull or Iona. Pods of dolphins often follow the boat, and you also get to visit the world-famous Fingal's Cave on Staffa.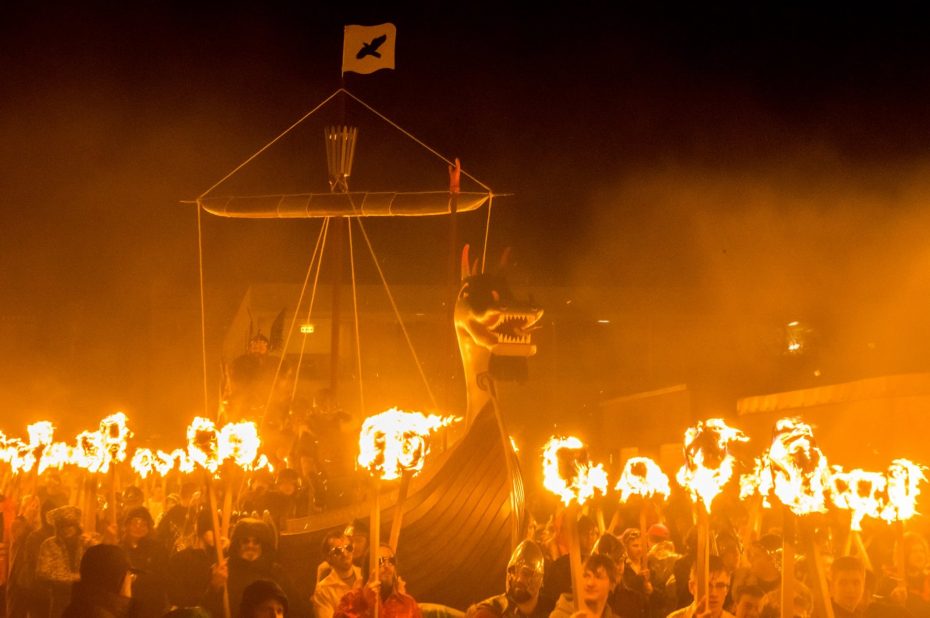 7) Experience the madness of Up Helly Aa
Travel to Scotland's most northerly isles for Shetland's annual Viking fire festival. From start to finish, the festival is a burning ball of bonkers, featuring thousands of fire-lit torches and squads of drunk Vikings. Not your average Tuesday in January, that's for sure!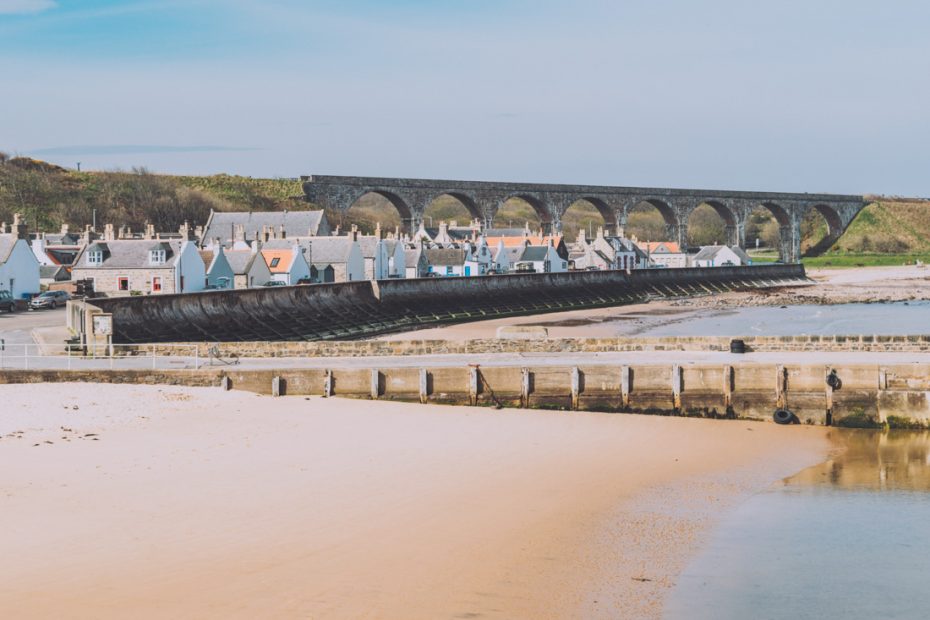 8) Discover the fishing villages along the Moray Coast
Swap the NC500 for the lesser-known stretch of coastline directly across the Moray Firth, which is lined with the most adorable fishing villages: Pennan (featured in the classic film Local Hero), Crovie, Portsoy, Cullen, Findochty, Findhorn – to name a few!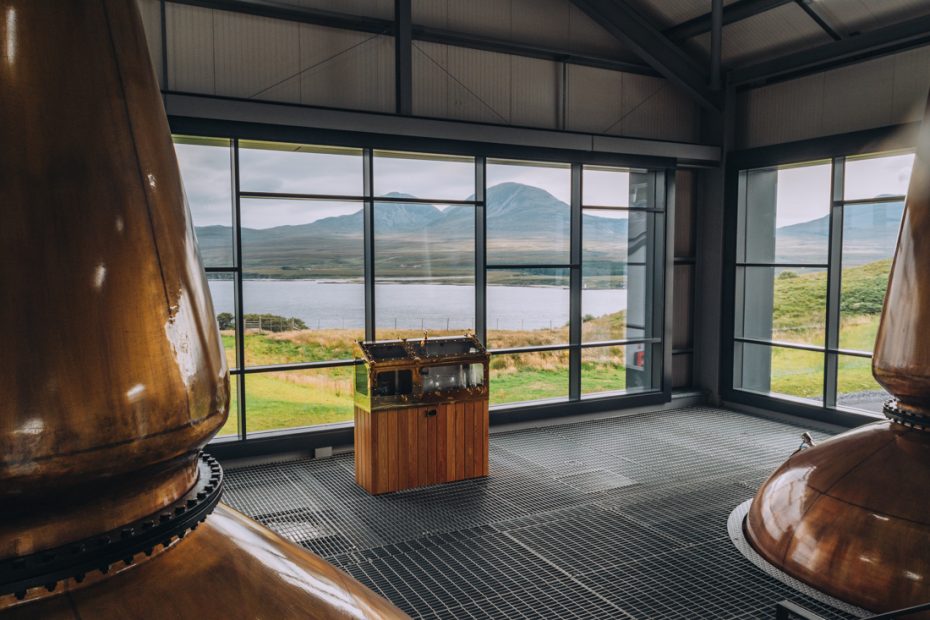 9) Go distillery-hopping on Islay
Islay now has nine whisky distilleries producing some of the world's best known single malts. If you're not a fan of a whisky, all the more reason to visit, learn all about our national tipple, and find your perfect dram!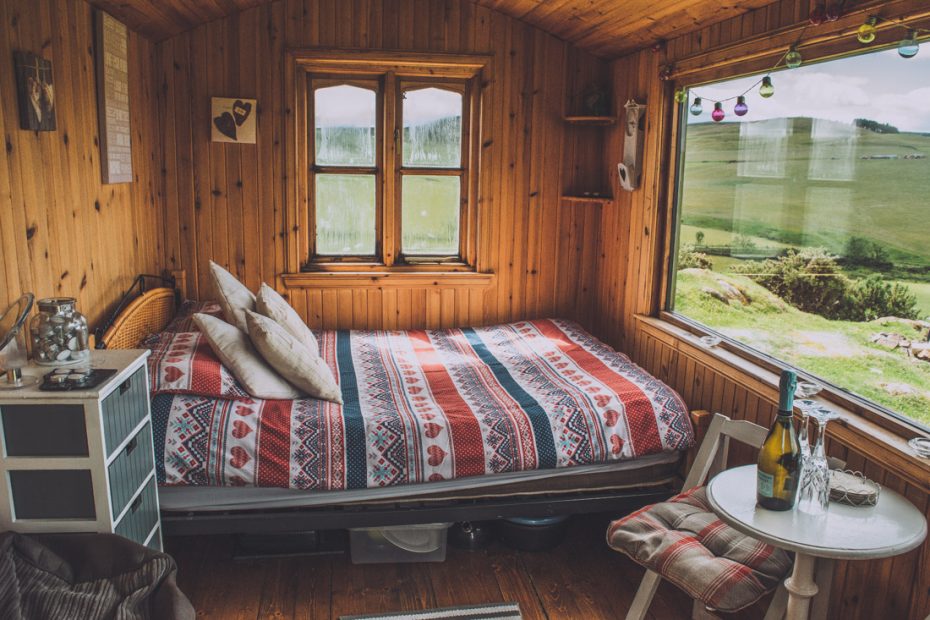 10) Go glamping – anywhere you like!
Glamping is my favourite pastime, and Scotland has no shortage of pods, shepherd's huts, converted bothies, domes, and safari tents. For some of my top glamping spots, check out Craighead Howf near Dunblane, Burnhead Bothies near Glasgow, Glenshee Glamping and Ochils Edge in Perthshire, and Hillside Havens in Dufftown.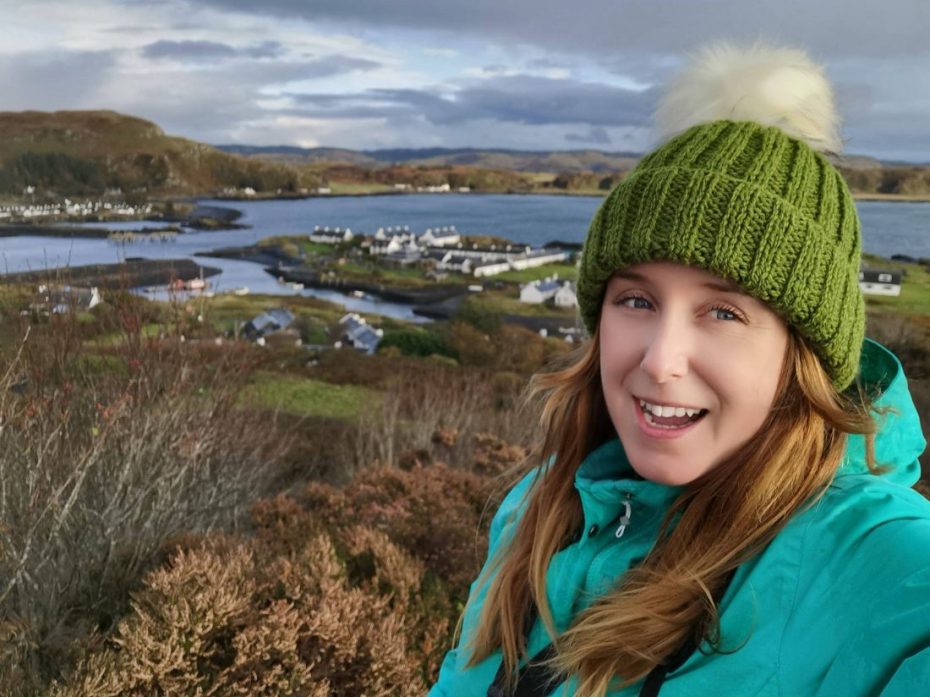 If you are interested in my Itinerary Planning services, check out the webpage here or drop me an email on hello@thechaoticscot.com. As well as the three service options, I can also create a custom quote based on what you need help with.
EGG Membership Card Illustration
Join EGG Today
Become a member of EGG and enjoy a heap of exclusive benefits. You'll get access to Exclusive Offers, Events and your very own Digital Membership Card –  use it to discover great places in Edinburgh and connect with like-minded girls.
Pay Annually
---
£30
per year
Sign Up Now »