Event
Incase you missed – The Good EGG Lunch
Our feet are still aching but thank goodness our voices are coming back after all the singing. Yes, on Friday we held our first Good EGG Lunch! The Balmoral Hotel felt like the perfect place to welcome 300 EGG's to have some fun, dance the day away and most importantly, to raise some serious cash in aid of 'Make 2nds Count', a charity close to us at EGG.
The day went a little like this…
Shortly after 11:30am EGG's started to arrive, and in full force, headed straight to the beautiful Princes Suite where a Moet had laid on a gorgeous reception with their delicious pink bubbly. Needless to say with this temptation, EGG's were on time if not early!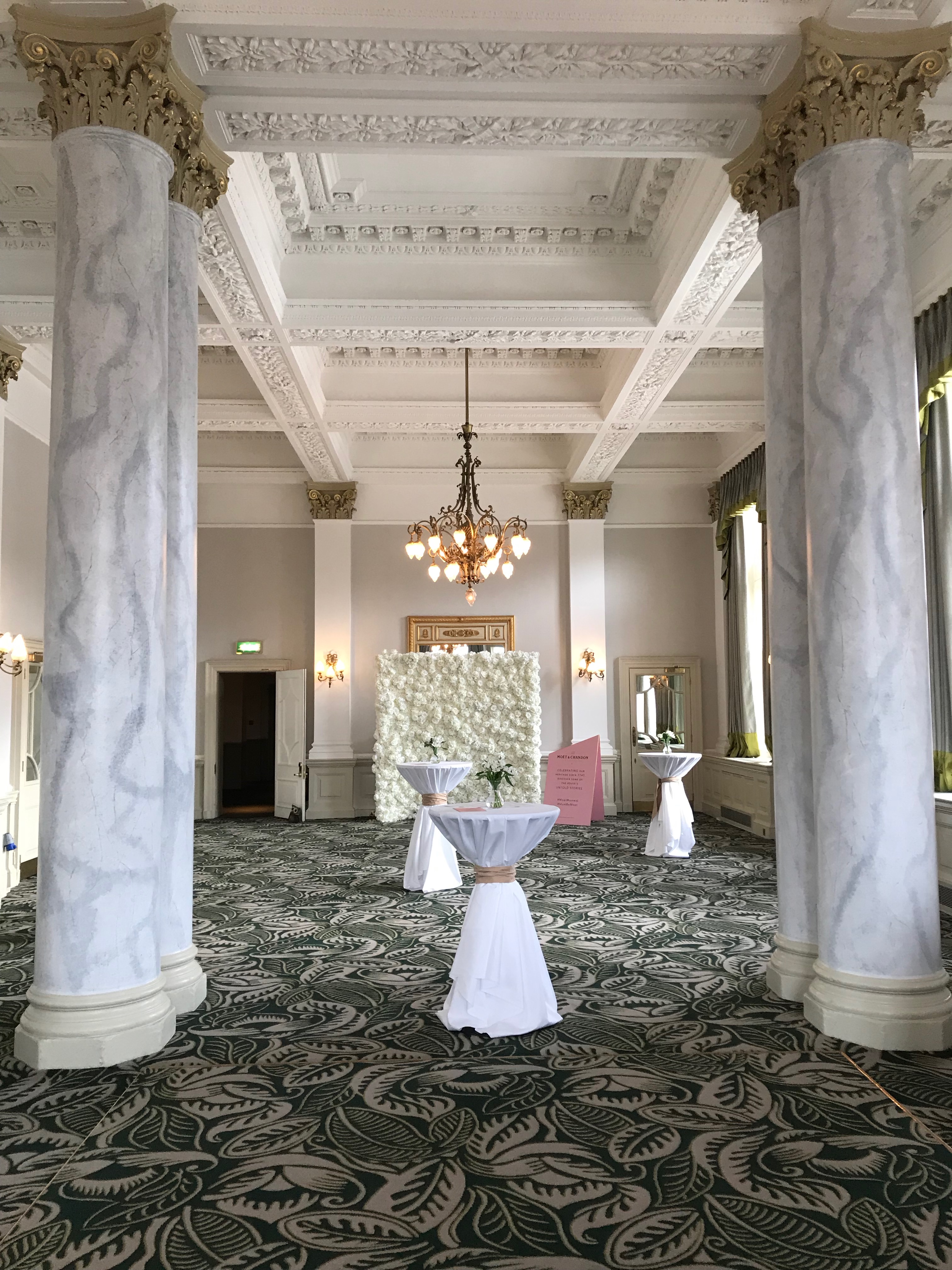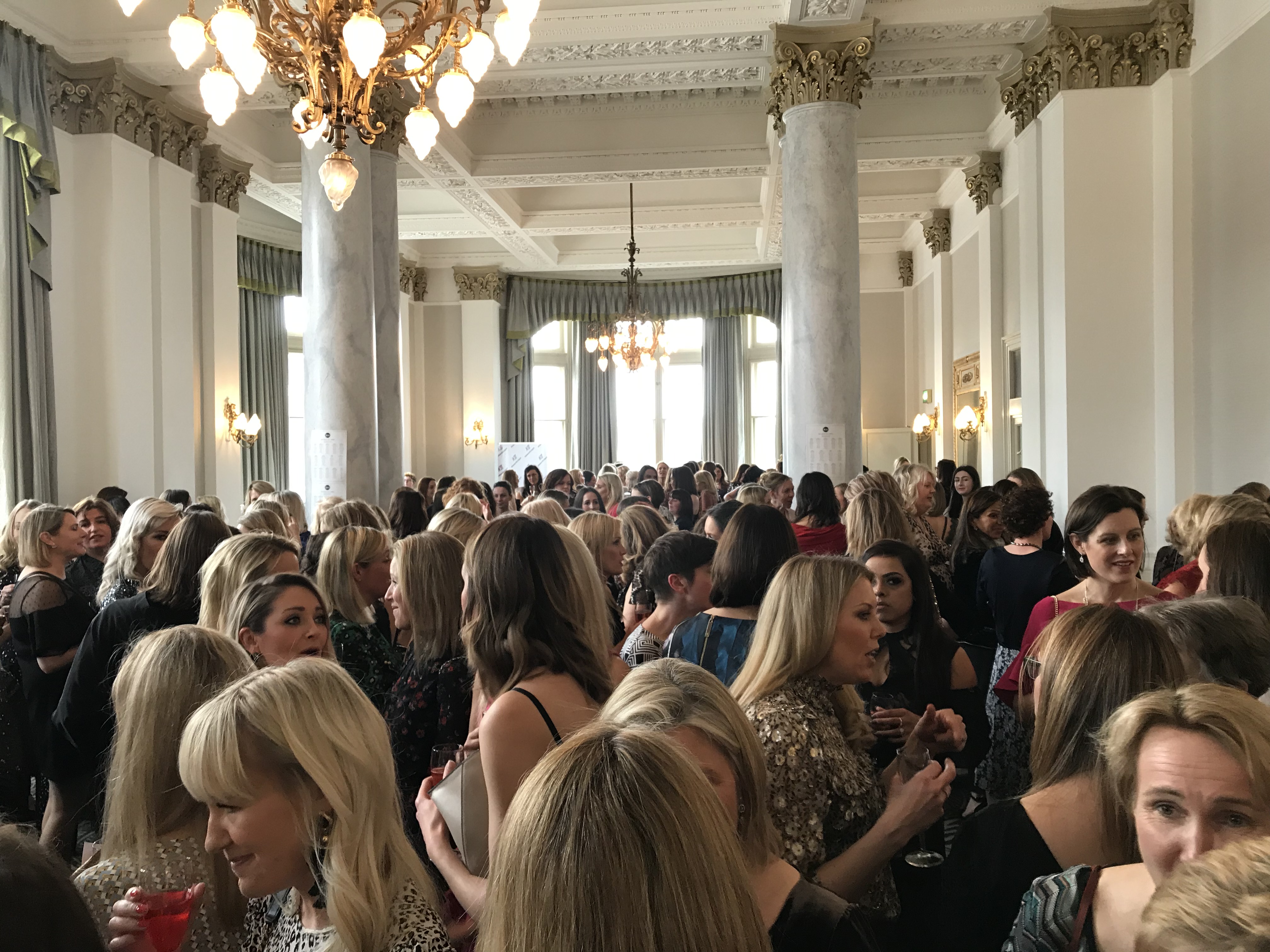 After a little time to chat, a glass (or two) of fizz and having their pictures taken in front of the flower wall (by KDM Events), the EGG's were piped into the Sir Walter Scott Suite where they were welcomed by the Balmoral's General Manager Richard before he handed the microphone over to a slightly nervous and yet superb and stunning head EGG Kylie (dressed in Roland Mouret by Jane Davidson no less).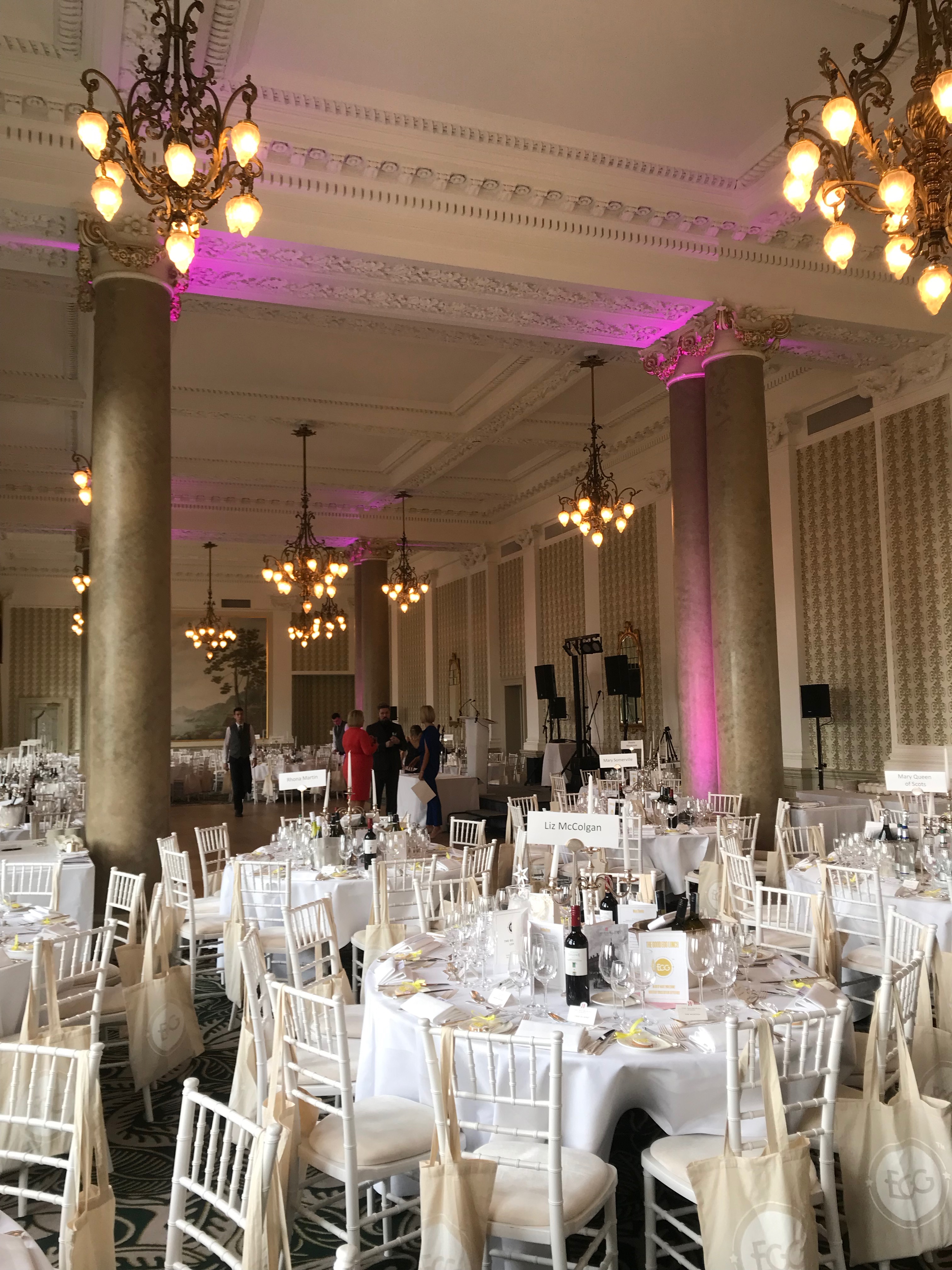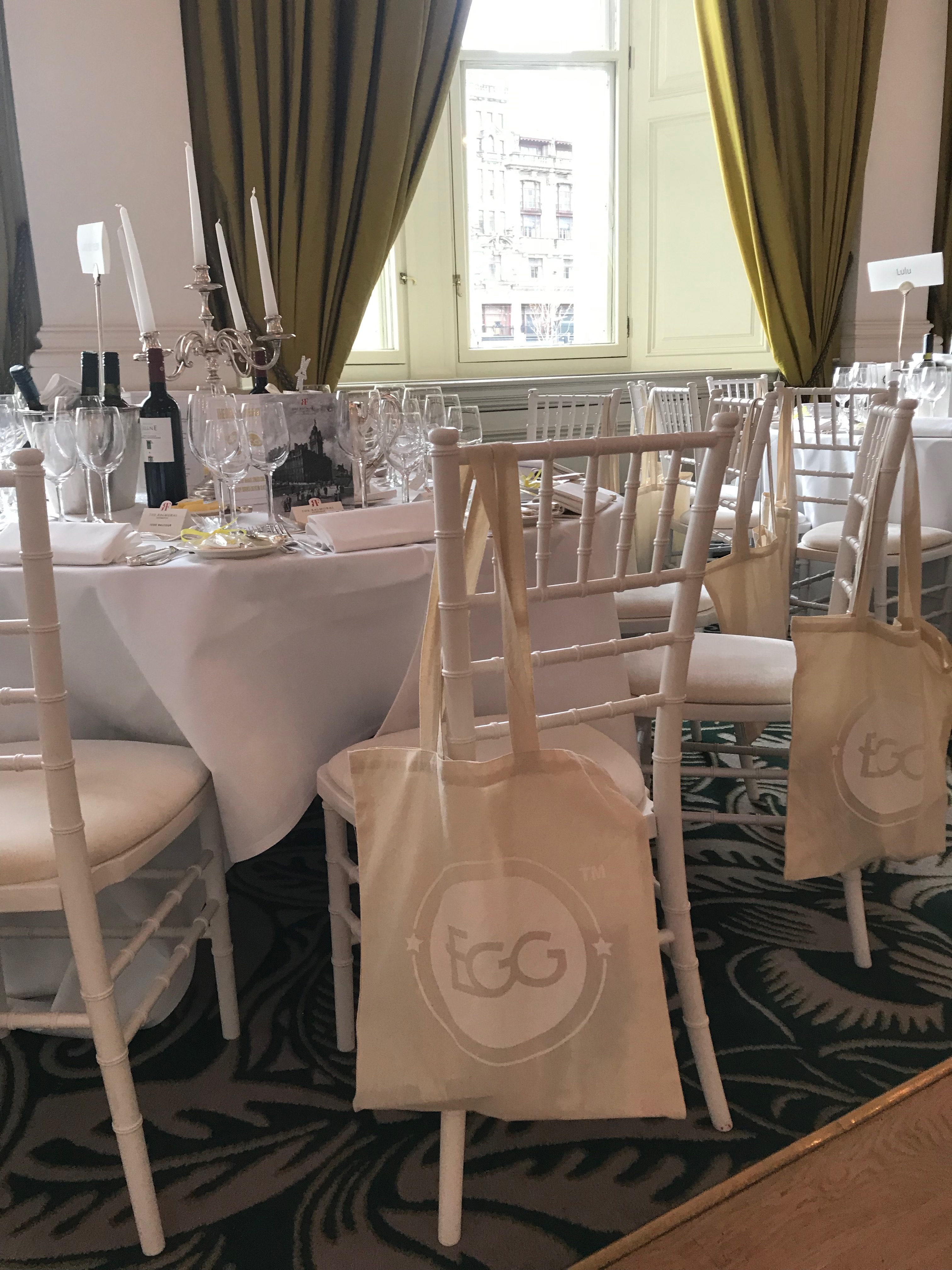 Arriving to his own piped escort, co-host Bruce Devlin (aka the haggis) was then welcomed in and within minutes, had us all doubled-over with laughter! After some close-to-the-bone jokes, we played the notorious game 'heads or tails', a proper ice breaker with a few eyebrow raising questions!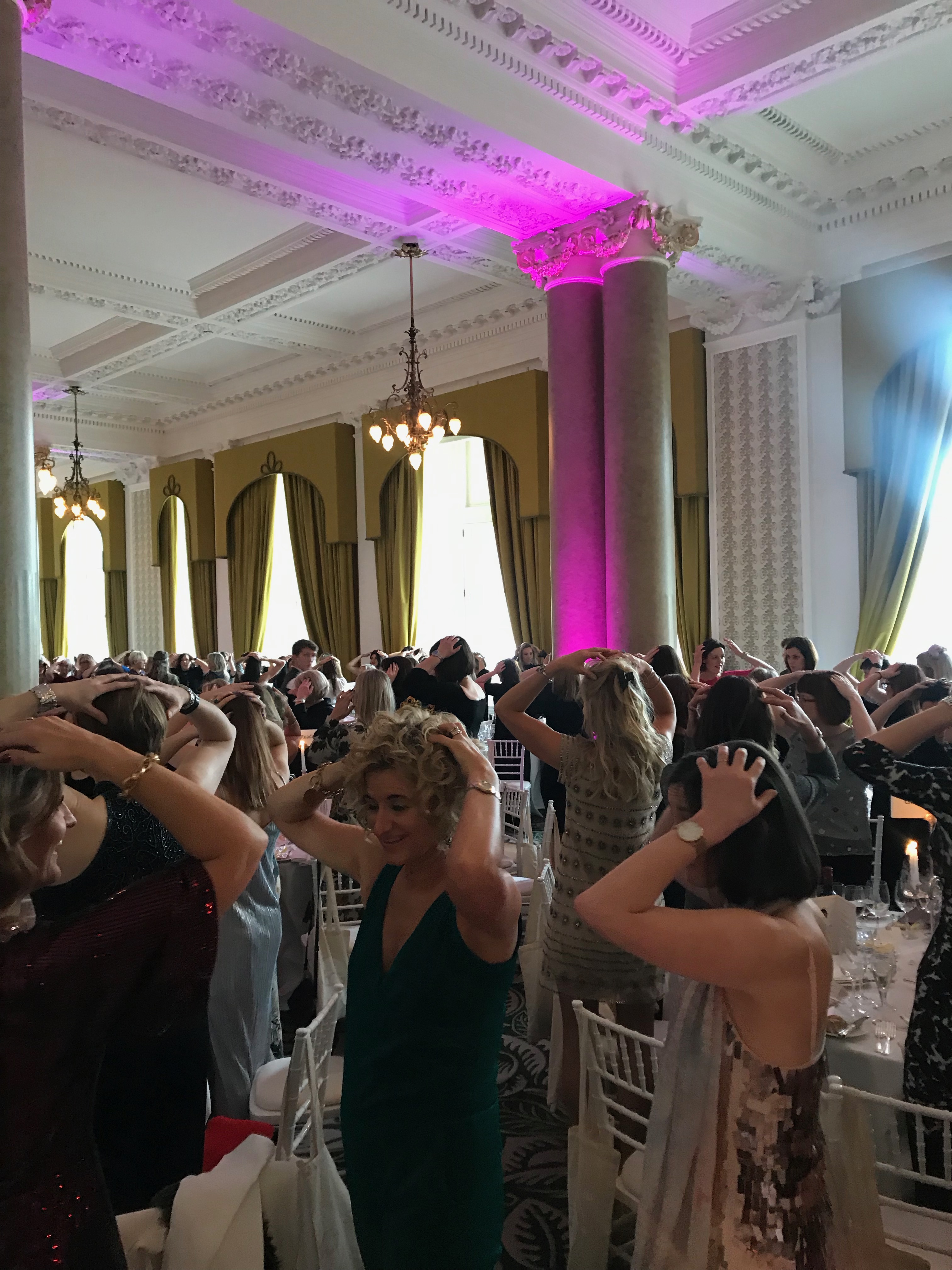 After some serious Champagne drinking and familiarising with the other EGG's at the table, we enjoyed a beautiful 3-course lunch. However, lunch wasn't as straight forward as you may think. We made the ladies work for it a little…  This was a Good EGG Lunch after all! Between the starter and main, one lady from each table had the chance to win one of the incredible table prizes that were donated from a number of fantastic businesses. For these, we would like to thank Badger & Co , The Method, BAU Hair , Hawico , Ohh! Ruby Shoes , 101 Bakery , Finlay & Co , Harvey Nichols , Snapdragon , Chamomile Sanctuary , John Lewis , Stewart Brewing , Catalog Interiors , Darnleys Gin , Anthropologie , The Balmoral , Lululemon, Jane Davidson , Boden , Johnstons of Elgin , Fingal , Oddysey Boutique and Karen Mabon (to name only a few). Shortly after dessert, which required specialist pastry chefs to create, the main event of the day commenced.
However before we talk about the fun stuff, we have to acknowledge the strong and absolutely incredible Lisa Fleming, founder of Make 2nds Count and the whole reason we held the Good EGG Lunch. Lisa shared with us her experince of living and battling with secondary breast cancer and the importance of raising money for vital research. Although I don't think that there was a dry eye in the room, Lisa's story was inspiring, uplifting and most importantly, informative.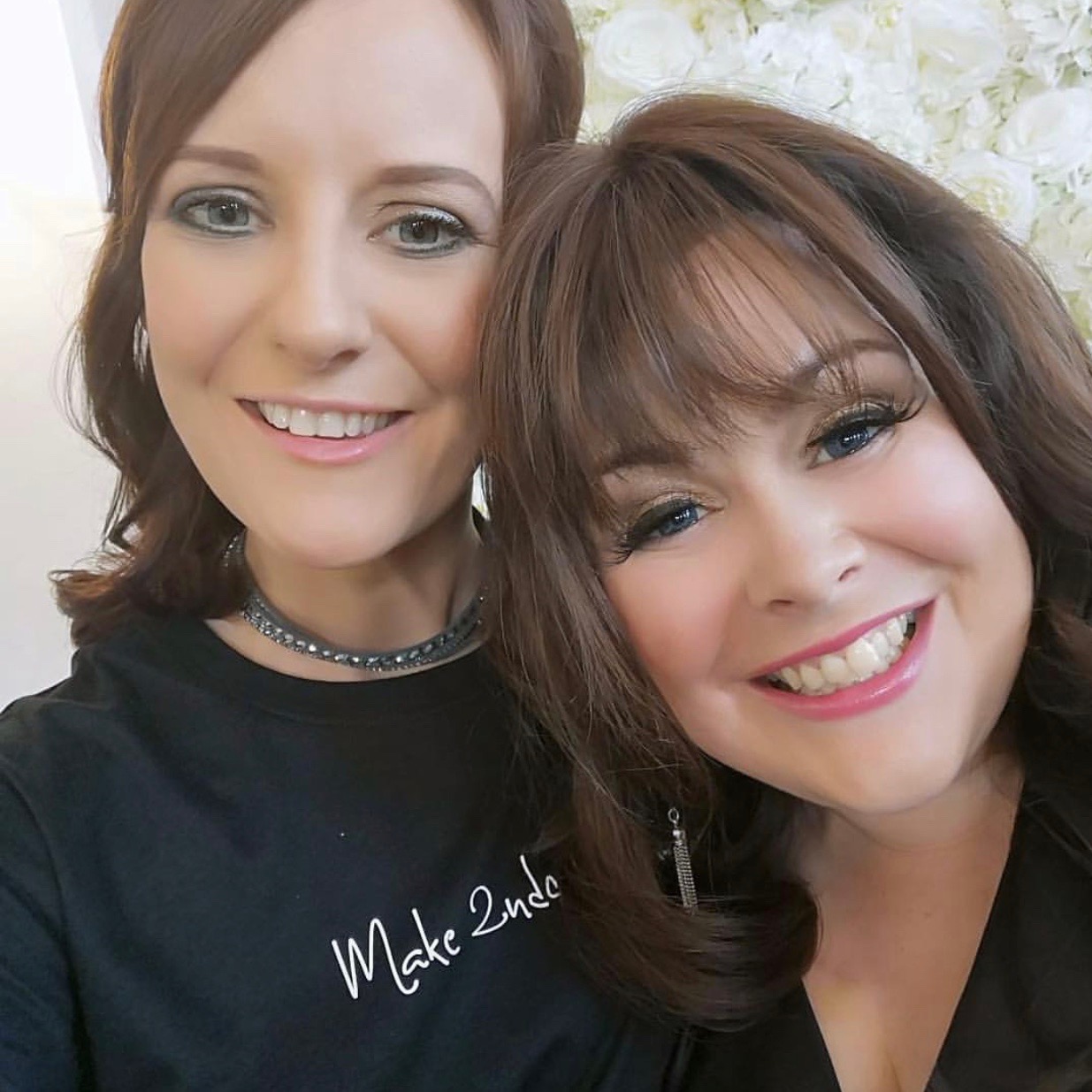 The auction involved some heated bids back and forth for the incredibly generous auction prizes including a stunning Hamilton & Inches diamond bracelet with a stay in a Balmoral suite, a Strathberry handbag, a one-off Beira coat, Molly Hughes as a motivational speaker, a Porche driving experience, a 2 night stay and dinner for four at the Edinburgh Grand and lastly a Soo Burnell Leith swimming pool print.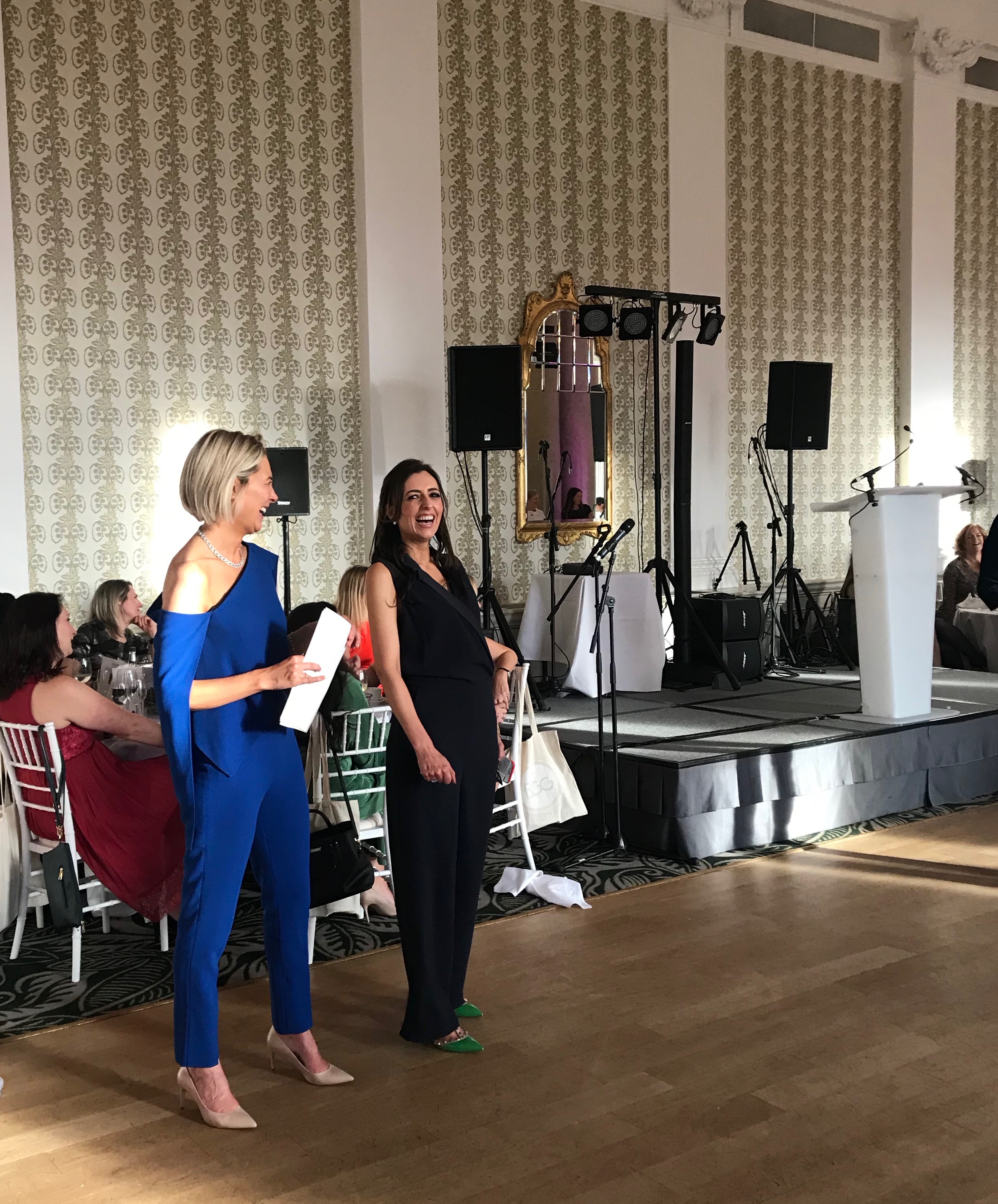 To conclude the evening, we were joined by the amazing Bleeker which gave everyone a chance to let loose and have a good boogie on the dance floor.
I think we can speak on behalf of all who were there when we say that Friday was absolutely amazing!! We had such a great afternoon and would again like to thank each and ever one of you who attended, donated and sponsored us. Additionally we want to say a huge thank you to our two main sponsors Coulters and The Wax Bar and finally Tina, our brilliant photographer and our four volunteers Tracey, Lynn, Wilma, & Wendy – you were such a great help!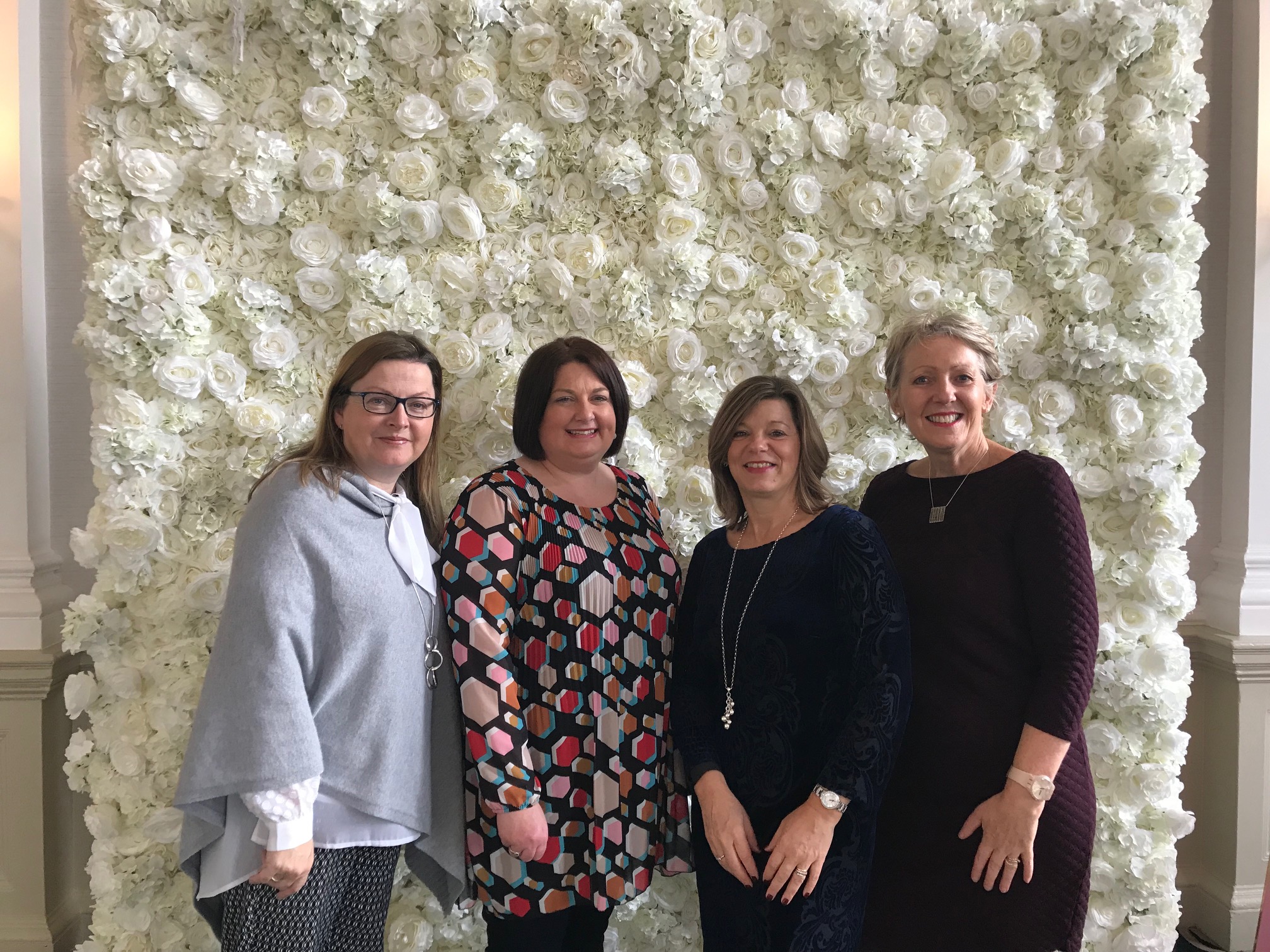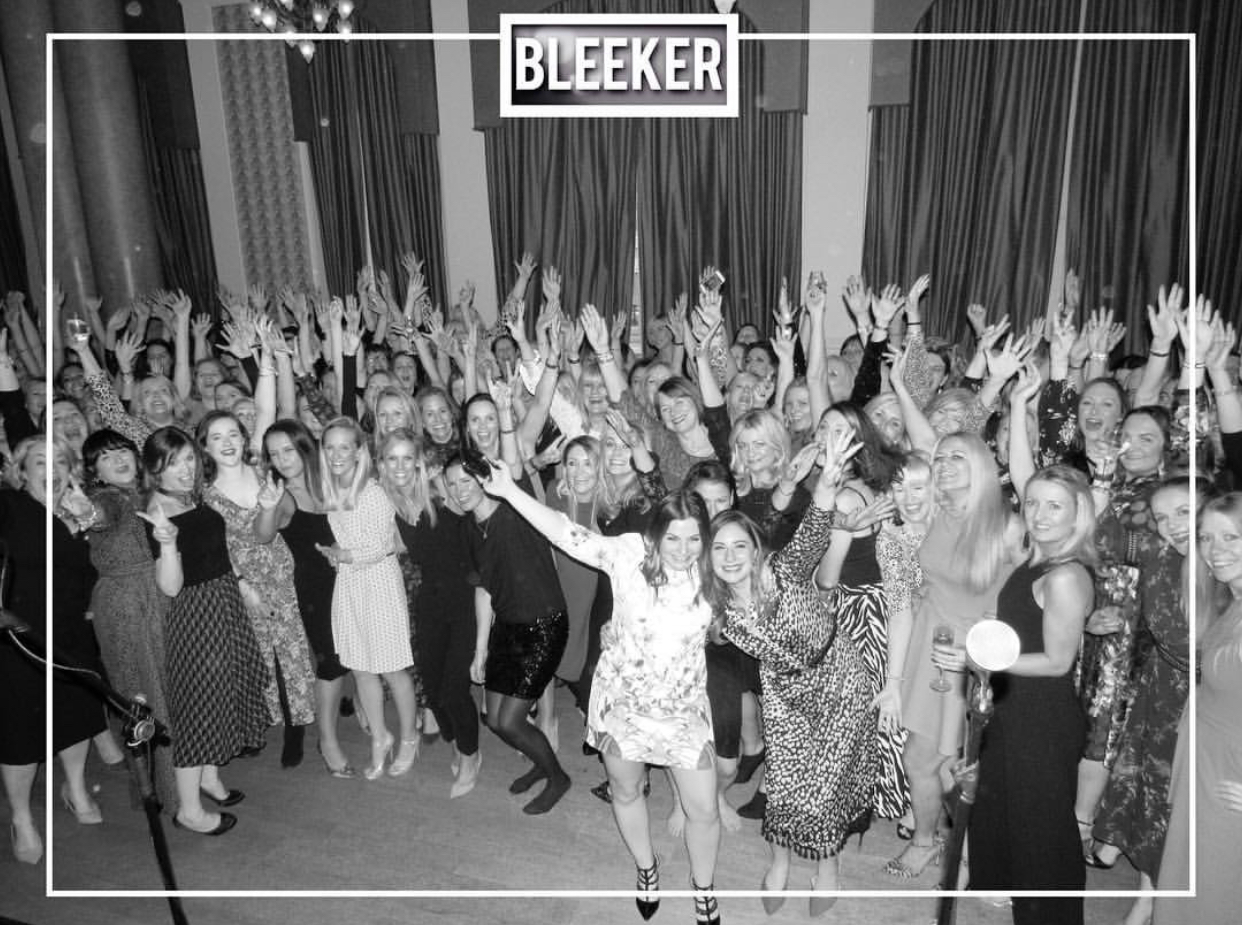 Without all your support, Friday would not have been possible! Looking forward, we can't wait to do it all over again. In the mean time, here is the link to donate https://www.make2ndscount.co.uk/donate as we know some of you were keen to donate a little something more!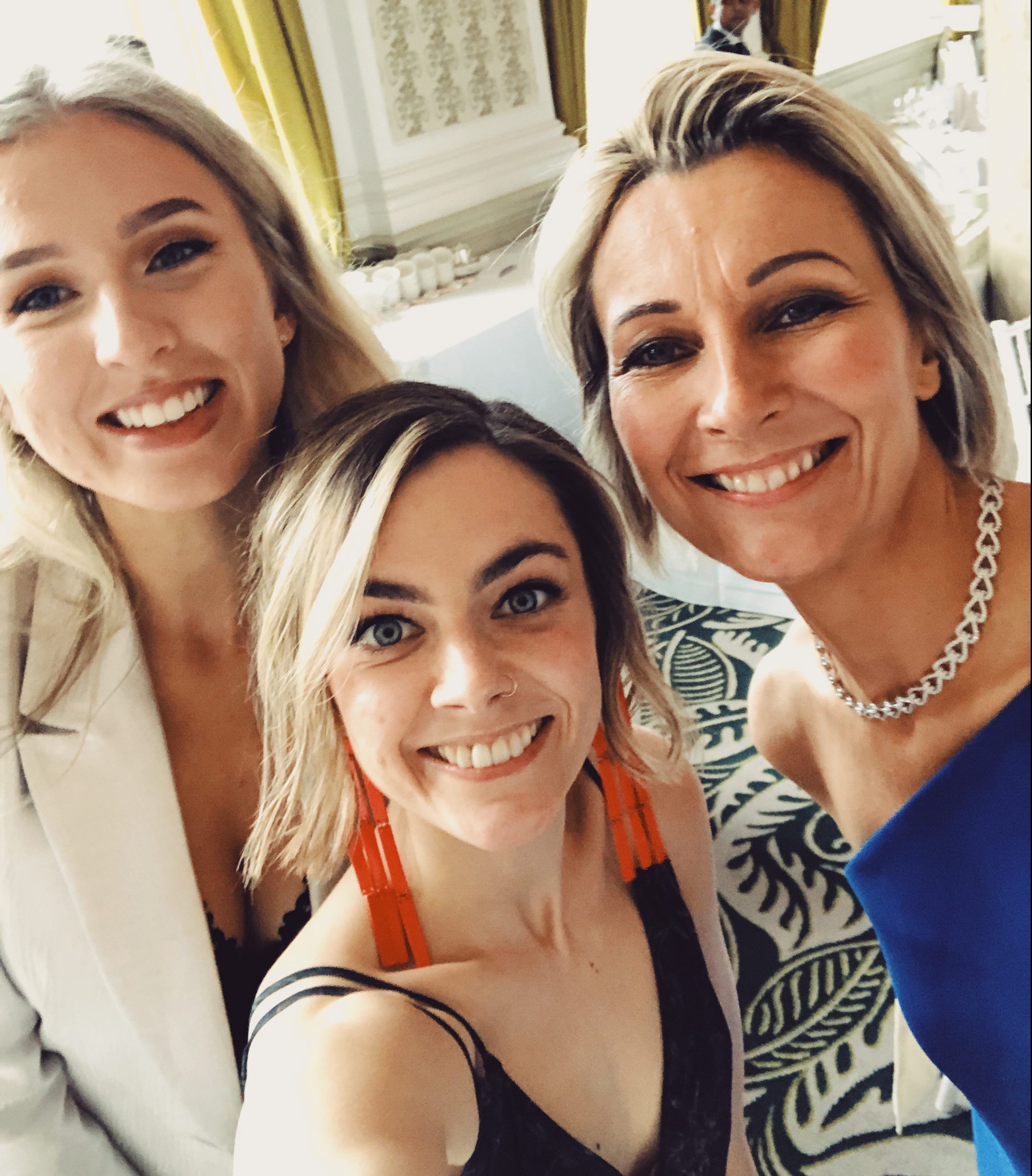 EGG Membership Card Illustration
Join EGG Today
Become a member of EGG and enjoy a heap of exclusive benefits. You'll get access to Exclusive Offers, Events and your very own Digital Membership Card –  use it to discover great places in Edinburgh and connect with like-minded girls.
Pay Annually
---
£30
per year
Sign Up Now »