Event
And breathe…Yoga at Royal Scottish Academy!
"How do you like your EGGs in the morning?" We like ours with…a yoga mat!
It was an early start for Team EGG on Sunday morning this week, as we headed to our latest Yoga Brunch, held within the current Bridget Riley exhibition at the Royal Scottish Academy.
As ladies began to arrive, excited chatter turned to gasps of wonder as we filed into the gallery space where the event was taking place and saw the stunning work of Bridget Riley on the walls for the first time; we're doing yoga in here?! OMG! We were also thrilled to be able to hand out goody bags from the amazing Aesop, who kindly donated these – what lucky EGGs!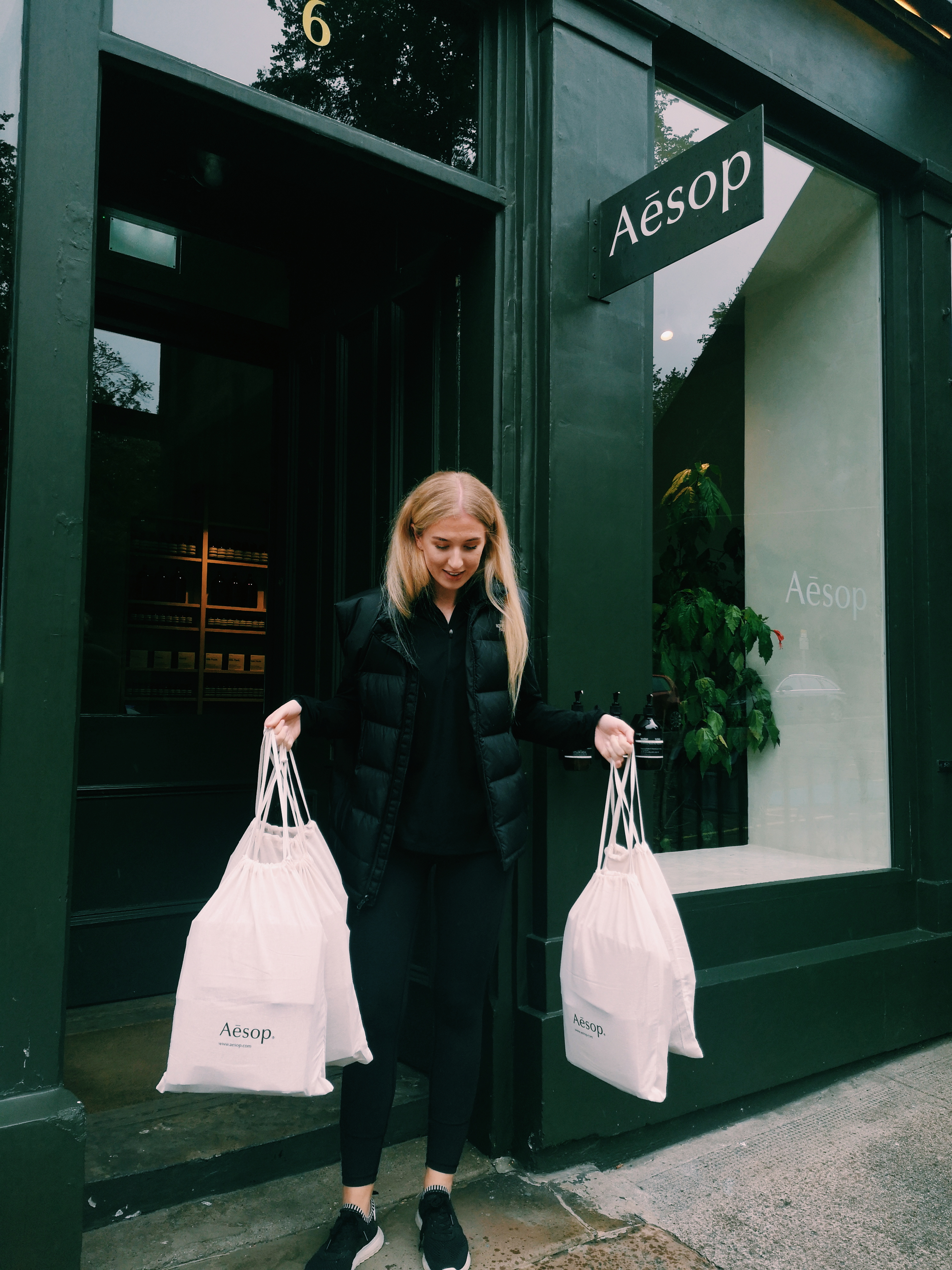 Internationally acclaimed painter Bridget Riley is one of the UK's most celebrated living artists, and her iconic abstract paintings have dazzled and delighted art-lovers for the past seventy years. Bridget has been an absolute trailblazer in her field, and this is the largest collection of her work to be shown in Scotland, so it was an absolute treat to be part of this one-of-a-kind event in the final week of the exhibition – the colourful array of yoga mats spread across the room looked amazing next to the vibrant paintings on the walls, too!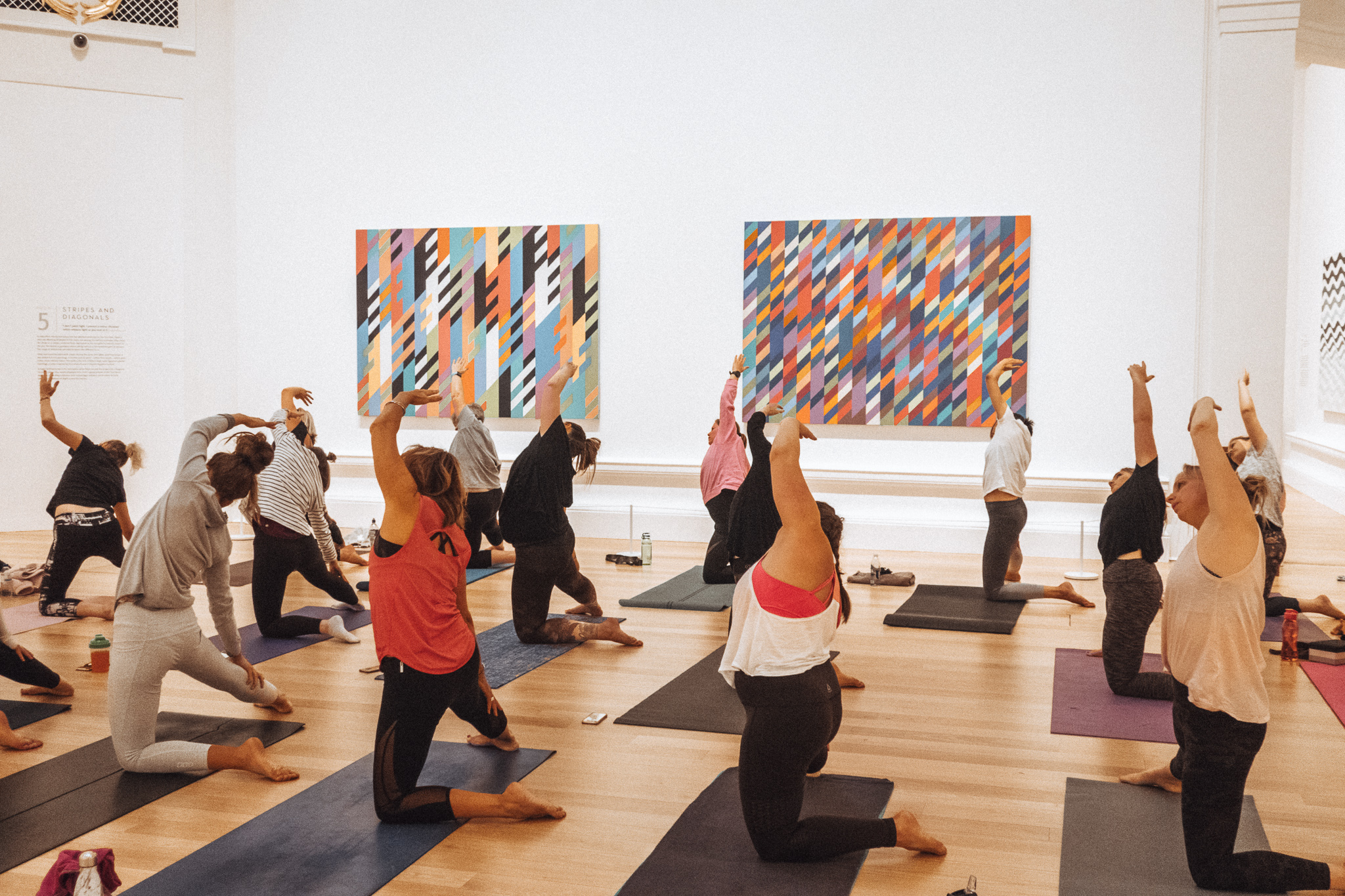 Now for the yoga; we were thrilled to welcome the amazing instructor Lisa Shaw, founder of Leith's The Movement House. Lisa has taught all over the world, dedicating her life to movement and practicing in a variety of styles – and what a talent she is! We could listen to her voice all day…
"It's all about taking time to understand what our physical does for our mental. To be flexible in your bodies we must be flexible in our minds; to be strong in our bodies we must be strong in our minds; embrace the power of movement." – Lisa Shaw
Lisa led us through a session which catered to all abilities and strengths, and it certainly was a powerful experience. To be surrounded by the work of such an inspiring female painter, while Lisa encouraged us to find strength in body and mind, was really special and a privilege to be a part of.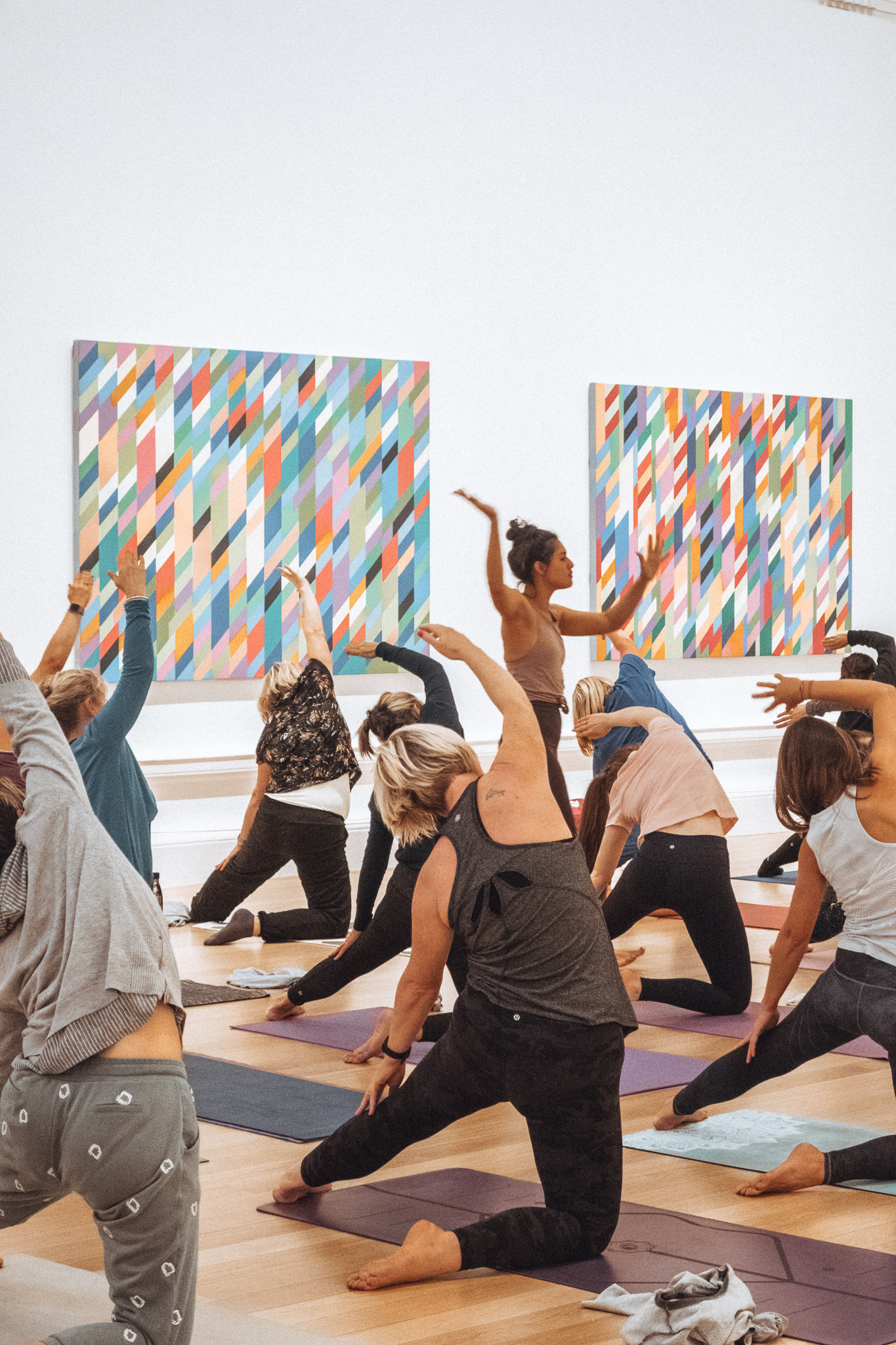 Once everyone had arisen from their dream-like state at the end of the yoga session, we headed down to the beautifully colourful Scottish Cafe and Restaurant. This stunning space recently re-opened its doors to the public following an extensive seven-month refurbishment. The fresh new look interior champions many Scottish designers and the menu as always showcases the very best seasonal and local Scottish produce. We were treated to fresh juice, mint tea, scones and (the best part) a delicious bowl of Scottish porridge. Topped with caramelised banana and toasted almonds, we were so overwhelmed by how tasty it was and just had to know the secret – turns out it's double cream! Indulgent, yes, but oh-so-scrummy.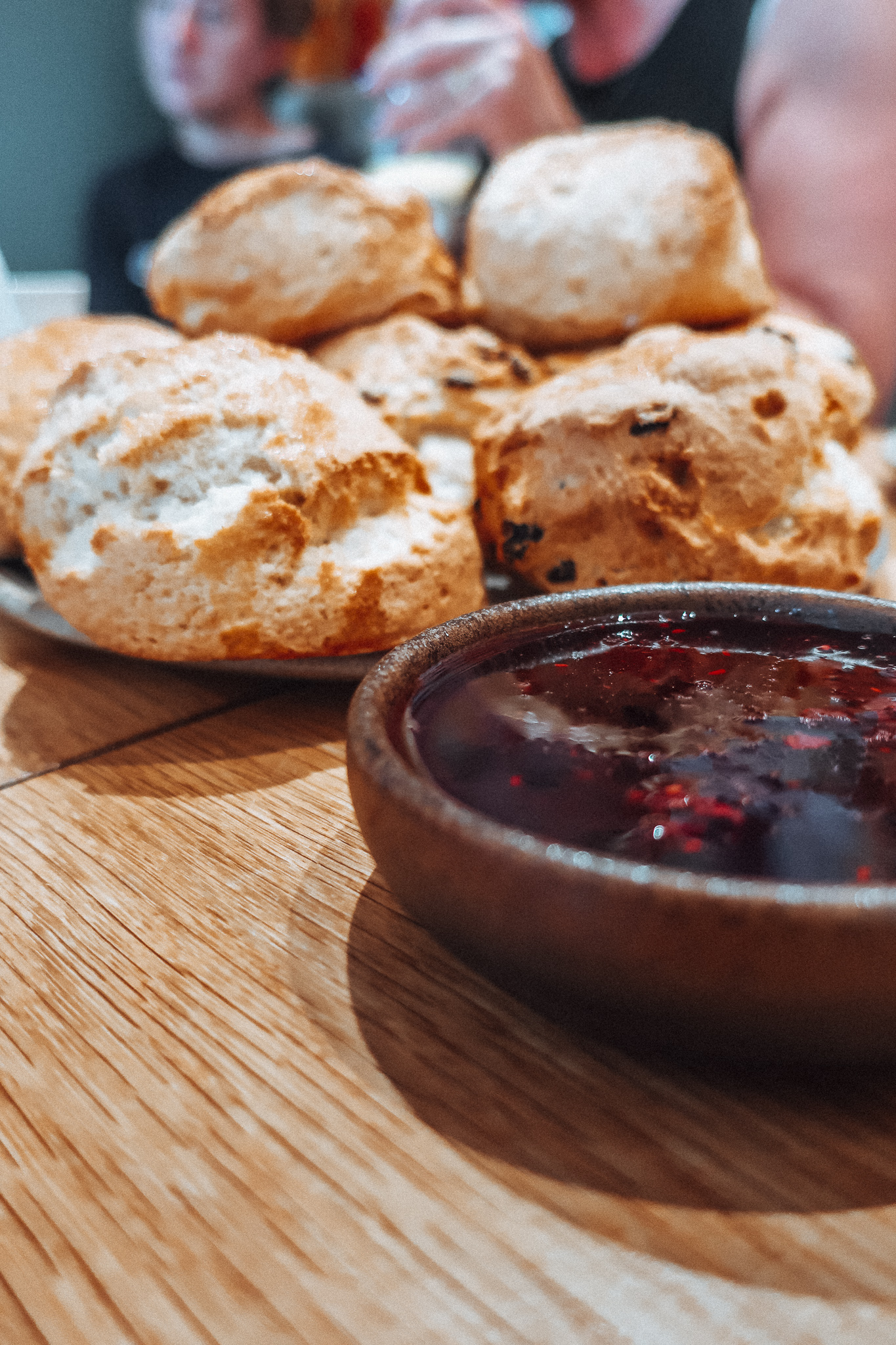 As we munched away, we heard from the hugely inspirational Lucy Askew, Chief Curator for Modern & Contemporary Art at the National Galleries of Scotland and specifically curator of the current Bridget Riley exhibition. Lucy spoke with intelligence and heart, and her passion for championing female artists in Scotland really shone through. Thank you to Lucy for such an insightful talk.
When women support women, incredible things happen; and this is why we love EGG events so much! Thank you so much to Lisa from The Movement House, all of the team at the National Galleries, Aesop for providing the amazing goody bags and the lovely staff from The Scottish Cafe and Restaurant. You've one week left to catch the Bridget Riley exhibition, so make sure you head down for a look!
Team EGG x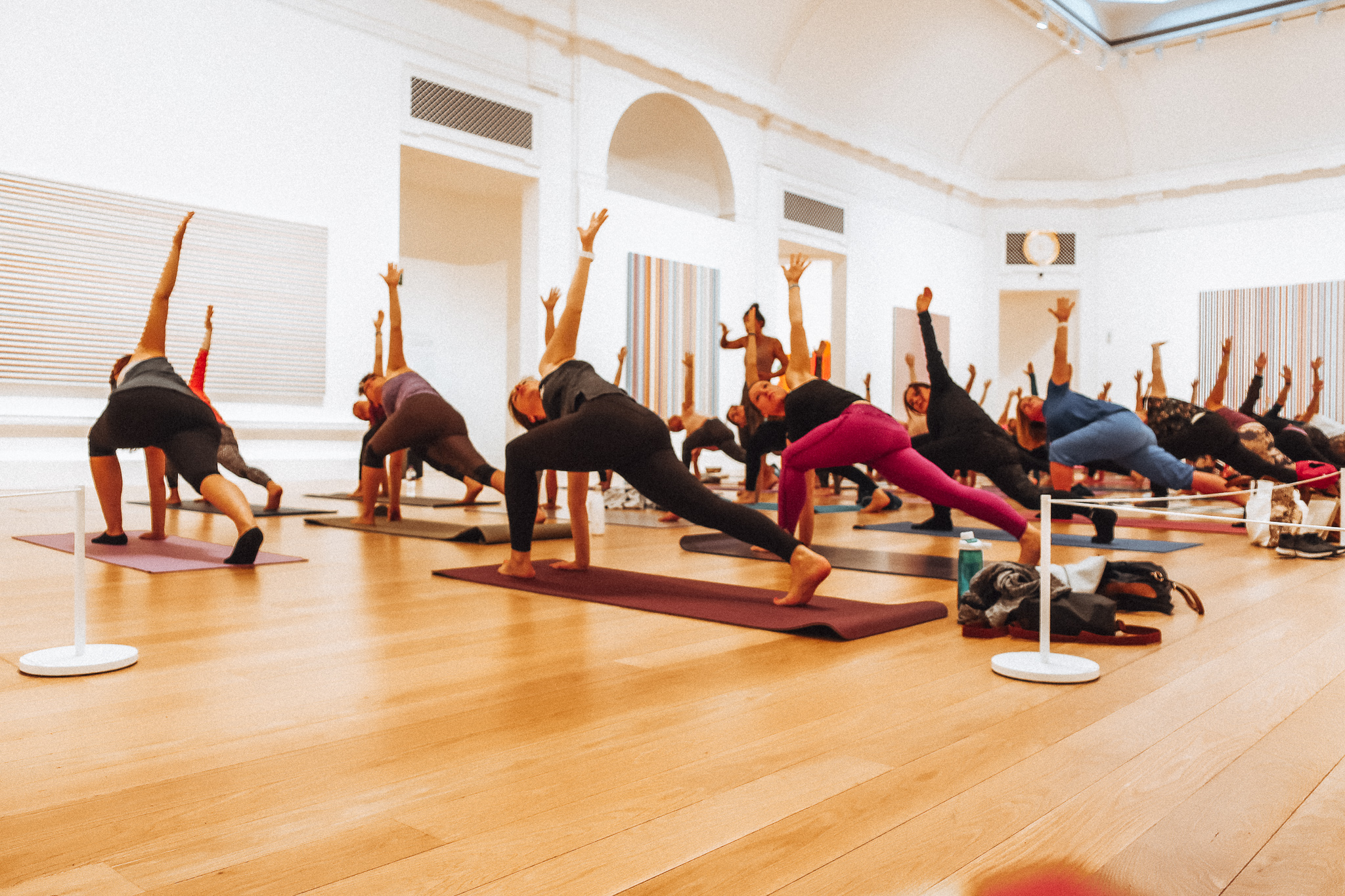 EGG Membership Card Illustration
Join EGG Today
Become a member of EGG and enjoy a heap of exclusive benefits. You'll get access to Exclusive Offers, Events and your very own Digital Membership Card –  use it to discover great places in Edinburgh and connect with like-minded girls.
Pay Annually
---
£30
per year
Sign Up Now »